Auto Allocator Tool
9,018
views ❘
September 20, 2016
Auto Allocator Tool. What is it?  AA Simplistic is an extremely simple modification that allows Ram allocation for Minecraft, just like AA_D, S does but, faster! You simply enter a number between 1 and 6, which represents 1GB through 6GB. Then Minecraft is launched with the allocated Ram. It does not and will not (at least in the foreseeable future) support any other client.  That's what AA_D, S is for!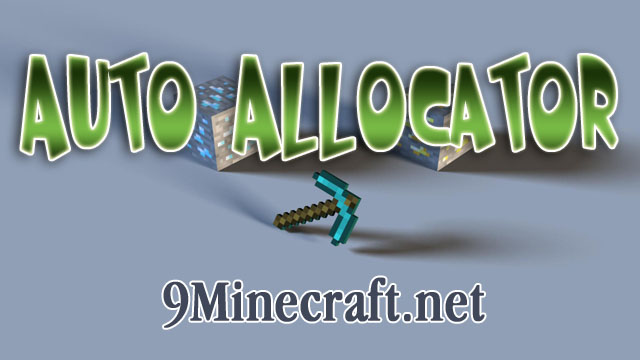 Support:
Supports JRE Versions of Java.
Supports Windows XP/Vista/7
Supports Vanilla and Modded Minecraft Client
Supports Vanilla and Modded Minecraft Servers
Supports Bukkit and Tekkit
Installation:
1. Download and save to your Desktop. Run the program's respective launcher.
2. Select a program!
Auto Allocator: Select the number relating to the Server you are launching.
(Only used for server hosting)
Simplistic: Select the number relating to the amount of Ram you are launching Minecraft with.  Suggested amount is 1GB of Ram.
(Only used for the Minecraft Client)
Generally, this program is built for mid to lower end computers.. If you have a decent computer then, you will probably not see improvement.. Unless you're using a HD Texture Pack.
Changelogs:
v 3.0
Re-wrote the mod in Java.  Performance and stability improvements.  No more domath.vbs!
New GUI style. Implemented support for Macs.
Download Links for Auto Allocator Tool:
Tags: