Creeper Survival Map
22,789
views ❘
September 30, 2016
Here is some informations about Creeper Survival Map for Minecraft Frostburn that you can need before download it.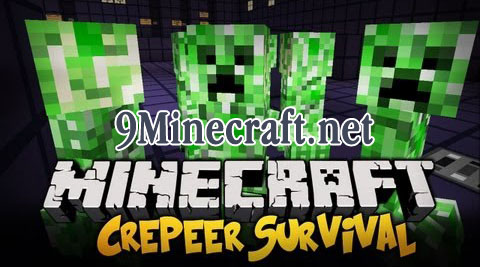 Creeper Survival Gameplay:
You must survive 21 waves of creepers.
Everytime you press the start button you need to survive 3 waves before you can go back to the buy zone.
Every 3 waves you have 2 points (currency) you can spend on armor, weapon, potion, food, TnT (place them on bedrock to activate) and a special weapon (cost 2 points and can be purchased once you reach waves 12).
Weapon, armor and potion are randoms when you buy them.
The game become harder as you advances go through the waves.
Download links for Creeper Survival Map:
http://www.mediafire.com/download.php?5aa1sejjf1ys6wh
Tags: