Man vs Pig Map
3,215
views ❘
September 27, 2016
Man vs Pig map is centered around pigs. There are three gamemodes: Pig Shootout, Hide and Go Pig, and Invasion of the Barley Snatchers.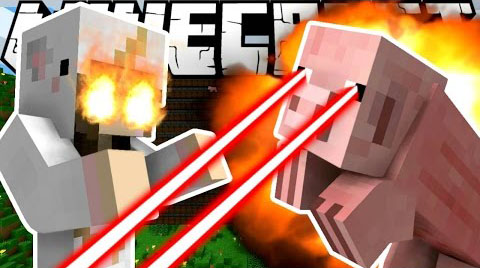 GameModes:
Pig Shootout: In this game, you must use your trusty gun to defeat an endless wave of pigs. Every wave progressively gets harder and longer, so you need to stay on your toes! Your gun will shoot slow at first, so if you'd like to fix it make sure to head over to the shop! In addition to this, your XP bar at the bottom will show the percent of your wave completion. If a cow comes by, make sure to kill it, as killing three in a single game helps you unlock a special feature.
Hide and Go Pig: In this game, a little piggy has gotten lost in a maze of hay bales. It's your duty to find the pig. Once you find the pig, right-click it to win the game. There's a brand new maze every game, so it's a whole new experience each time.
Invasion of the Barley Snatchers: First off, in case you're wondering what Barley Snatchers are, they're pigs. They've come into a nearby village to take over, and you must find and kill all seven of them. They're almost always in high places, and some may require you to search for a while! If you fail to find all of them in 3 seconds, fear not, as the game will end automatically.
Man vs Pig Map Screenshots: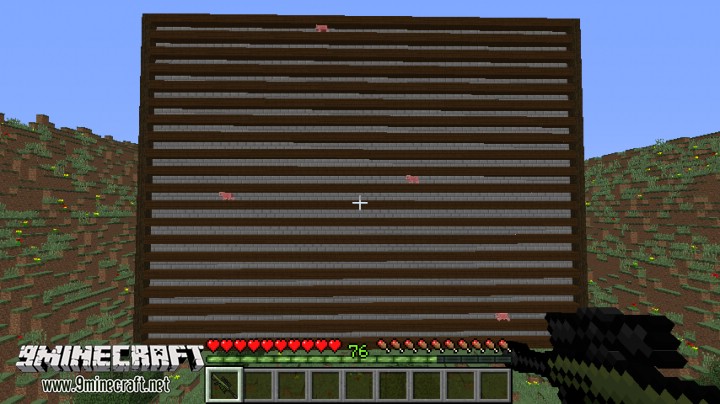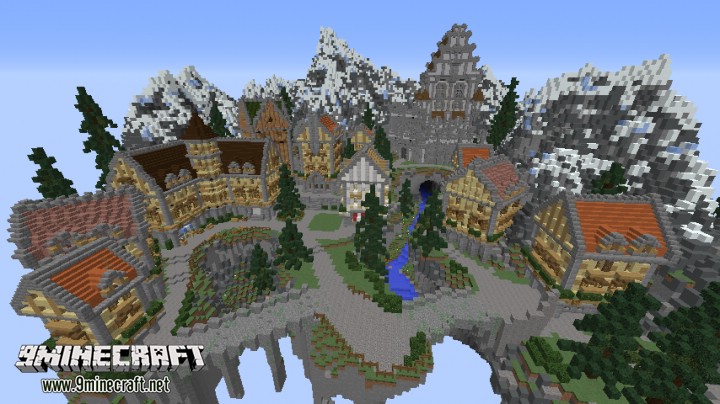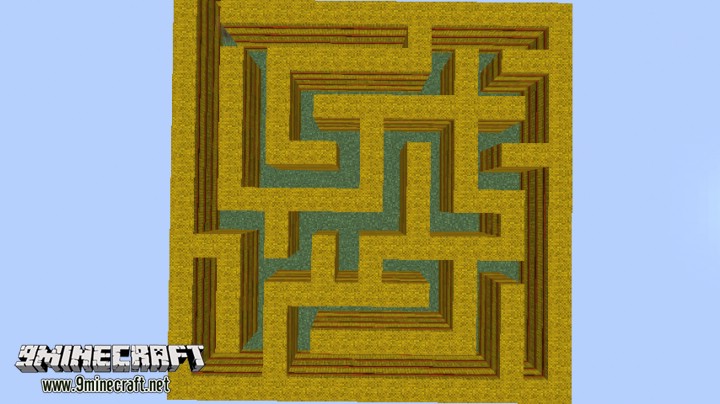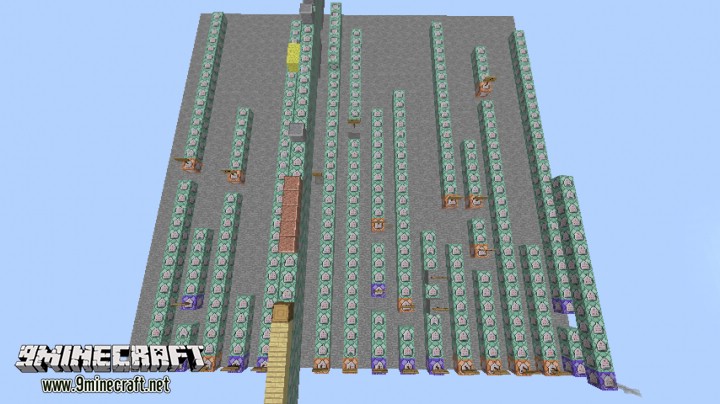 Let's Plays:
Download links for Man vs Pig Map:
For Minecraft 1.9.4
Tags: