Maze Survival Map
45,018
views ❘
September 7, 2016
Here is some informations about Maze Survival Map for Minecraft  Frostburn that you can need before download it.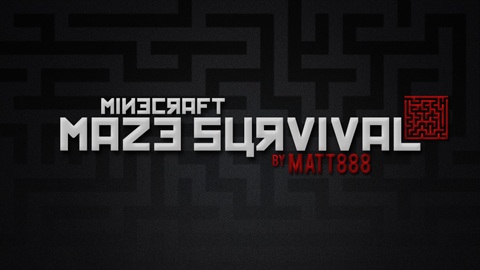 Maze Survival Map Screenshots:
RULES:
Play on HARD
Don't cheat to escape from the maze
Use checkpoints only after unlocking them
Tip 1: Red wool = entrance to dungeons etc. (in the maze they are at the ceiling!)
Tip 2: Eggs, seeds and saplings are in nearest mineshaft.
Tip 3:
When you complete the last maze you will face a big mineshaft area. It's a place for people that like survival and want to stay on my map longer. If you want to go straight for the end of the map then go to the EXIT coordinates. Remember to be fully armed for the final battle!
Main Challenges:
Find exit from the maze
Go trought 5 mazes
Find 5 fight chambers
Find 2 npc cities
Find and explore 18 non maze areas
Find 60 special dungeons
Find End portal
Find eggs, seeds and saplings
Find lost temple
Find mob prison
Find ending battle place
Crafting Challenges:
Craft and use Enchantment Table
Craft and use Brewing Stand
Craft and use Anvil
Travel Challenges:
Go to the Nether
Go to the End and kill the Dragon
Farm Challenges:
Build food farm (wheat, melon etc.)
Build tree farm
Build animal farm
Main Challenge:
Download links for Maze Survival Map:
http://www.mediafire.com/?x8lhmzcgl5u98xg
Tags: