Minecraft Plus Mod
38,885
views ❘
September 23, 2016
Here is some informations about Minecraft Plus Mod for Minecraft Frostburn that you can need before download it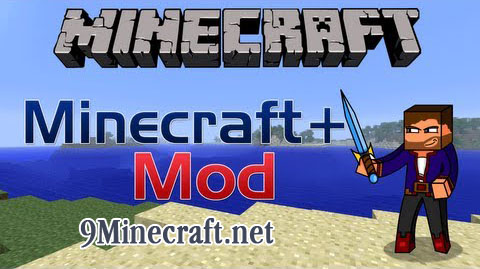 Features:
Structure Pyramid
The Structure Spawns Random in a 15×15 Area of Sand
In The Structure is a beacon!
The structure can be undergrond, or it's possible that only the top sticks out!
Structure Tower
The Structure Spawns Random in a 8×8 Area of Grass.
In the Structure is a Chest with Random Loot.
In the Structure is a Spawner with Random mob.
Tanzanite
Info: Tanzanite is an purple Ore that is rare.
(Nether) Tanzanite Ore drops directly Tanzanite Ingot.
Tanzanite is Stronger and Better then Diamond!
Tanzanite has 2500 Uses!
Tanzanite Ore
Tanzanite Ingot
Tanzanite Tools
Tanzanite Armor
Pentrolium
Info: Pentrolium Ore is an Dark Blue Ore.
(Nether) Pentrolium Ore drops directly Pentrolium Ingot.
Pentrolium Ingot is 3 Times Better then coal.
If you craft Torches with it, you get 12 instead of 4!
Pentrolium Ore
Pentrolium Ingot
Chromium
Info: Chromium is an White/Silver Ore.
(Nether) Chromium Ore have to be smelted to get Chromium Ingot.
Chromium is Better then Iron.
Chromium has 647 Uses!
Chromium Ore
Chromium Ingot
Chromium Tools
Chromium Armor
Nickel
Info: Nickel is an Gold Ore.
(Nether) Nickel Ore have to be smelted to get Nickel Ingot.
Mixed Metal Ingot
Info: Mixed Metal Ingot is an Ingot made out Iron, Nickel and Chromium.
With Mixed Metal Ingot you can make Stainless Steel Ingot.
To get Mixed Metal Ingot, Craft is like this:
I I I
N N N
C C C
I = Iron.
N = Nickel.
C = Chromium.
You get 2 Mixed Metal Ingot everytime you craft it.
Stainless Steel
Info: Stainless steel is an Dark Grey Ingot.
You get Stainless Steel by melting Mixed Metal Ingot in a Furnace.
Stainless Steel has more uses than Diamond.
Stainless Steel is between Iron and Chromium strong.
Stainless Steel has 1700 Uses!
Stainless Steel Ingot
Stainless Steel Tools.
Stainless Steel Armor.
Screenshots: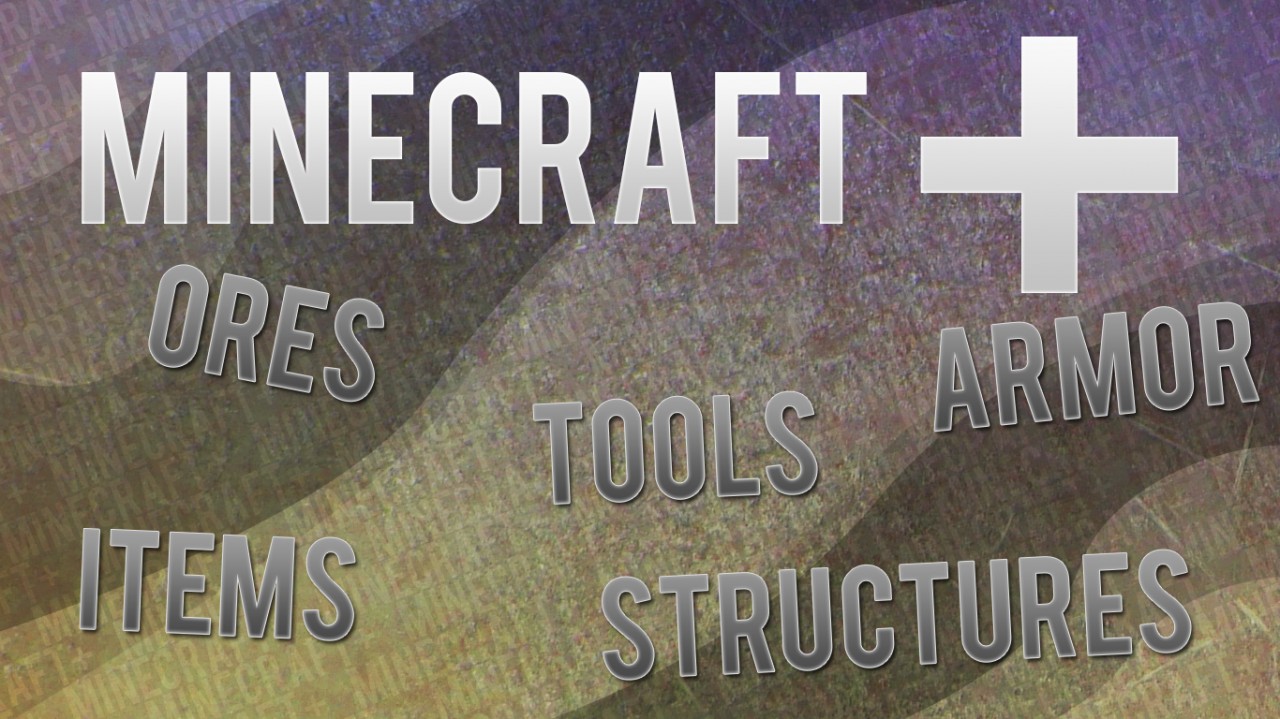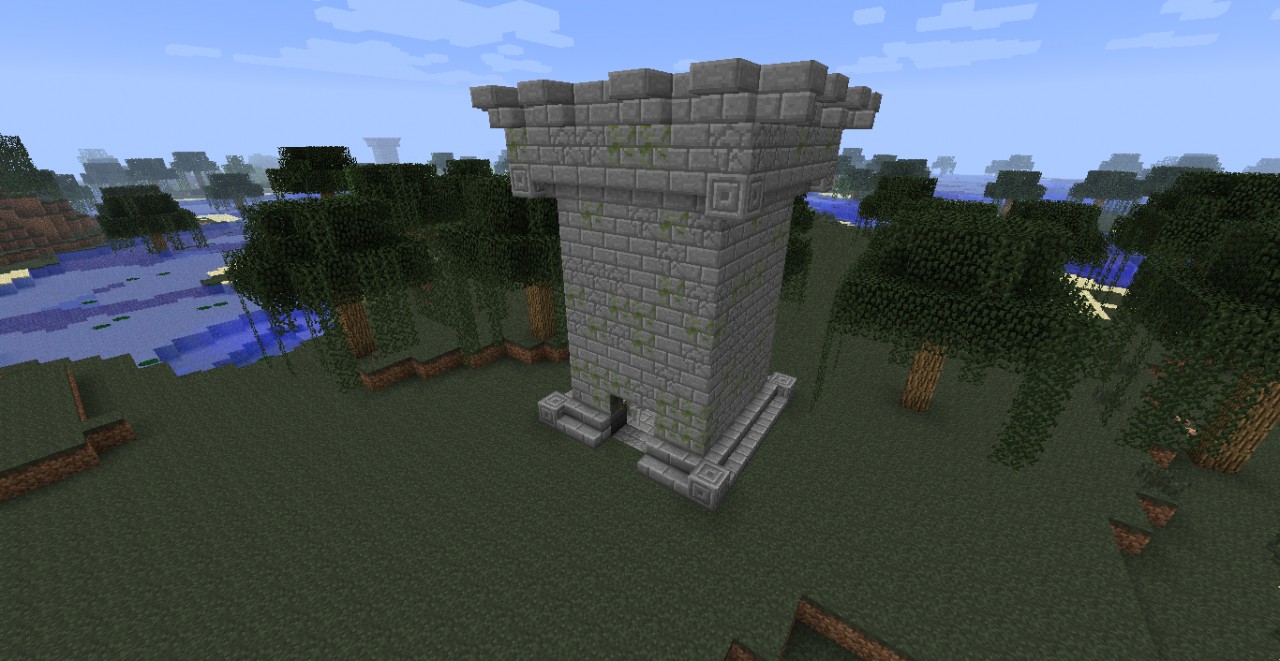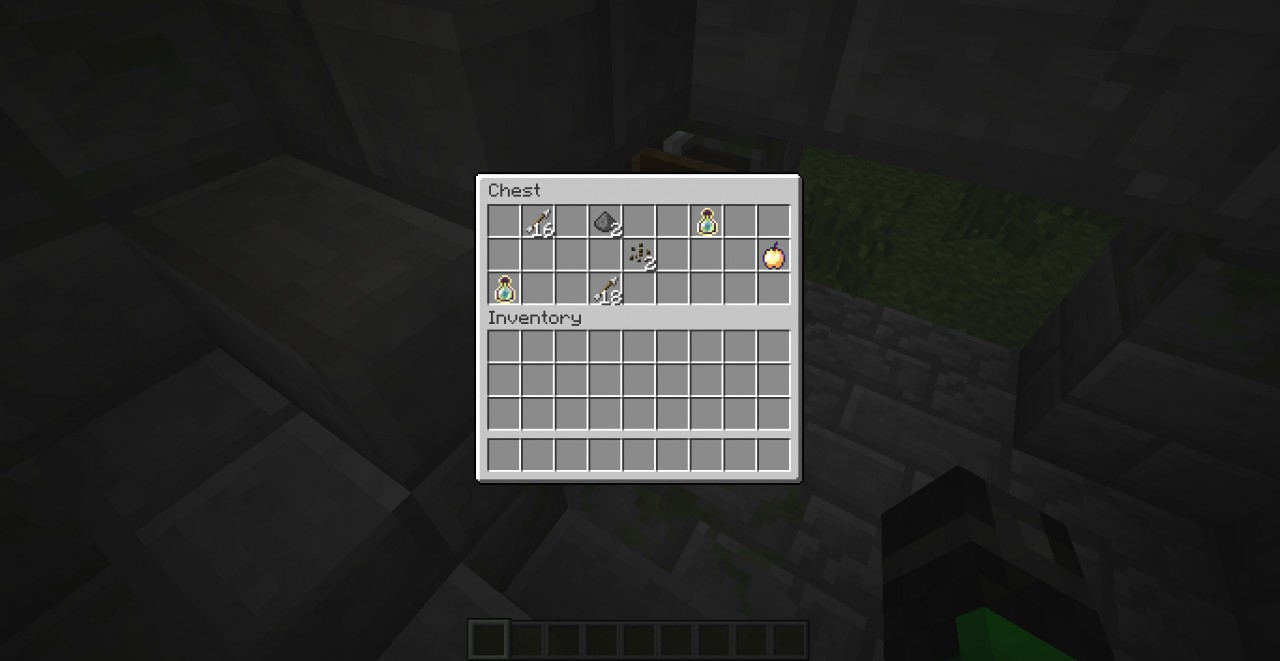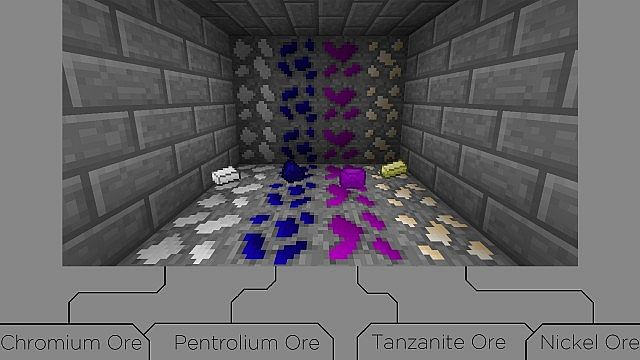 Recipes: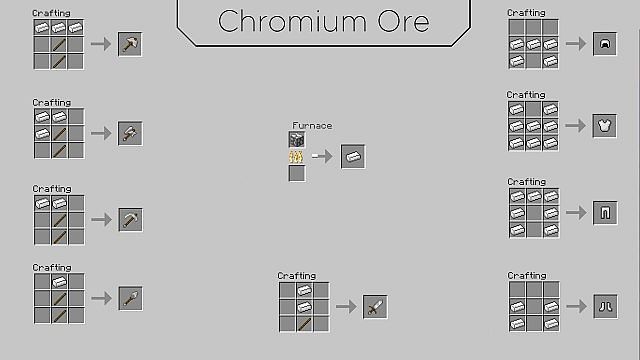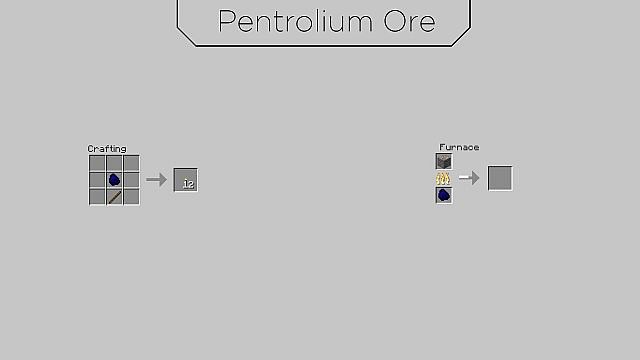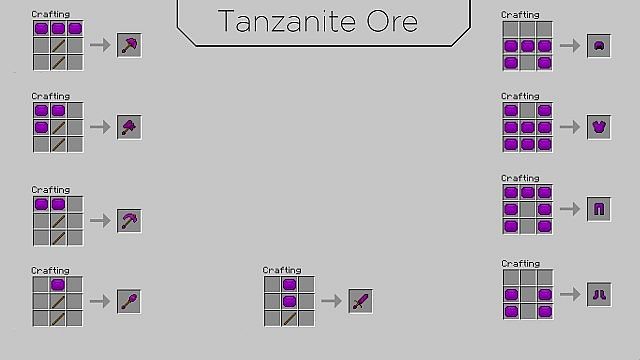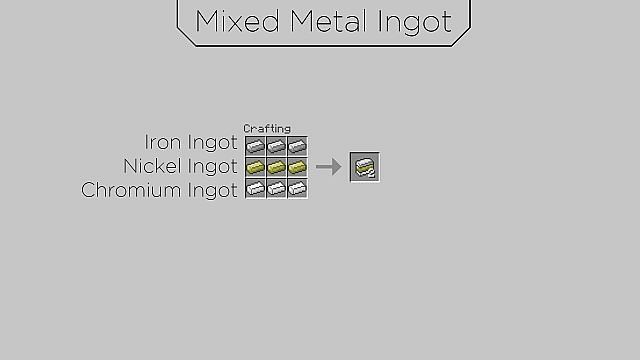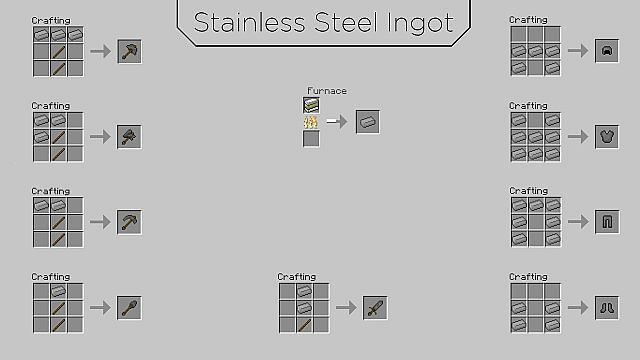 Installation:
Download and install Minecraft Forge
Download Minecraft Plus Mod
Put Minecraft Plus Mod zip file into your /.minecraft/mods folder. Do not unzip it.
Done
This Mod work with SMP
Changelogs:
v1.6.0
New Ores, Items, Armor, Tools, Structures and more
Download Links for Minecraft Plus Mod:
Tags: