OresPlus Mod 1.7.10
127,252
views ❘
August 19, 2016
OresPlus Mod 1.7.10 adds don't actually do anything on their own. You need other mods to utilize the ores.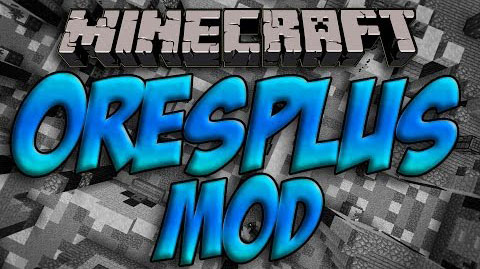 Features:
Control of ore generation in your world (including vanilla ores)
Regeneration of all ores in existing worlds
Regeneration of Buildcraft oil ponds and wells.
Regeneration of IC2 rubber trees
Regeneration of Forestry Beehives
Grinder to grind ores into dust
Cracker to break down Bitumen into oil
Nuggets and Ore Storage Blocks for ores
Ores Generated and the Mods that use them:
Overworld Ores
Adamantine
Aluminium (Tinkers Constructs)
Amethyst
Apatite (Forestry)
Bauxite (Gregtech)
Bitumen
Cassiterite (Gregtech)
Certus Quartz (Applied Energistics)
Cold Iron
Copper (Forestry, IndustrialCraft2, Mekanism, Redpower/PR, Thermal Expansion)
Galena (Gregtech)
Iridium (IndustrialCraft2)
Lead (IndustrialCraft2, Thermal Expansion)
Magnesium
Manganese
Mithral
Nickel (Gregtech, Thermal Expansion)
Nikolite (Redpower/PR)
Osmium (Mekanism)
Peridot (Redpower/PR)
Phosphorite
Platinum
Potash
Ruby (Redpower/PR)
Saltpeter (Railcraft)
Sapphire (Redpower/PR)
Silver (IndustrialCraft2, Redpower/PR, Thermal Expansion)
Sulfur (IndustrialCraft2, Railcraft)
Tetrahedrite (Gregtech)
Tin (Forestry, IndustrialCraft2, Mekanism, Redpower/PR, Thermal Expansion)
Topaz
Tungsten (Redpower/PR)
Uranium (IndustrialCraft2)
Zinc
Nether Ores
Nether versions of most overworld ores
Ardite (Tinker's Contructs)
Cinnabar (Gregtech)
Cobalt (Tinker's Constructs)
Pyrite (Gregtech)
Sphalerite (Gregtech)
End Ores
Tungstate (Gregtech)
Cooperite (Gregtech)
Olivine (Gregtech)
Sodalite (Gregtech)
Alloys
Brass (RedPower/PR)
Bronze (Forestry, IndustrialCraft2
Electrum
Screenshots: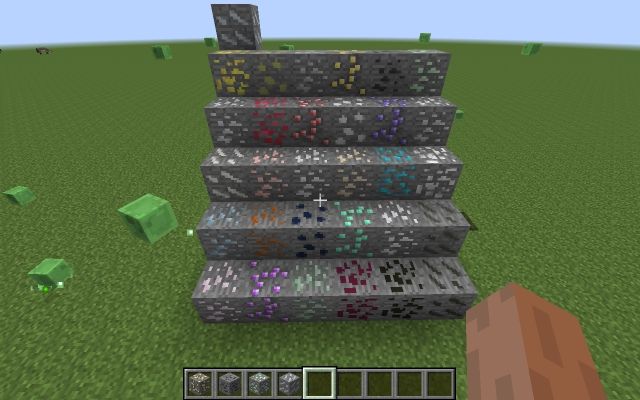 Overworld Ores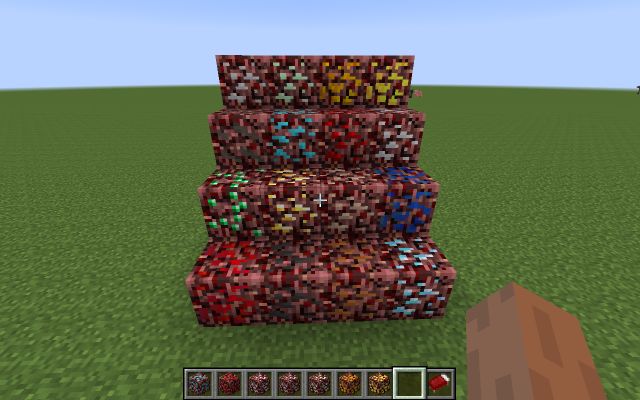 Nether Ores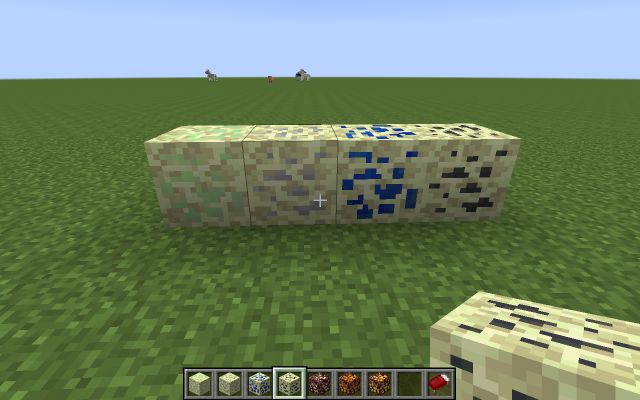 End Ores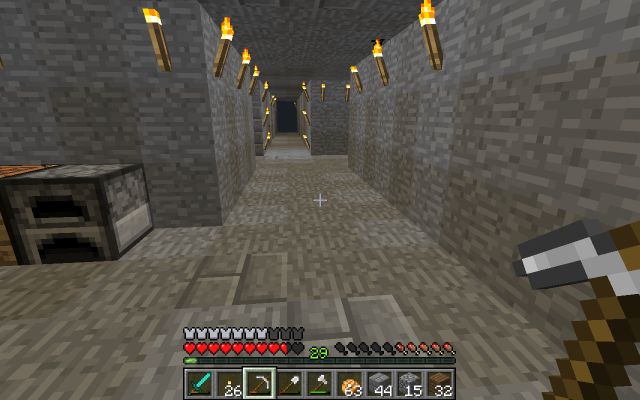 Before ore regeneration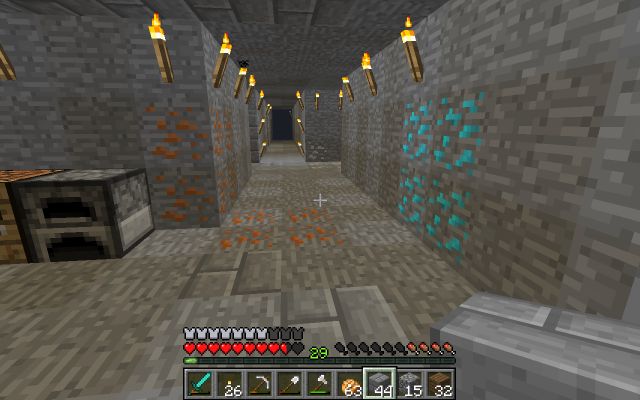 After ore regeneration
Crafting Recipes:
Recommend that you should install Just Enough Items (for mods using Forge) or Roughly Enough Items (for mods using Fabric) to view the full recipes included in this mod
The grinder is crafted by surrounding a furnace with flint.
The cracker is crafted by surrounding a furnace with glass. If BuildCraft is installed, it is instead crafted with a tank on top of a furnace,
Gunpowder can be crafted with 5 saltpeter dust arranged in an X, 2 sulfur dust & 2 coal/charcoal dust
Forestry fertilizer can be crafted with Salpeter, Phosphorite & Potash. Added more than one of the sources and/or adding magnesium will increase the yield.
How to install OresPlus Mod 1.7.10
Download and install Minecraft Forge.
Download the mod.
Go to .minecraft/mods folder.
Drag and drop the downloaded jar (zip) file into it.
If one does not exist you can create one.
Enjoy the mod.
Download Links for OresPlus Mod 1.7.10
For Minecraft 1.7.2
https://dl4.9minecraft.net/index.php?act=dl&id=1398496309
For Minecraft 1.7.10
https://dl4.9minecraft.net/index.php?act=dl&id=1408423877
Tags: