Ragecraft Map (The Corrupted Path)
52,113
views ❘
September 14, 2016
About Ragecraft Map (The Corrupted Path)
Are you looking for huge, challenging, heavily combat-oriented CTM maps? Well, you're in the right place. Ragecraft Map (The Corrupted Path)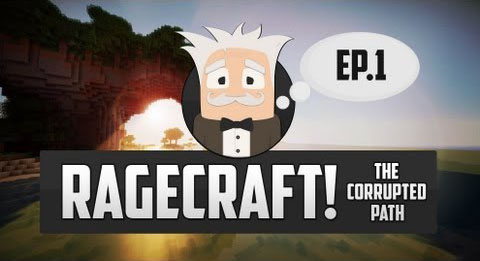 Ragecraft #1 – The Corrupted Path
Ragecraft Map (The Corrupted Path) Videos:
Ragecraft Map (The Corrupted Path) Rules:
Do not play on peaceful difficulty or in creative mode
Do not use cheats or mods that give you an unfair advantage. For example: It is okay to use OptiFine as long as you do not remove the "void fog", use the "zoom" function, etc.
Do not manipulate command blocks
Do not break or place blocks in the Nexus. If you gain access to the teleporter chambers by accident, do not use them until you have been to the other side first
Do not create your own nether portal in the overworld
Do not craft or place Ender Chests
Your goal is to find and complete the wool shrine. All required blocks can be found in chests and you may not craft them yourself. You may, however, craft and use wool for other purposes (like beds)
With a few exceptions (rules 1 – 7), you are allowed to craft, break and place anything you want and use whatever strategy you like.
How to install:
Download links for Ragecraft Map (The Corrupted Path):
Tags: