Survival Horror Map
28,403
views ❘
September 21, 2016
Here is some informations about Survival Horror Map for Minecraft Frostburn that you can need before download it.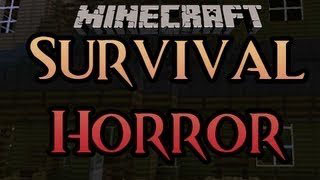 Survival Horror Gameplay:
The first thing you need to do is save yourself by sleeping in the bedroom.
Get some weapons and press start.
Defeat the monsters.
When the lights go out, you need to start the generator in the shed, simply spam the button and it will start.
The lights will flickers, you need to use the breaker to fix the lights.
After a short amount of time, the lights will go out once again.
Just get back to the generator and repeat the previous steps until you clear 25 waves or die.
The steel doors are randomly closed or open, find the way in!
Remember to manage your food, potions and weapons!
There is a lot of hidden chests and places, look around and remember to use the enchanting tables!the enchanting tables!
Download links for Survival Horror Map:
Deluxe Edition
Tags: