Ultra Amplified Dimension Mod 1.17.1, 1.16.5 (Provide a More Challenging and Epic World)
By smod ❘ April 22, 2022 ❘
138
views
Ultra Amplified Dimension Mod 1.17.1, 1.16.5 flattens the land into floating layers and uses vanilla-like biomes with nearly every feature and structure modified to fit better with this insane landscape! This includes trees spawning under the layers with patches of Glowstone-infused blocks providing light and large columns connecting layers! Some biomes were improved greatly such as Tall Birch Forest generating massive thick 2×2 trees and ocean biomes now being giant floating bowls of water! And yes, the Nether and End biome is also included in this world too to make things more interesting. Even the Ice Mountain biome was transformed into Iced Terrain biome where all the Stone is now Ice!
Furthermore, you can find Mineshafts and Villages with more biome variations and when you dig down, you will find a massive maze-like network of Ravines that leads to giant Cave Cavities with the floor filled with lava! And if you are lucky, you may find a Stonebrick variant of a Nether Fortress! The world is meant to be very difficult and tough but also fun to explore every corner! Be sure to stay safe and bring torches with you as you explore the lower layers! (Also, turn on Heavy Fog in the configs for an even more amazing experience!)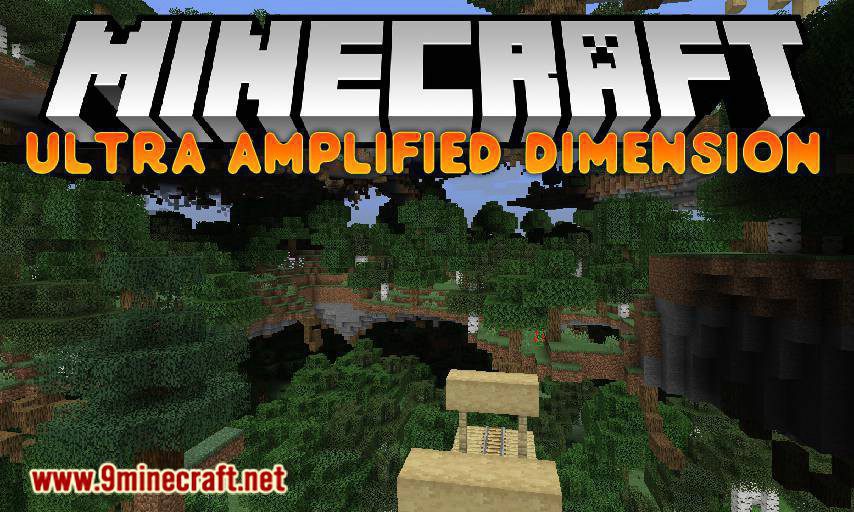 How to enter this world?
When using this mod and want to enter this dimension in any worldtype, be sure to build this portal like shown below! (in 1.12, use Stone Brick Slabs in place of the Polished Andesite Slabs) Then right click on the Polished Diorite with Flint and Steel to create the portal block. Right click again (without sneaking/crouching) on portal block to teleport to the Ultra Amplified Dimension! The reason why right clicking while crouching won't teleport you is so you can now place blocks on the portal itself if you want to. Also, you can mine the portal with any tool or your bare hands if you misplaced it (the portal will drop Polished Diorite when mined).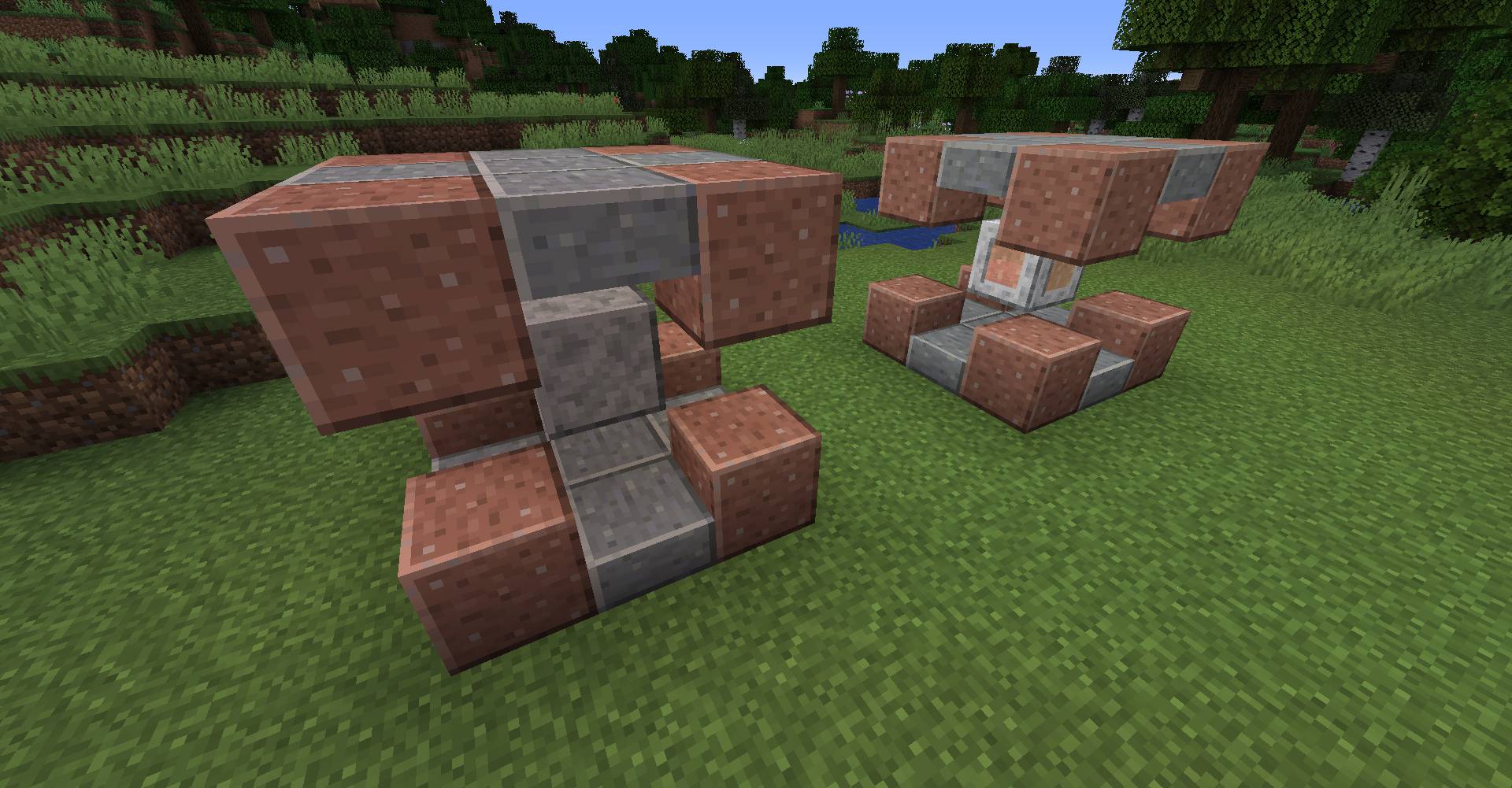 Picture showing how to make the portal to enter Ultra Amplified Dimension: Using 8 Polished Granite, 10 Polished Andesite Slabs, and 1 Polished Diorite, you can make this portal to jump in and out of this mod's dimension! Right-click the Diorite with Flint and Steel to activate the portal and right-click the portal to teleport!
If you want to replace the Overworld with Ultra Amplified instead of having a new dimension, change the worldtype to Ultra Amplified instead but keep in mind that this could break any mod that relies on vanilla Overworld biomes. For server owners to use the Ultra Amplified worldtype instead of the dimension, add use-modded-worldtype=ultra-amplified to your server.properties file and then make a new world.
Screenshots: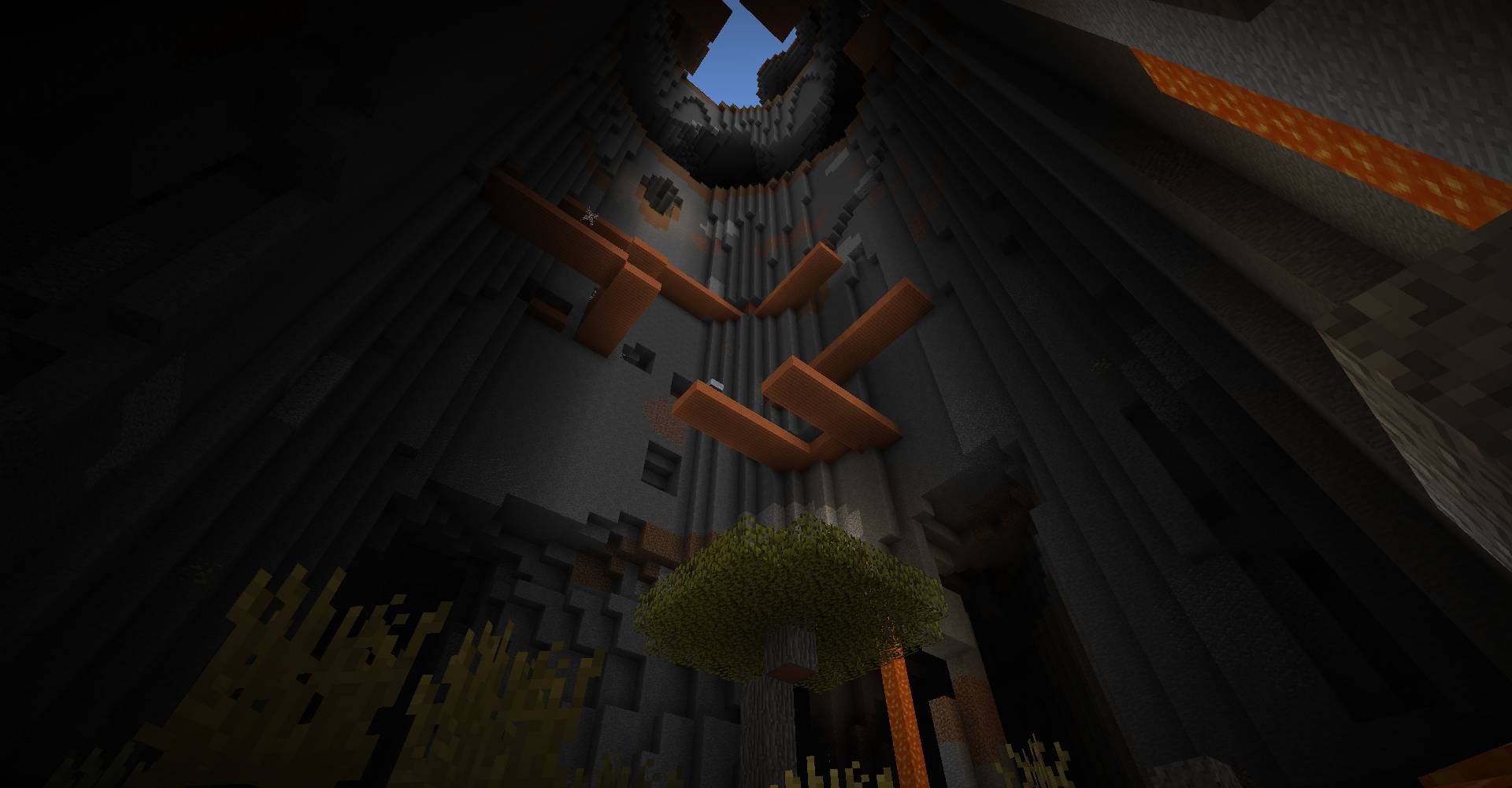 Massive pit created by a Savanna Mineshaft: Mineshafts can either spawn floating high up in the world or they can spawn deep underground and create a giant pit in the world.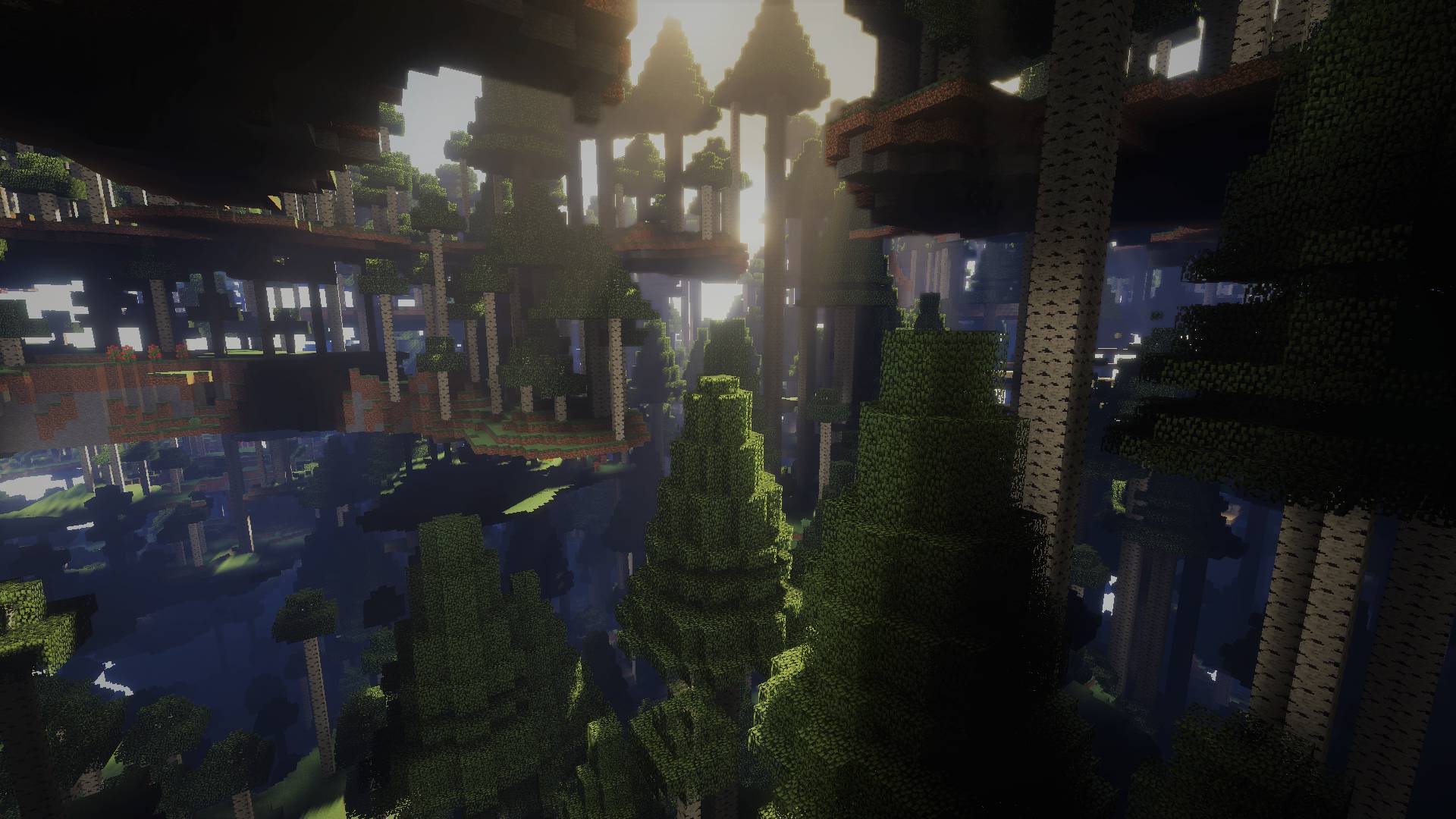 A rare Birch Forest M Biome with giant trees!: M variant biomes can spawn with this mod with this picture showing a good example.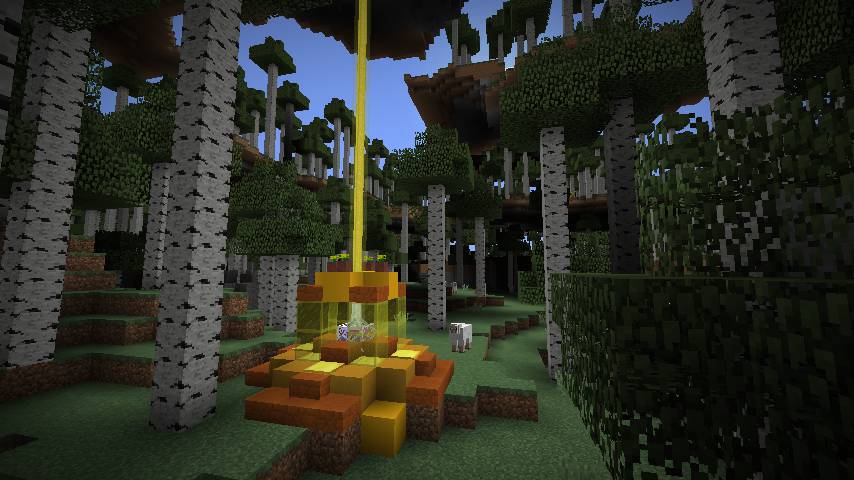 Sun Shrine in Birch Forest: This structure and Stonehedges are very rare and only generates in any biome with "Hills" in its name except for Extreme Hills Biomes.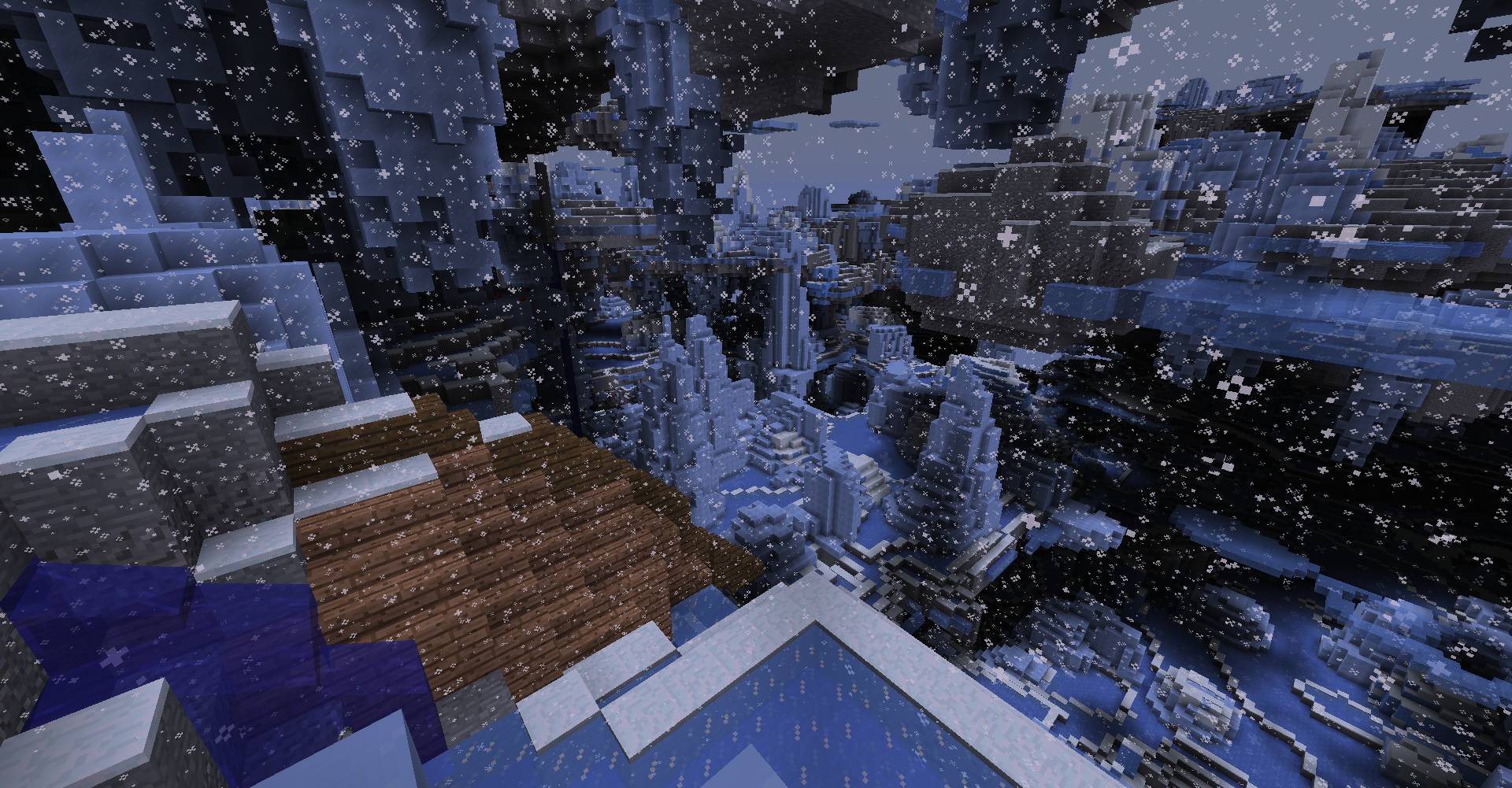 Deep Frozen Ocean with Shipwreck: Even the Frozen Ocean biome has gotten more intense with this mod. Making your way around massive icebergs to find treasure chests will prove to be a challenge!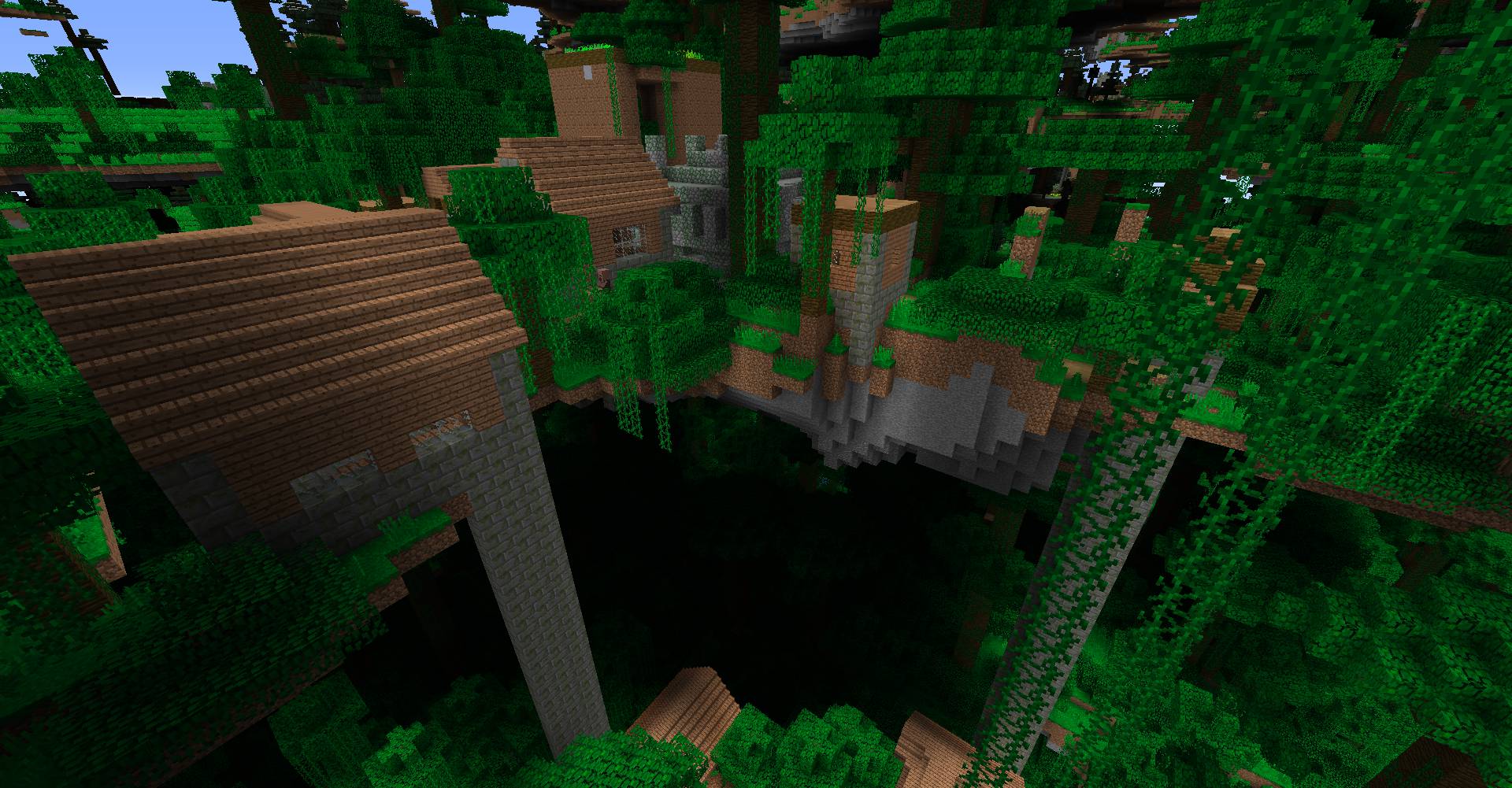 Jungle Village with a Jungle Temple fused to it!: A new variant of Village made specifically for the Jungle biome. This village is a great source of Mossy Stonebricks.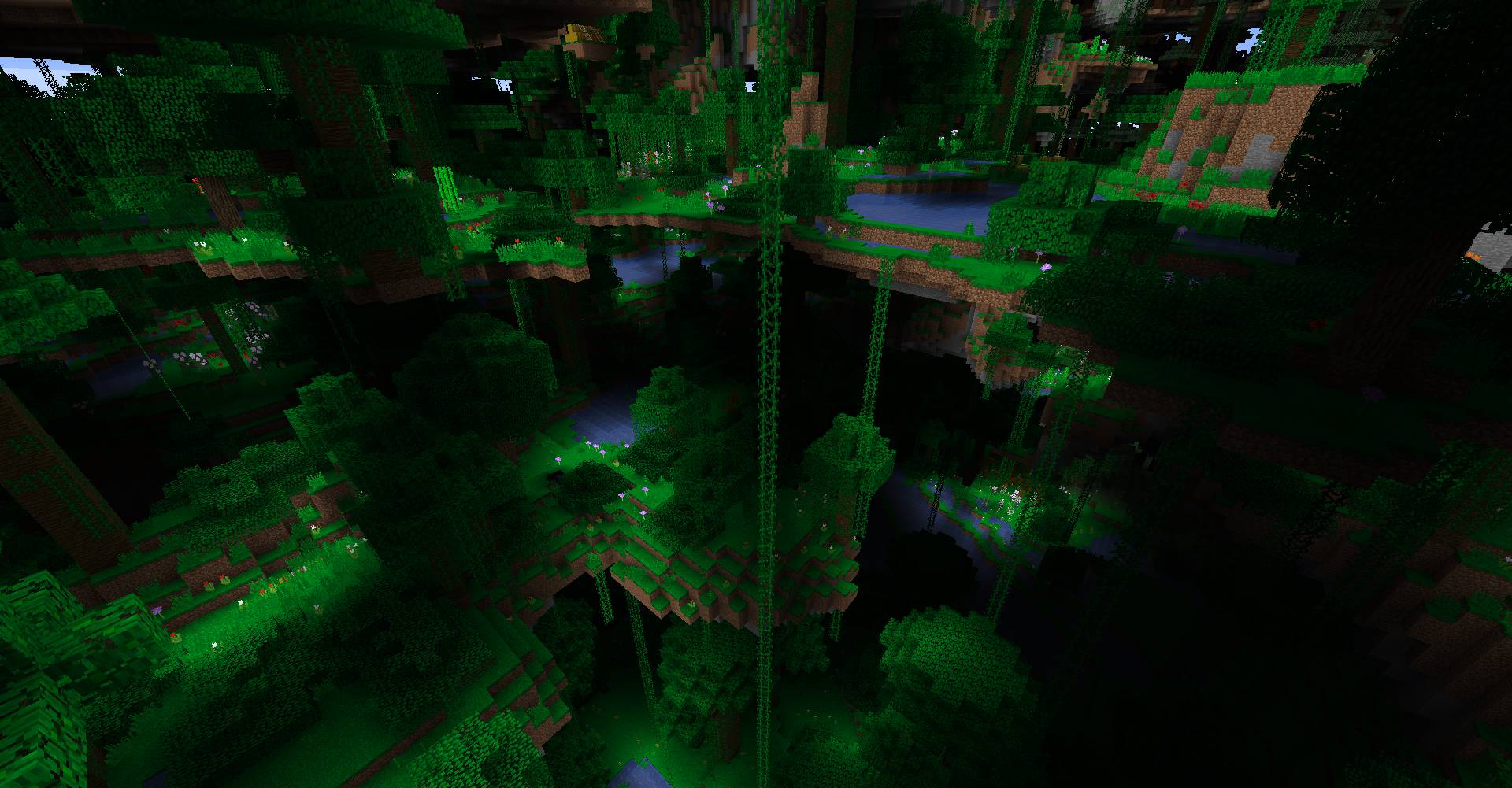 Mutated Jungle biome: The mutated form of the Jungle biome now looks like a cross between a Jungle, Swamp, and Flower Forest! Hay Bale piles can spawn in this biome as well.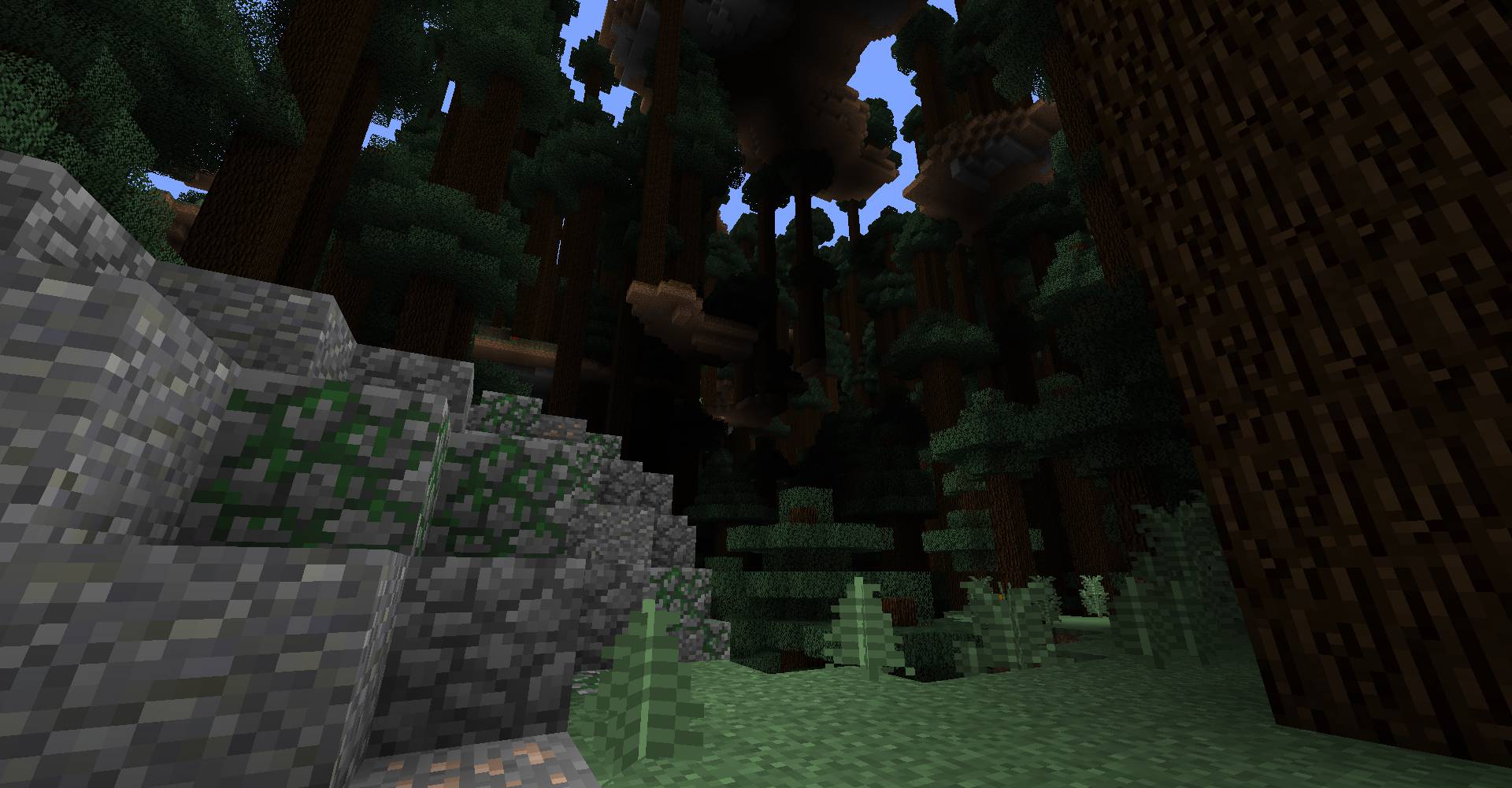 Giant Tree Taiga biome with a large boulder: With their large boulders that can hold ores and taller trees, Giant Tree Taiga biome are a lot of fun to explore!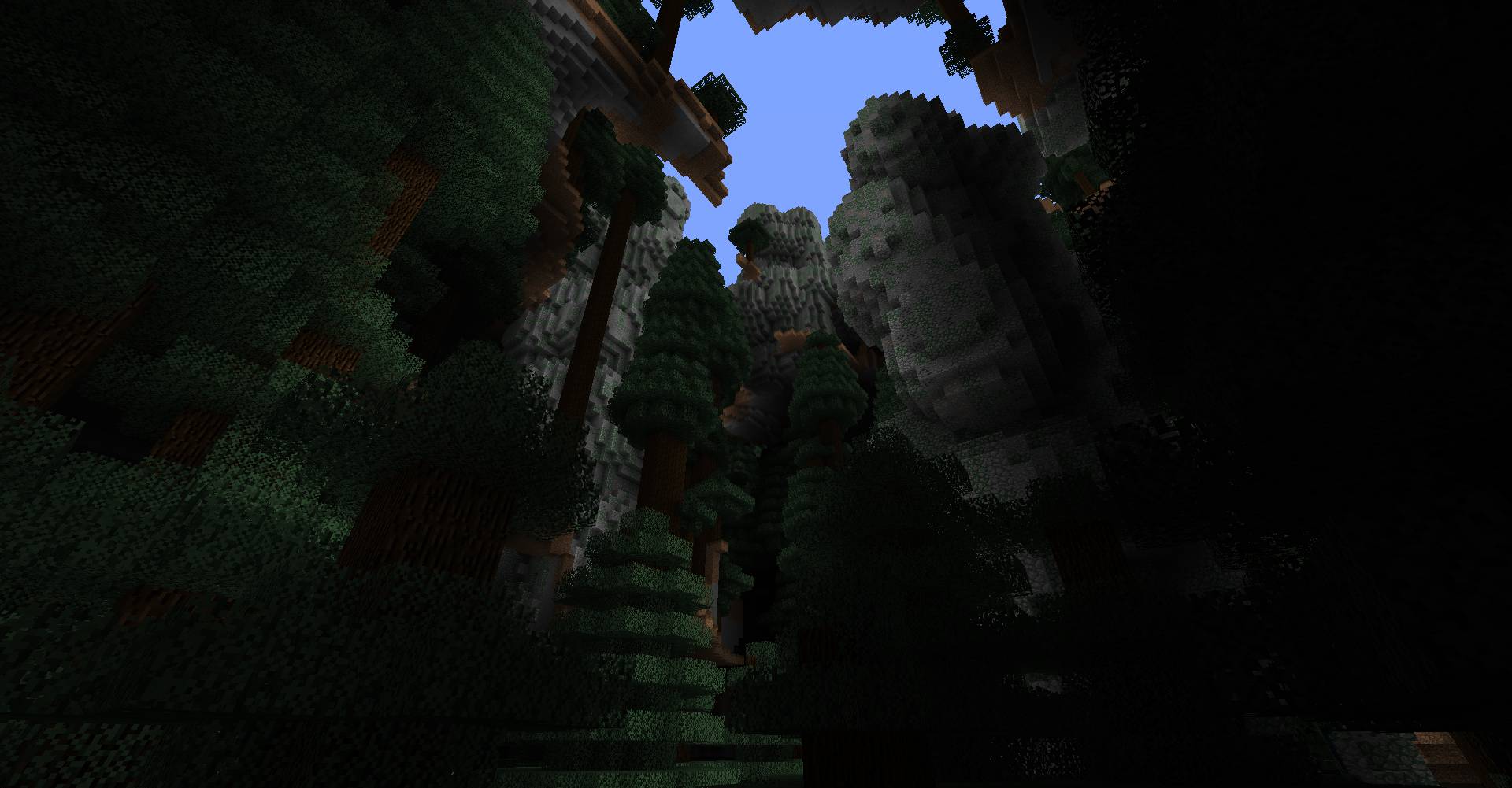 Giant Spruce Tree Taiga biome with massive pillars!: The mutated forms of the Giant tree Taiga biome has huge boulders stacked on top of each other to form giant pillars full of ores! Finding this rare biome is quite amazing!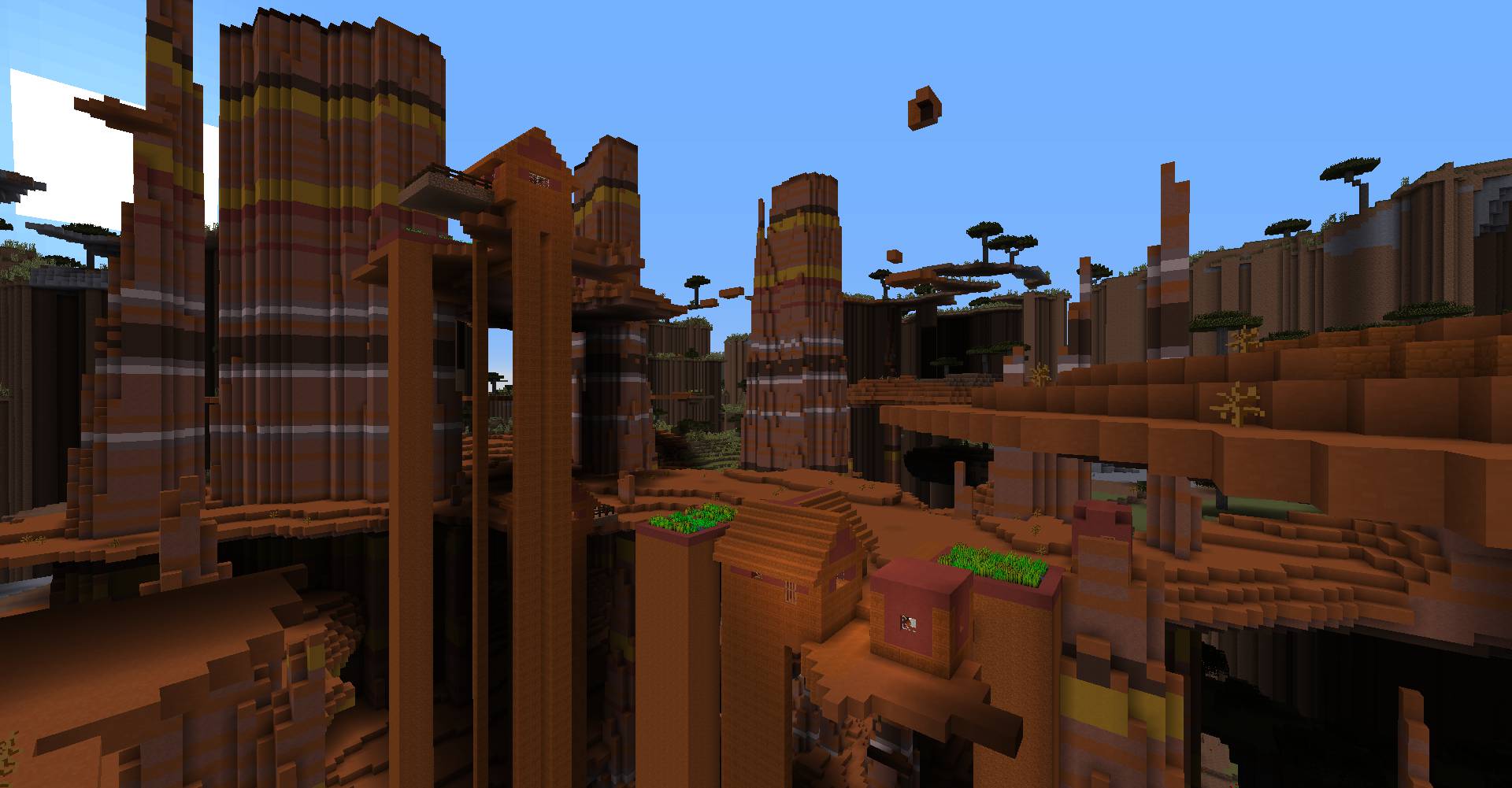 Badlands Village in Eroded badlands with a Savanna Plateau biome in background: Eroded Badlands have massive spikes and can spawn a Badlands themed Village as well! If you go deep down in this biome, you will find a thick maze of spikes that makes navigation difficult. In the background, Savanna Plateau biomes forms towering walls!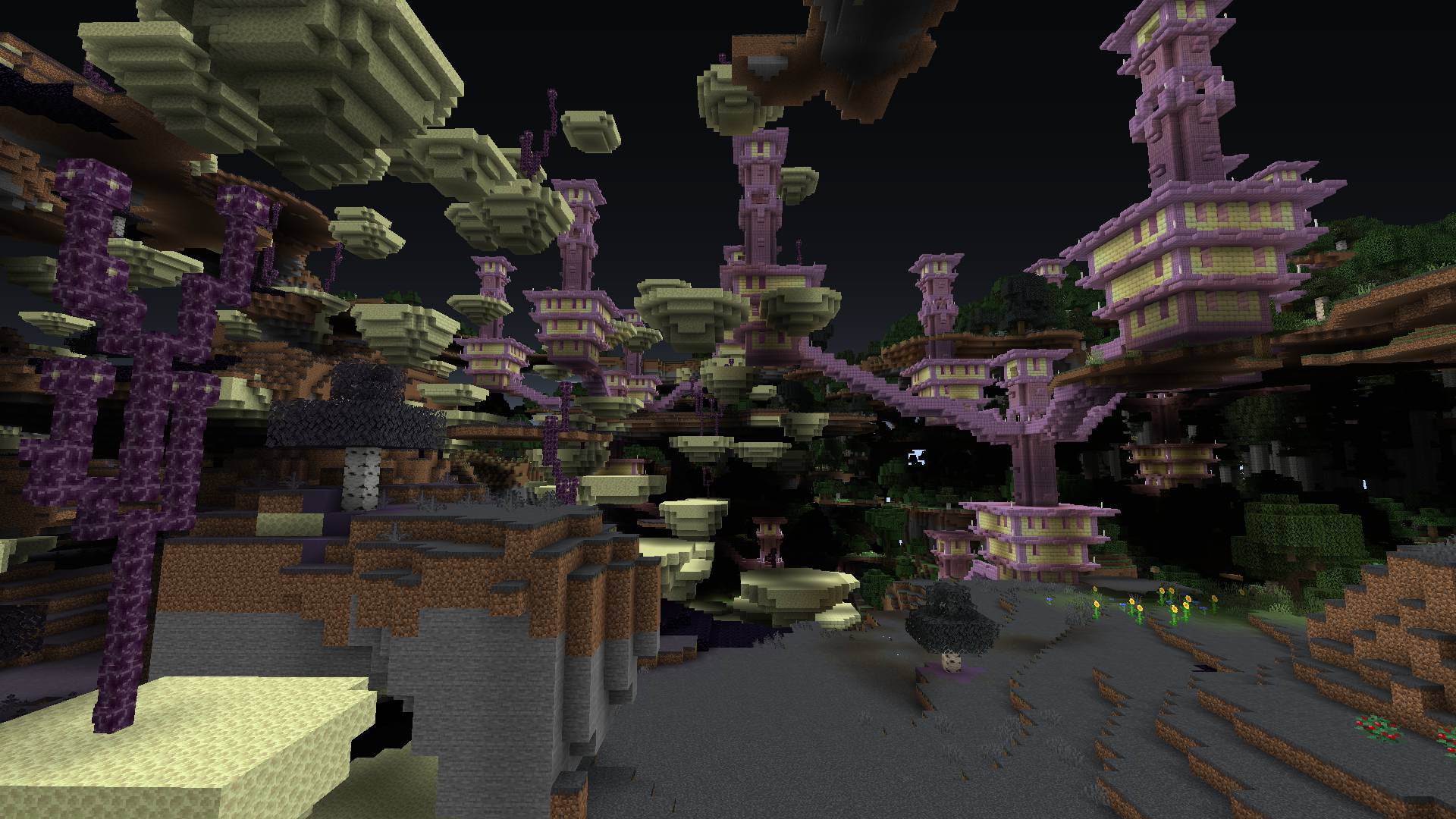 The new End biome with an End City in the Overworld!: The End Biome has been improved significantly and generates larger than average End Cities! Villages and Mineshafts that spawn here will be End themed as well.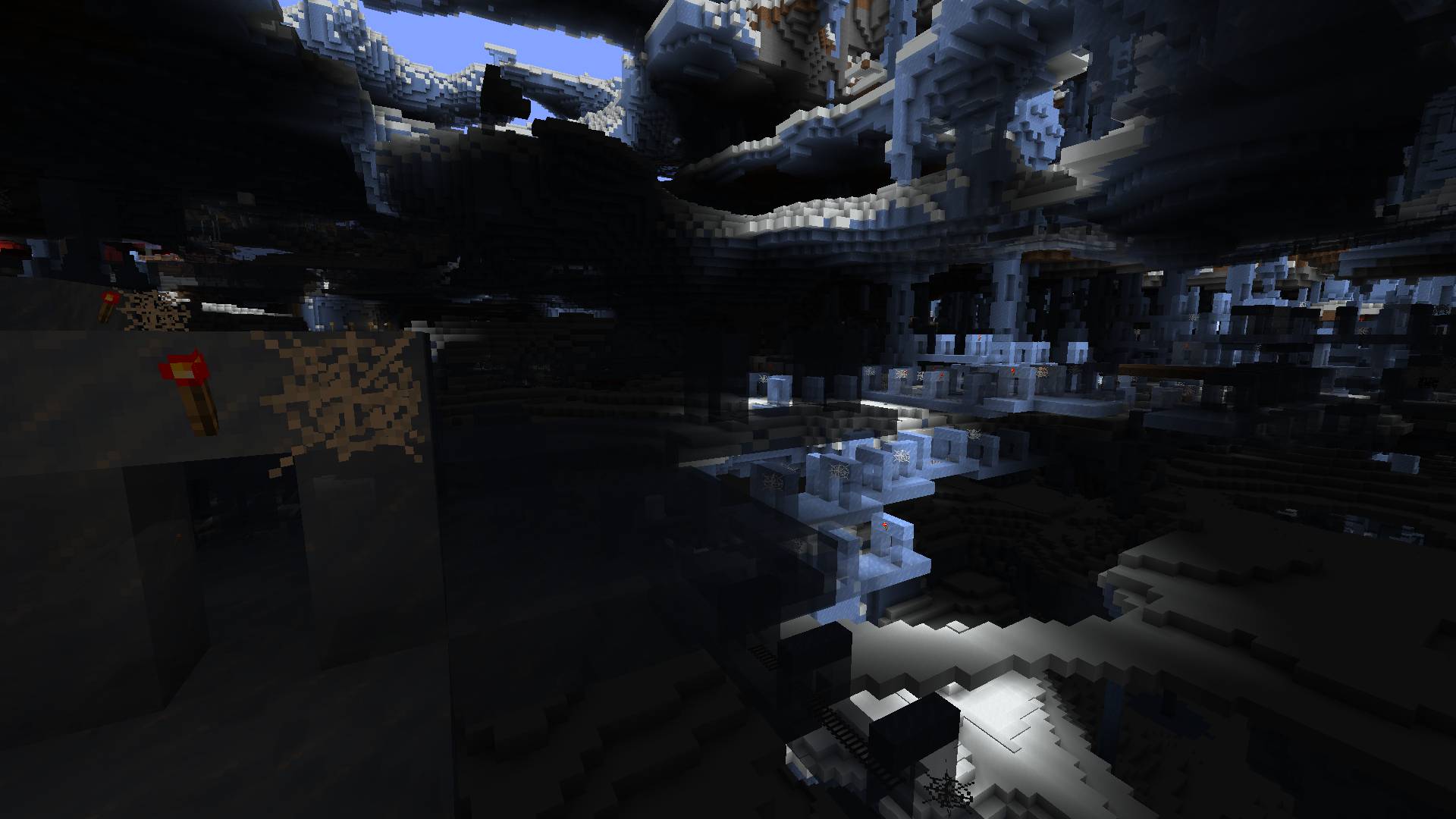 Ice Spike and Ice Mountain biome with Icy Mineshaft: To the right is an Ice Spike biome with massive spikes and an Ice Mountain biome to the left that has all of its stone replaced with ice! Mineshafts in these frozen biomes will also be made of ice!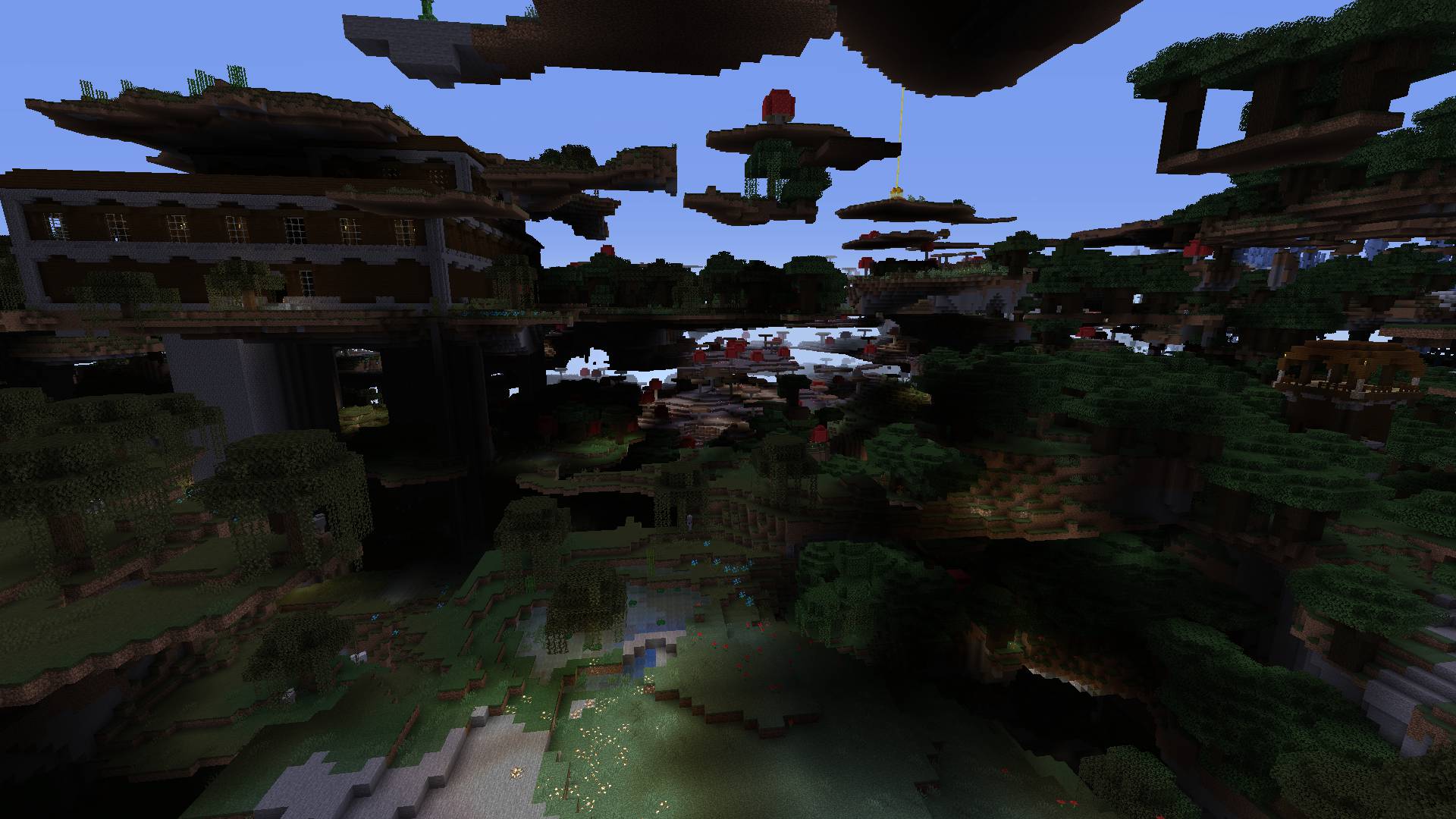 A great view of several biomes and structures!: Woodland Mansions can spawn in Swamps and Pillager Outposts can also spawn in Dark Forests. At the top is a Sun Shrine and the Mushroom biome is in the back.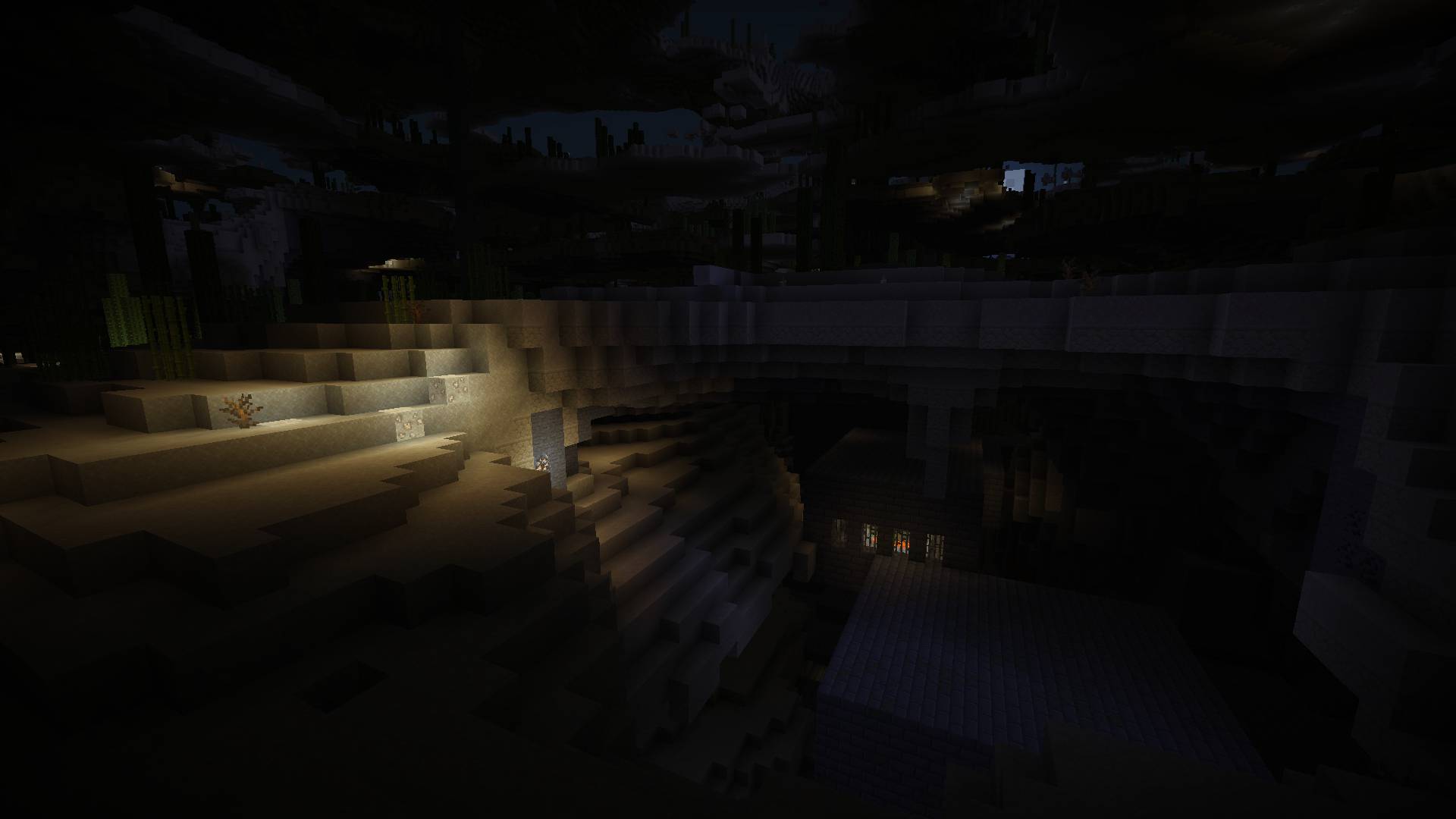 Large Stronghold that spawns aboveground: Strongholds now spawn bigger and aboveground while also being far more dangerous due to having more Silverfish Spawners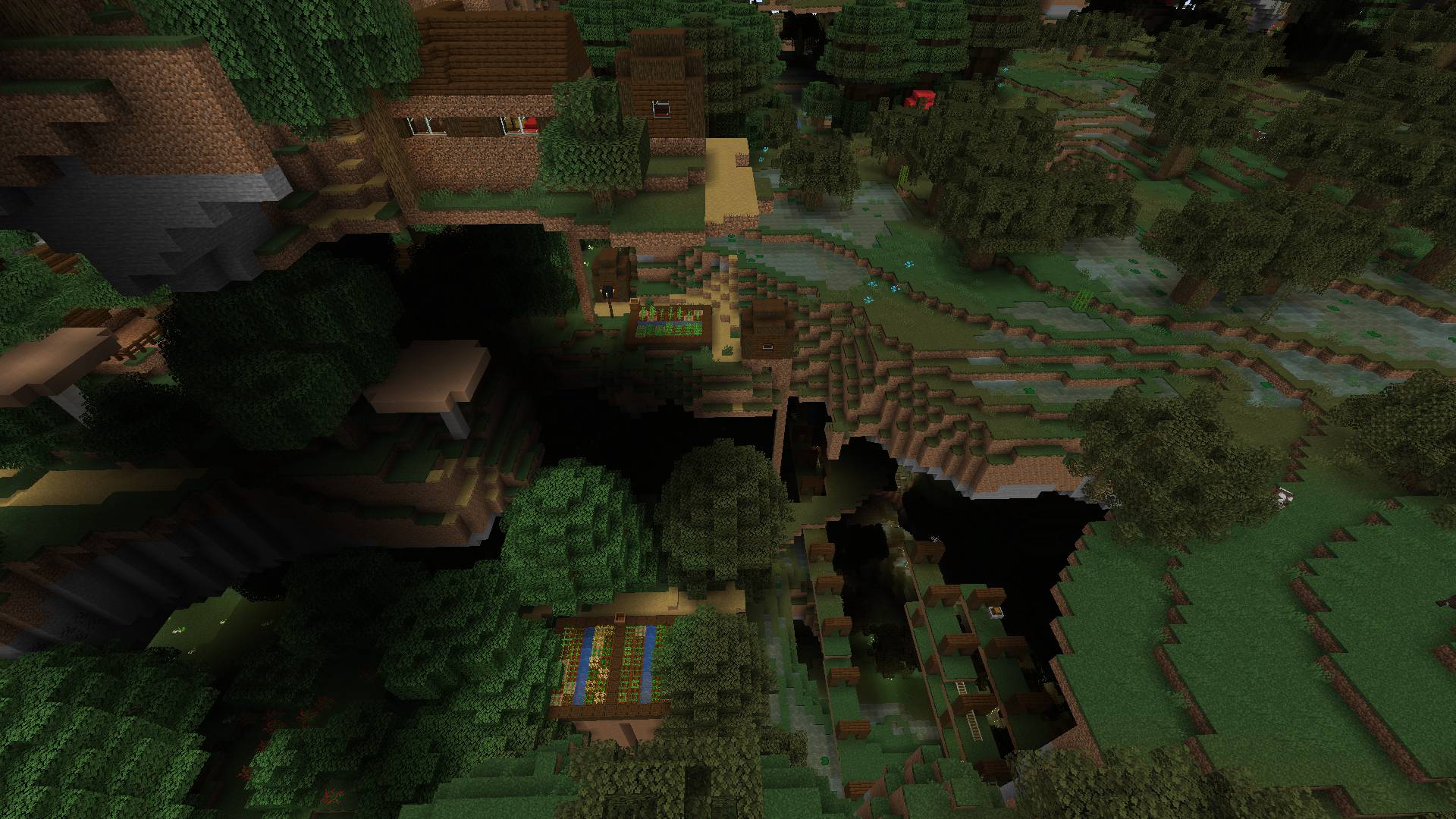 Dark Oak Village with Swamp Mineshaft nearby: This picture shows a Dark Oak Village spawning in a Dark Forest Hills biome that has larger trees than normal! The Mineshaft to the right is Swamp themed and is in a Swamp Hills biome with spooky looking trees and crosses.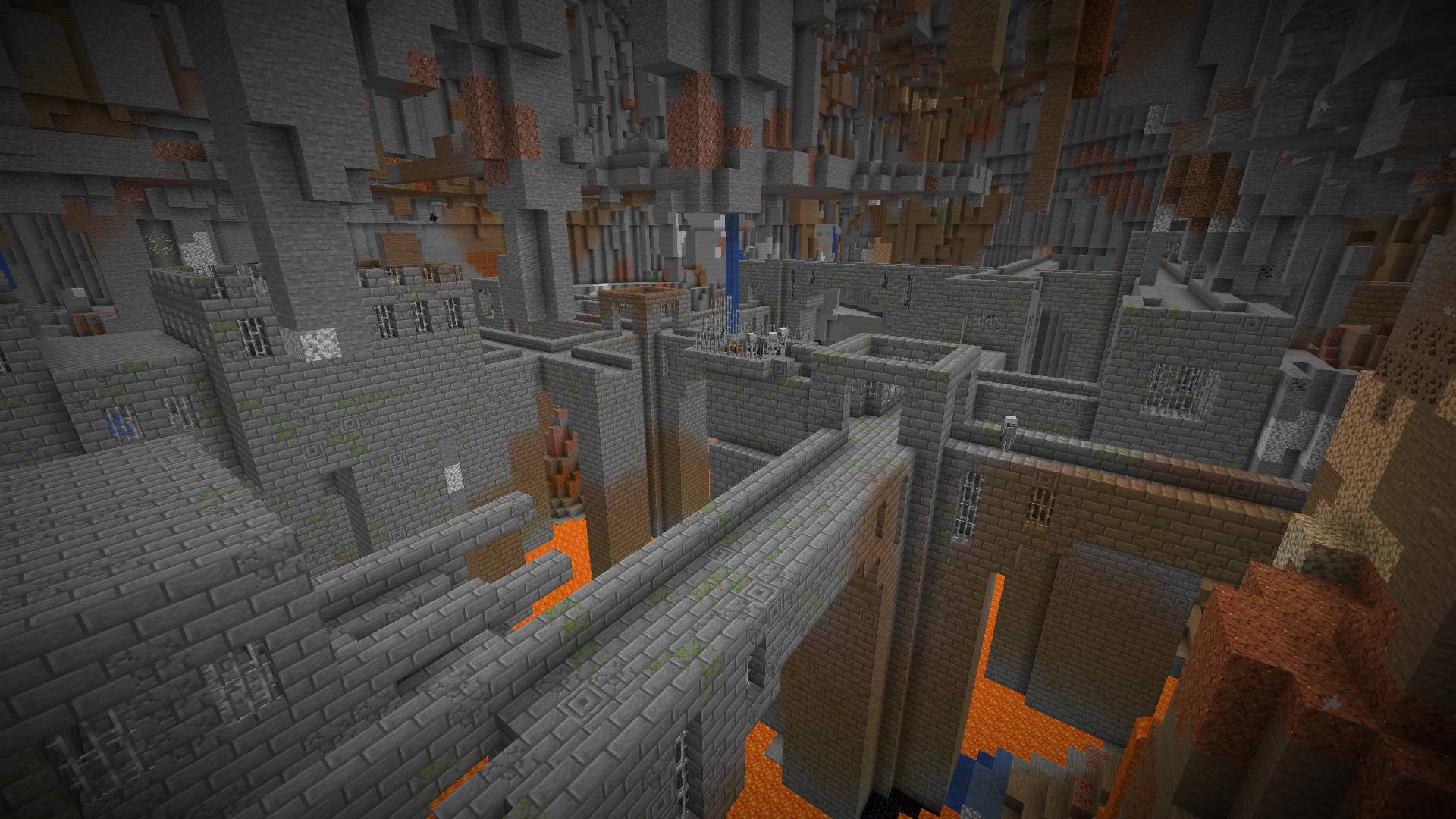 Stone Fortress in Cave Cavern: Nether Fortresses can spawn underground as a Stone variant. In this case, a Stone Fortress spawned in a Cave Cavern with lava below!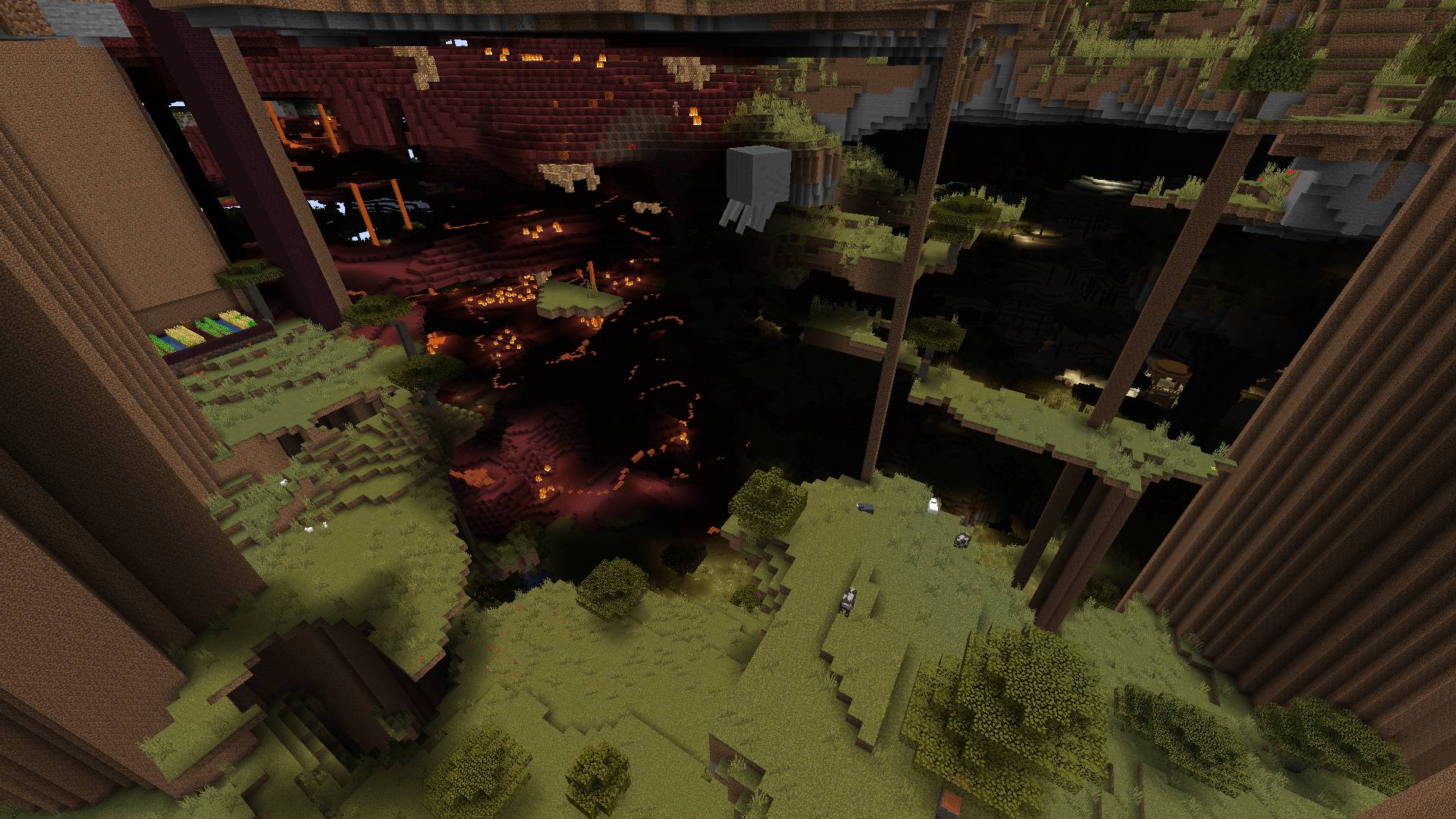 Savanna biomes next to a Nether biome: Savanna Plateau biomes will have solid dirt below its ledges to create almost a maze effect when traveling through a Savanna biome. The Nether is as dangerous as always with Ghast floating around and can have Nether themed Villages!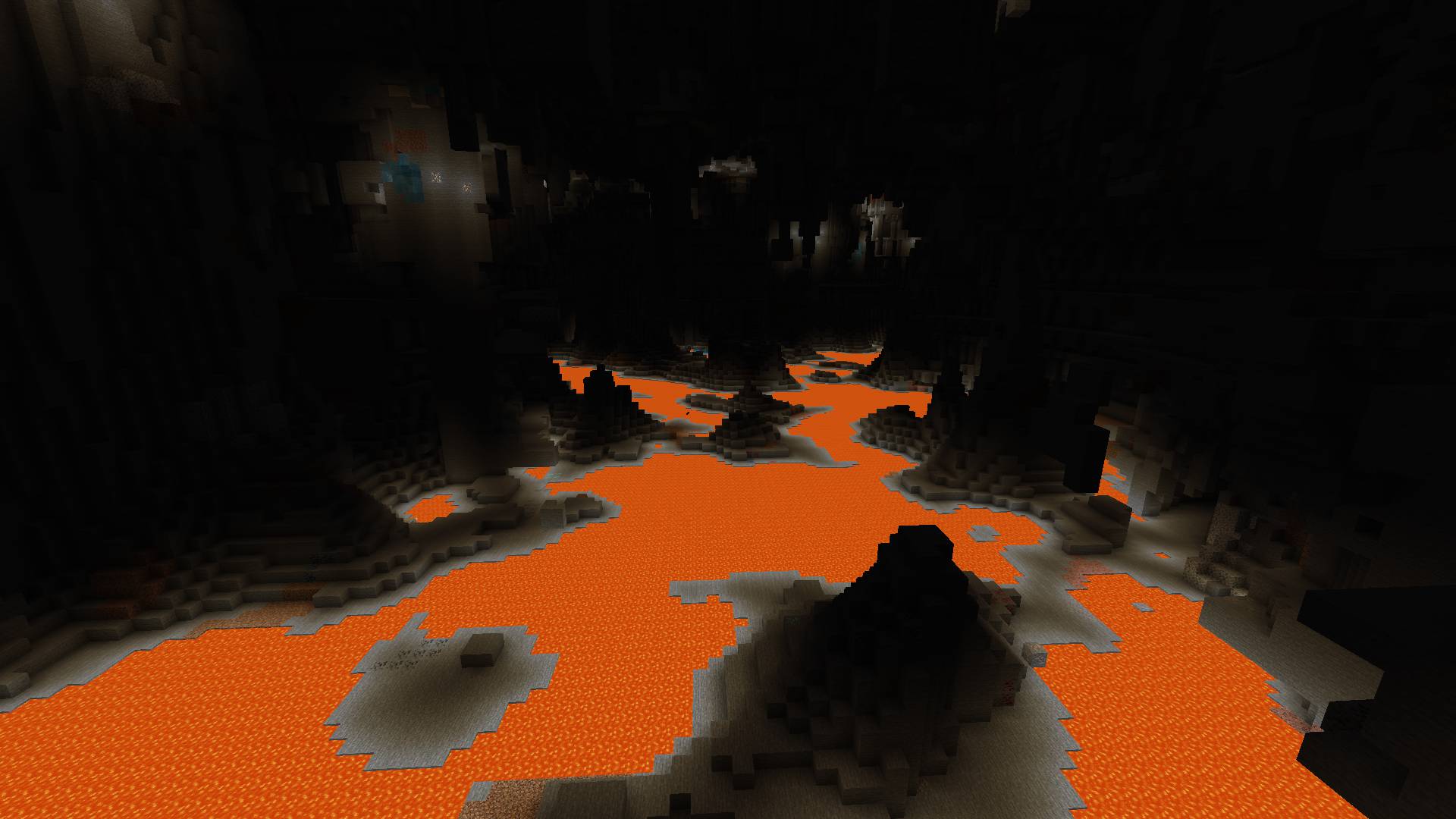 Cave Cavern without Night Vision: Here is a view of a large Cave Cavern without me having Night Vision on. The land around the lava makes it easy to collect ores but also dangerous as mobs will be waiting around every corner to push you into lava!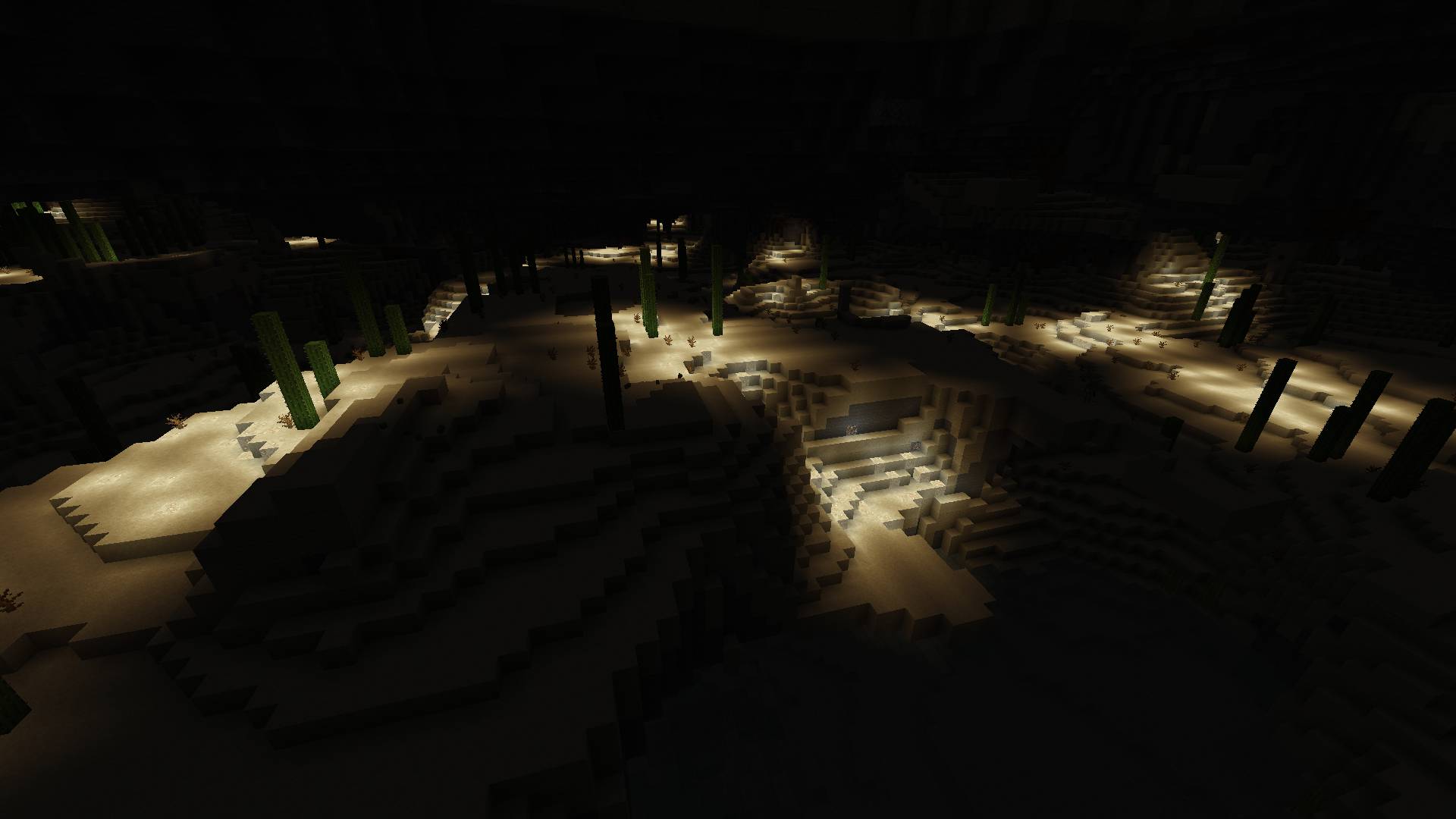 Deep under a Desert Biome with Glowsand patches: Most biomes will have Glowstone infused blocks to provide light and a safe place for players trapped in the dark lower layers of land. Stay safe and bring torches!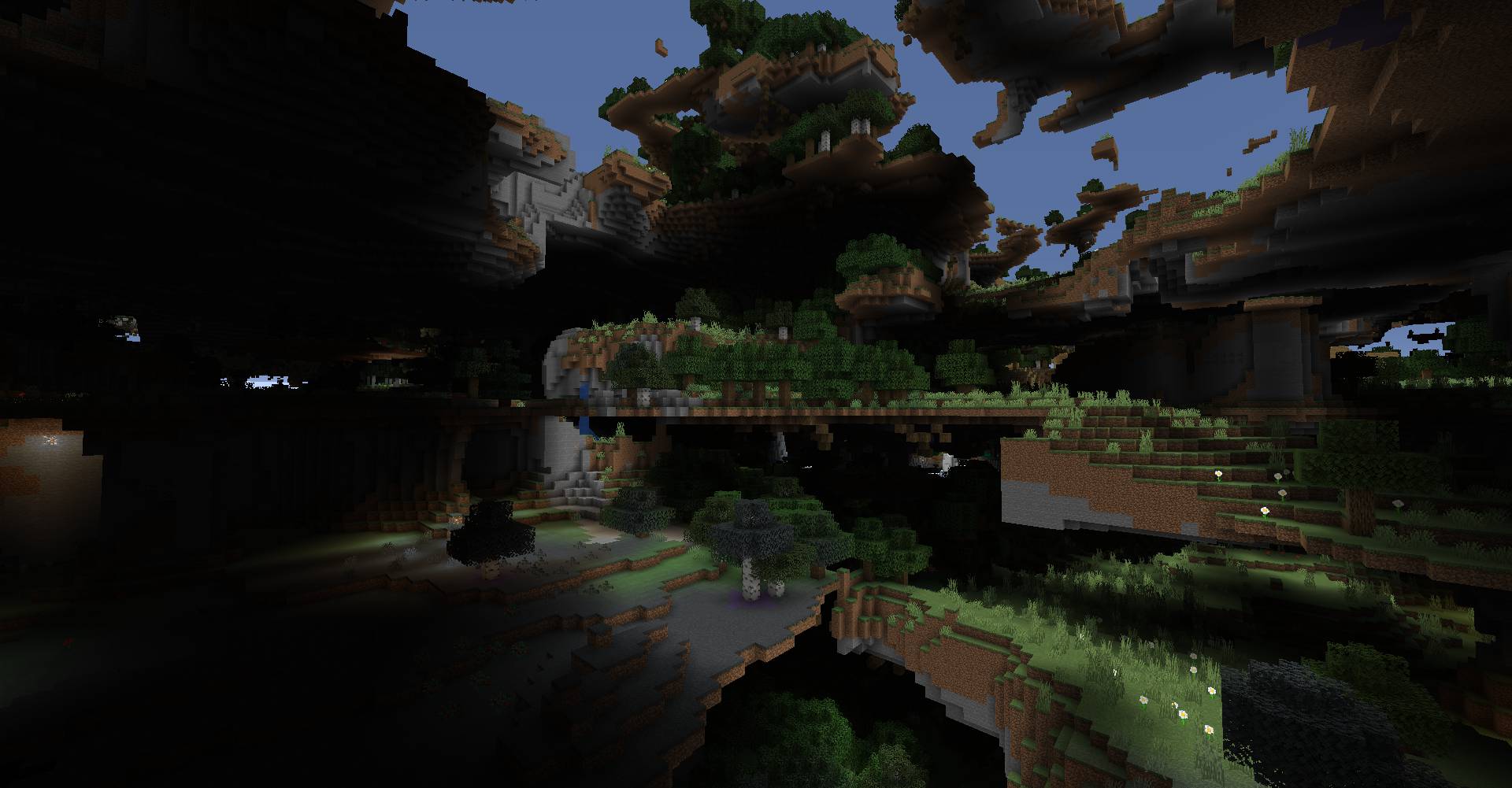 A great example of the terrain with this mod: The overhangs and floating islands create layers in the world as you can see in this picture. Deeper layers are more darker and more dangerous but may have patches of Glowstone infused blocks!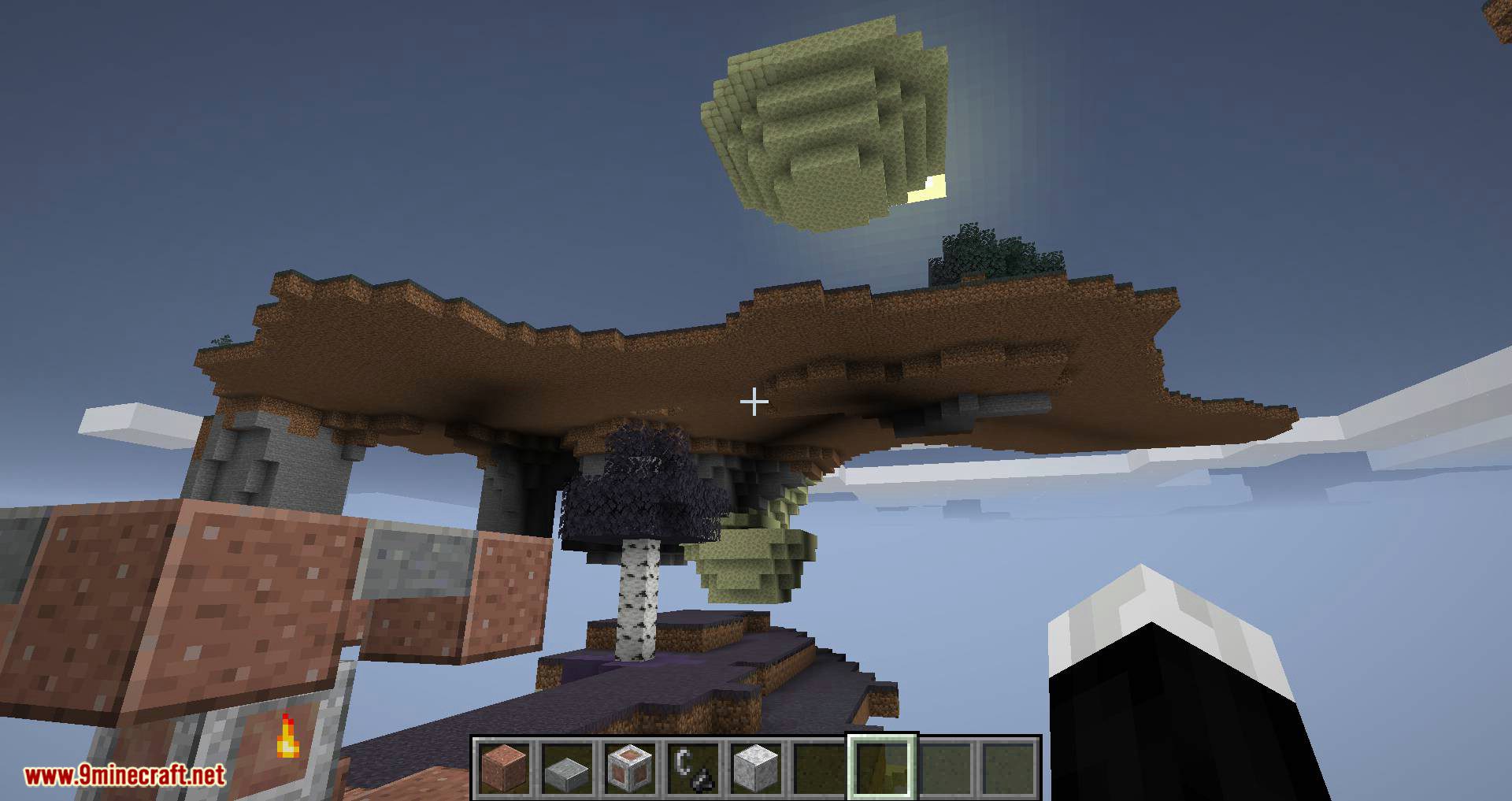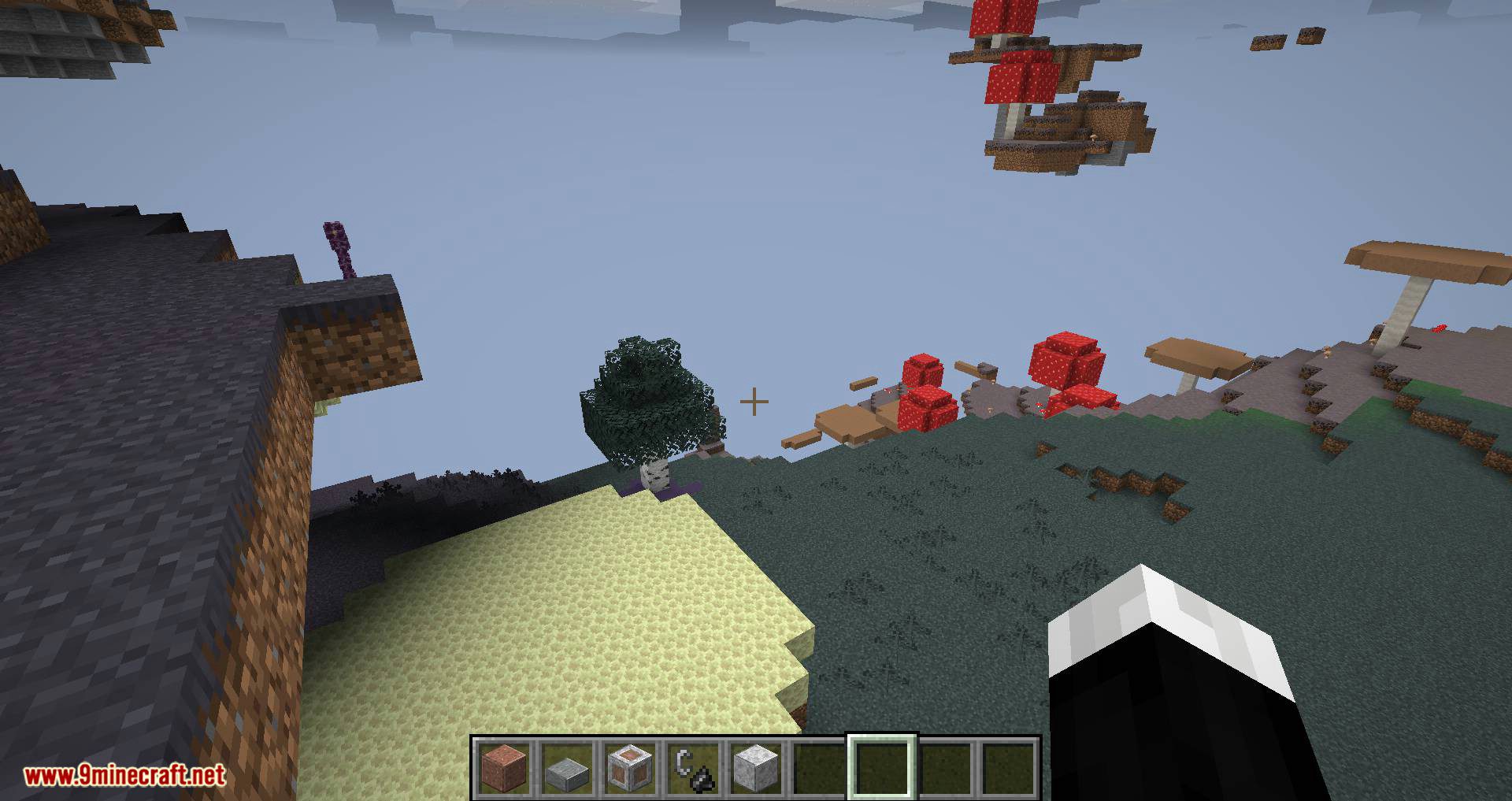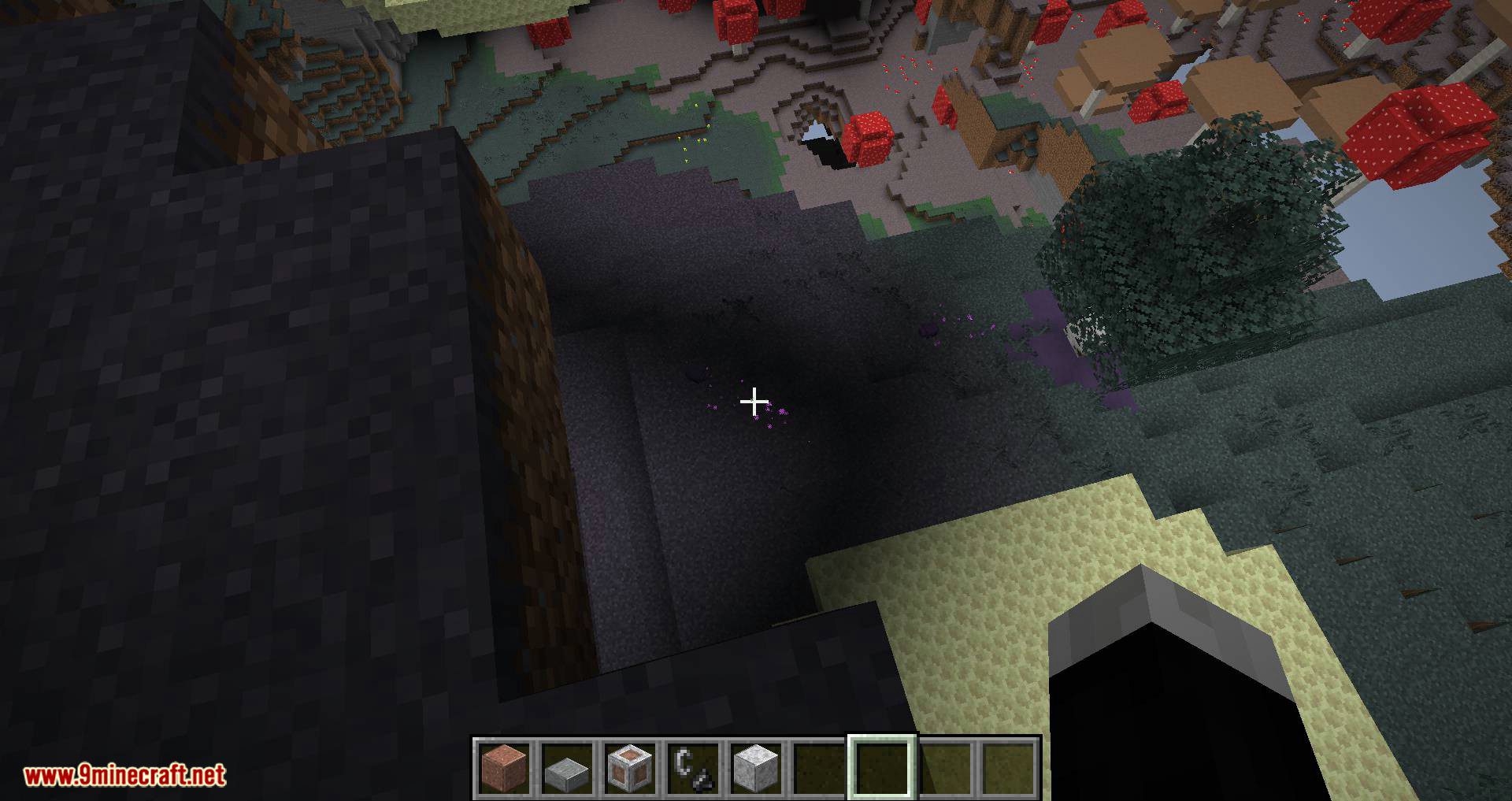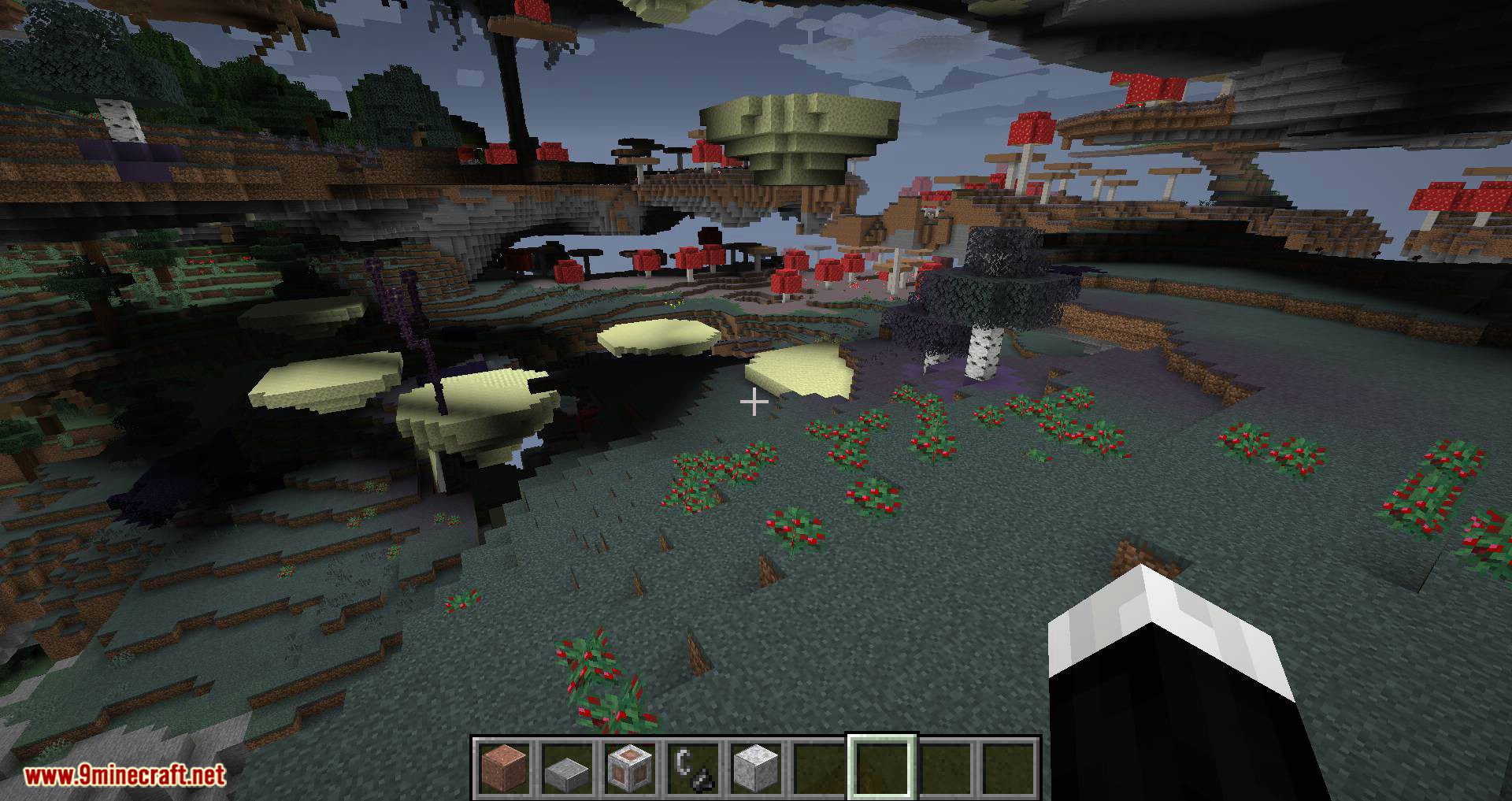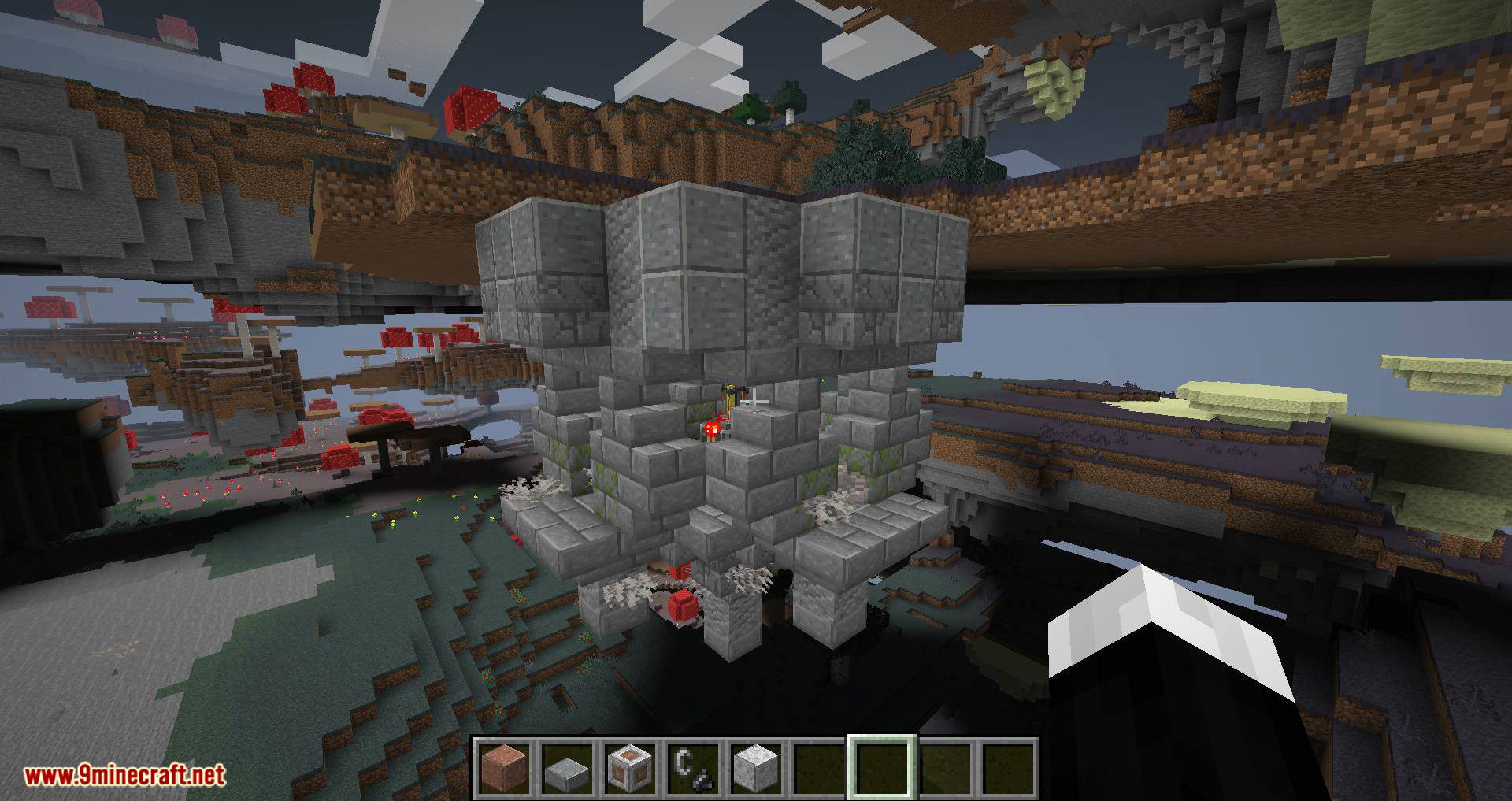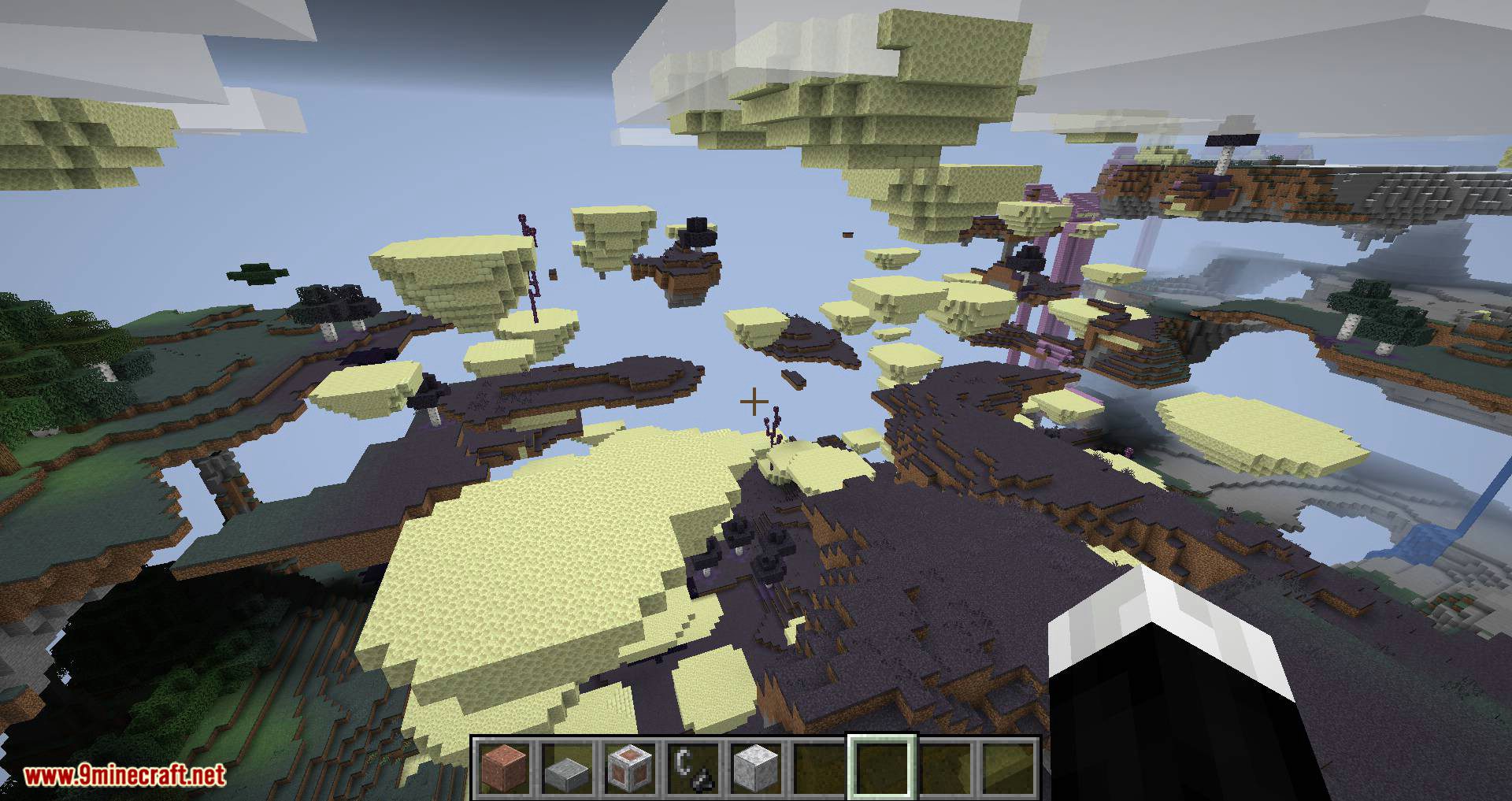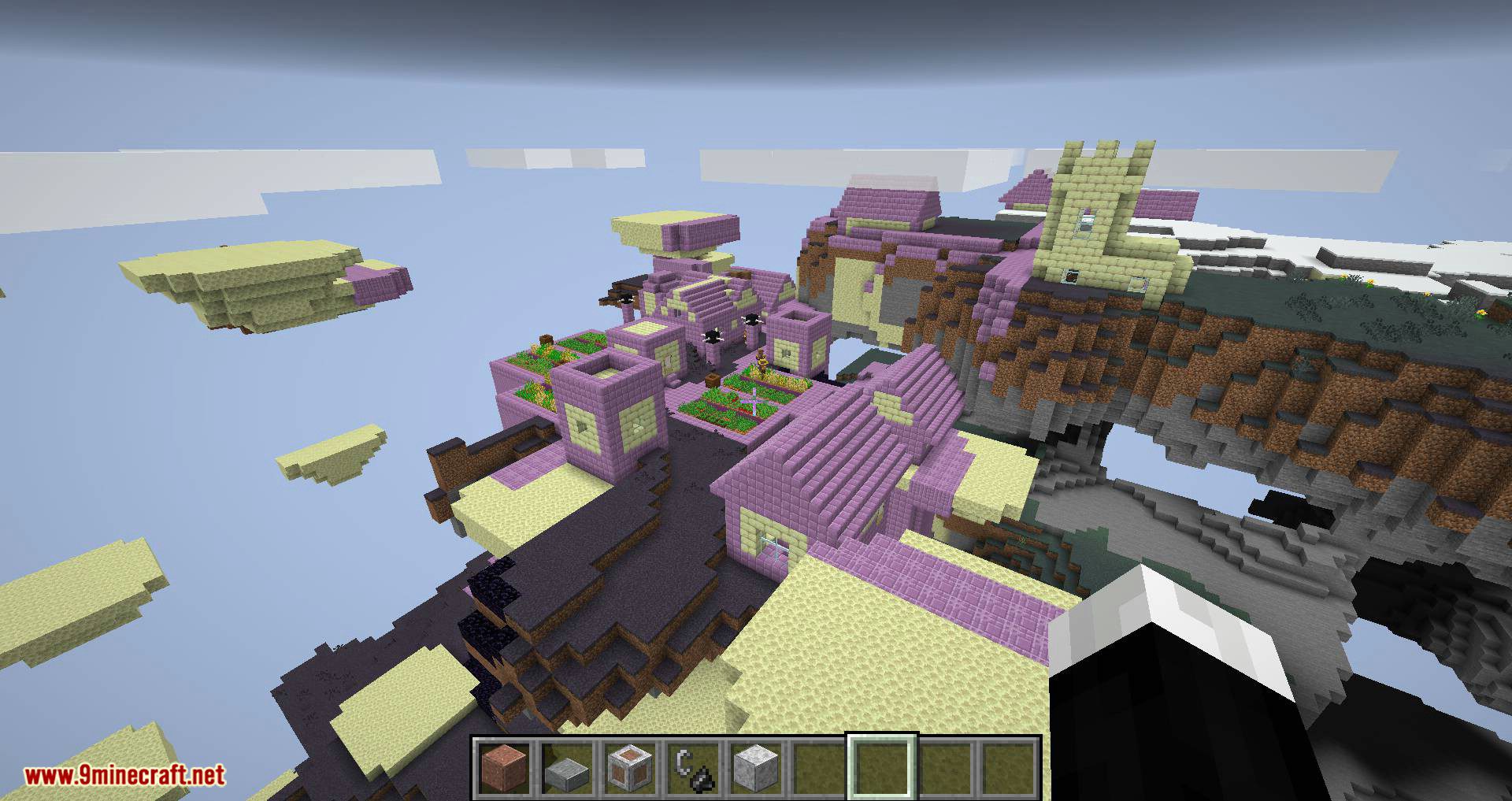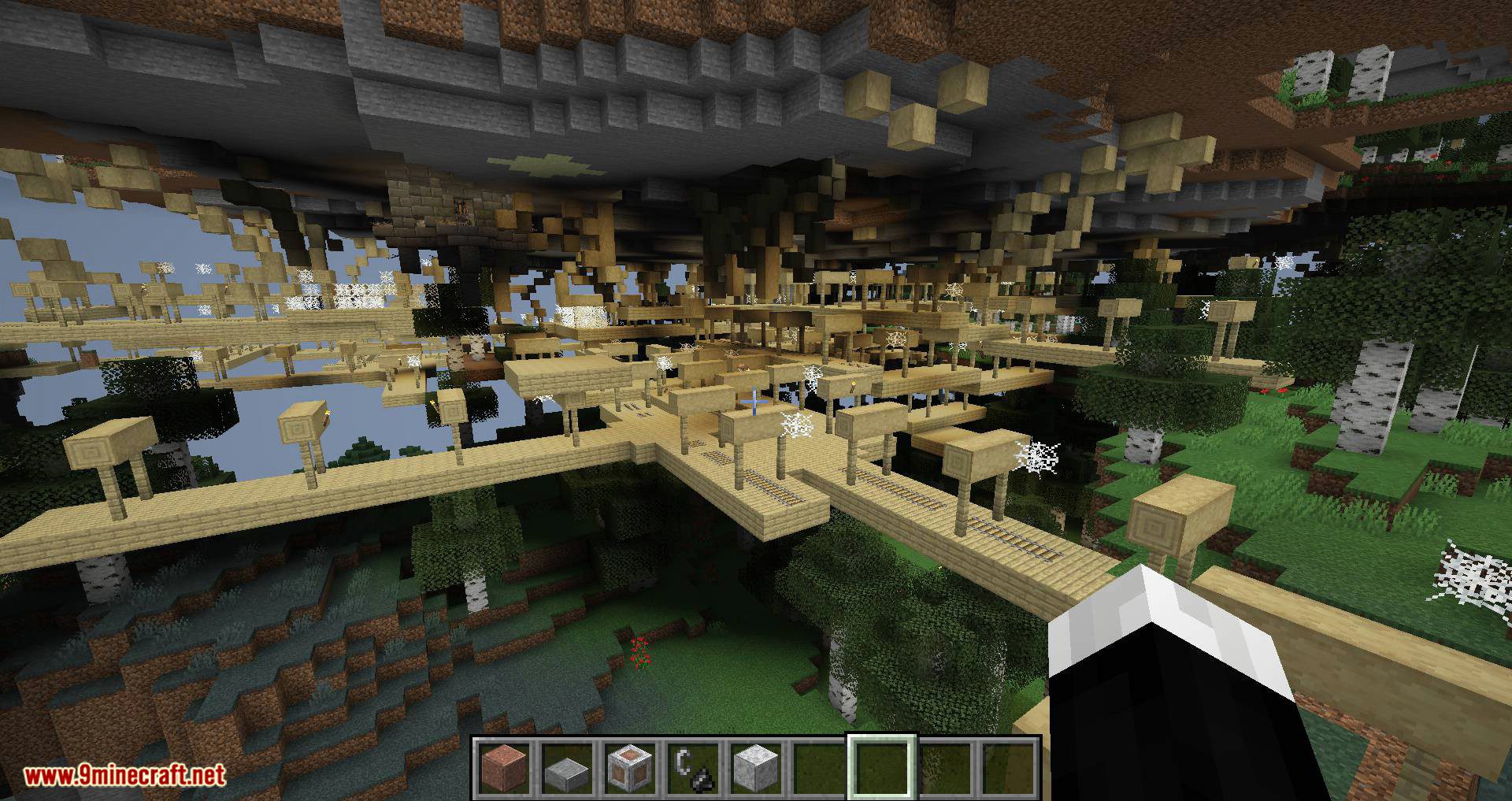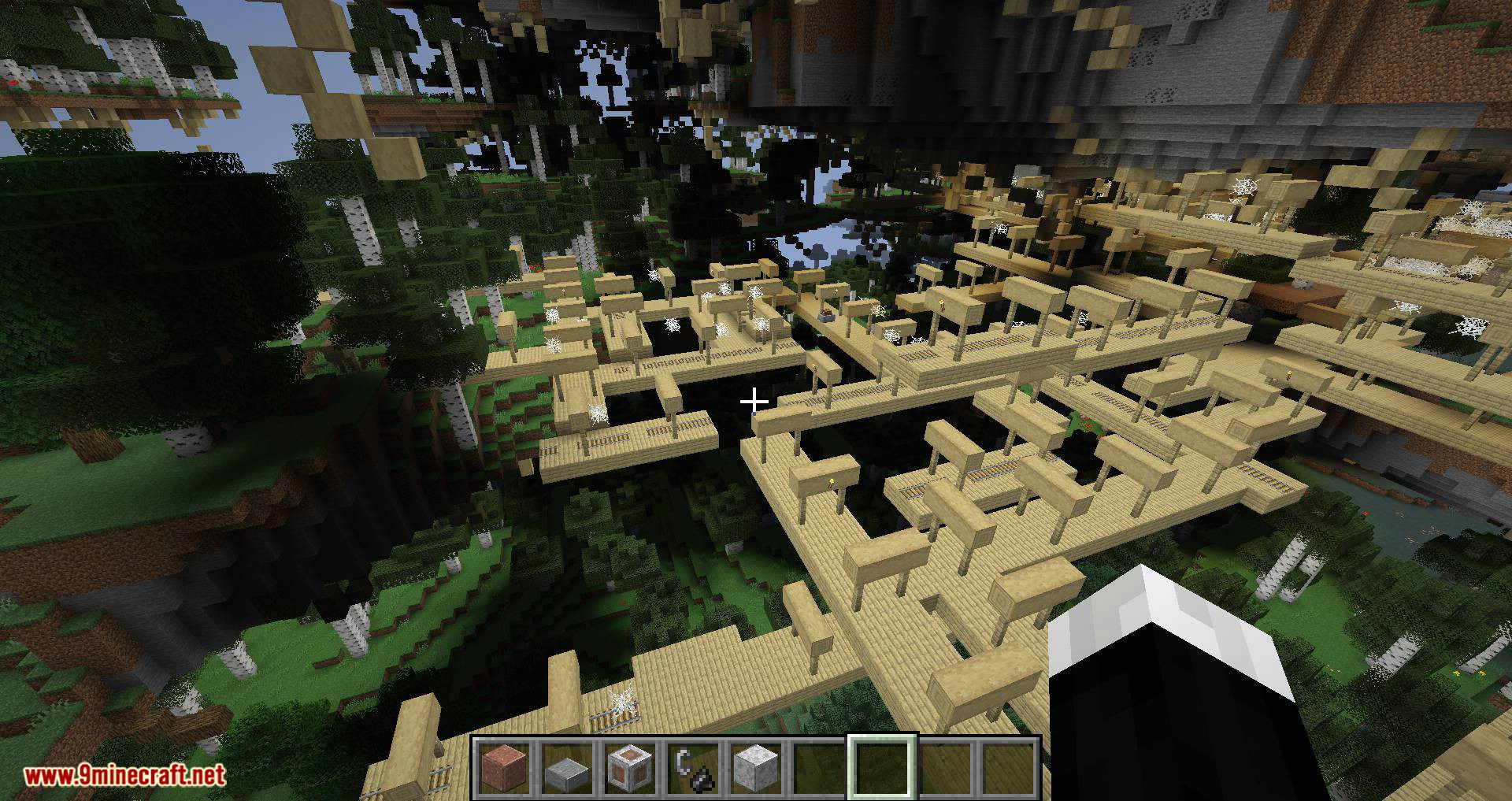 Requires:
Minecraft Forge
How to install:
Make sure you have already installed Minecraft Forge.
Locate the minecraft application folder.

On windows open Run from the start menu, type %appdata% and click Run.
On mac open finder, hold down ALT and click Go then Library in the top menu bar. Open the folder Application Support and look for Minecraft.

Place the mod you have just downloaded (.jar file) into the Mods folder.
Don't miss out today's latest Minecraft Mods
Ultra Amplified Dimension Mod 1.17.1, 1.16.5 Download Links:
For Minecraft 1.12.2
For Minecraft 1.14.4
For Minecraft 1.15.2
For Minecraft 1.16.5
Forge version: Download from Server 1 – Download from Server 2

Fabric version: Download from Server 1 – Download from Server 2
For Minecraft 1.17.1
Fabric version: Download from Server 1 – Download from Server 2
Tags: