AFK Console Client – A Free User-Friendly and Feature-Rich
AFK Console Client is light-weight and made for any and all Minecraft players. With a sleek interface and fast Discord support anyone should be able to use it.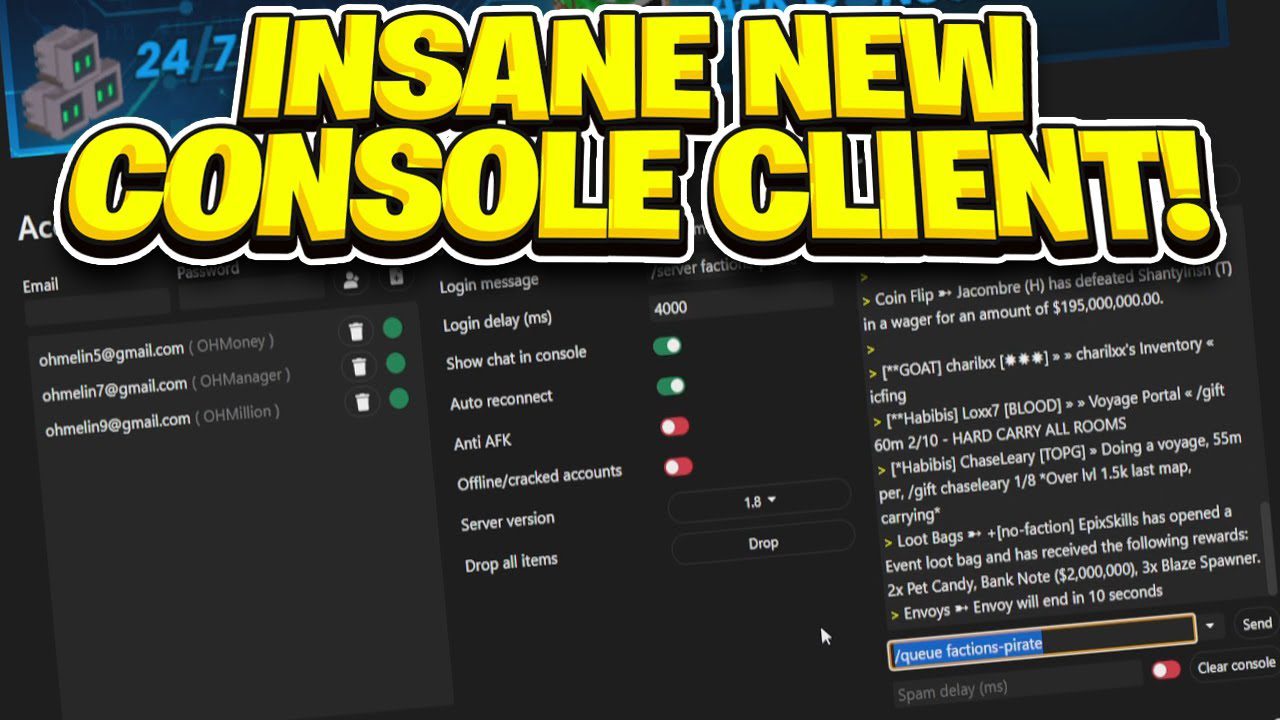 This is great console client, easily beats paid & free alternatives and gets updated very frequently! Would recommend anyone who needs to afk some farms or any other afk related things. Performance is really good, can hold 500+ alts without any issues.
The best out there. Been using this client for a while now and it never fails. Very simple to setup and use, everything you need can be managed within the client itself. It's a must if you AFK on servers, and best of all it's completely FREE!
Features:
Add accounts (Microsoft and 2FA)
Add unlimited accounts
Proxies supported
Quickly see account status
Custom messages/commands on login
Custom messages/commands on world change
Custom login delay
Auto reconnect
Toggle in-game chat
Toggle auto reconnect
Toggle sneak
Toggle anti AFK
Toggle between online and offline/cracked accounts
Choose server version
Drop all items
Send chat messages from all or a specific account
See previous messages
Chat spam with custom delay
Clear console
Clear account list
Screenshots: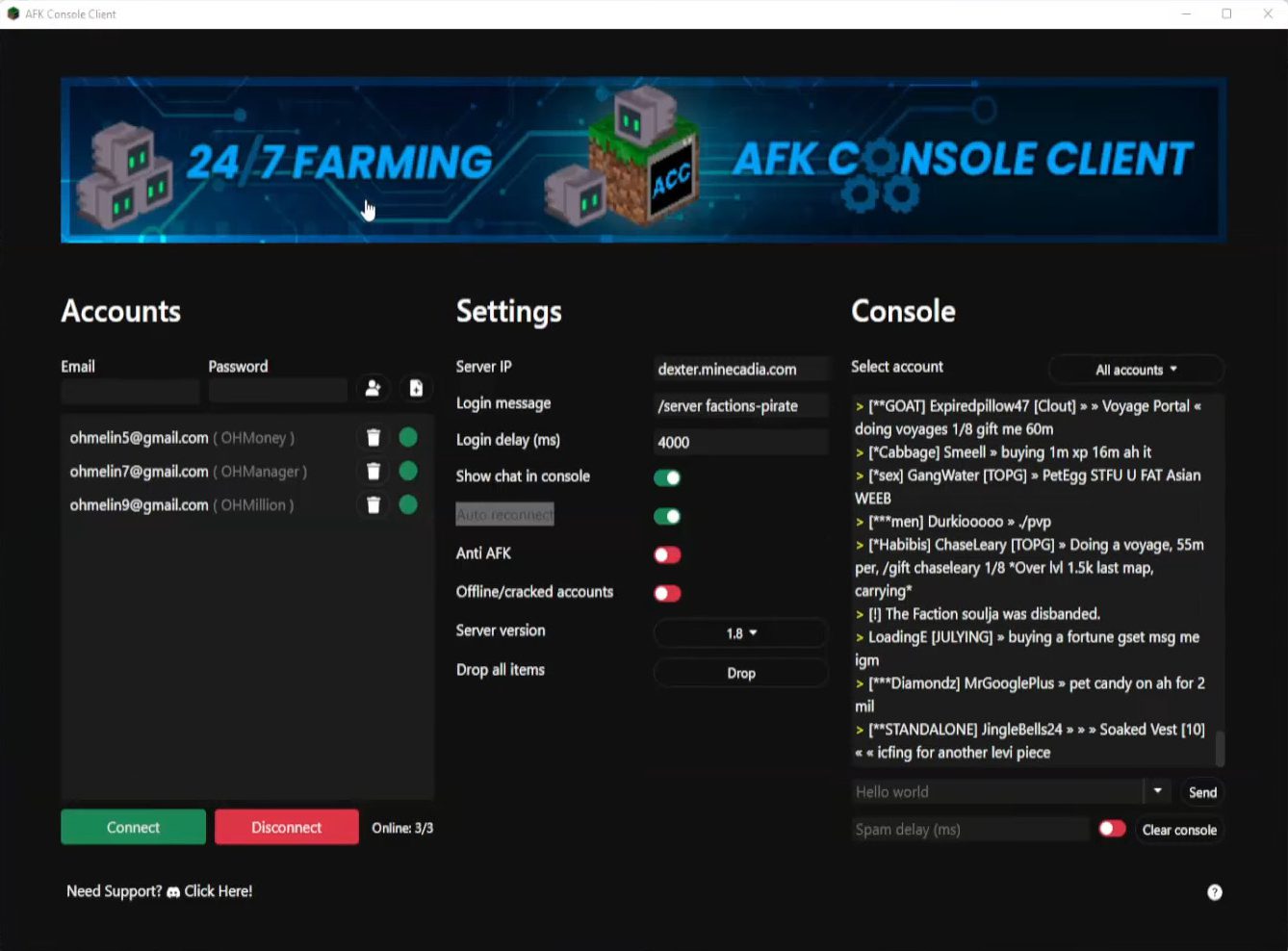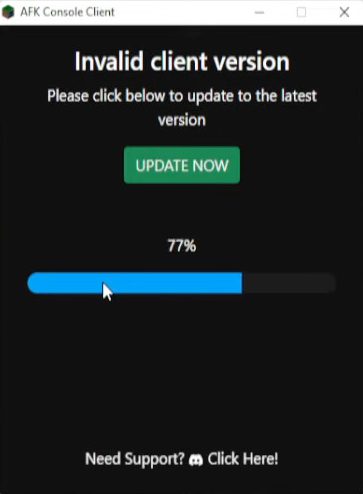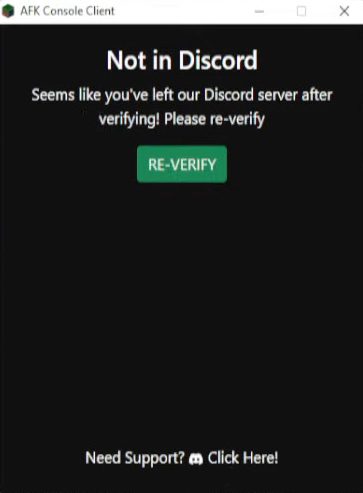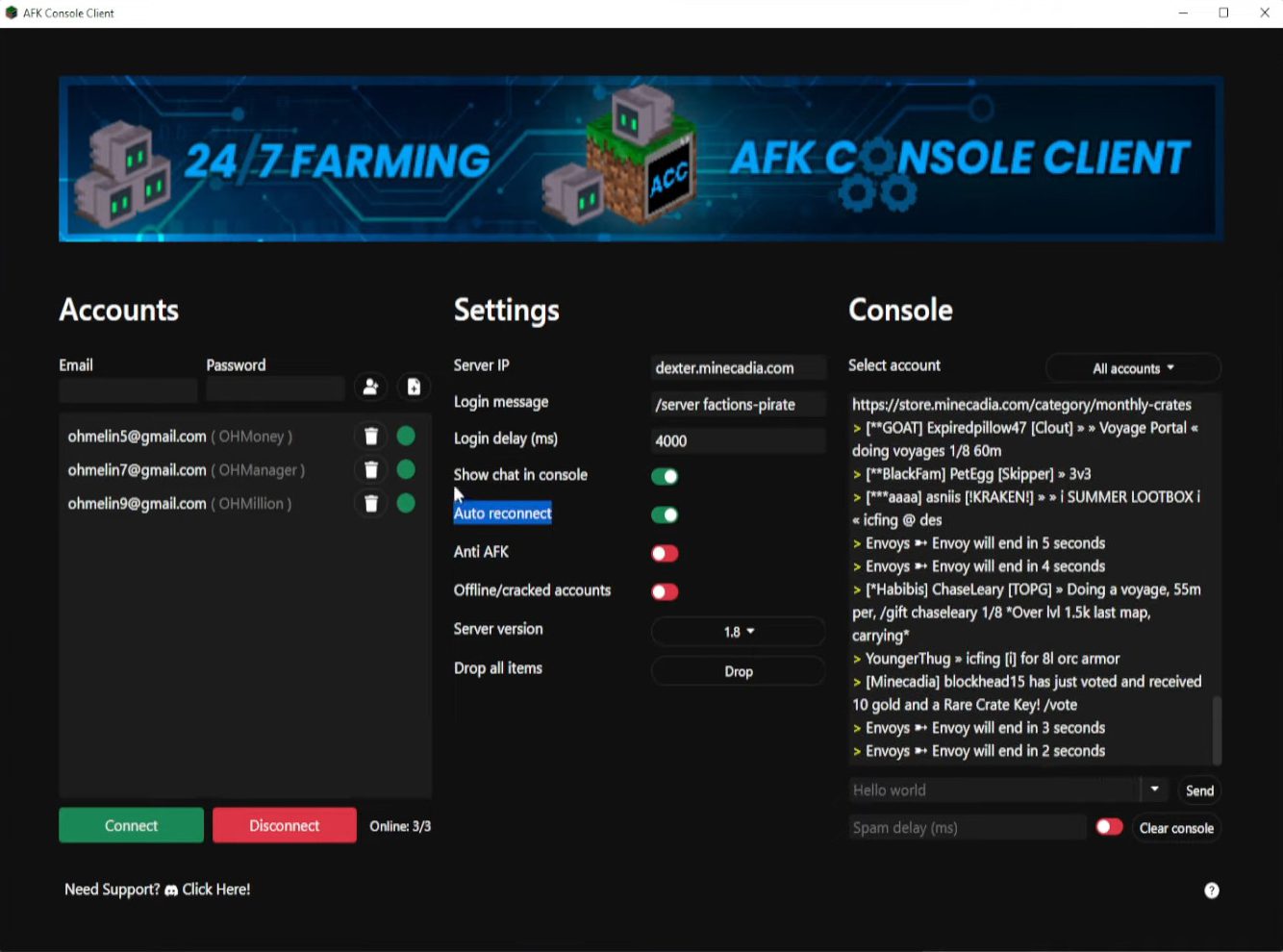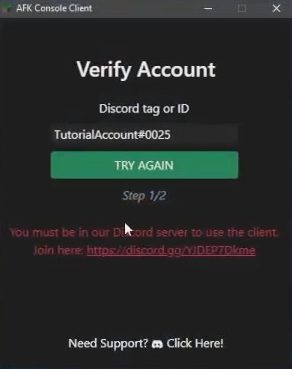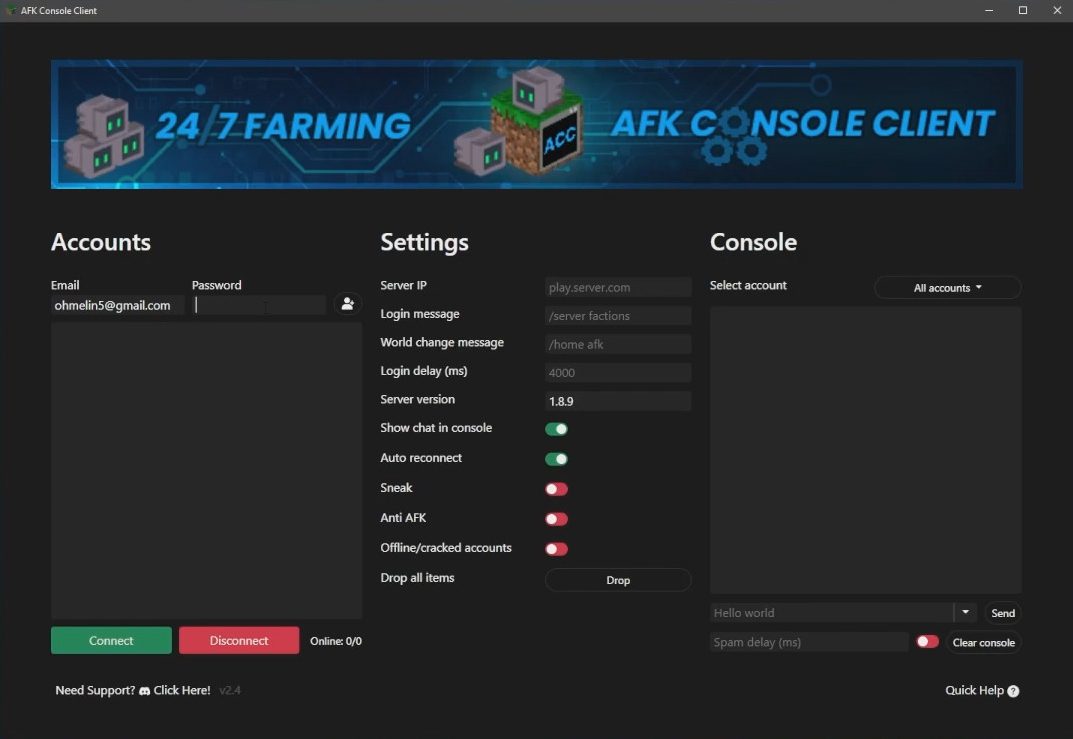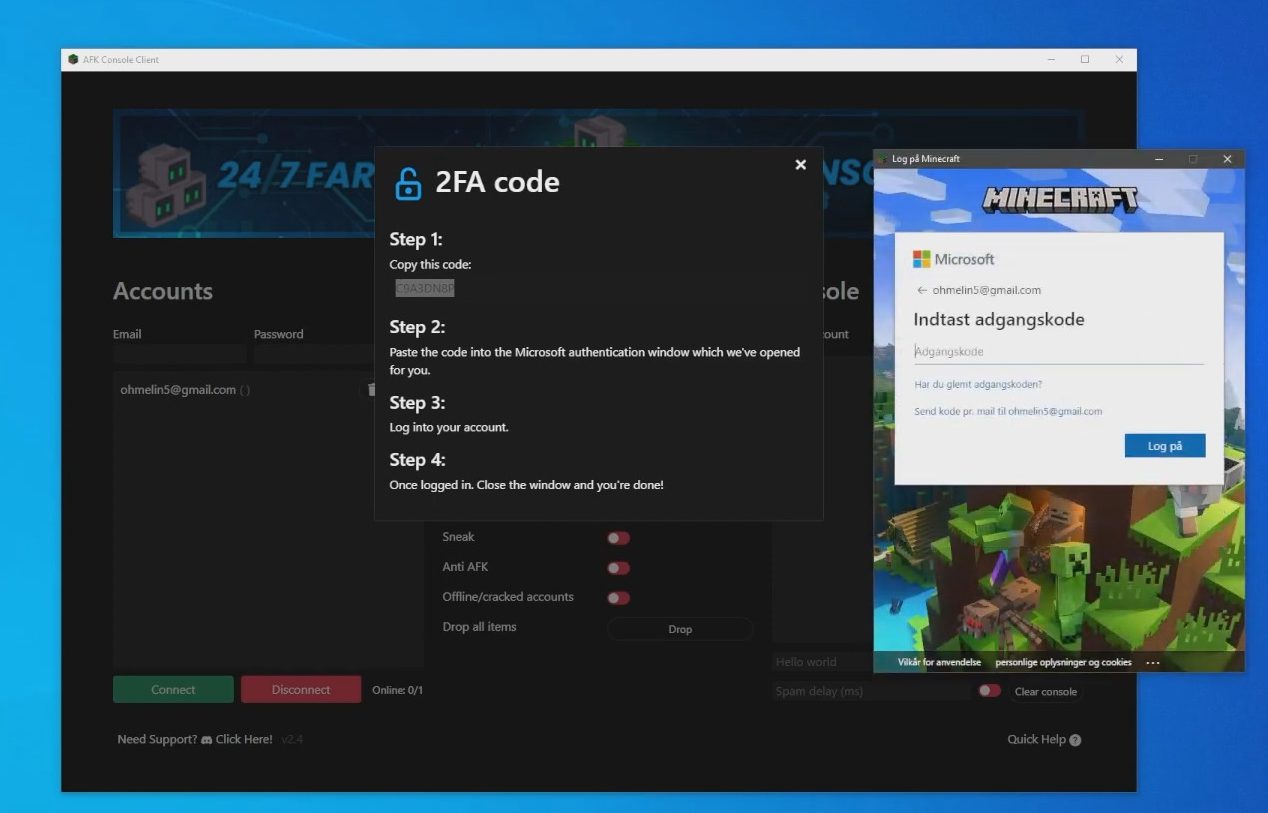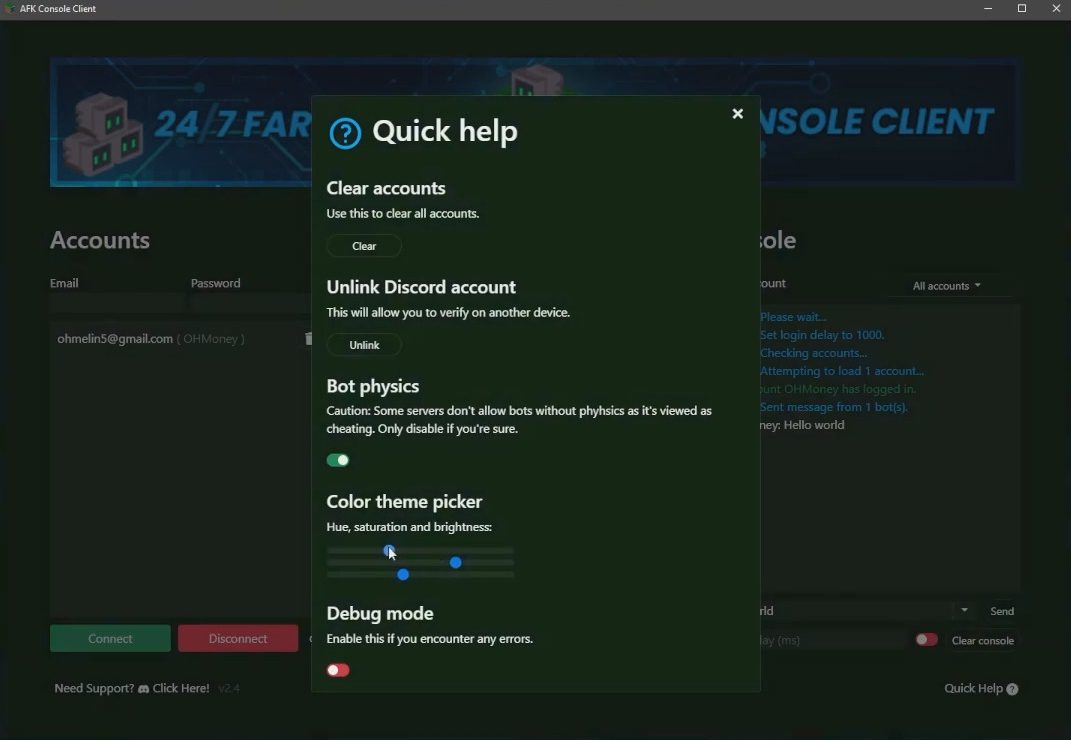 AFK Console Client Download Links
Installer version (Exe file): Download from Server 1 – Download from Server 2
Tags: