Festive Nightmare Hunt Map 1.17.1 for Minecraft
445
views ❘
October 15, 2021
Festive Nightmare Hunt Map 1.17.1 is a finding map designed by Potassiumola. The festive season is coming and Halloween and Christmas are definitely not exceptions! The two holidays are coming together as one in this map, what a dream come true! Once again, you get the chance to join a scavenger hunt in such stunning scenery to find everything you need in barrels around the map. Download this map from the links below and try to be the first one to find them all!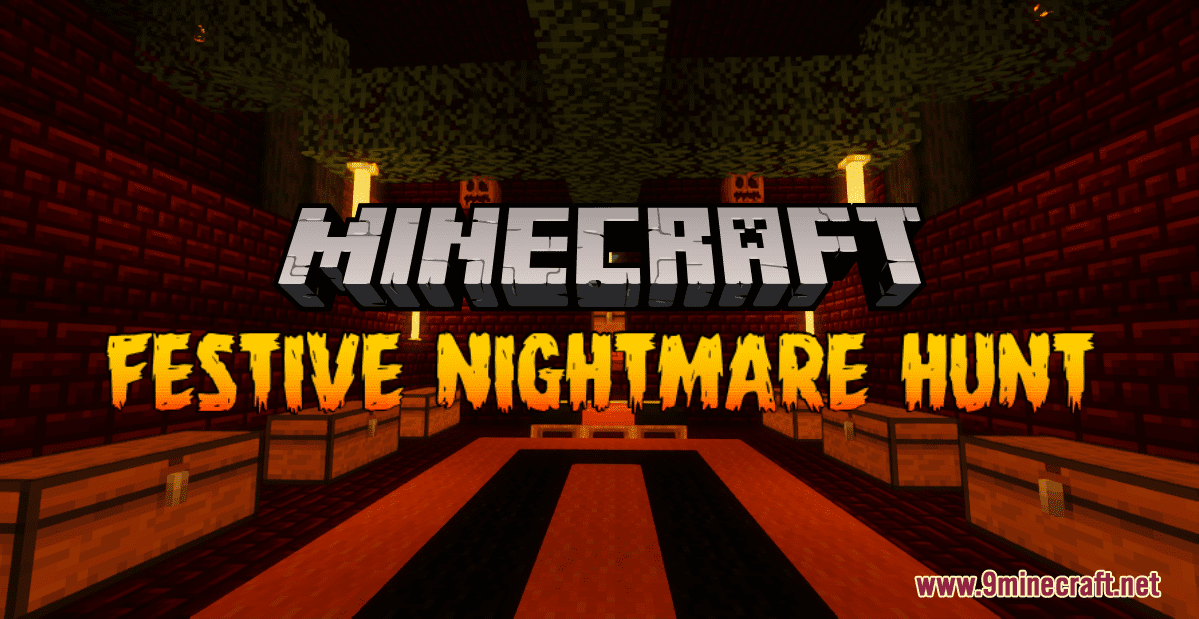 Screenshots: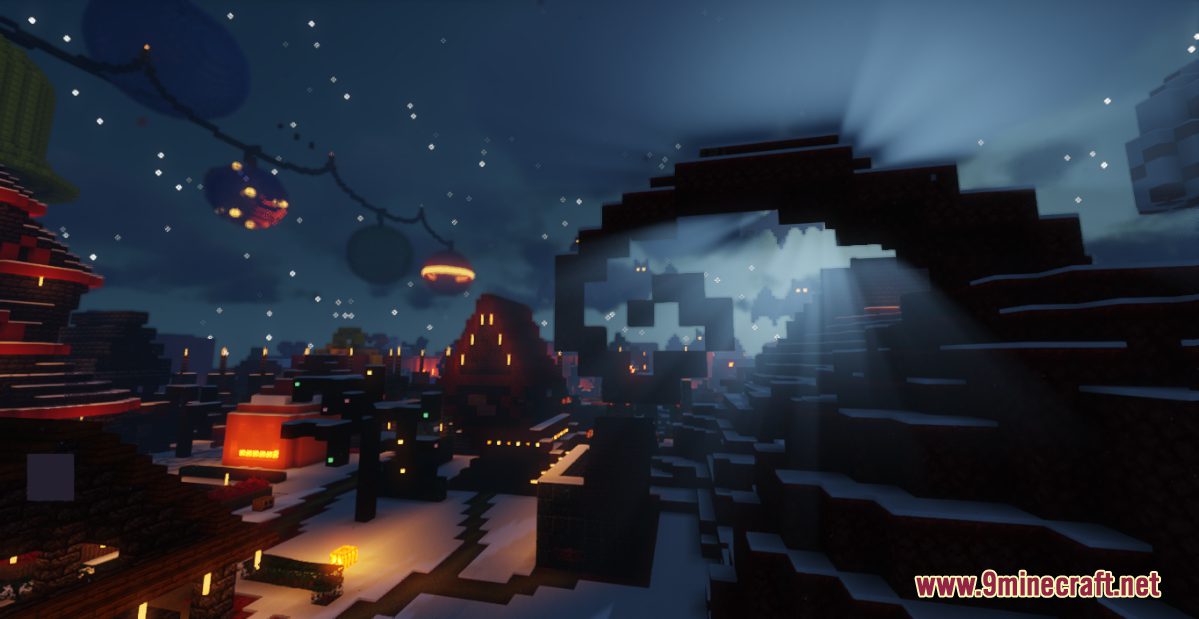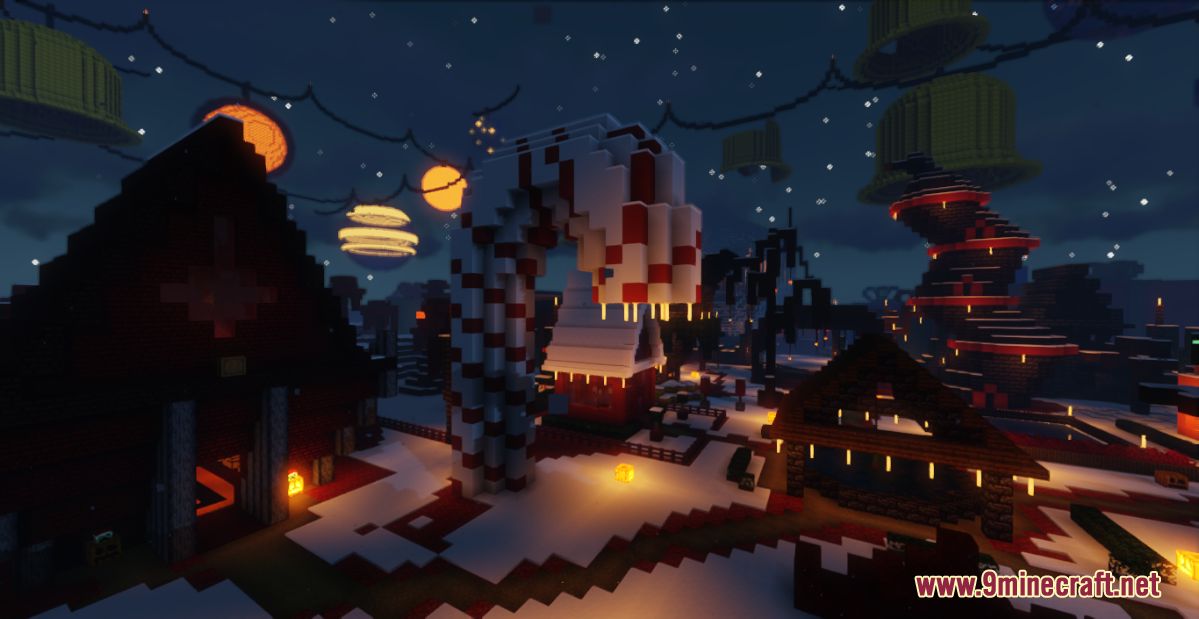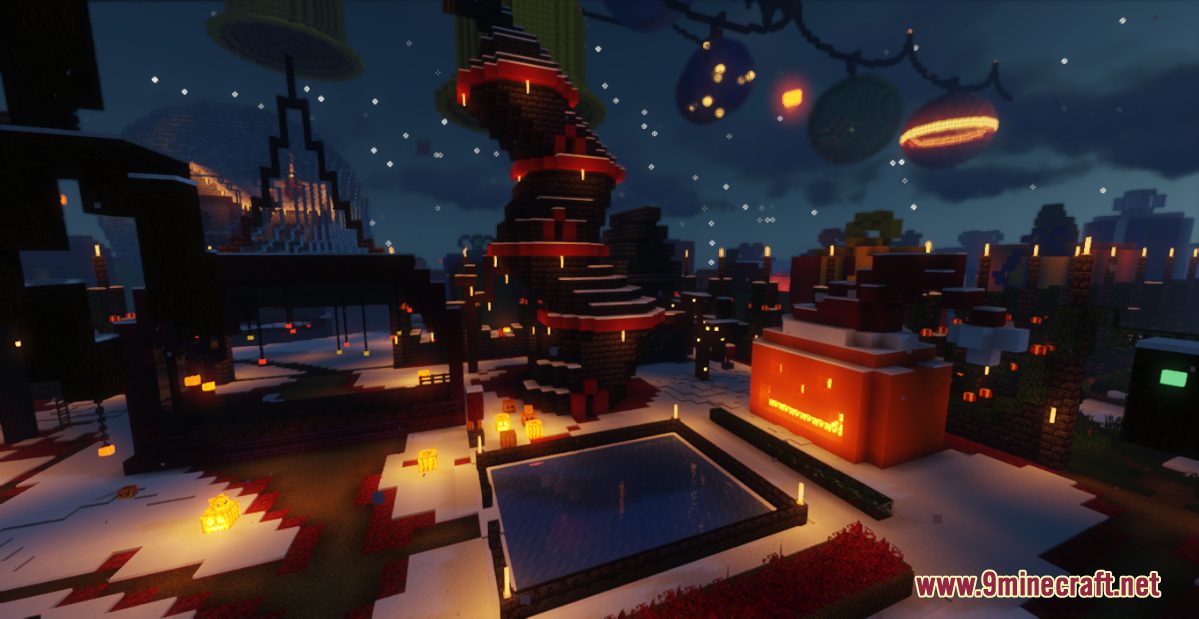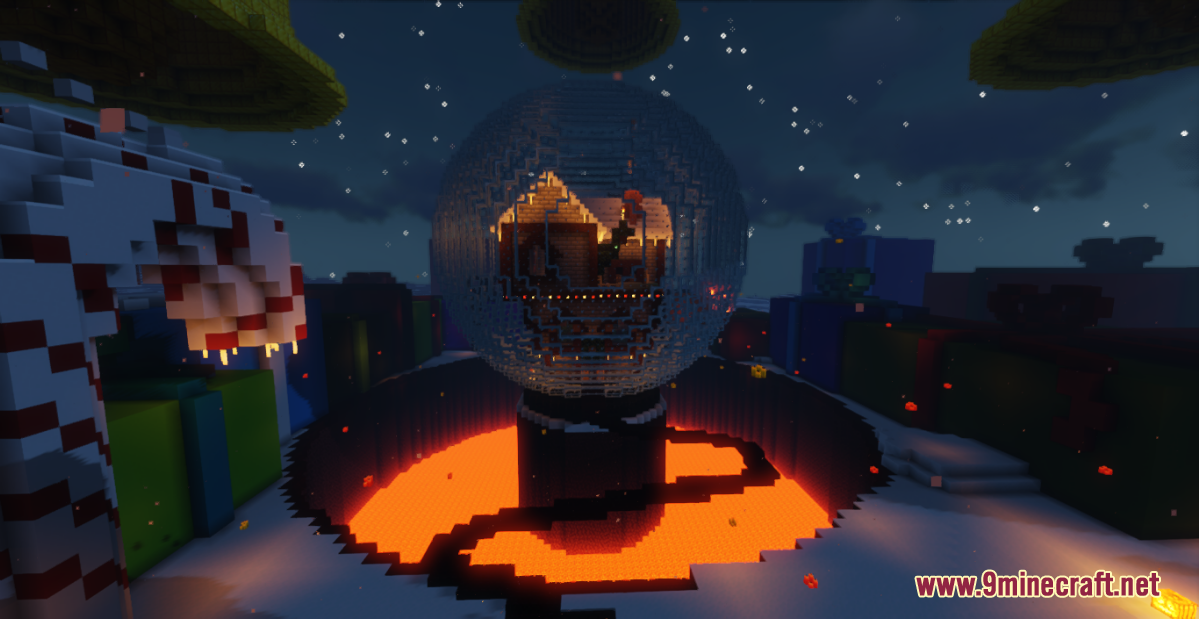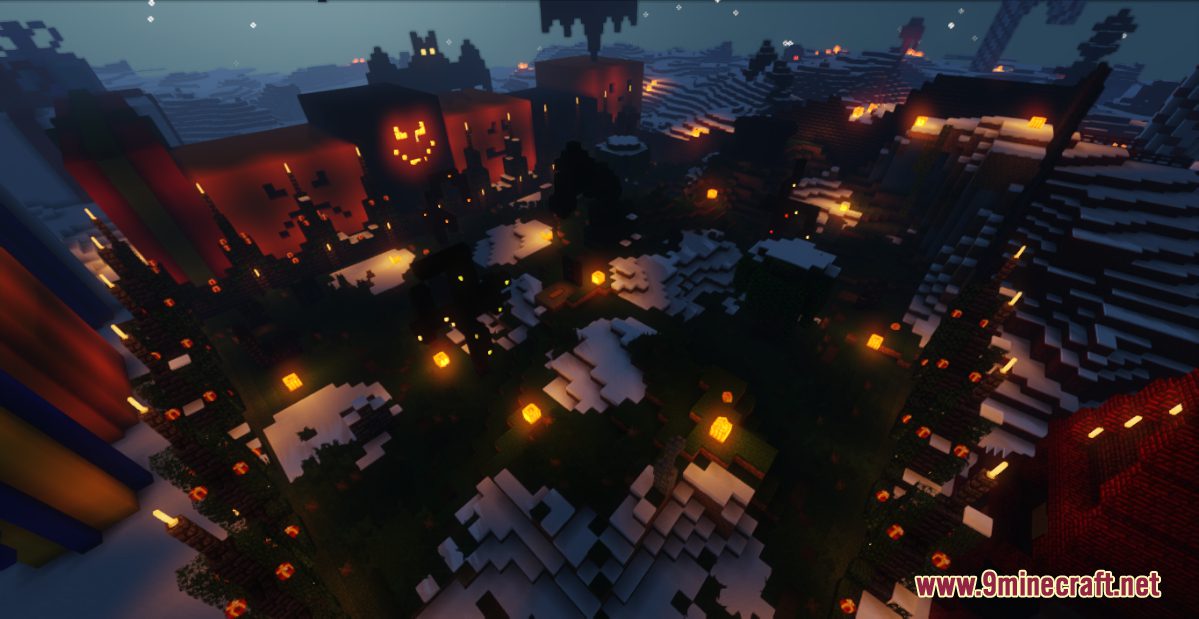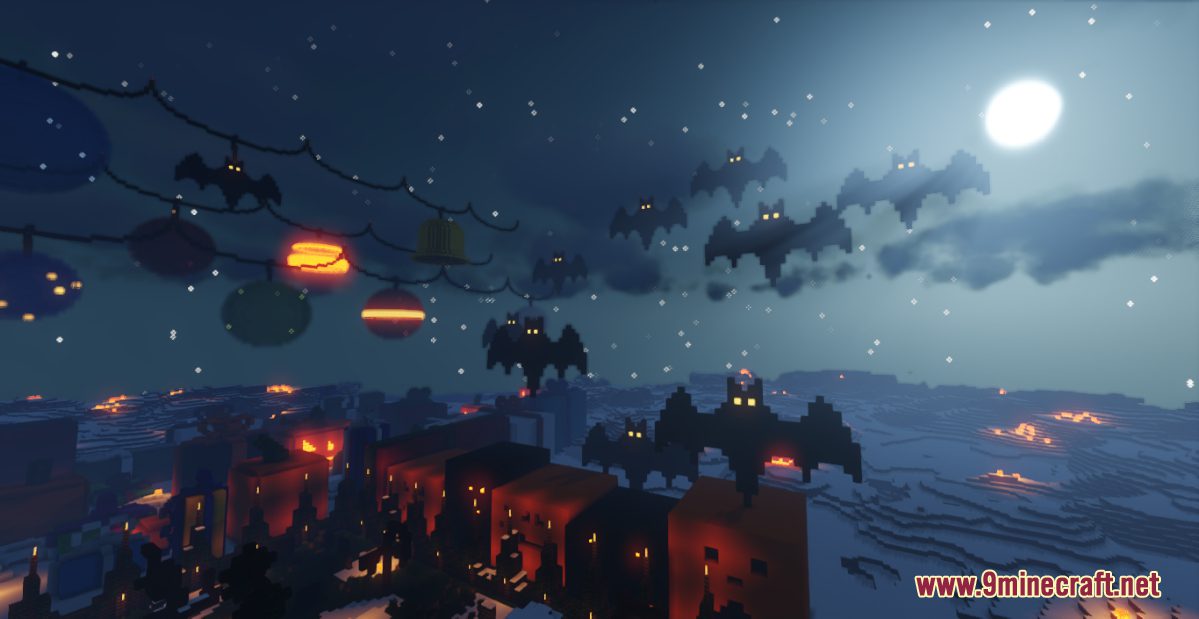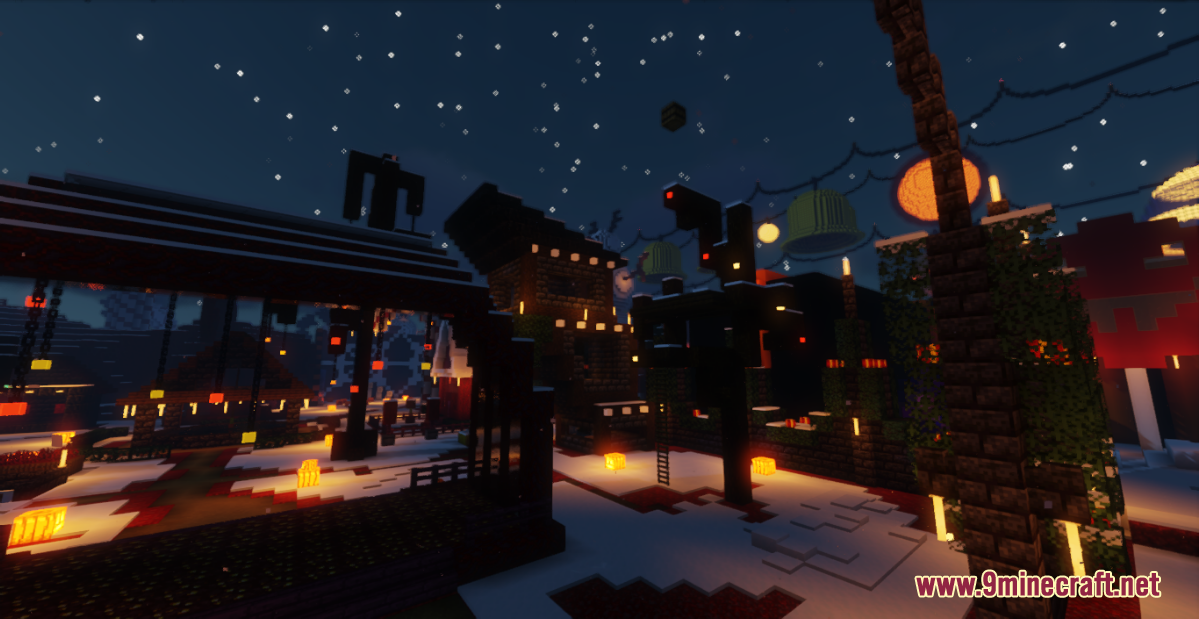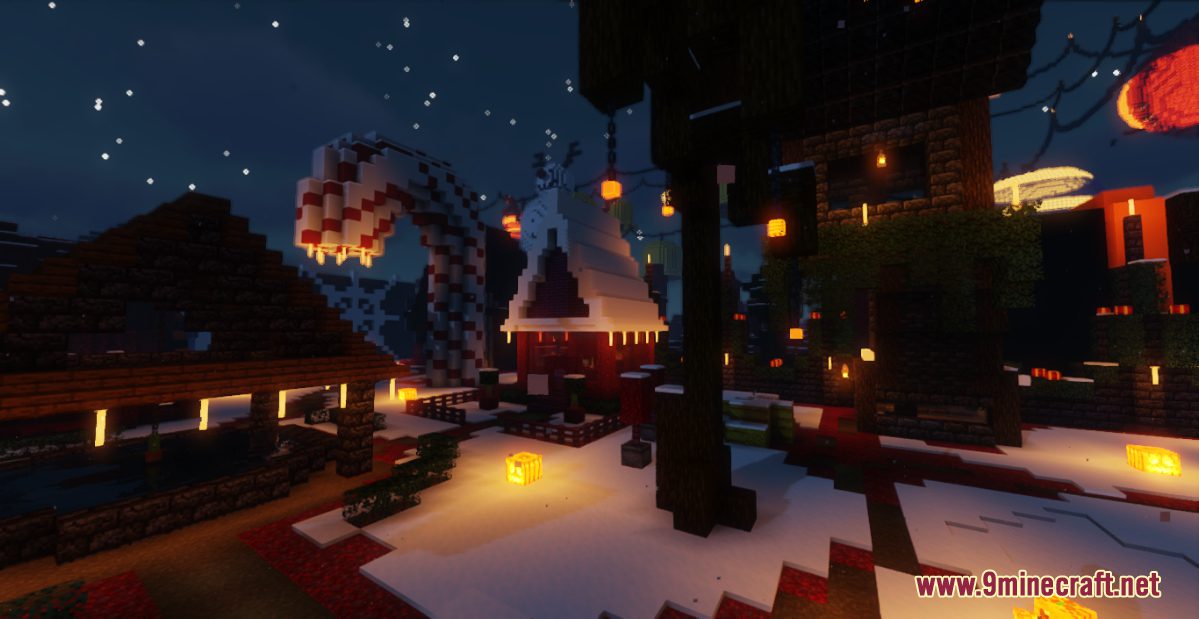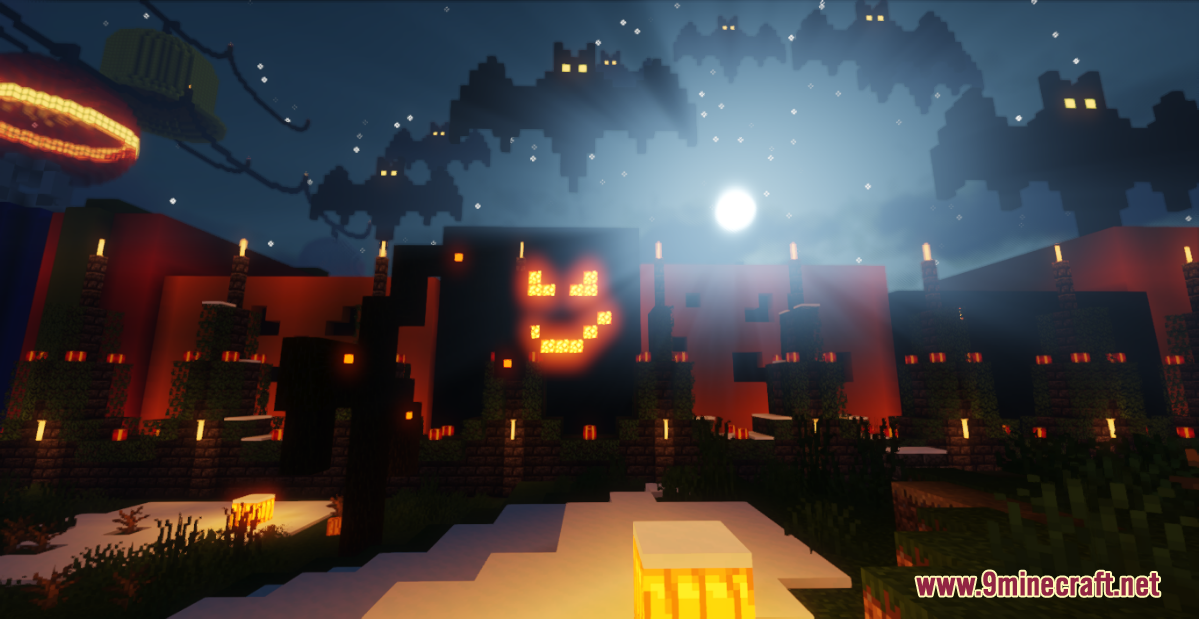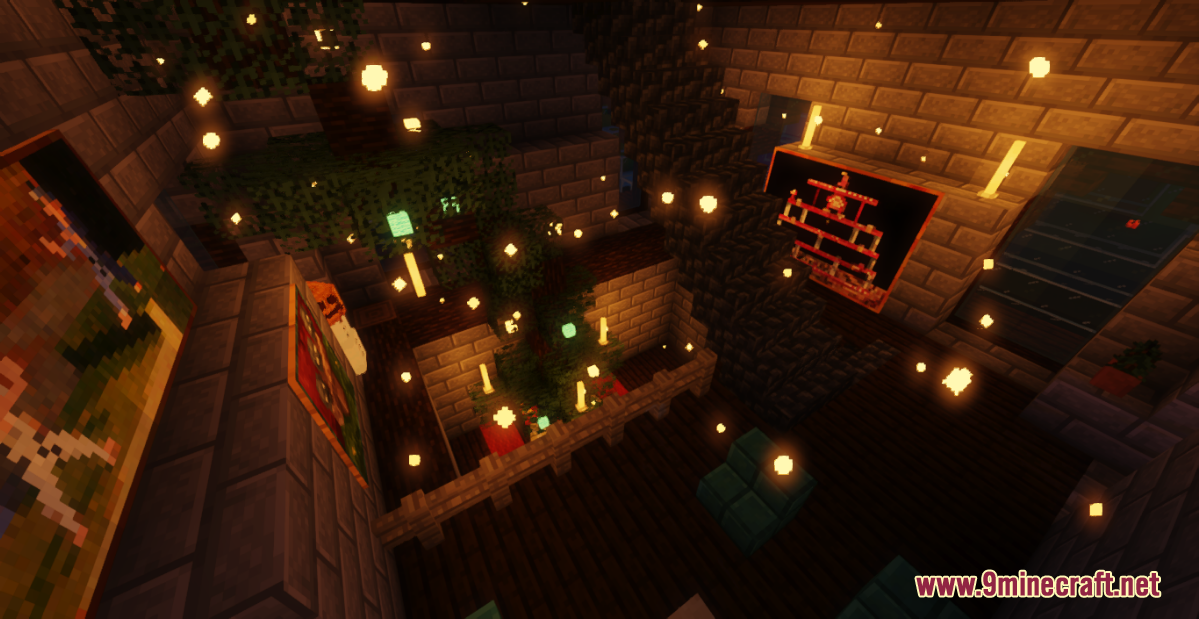 How to play:
Be the first player to collect 54 assigned items to win the game.
You can only take 1 of every item from the barrel.
Don't take any items from item frames, books from lecterns or mess with entities.
Control yourself, only take what you need to make sure everyone else has a chance to get things.
Here is the list of items that you need to find:
1. Carved Pumpkin
2. Bell
3. End Rod
4. Pumpkin Pie
5. Warped Wart Block
6. Crimson Nylium
7. Leather Boots
8. Coarse Dirt
9. Lava Bucket
10. Spider Eye
11. Flower Pot
12. Green Carpet
13. Orange Concrete
14. Vines
15. Cracked Nether Bricks
16. Slimeball
17. Barrier
18. Glass
19. Lily of the Valley
20. Totem of Undying
21. Carrot
22. Cobweb
23. Jack o'Lantern
24. Blue Concrete
25. Bone
26. Oxidized Cut Copper Stairs
27. Red Concrete
28. Sugar
29. Cracked Deepslate Tiles
30. Cauldron
31. Ice
32. Spruce Sapling
33. Dark Oak Wood
34. Nether Wart Block
35. Stripped Crimson Stem
36. Purple Concrete
37. Brick
38. Polished Blackstone Bricks
39. Mossy Stone Brick Stairs
40. Gunpowder
41. Snowball
42. Red Glazed Terracotta
43. Snow Block
44. Chest
45. Polished Basalt
46. Warped Nylium
47. Black Concrete
48. Lime Concrete
49. Soul Sand
50. Painting
51. Cobbled Deepslate
52. Soul Lantern
53. Rotten Flesh
54. Player Head
How to install:
Please visit the following link for full instructions: How To Download & Install Minecraft Maps
Festive Nightmare Hunt Map 1.17.1 Download Links:
For Minecraft 1.17.1
Tags: