Fps Plus Mod 1.7.10
543,742
views ❘
August 31, 2016
Fps Plus Mod 1.7.10 boosts your FPS by changing math functions to be either faster or less intensive. Originally based on FishTacos Fps++ but now goes further in optimization.
Fps Plus Mod Screenshots:
Before installing this mod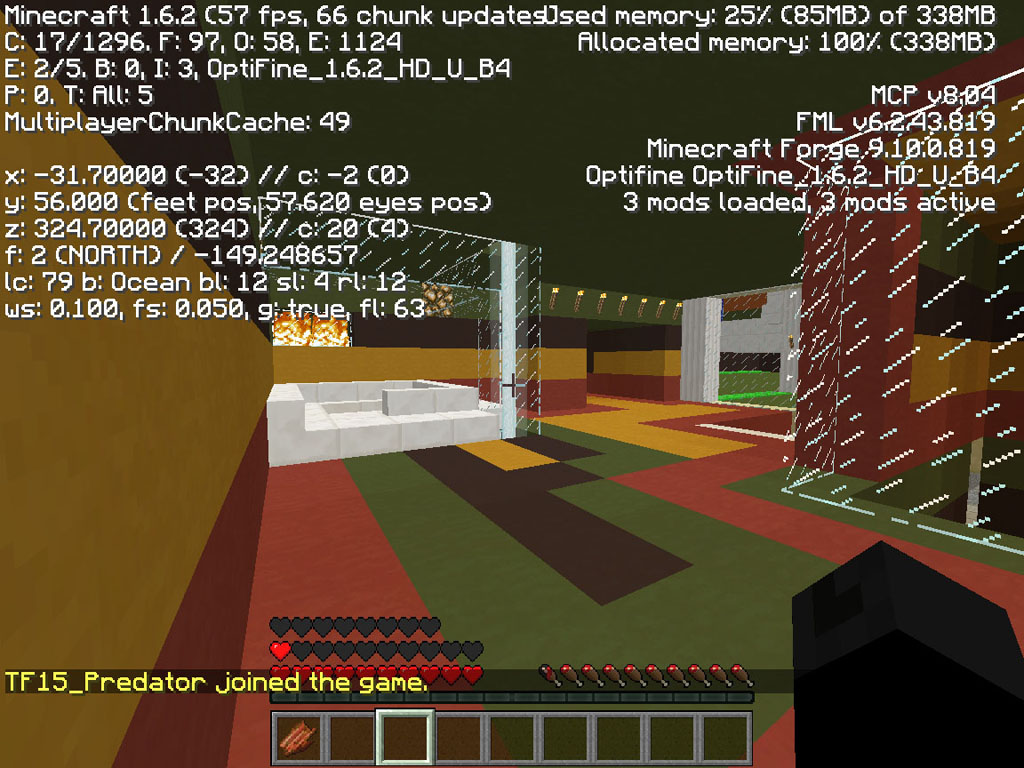 After installing this mod: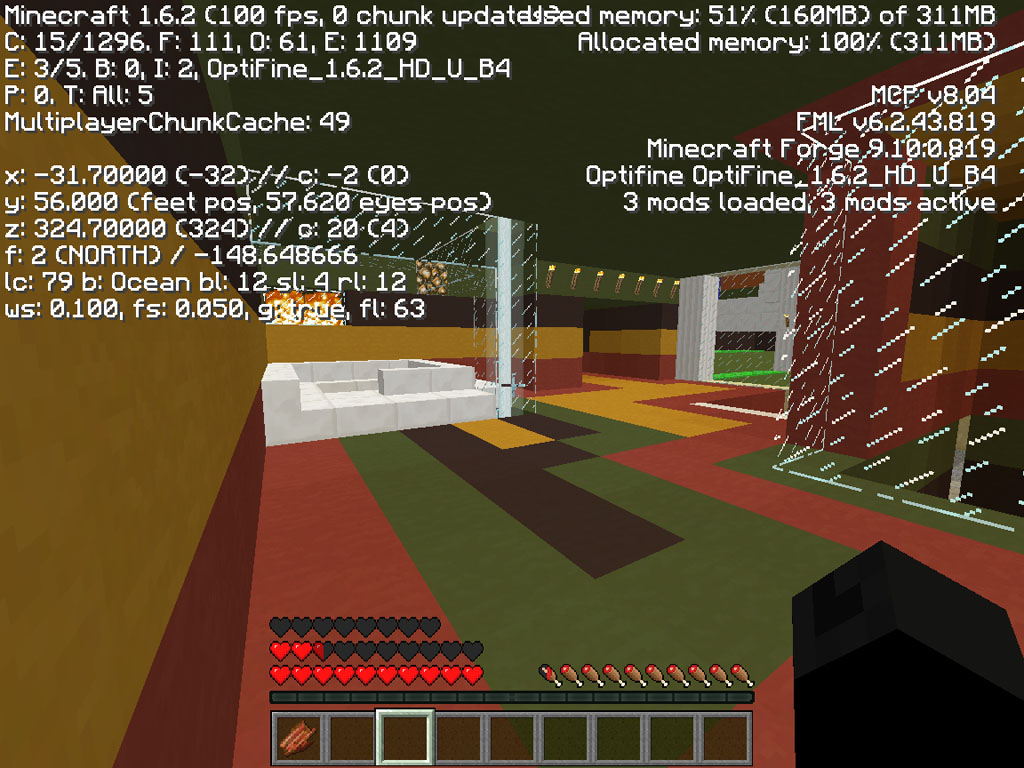 Versions:
FpsPlus: The normal mod. Uses Rivens normal Sin/Cos methods.
FpsPlus+: Contains the version D, and a few fixes that can improve fps in certain scenarios.(Enchanted items lag fix, Reverted to the classic main menu, Enchanted armor lagging when wearing).
FpsPlus version B: Uses Rivens SinHalf/CosHalf methods.
FpsPlus version C: Reworked the MathHelper class again. Seems to be more stable.
FpsPlus version D: Uses Libgdx Sin/Cos methods.
How to install Fps Plus Mod 1.7.10

Download and install Minecraft Forge
Download Fps Plus Mod
Go to \AppData\Roaming\.minecraft\versions then select the folder which forge just installed, You should know
Then open up the .jar in that folder with winzip/7zip and 1st: Delete META-INF 2nd: Open up the version of FpsPlus you downloaded with winzip/7zip and drag it into the .jar
Then add these Start up parameters "-Dfml.ignoreInvalidMinecraftCertificates=true -Dfml.ignorePatchDiscrepancies=true"
Done
Fps Plus Mod 1.7.10 Download Links
Other Versions:
For Minecraft 1.5.2
For Minecraft 1.6.2
https://dl.9minecraft.net/index.php?act=dl&id=1376857541
For Minecraft 1.6.4
For Minecraft 1.7.10
Tags: