Nuclear Tech Mod 1.8.9, 1.7.10 (Uranium Enrichment)
173,141
views ❘
May 30, 2017
Nuclear Tech Mod 1.8.9, 1.7.10 adds several advanced bombs and explosives. Many of the bombs require being filled will explosive material via GUI. The mod also adds several new ores and components to create the new explosives. The mod also has its own energy unit, HE (Hbm's Energy Unit, initially abbreviated as HEU), which is compatible with most featured machines and the HE/RF converter.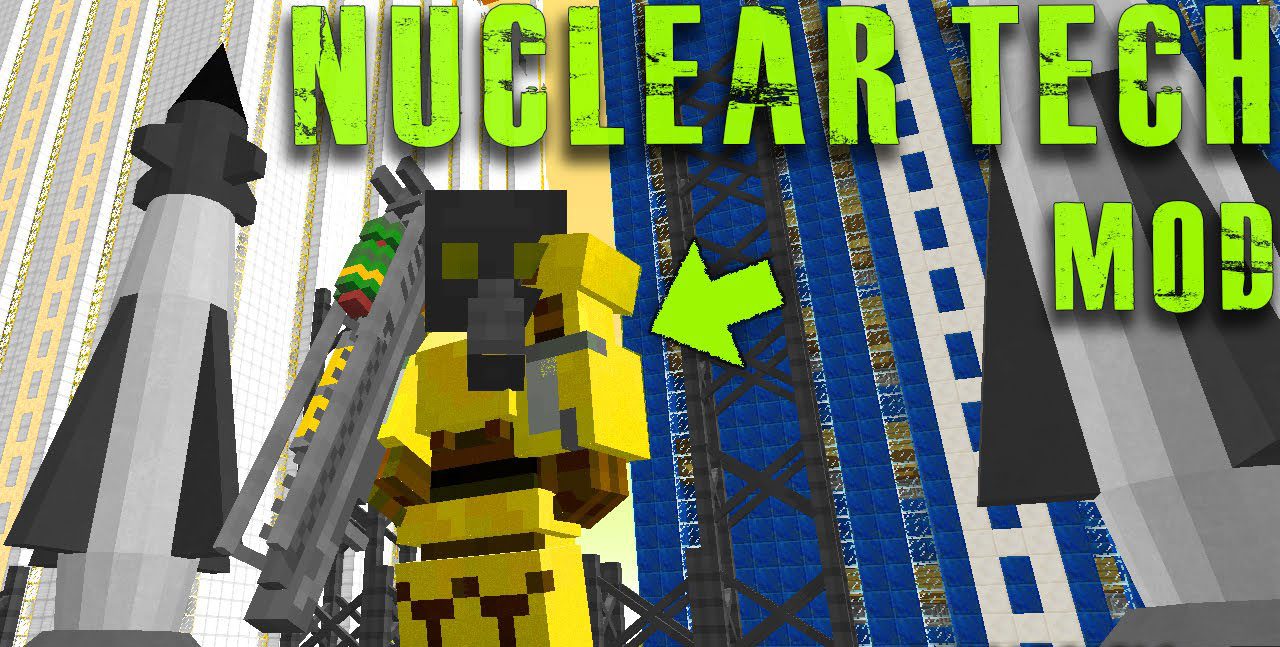 This mod basically uses the concept of a technic mod and combines it with explosives! You can craft different bombs, mine ten new ores and use new machines to create advanced materials! The main bombs all use a GUI controlled explosion system, which requires you to fill the bomb shells with explosive materials, trigger mechanisms and even radioactive parts! All explosives are survival ready, everything is craftable.
Features: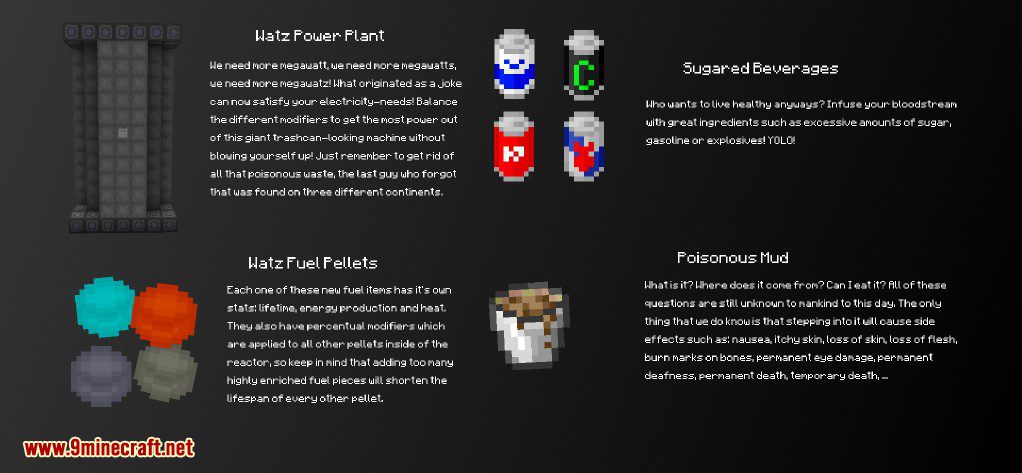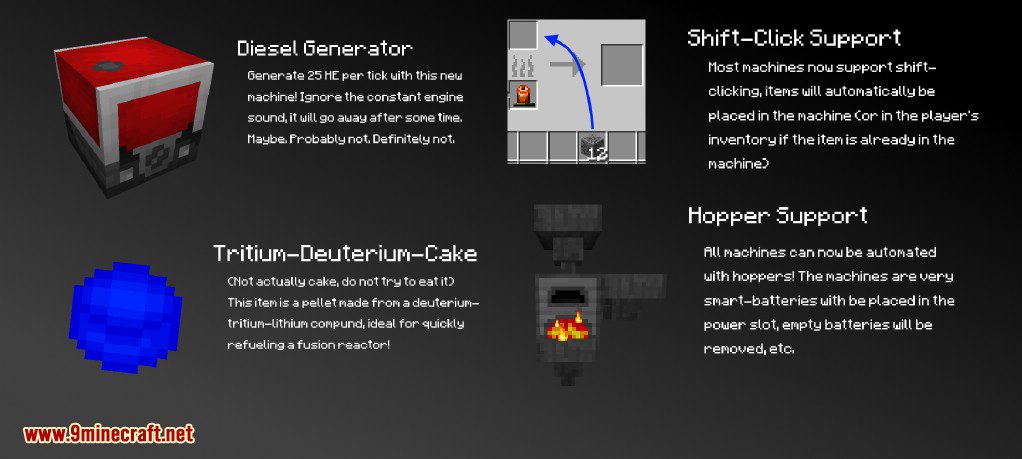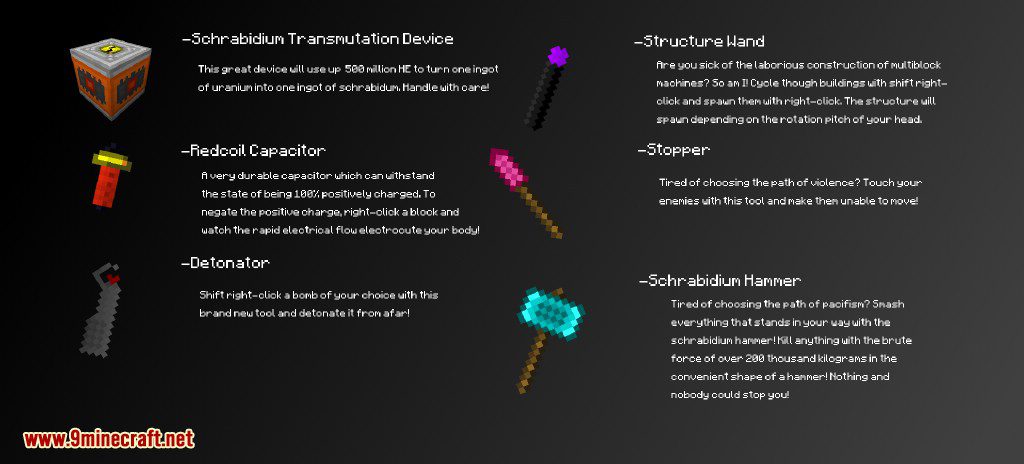 Bombs
Nukes: From left to right: The Gadget, Little Boy, Fat Man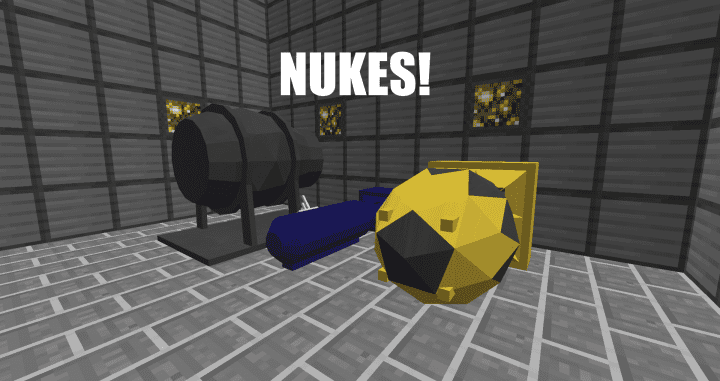 Hydrogen Bombs: From left to right: Ivy Mike, Tsar Bomba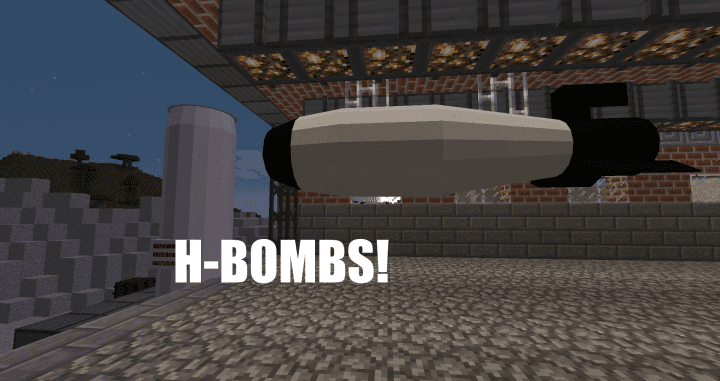 Schrabidium Bombs: From left to right: F.L.E.I.J.A., The Prototype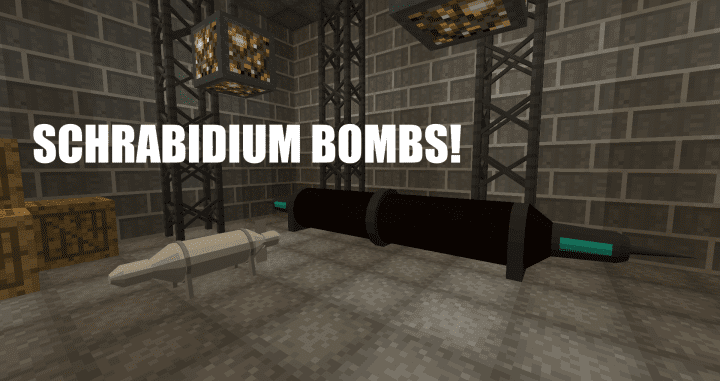 Missiles: Missiles come in various types and tiers, missile shown here is the MIRV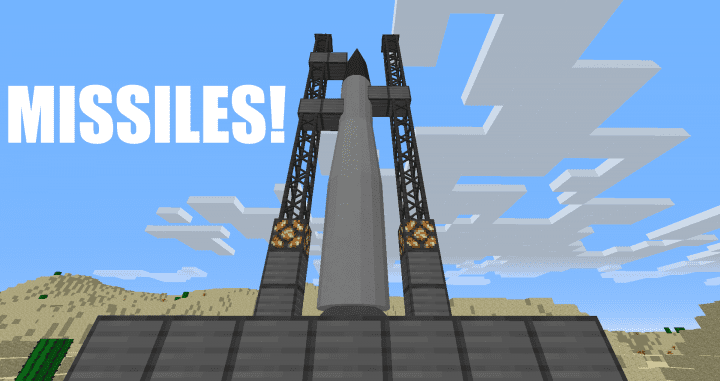 Flame War in a Box:
Upper row from left to right: MPB, Endothermic Bomb, explosive barrel
Lower row from left to right: Flame War in a Box, Levitation Bomb, Exothermic Bomb, det cord, radioactive barrel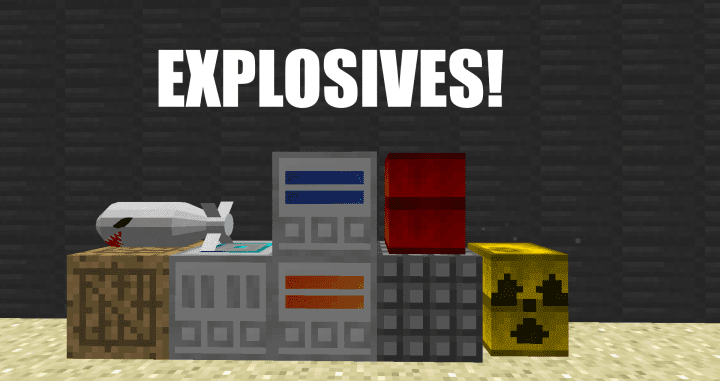 Machines
Alloy Furnace: Smelts and combines items, used to create things like steel, Minecraft Grade Copper and neutron reflectors.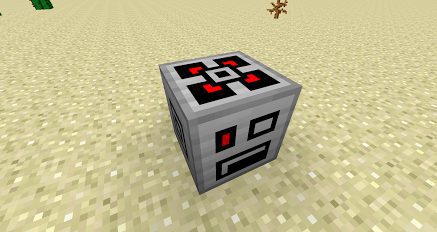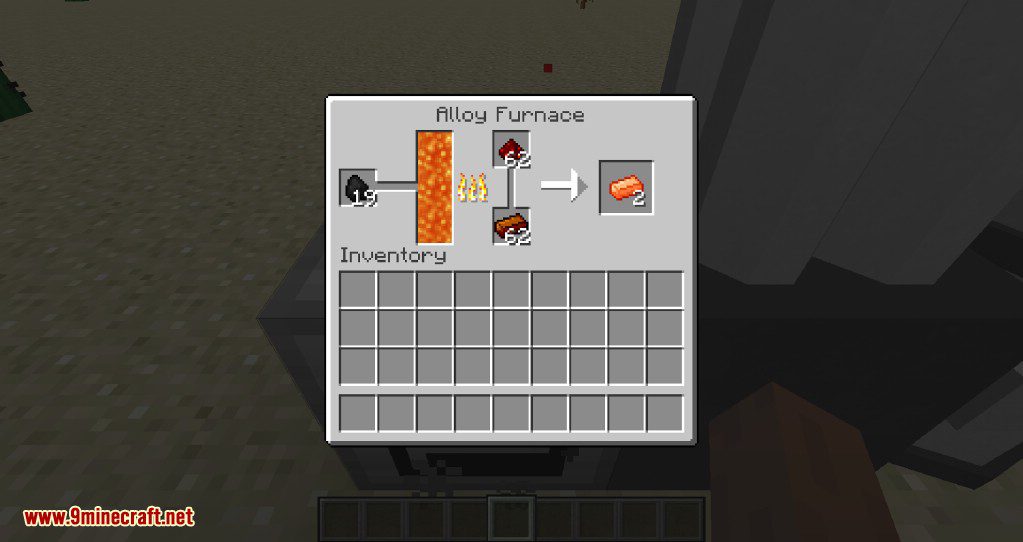 Gas Centrifuge: Used to seperate the isotopes of uranium and plutonium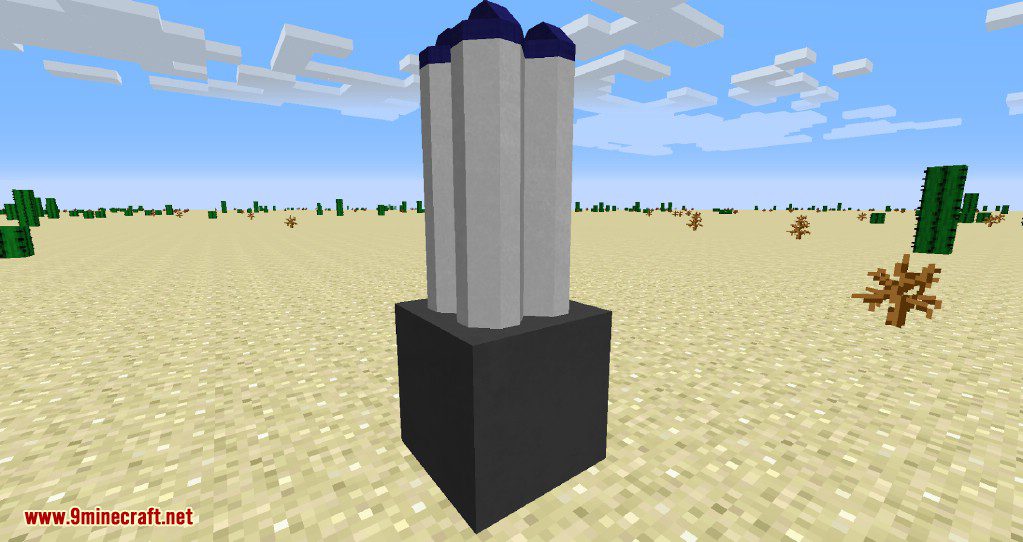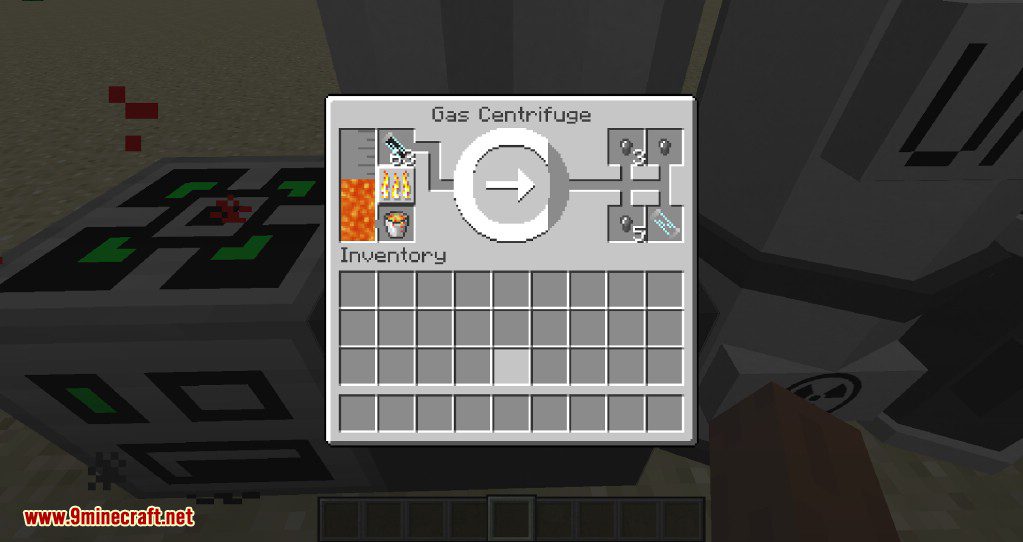 Hexafluorite Tanks: Used to contain gasses like uranium hexafluorite and plutonium hexafluorite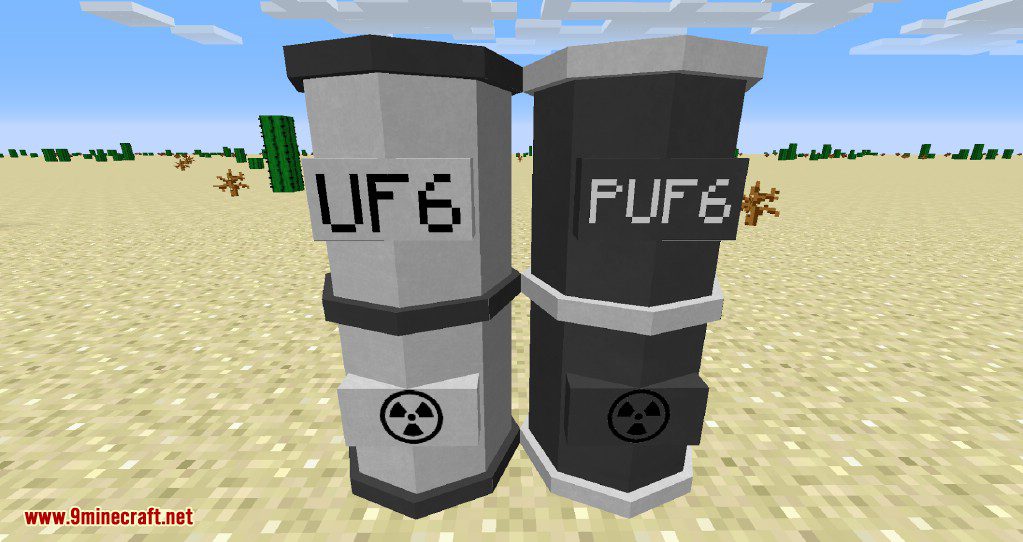 Breeding Reactor: Converts radioactive materials into other elements. Used to turn uranium into plutonium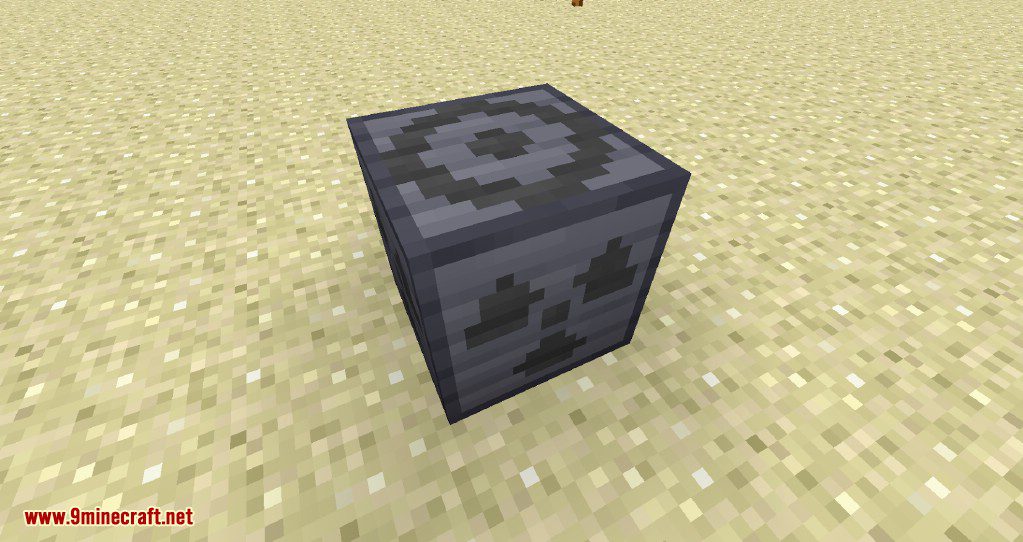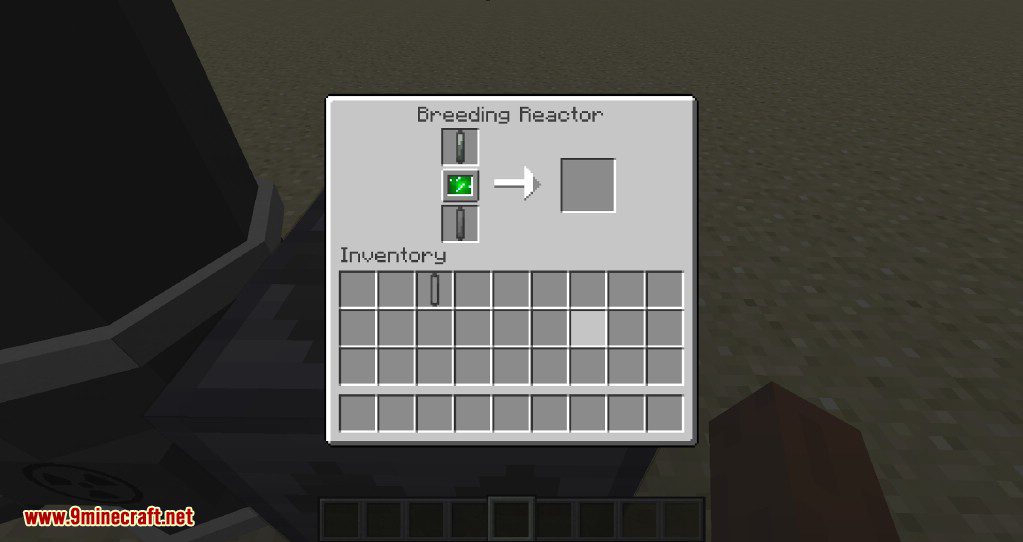 Other Blocks and Items
Ores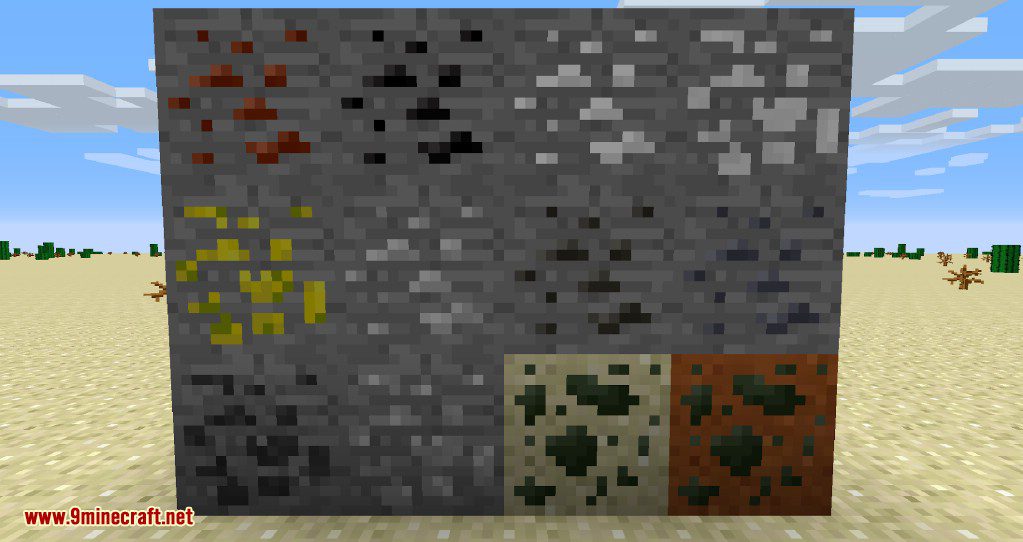 Crafting Materials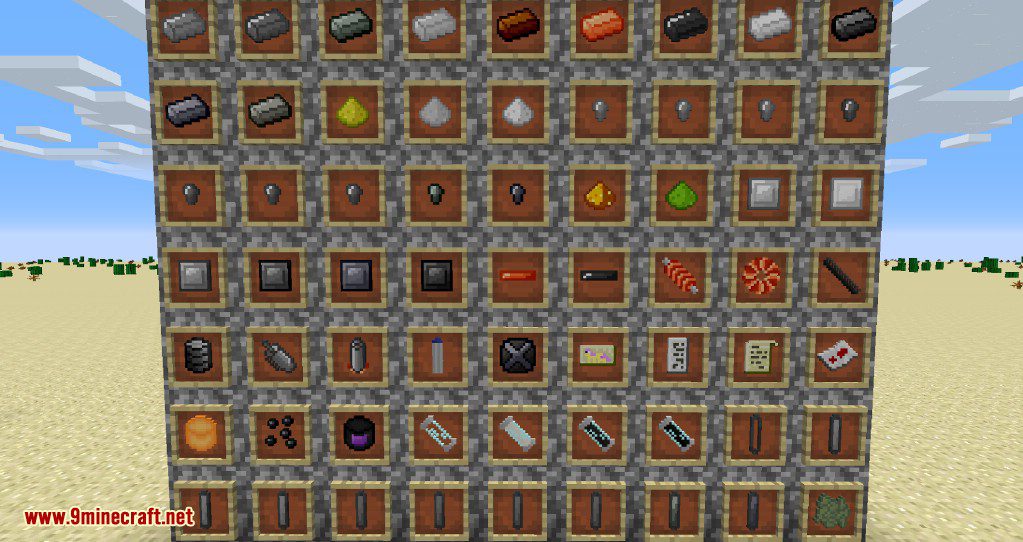 Bomb Proof Blocks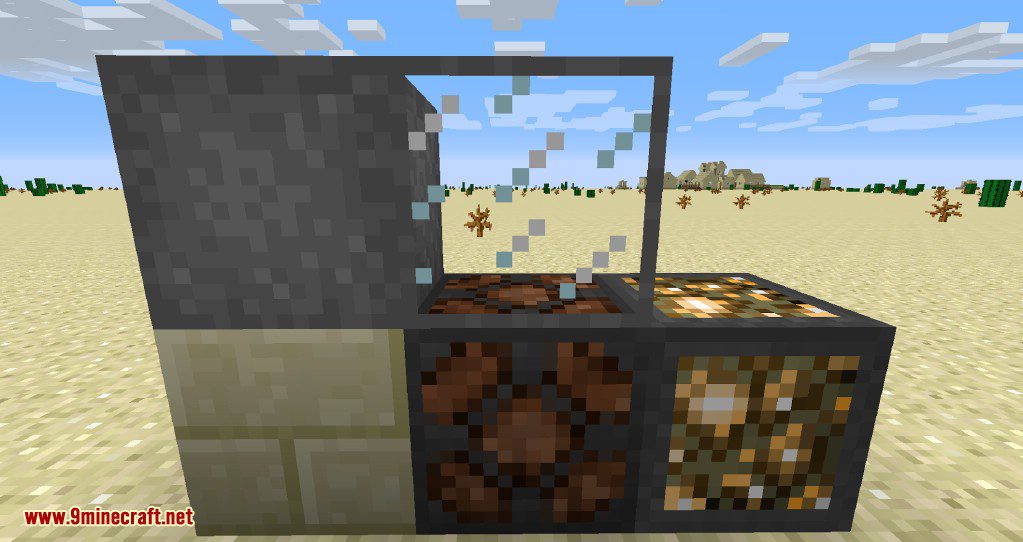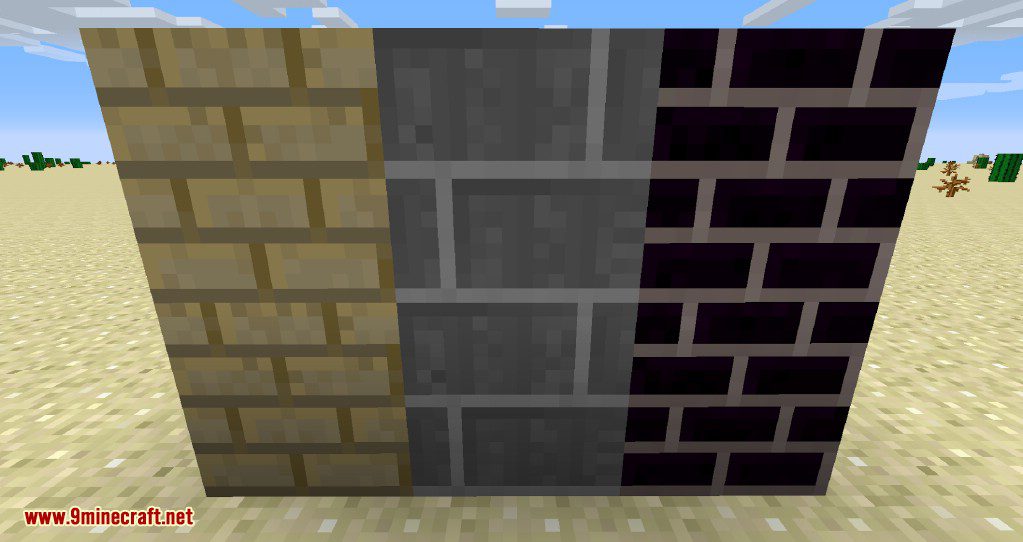 Rocket Launcher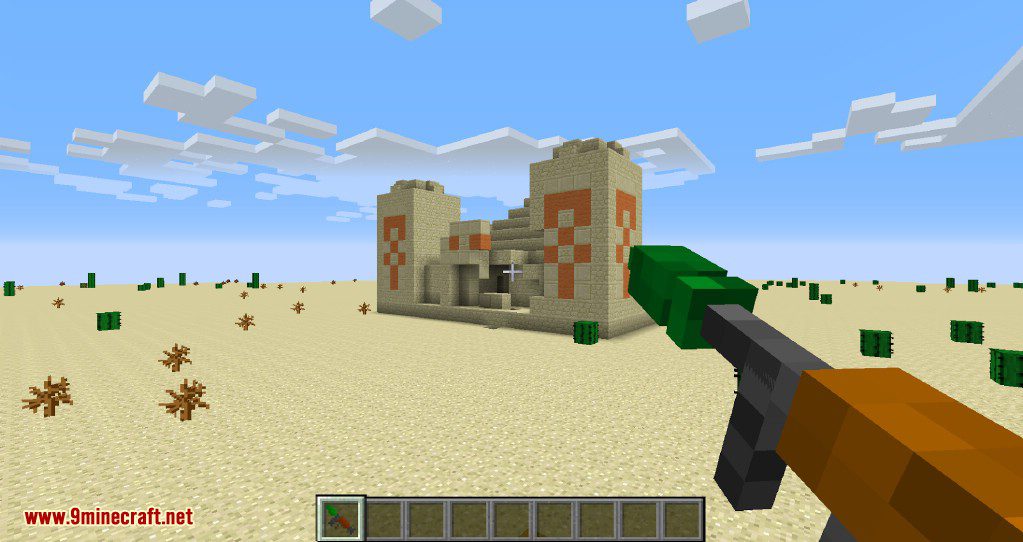 Radioactive Blocks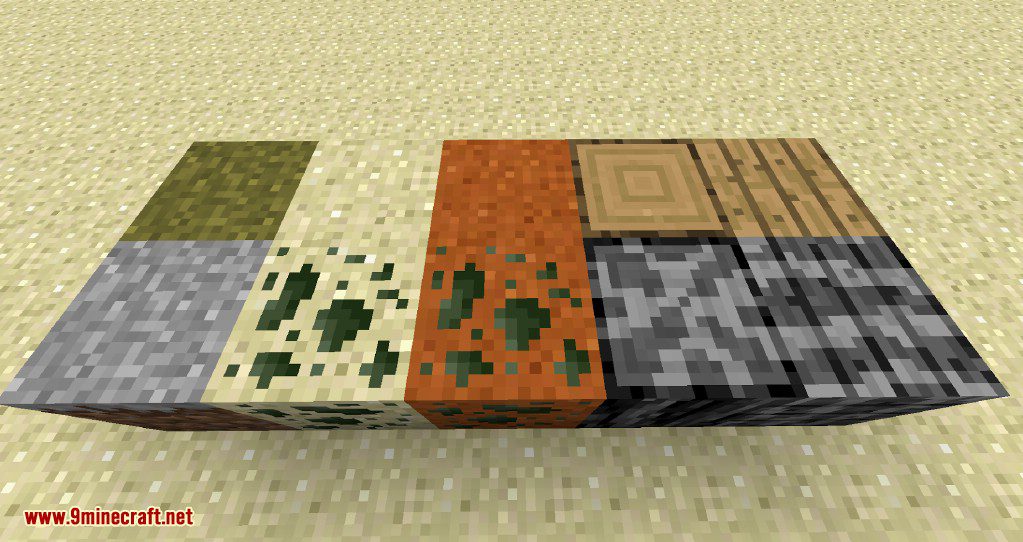 Test Blocks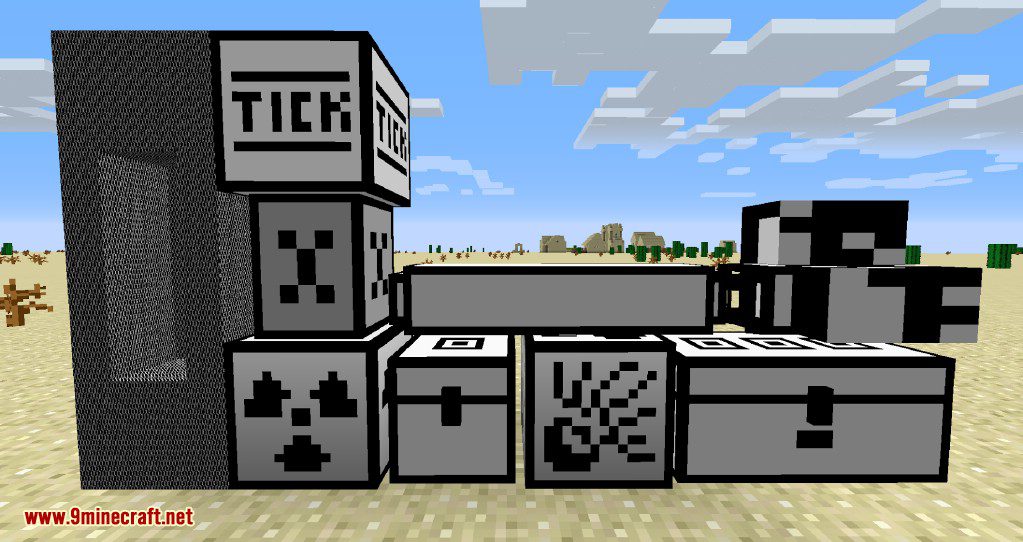 Screenshots: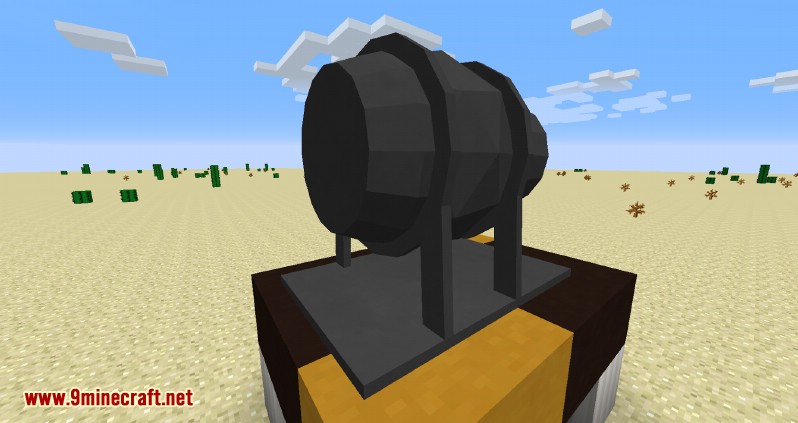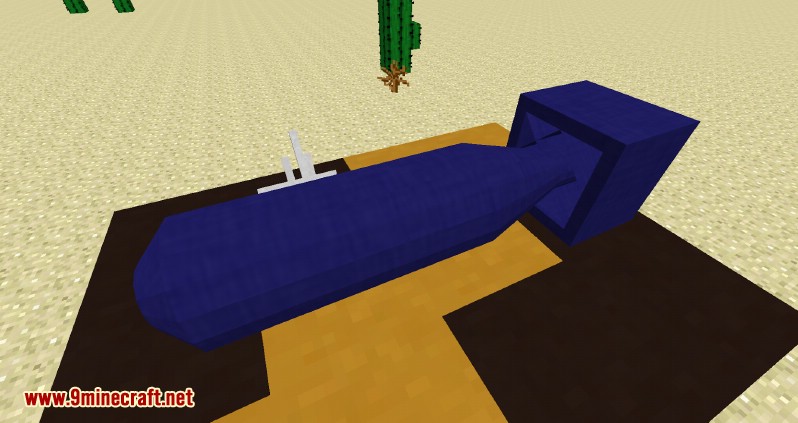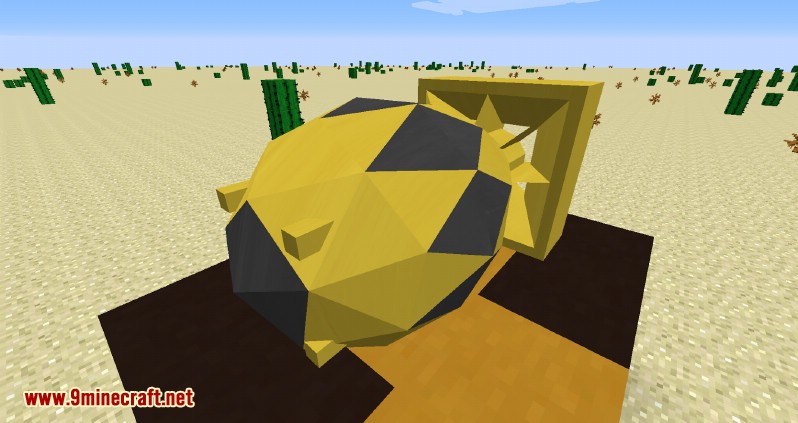 These are the nuclear explosves, with explosion radii ranging from 120 blocks up to 175 blocks!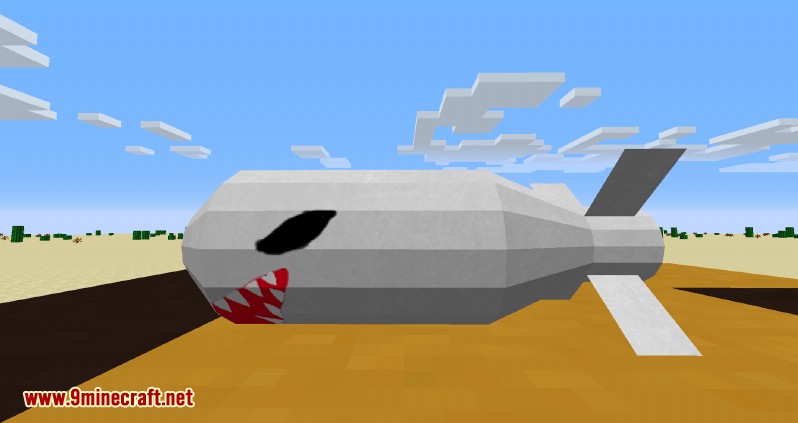 The multi purpose bomb's explosion type depends on which item is inside of it.
It needs four blocks of TNT and two additional things:
Gunpowder (small explosion)
TNT (large explosion)
Explosive pellets (cluster explosion)
Fire powder (incendiary)
Poison powder (small explosion, kills plants)
Gas cartridge (negative potion effects for mobs)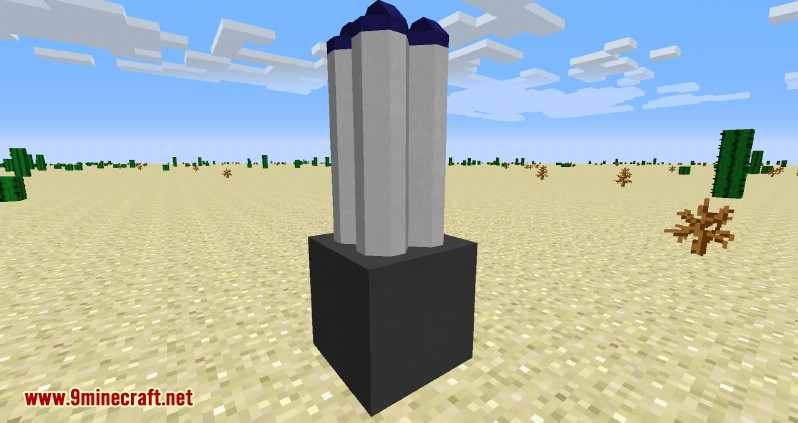 The gas centrifuge is used to seperate isotopes. Like the alloy furnace, it's powered with redstone, coal or lava.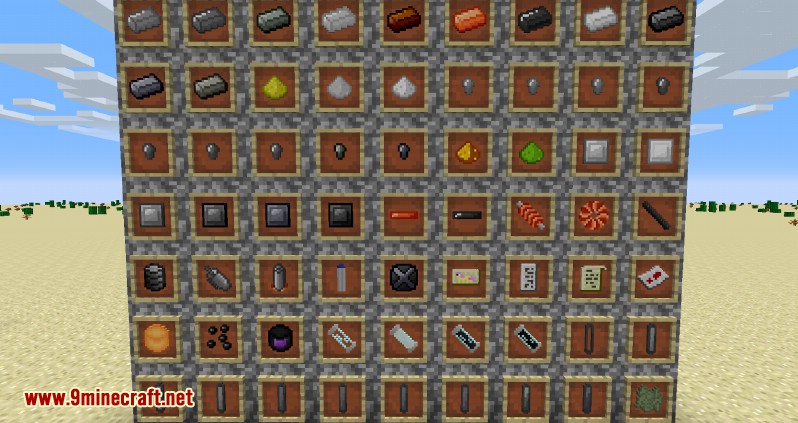 All items of the Parts tab, used to craft bombs and machines.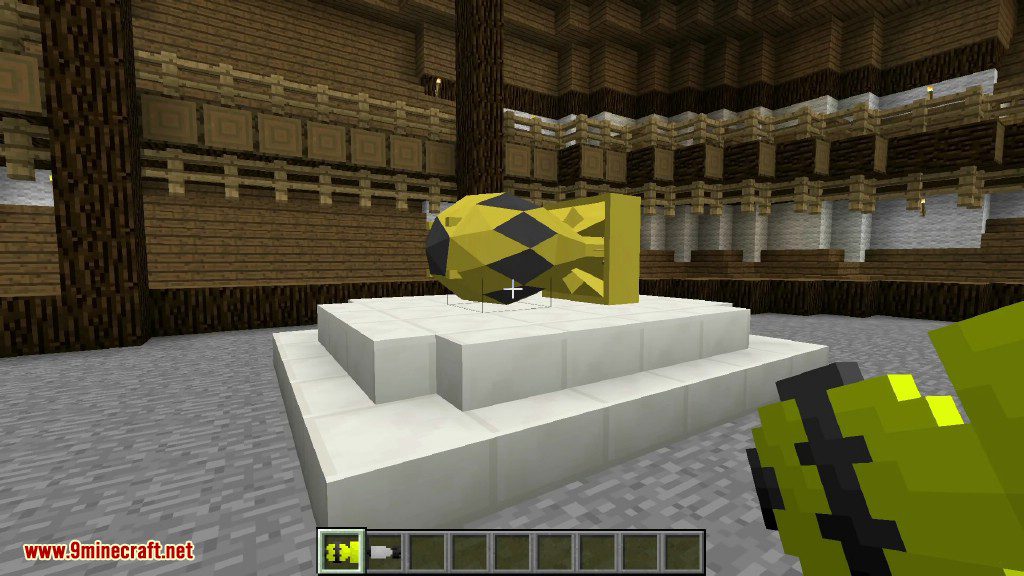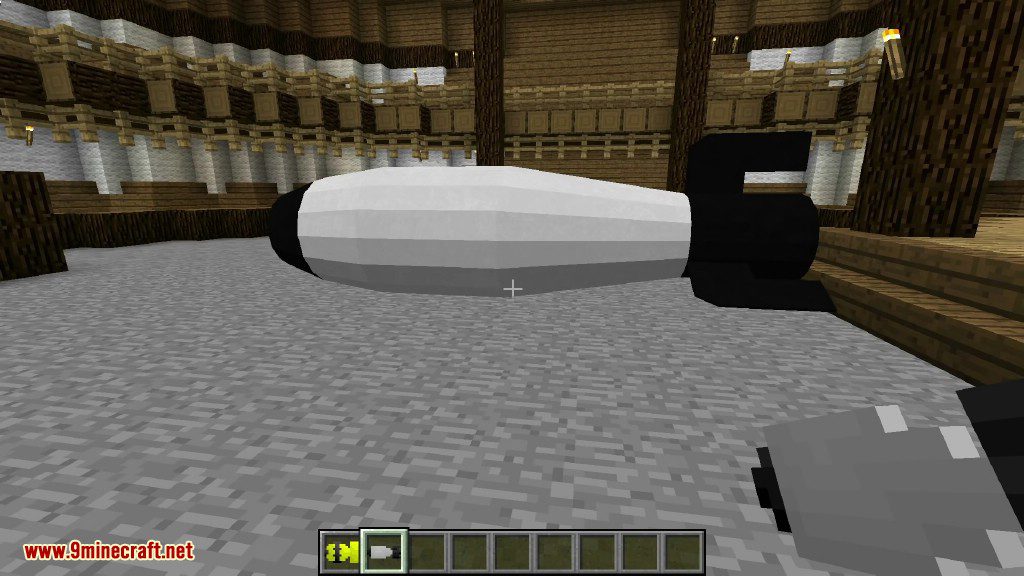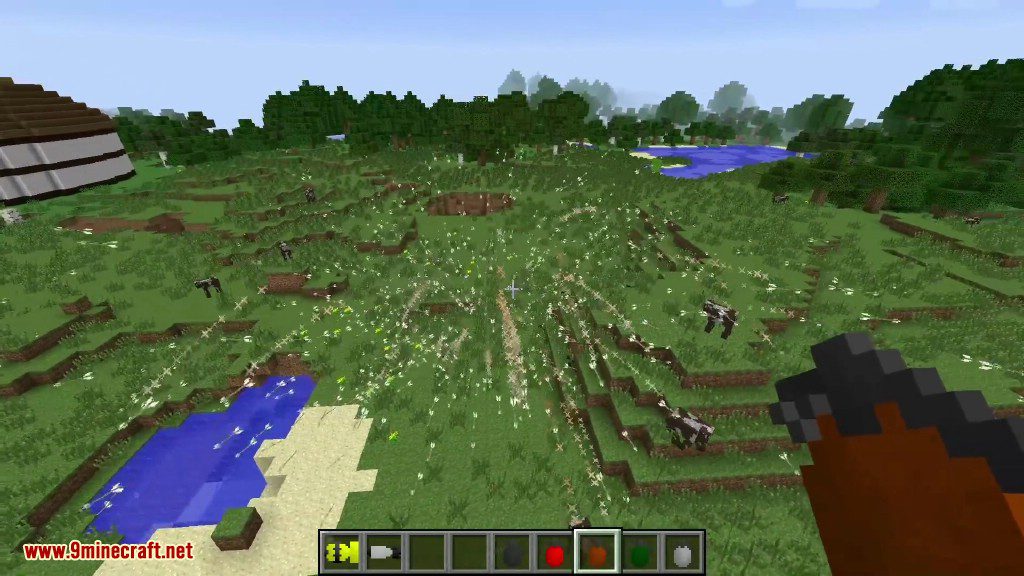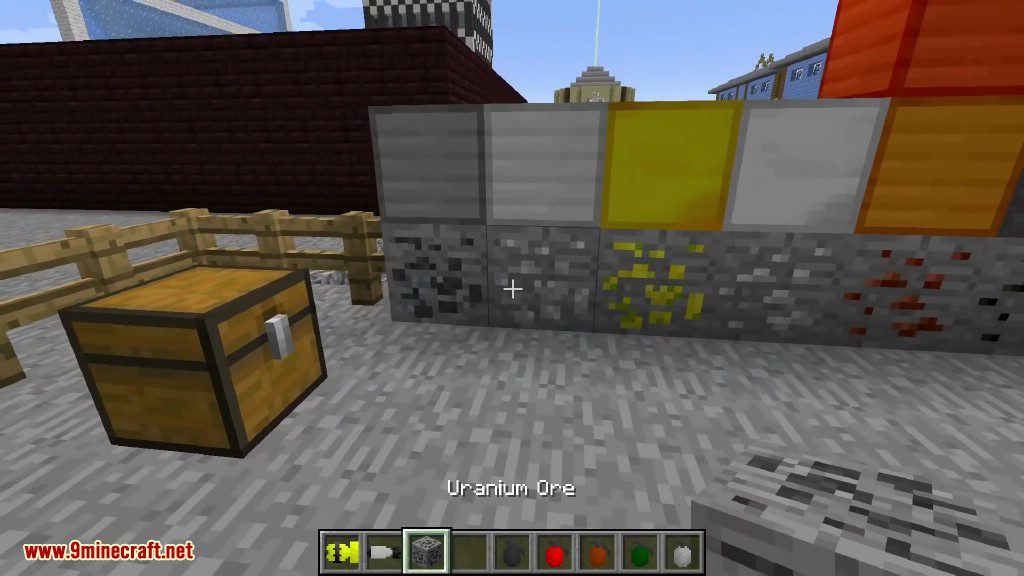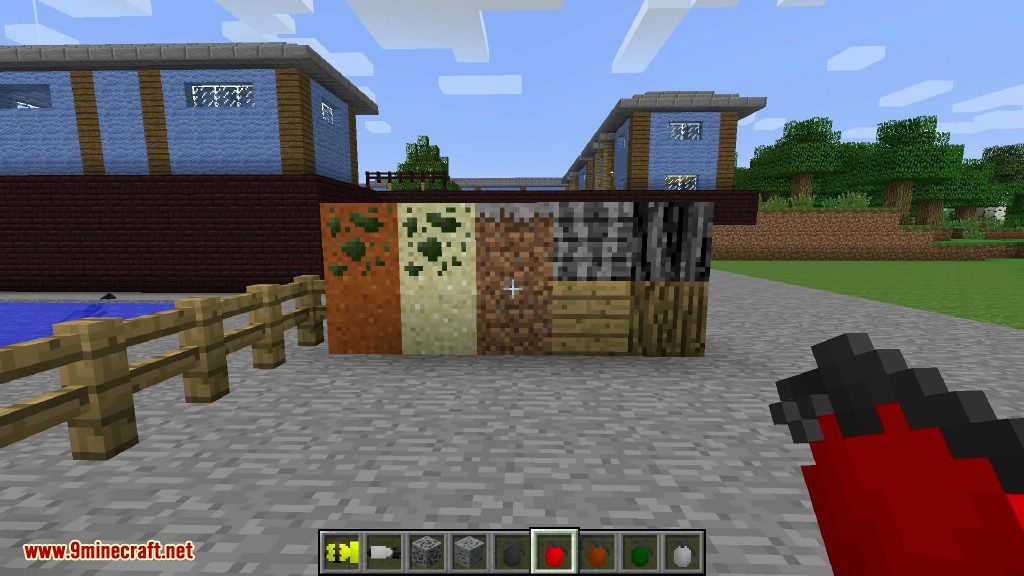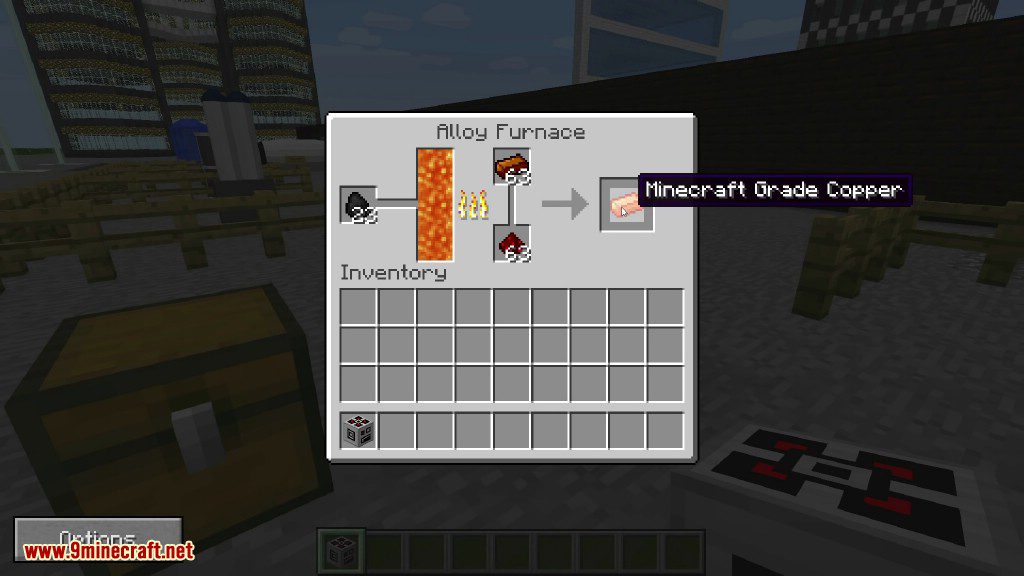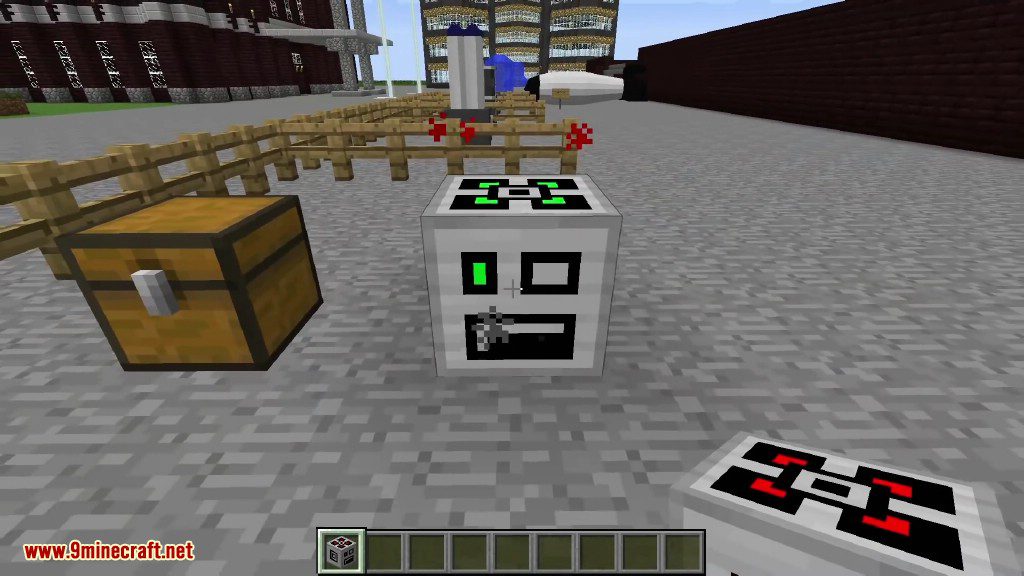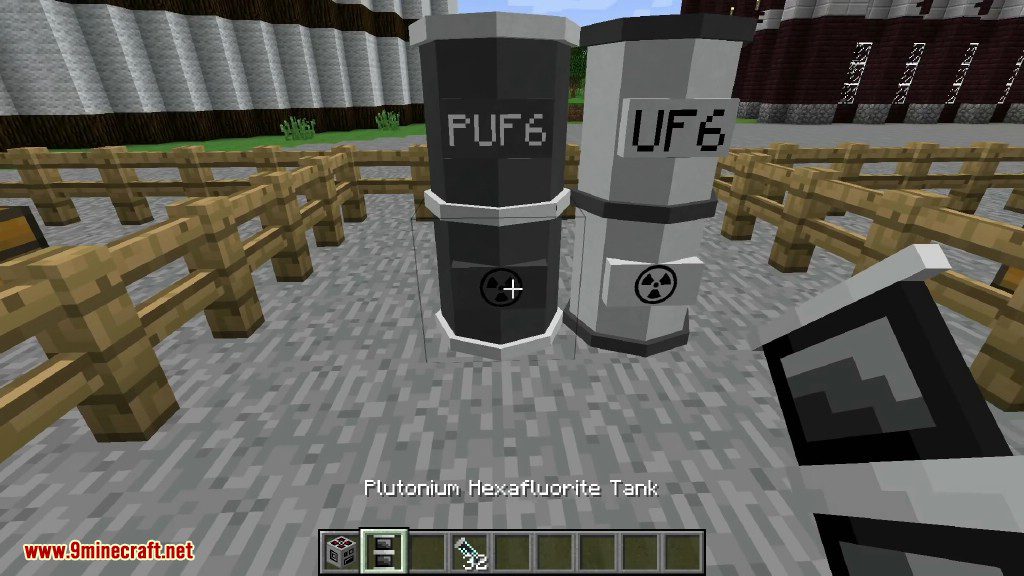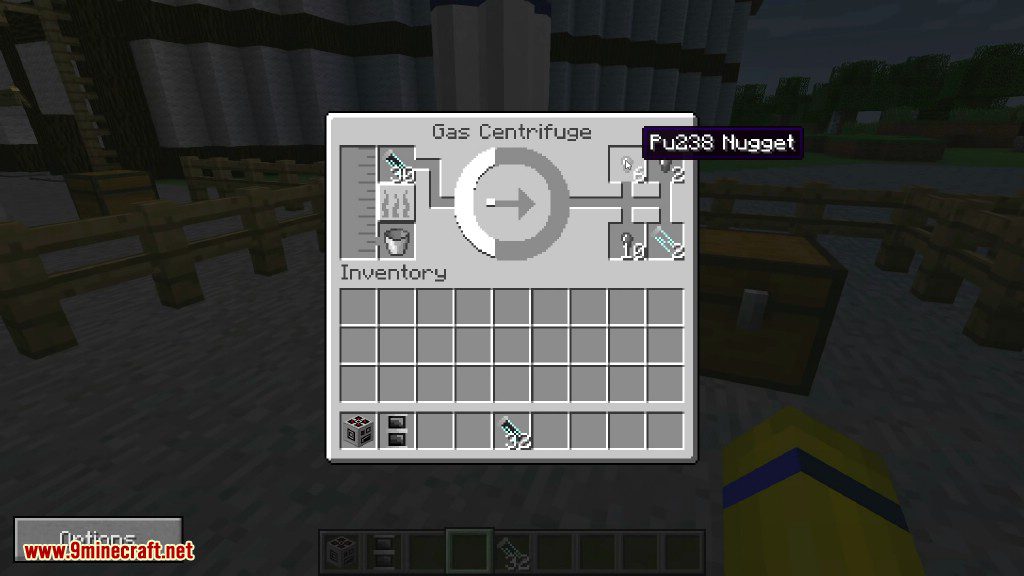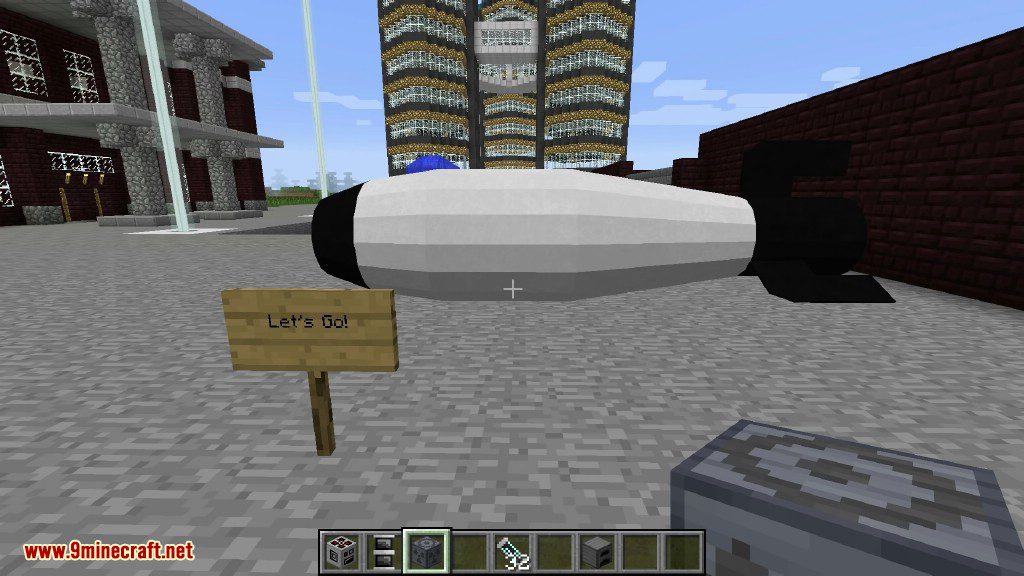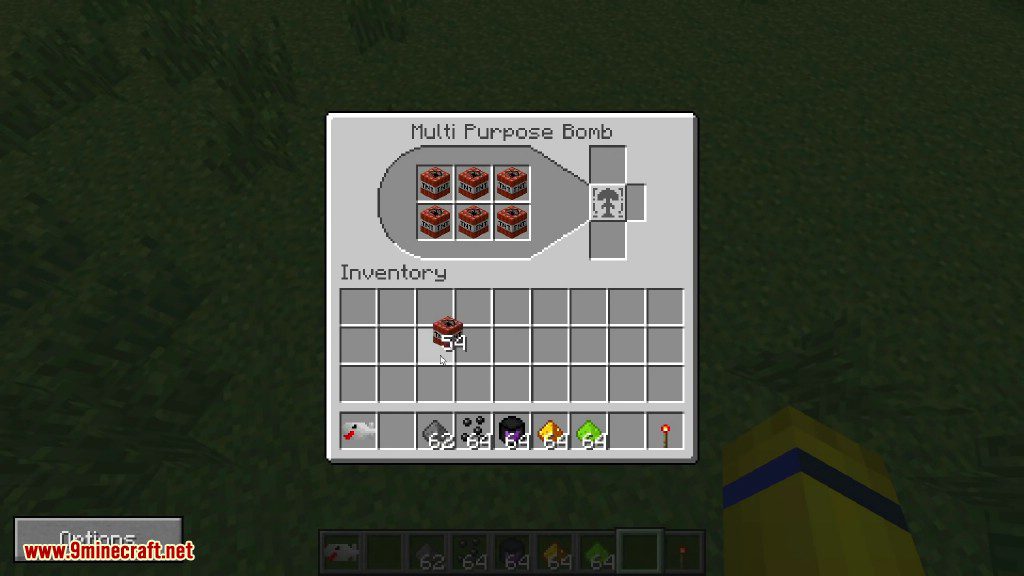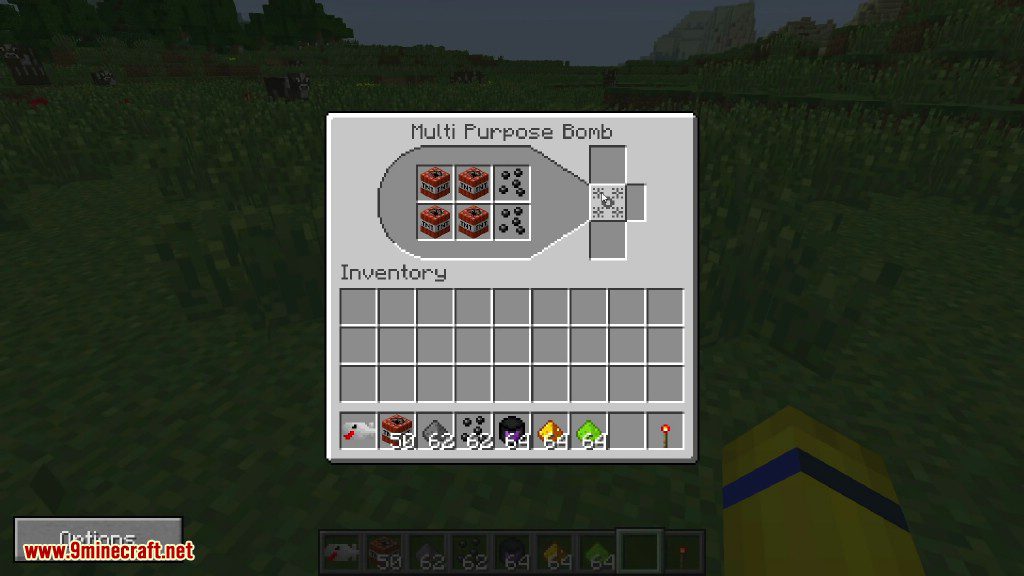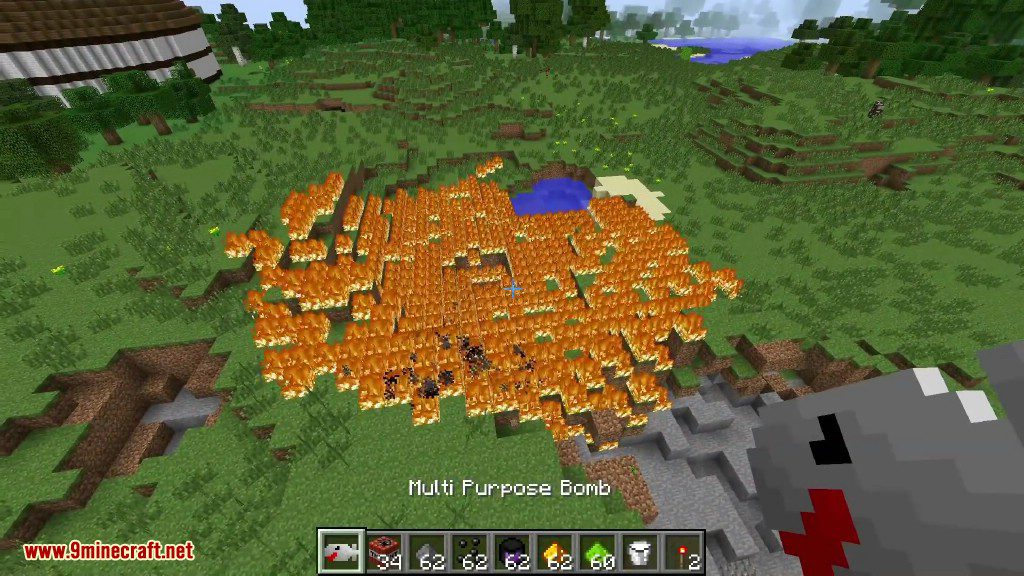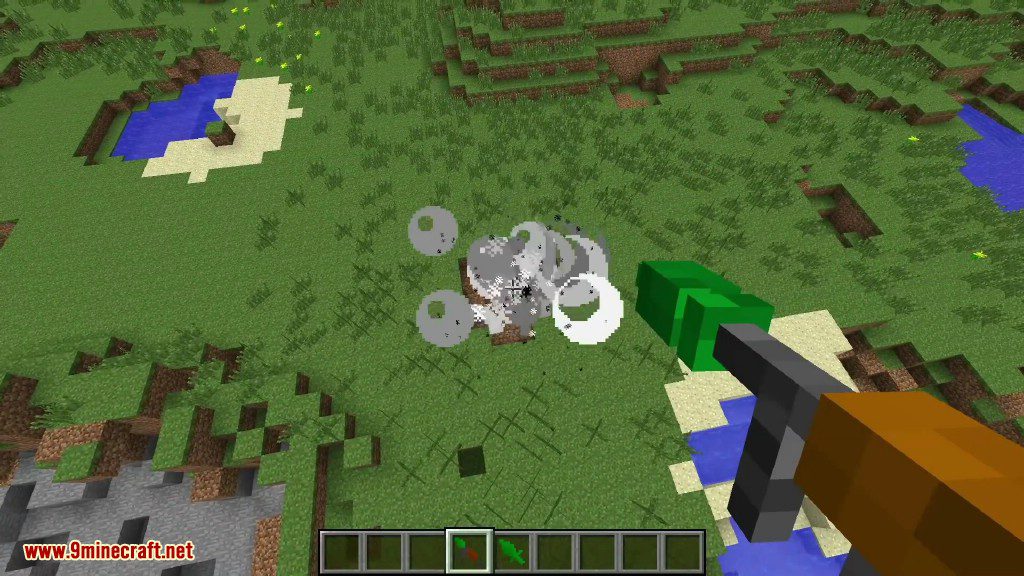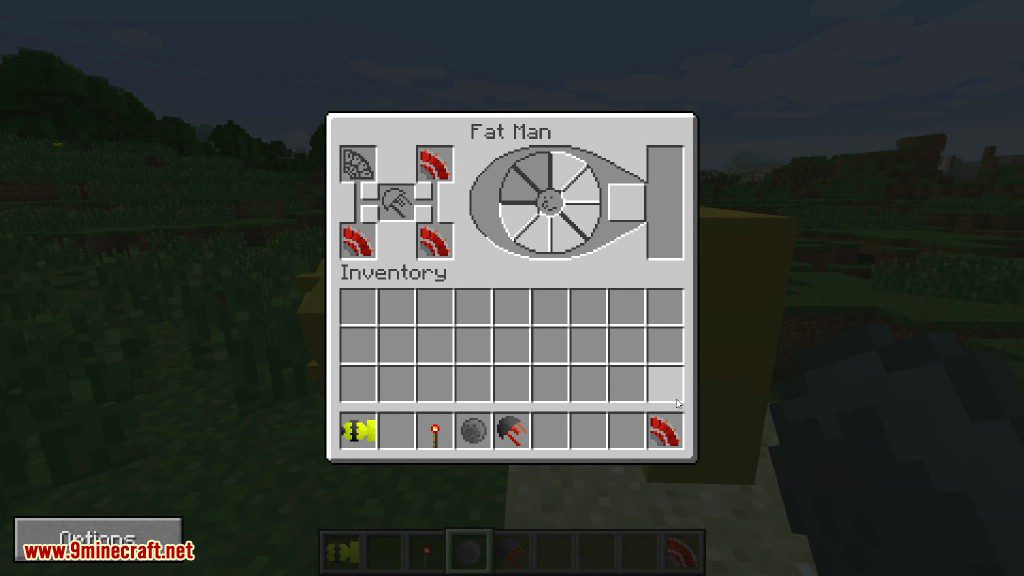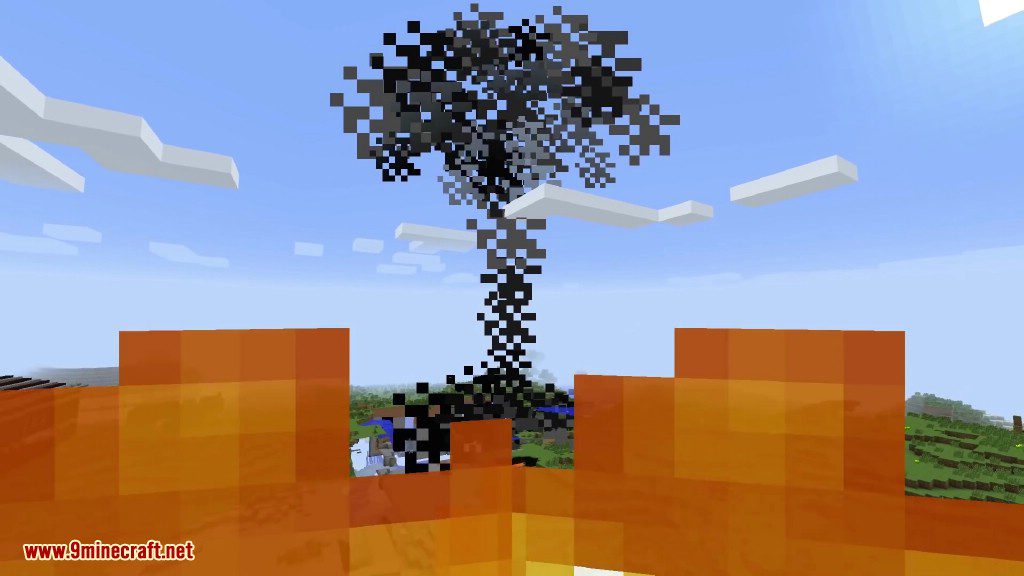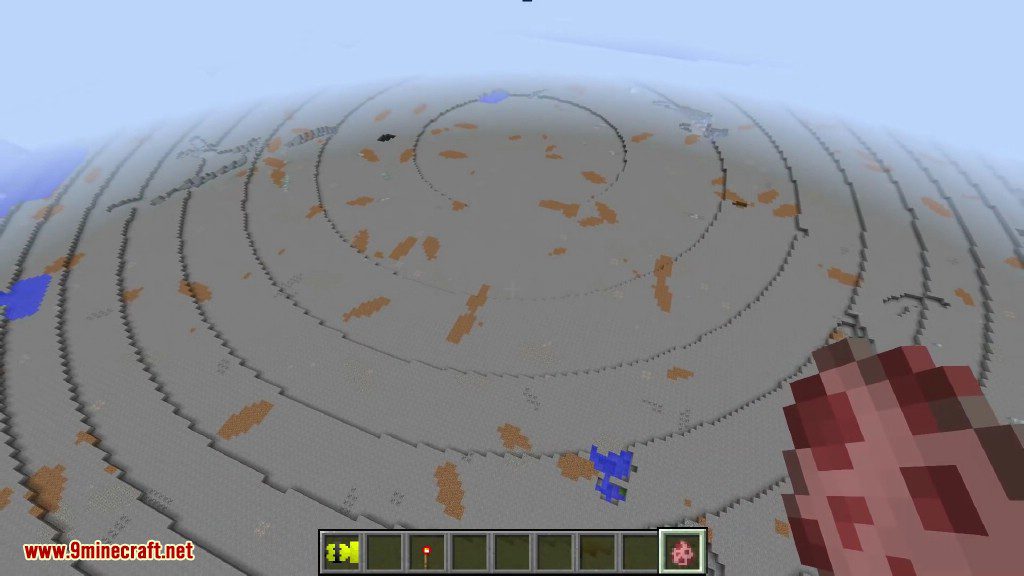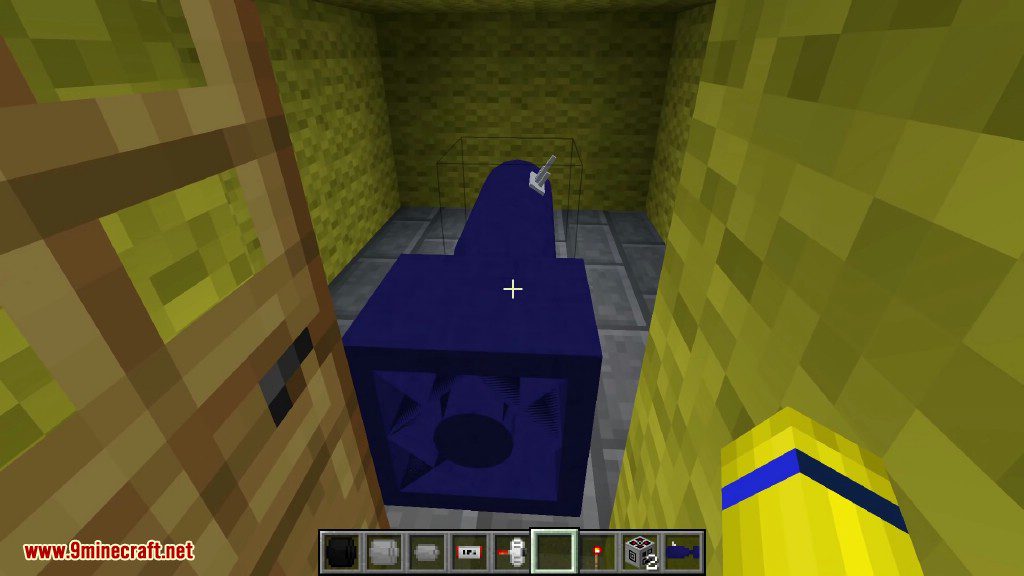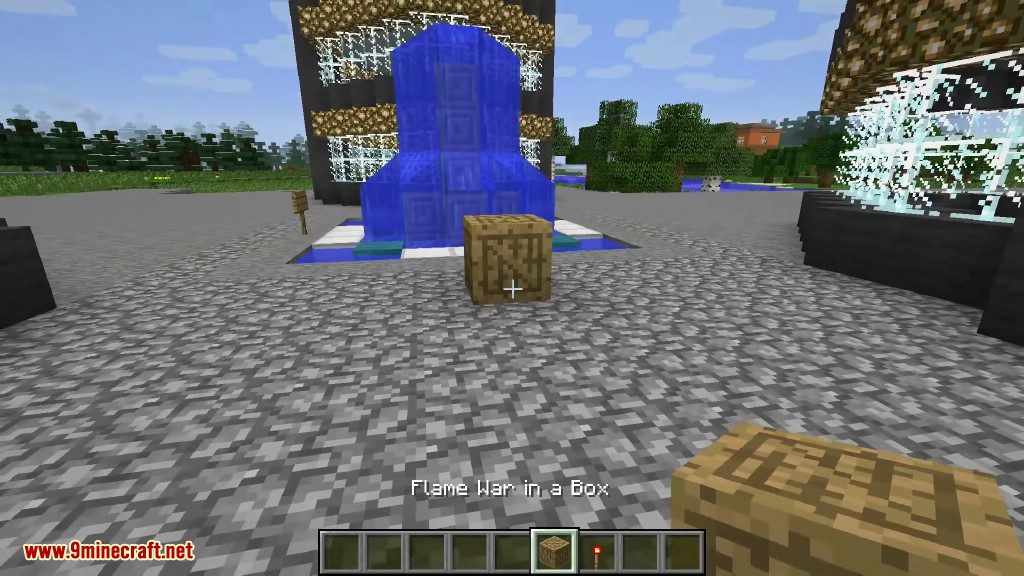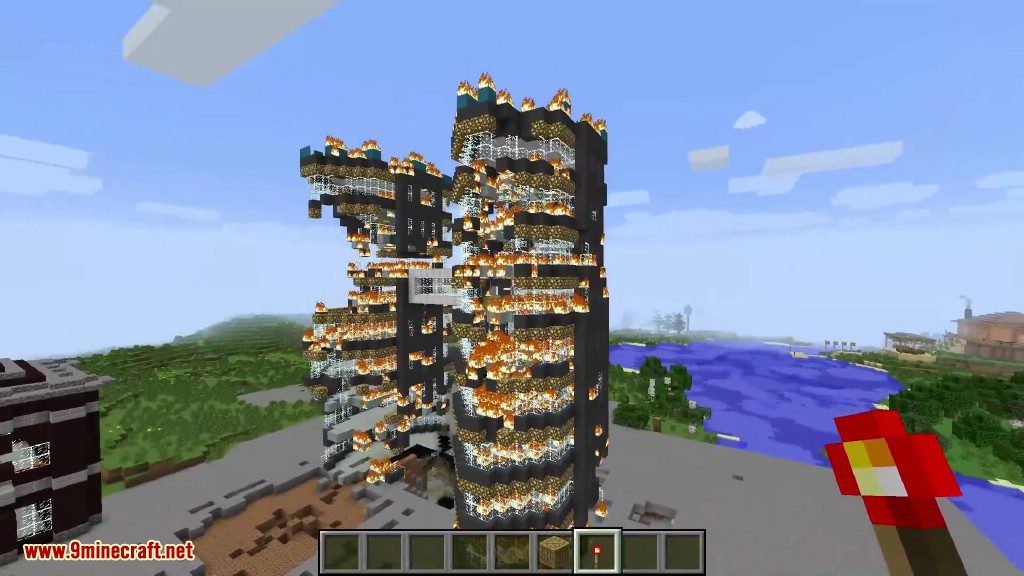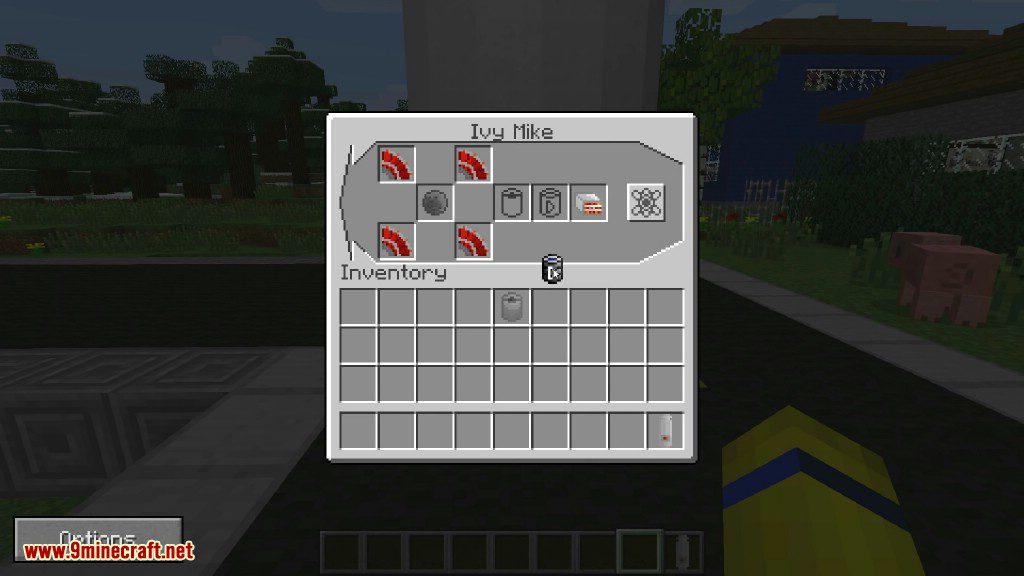 Crafting Recipes:
Recommend that you should install Just Enough Items (for mods using Forge) or Roughly Enough Items (for mods using Fabric) to view the full recipes included in this mod
Requires:
How to install:
How To Download & Install Mods with Minecraft Forge
How To Download & Install Fabric Mods
Nuclear Tech Mod 1.8.9, 1.7.10 Download Links
For Minecraft 1.7.10
For Minecraft 1.8.9
Tags: