One Piece Craft Mod 1.12.2, 1.10.2 (Devil Fruits, Structures, Entities…)
29,156
views ❘
May 3, 2022
One Piece Craft Mod 1.12.2, 1.10.2 combines the Anime One Piece and Minecraft. This mod adds weapons, food and other stuff from the One Piece.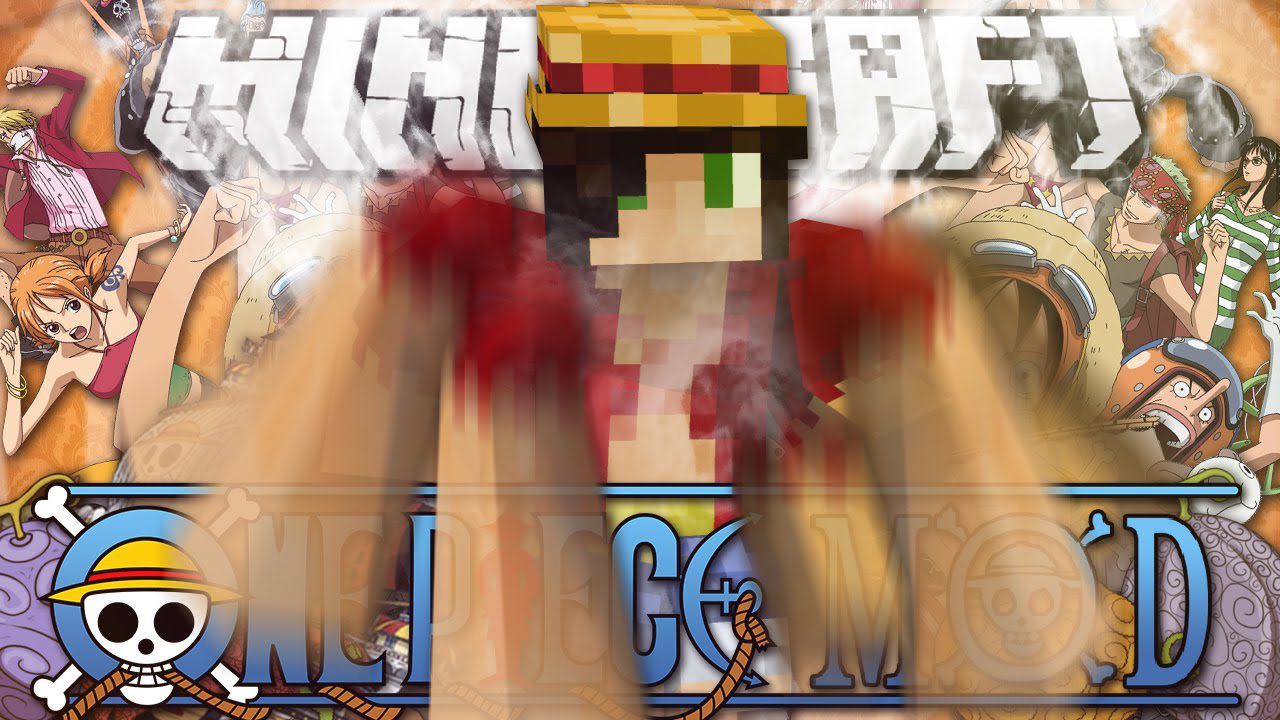 Features:
Items
Cherry Tree Sapling
Cherry Tree Wood
Cherry Tree Planks
Cherry Tree Leaves
Adam Tree Wood
Adam Tree Planks
Adam Tree Leaves
Kairoseki Ore
Kairoseki Gem
Kairoseki Block
Kairoseki Bars
Steel Ore
Dark Steel Ore
Steel Cube
Dark Steel Cube
Steel Ingot
Dark Steel Ingot
Dark Steel Nugget
Wado Ichimonji Sword
Sandai Kitetsu Sword
Shusui Sword
Mihawk's Yoru Sword
Arlong's Kiribachi Sword
Smoker's Jitte Sword
Brook's Soul Solid Sword
Crocodile's Hook
Law's Sword
Incomplete Clima-Tact
Clima-Tact
Usopp's Kabuto
Usopp's Kabuto Black
Small Rock
Flintlock Gun
Senriku Rifle
Bazooka
Flintlock Ammo
Senriku Ammo
Bazooka Ammo
Cutlass
Water/Lava/Fire/Impact/Thunder Dial
Luffy's/Usopp's/Zoro's/Sanji's/Marine/Pirate clothes
Ship Builder
Ace's Striker
Sailboat
Devil Fruit Power Remover
OP Music Disk
Snail
Sake Drink
Guide Book
Heart
Bisento
Devil Fruits
Devil Fruits (Not all powers are demonstrated)
Gomu Gomu no Mi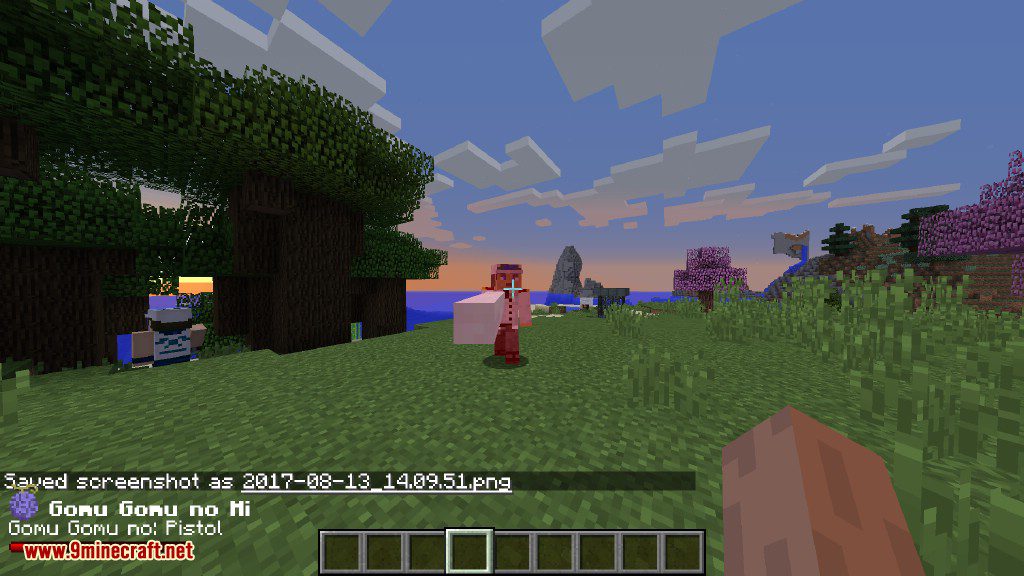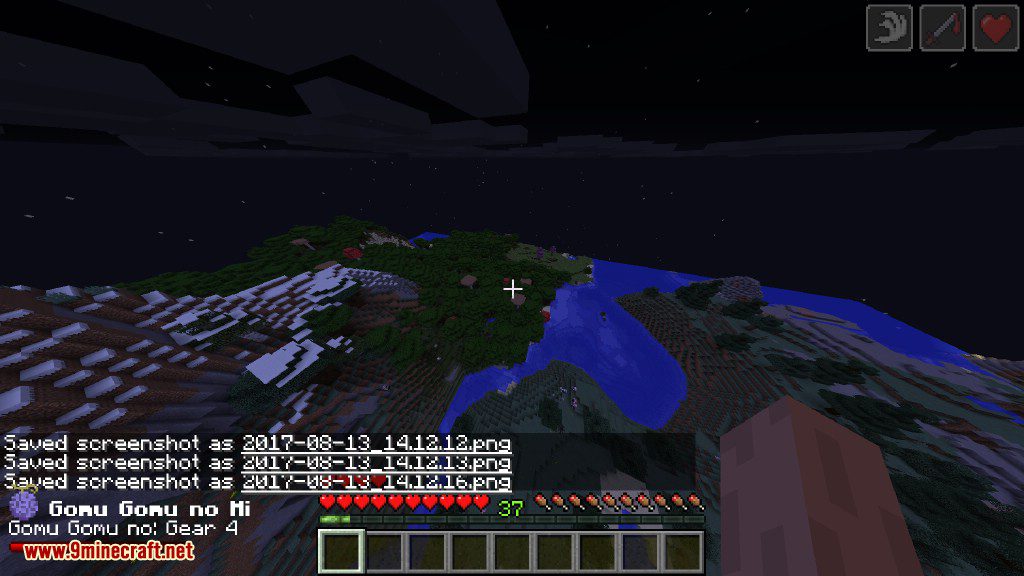 Mera Mera no Mi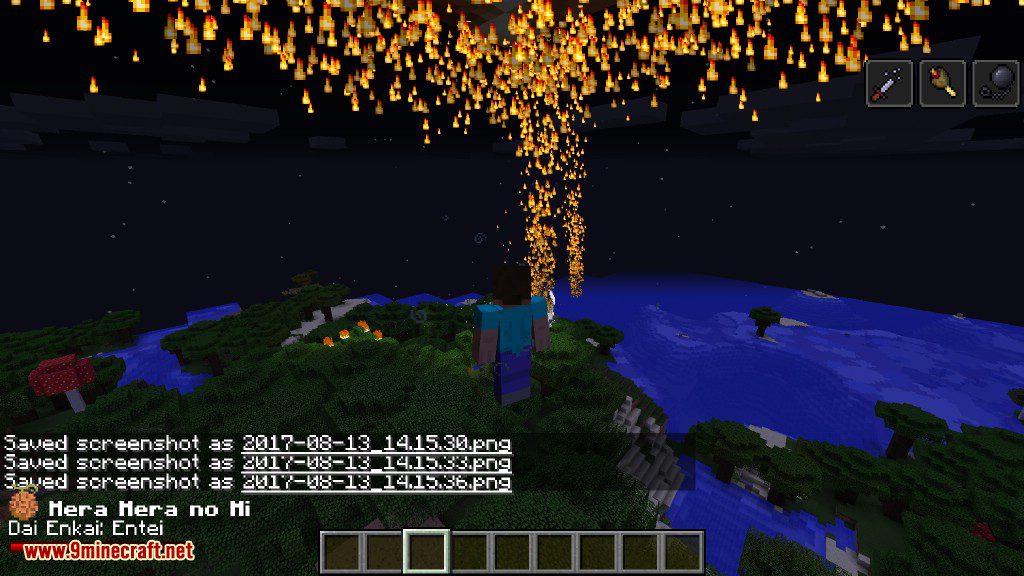 Noro Noro no Mi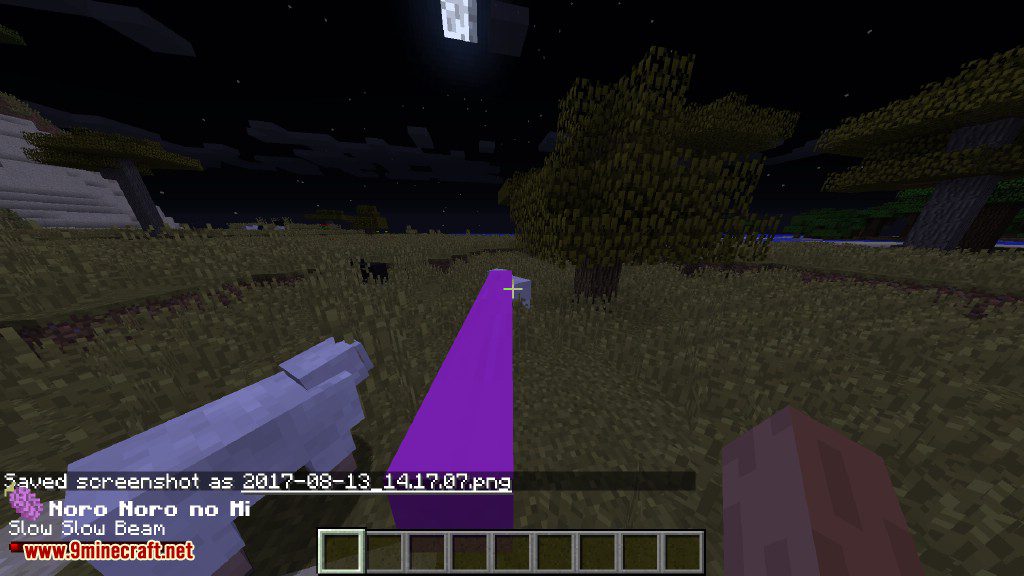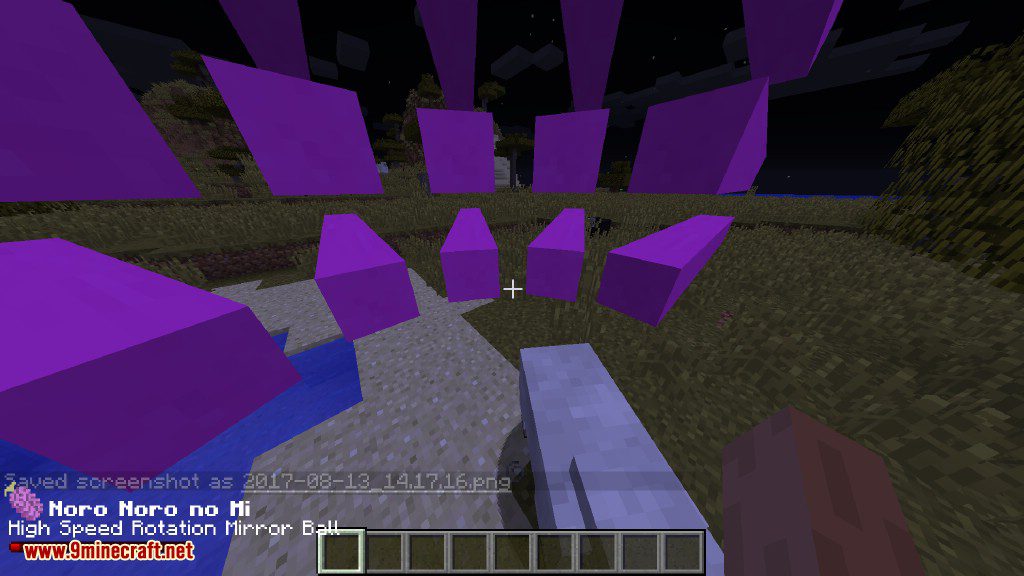 Suke Suke no Mi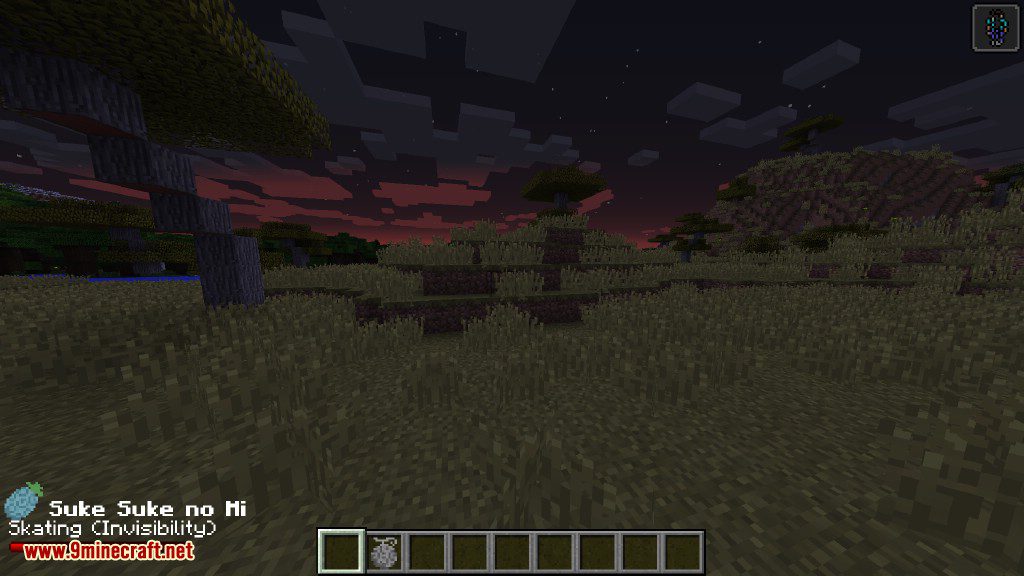 Ope Ope no Mi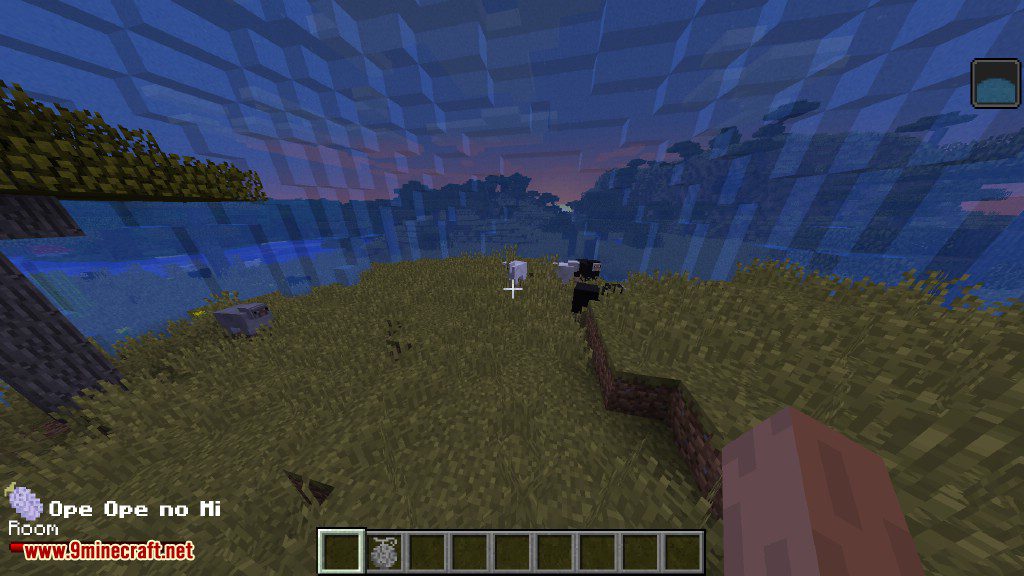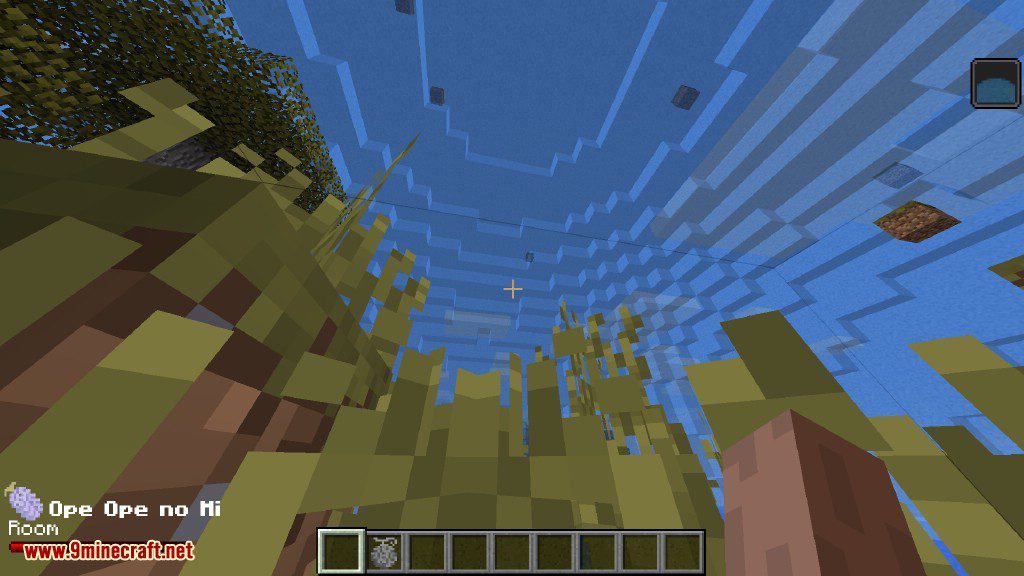 Hie Hie no Mi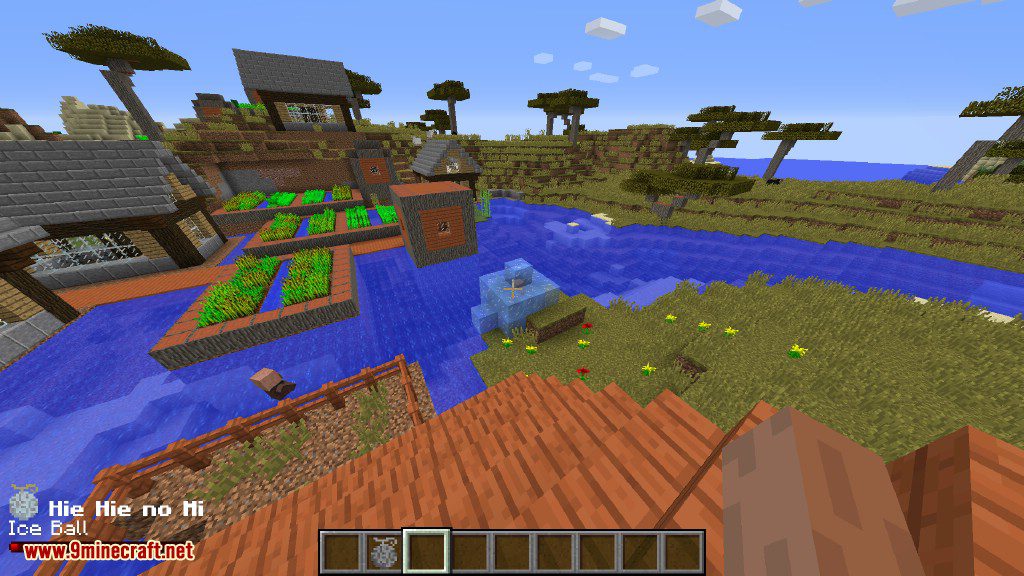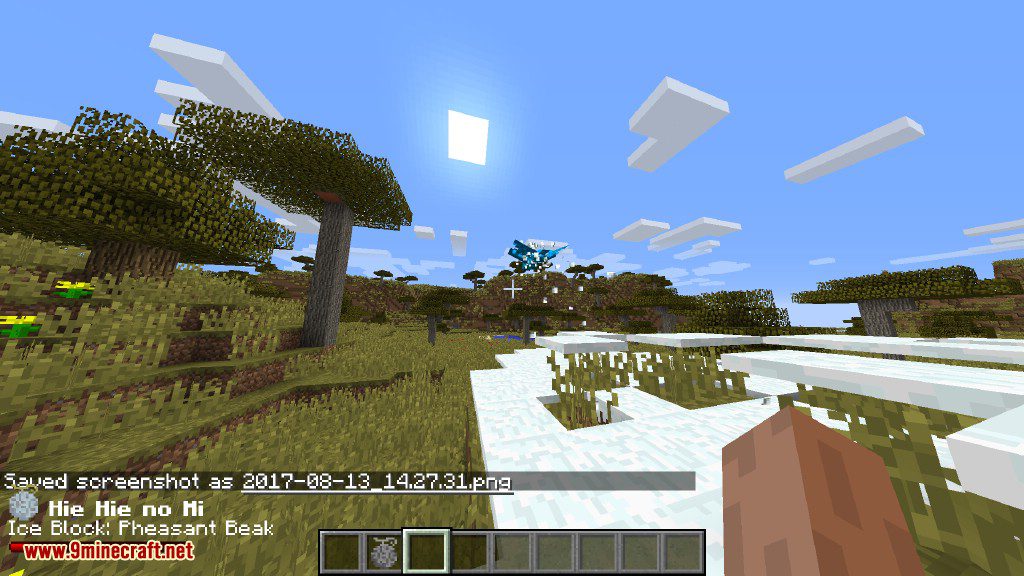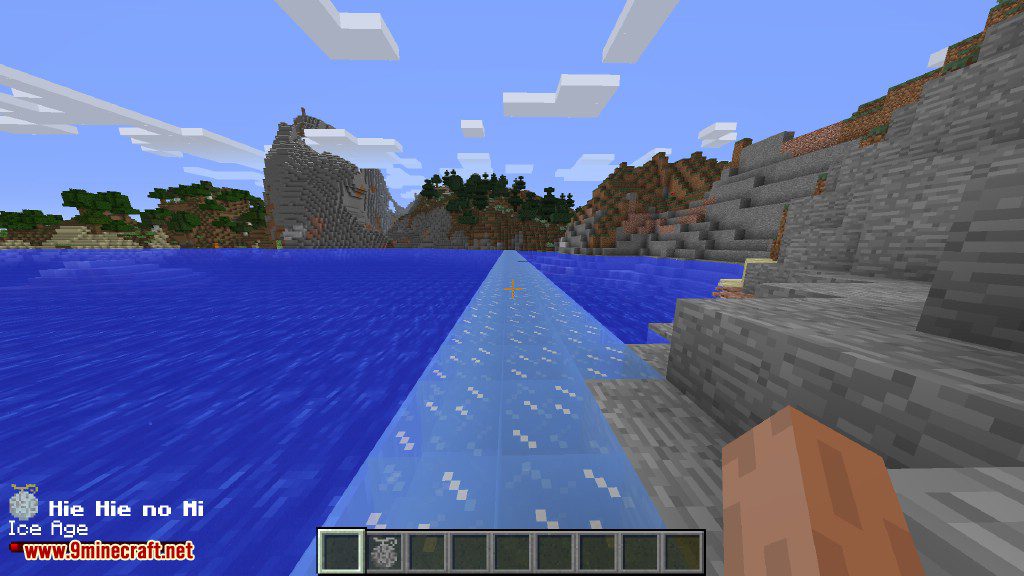 Nikyu Nikyu no Mi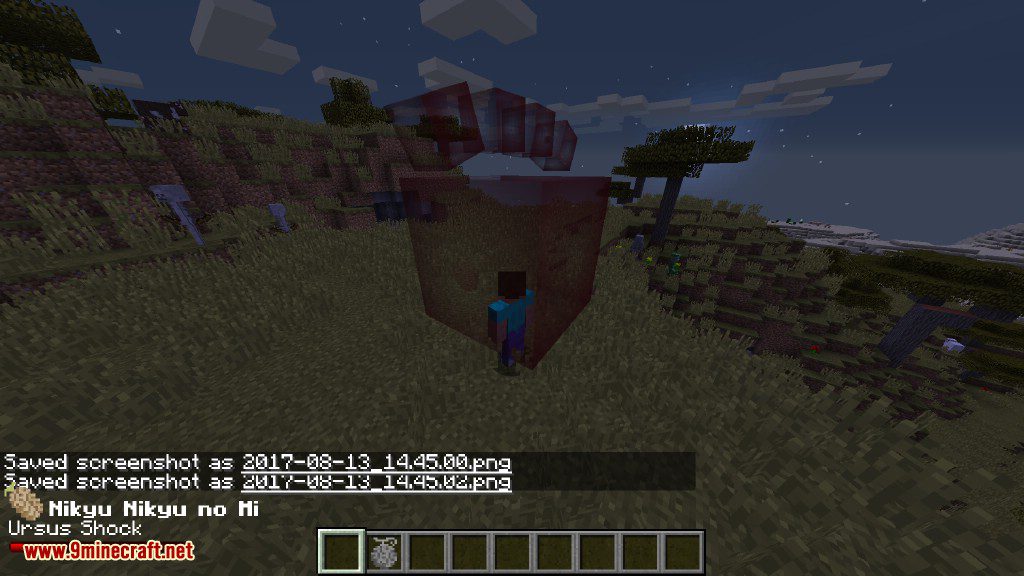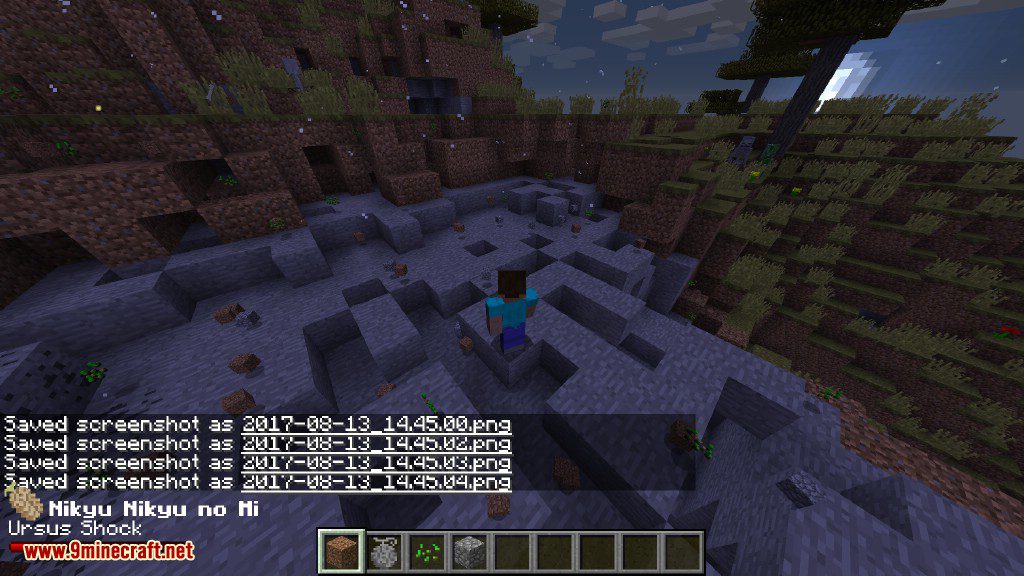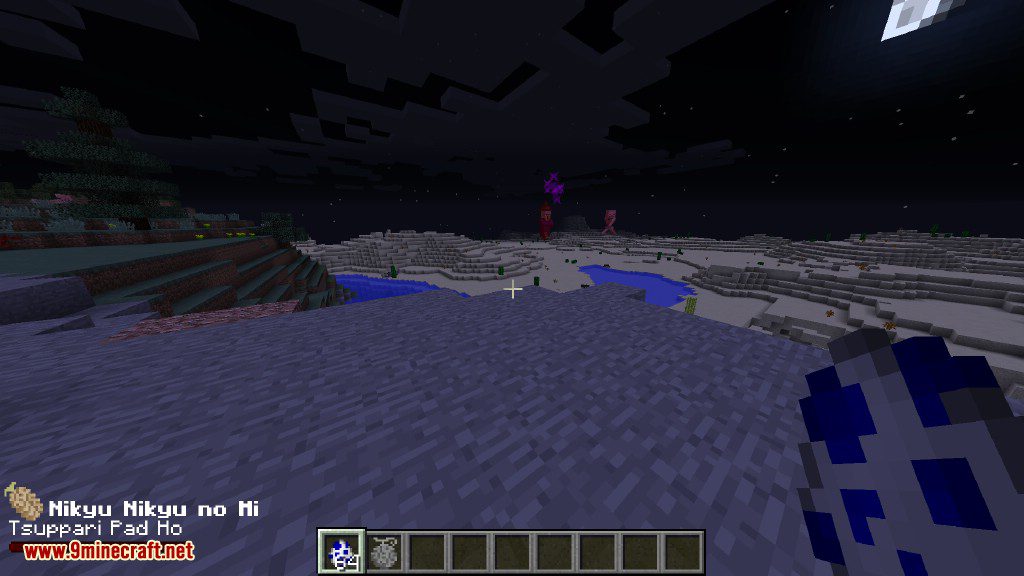 Yomi Yomi no Mi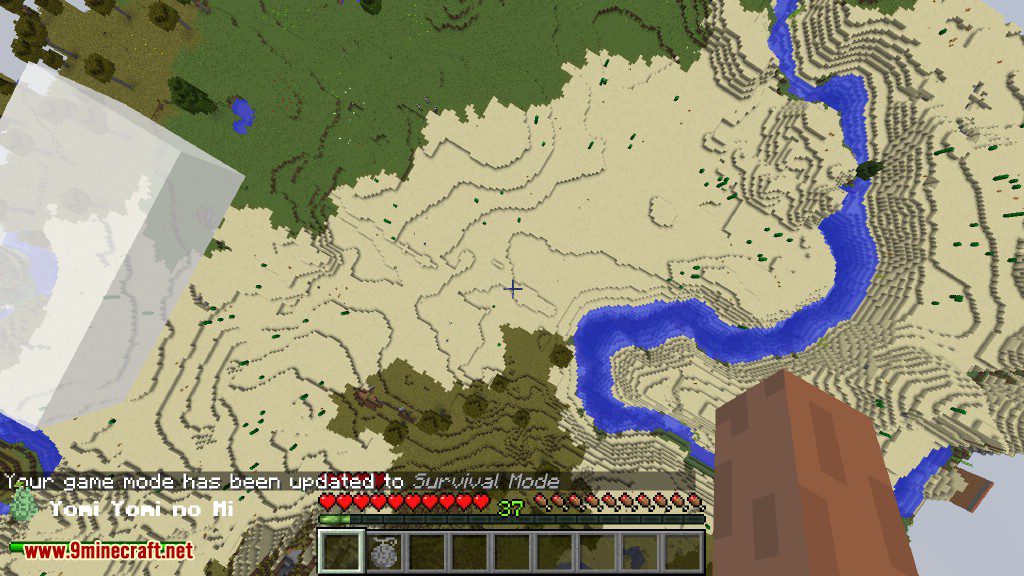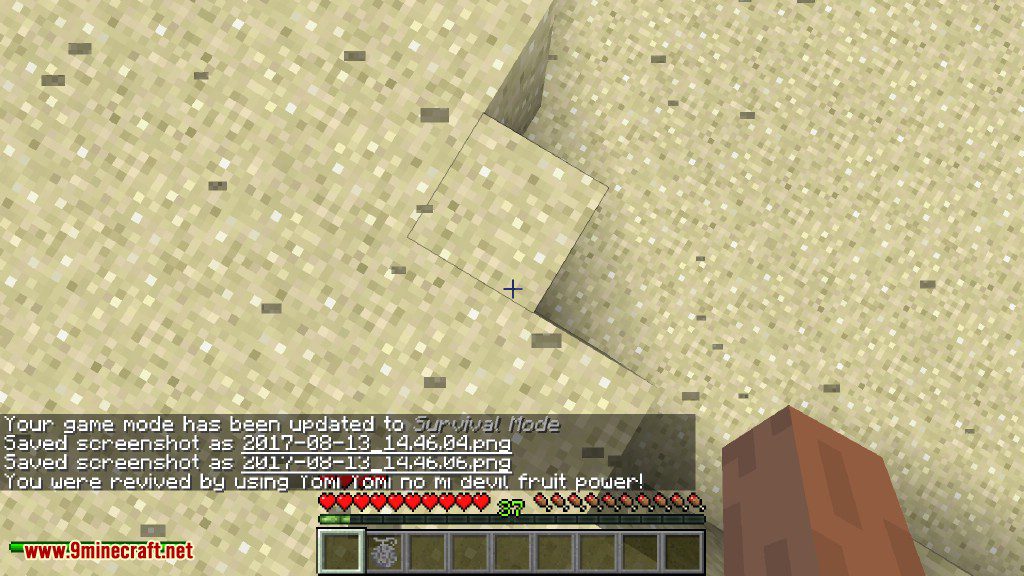 Goro Goro no Mi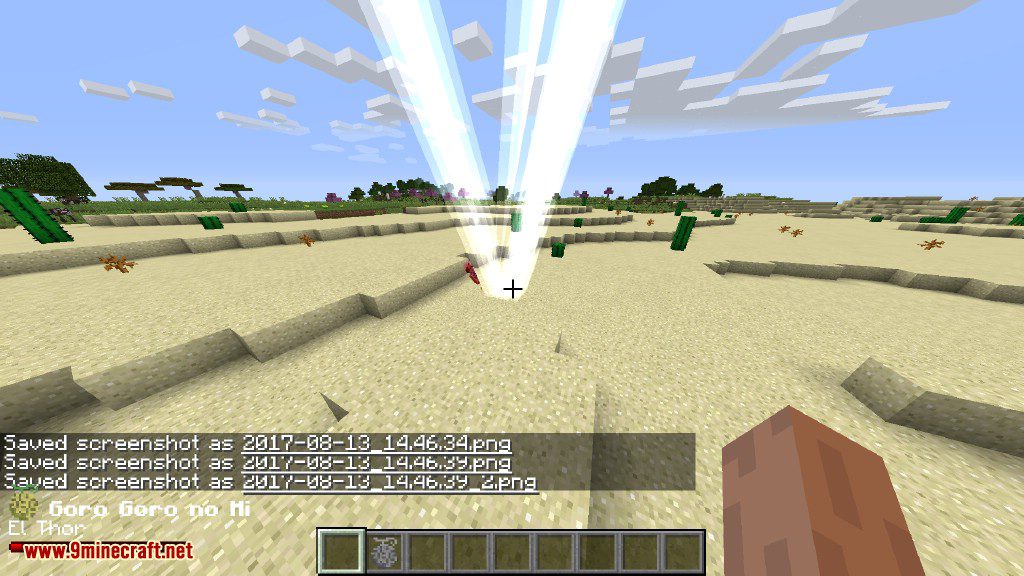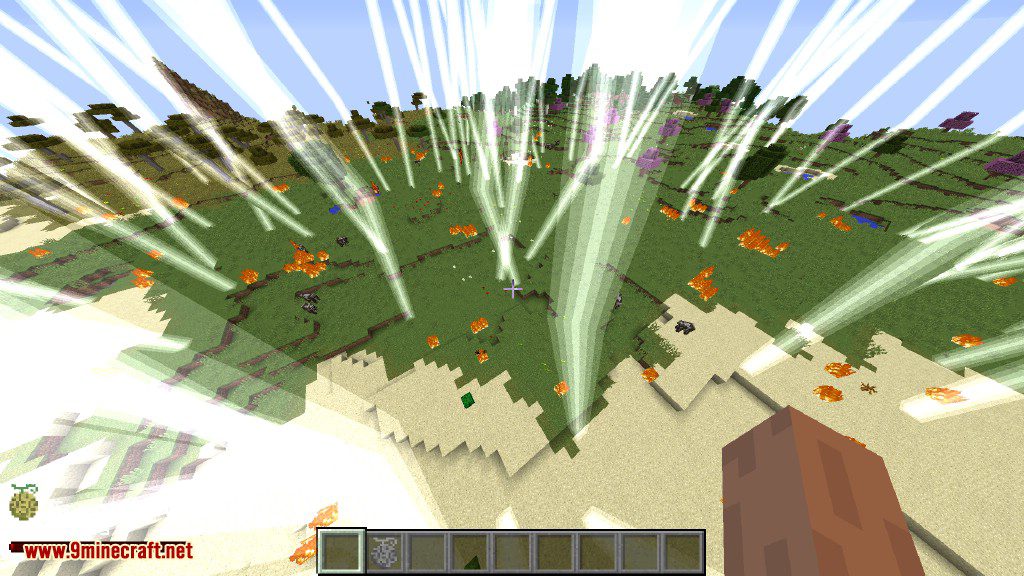 Guide Book: It is given when a player first joins the world.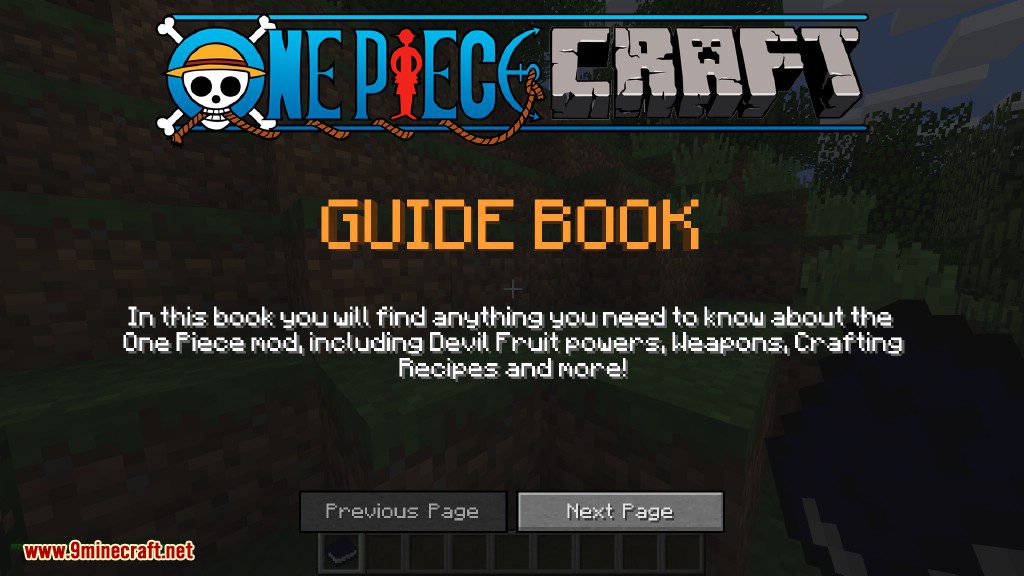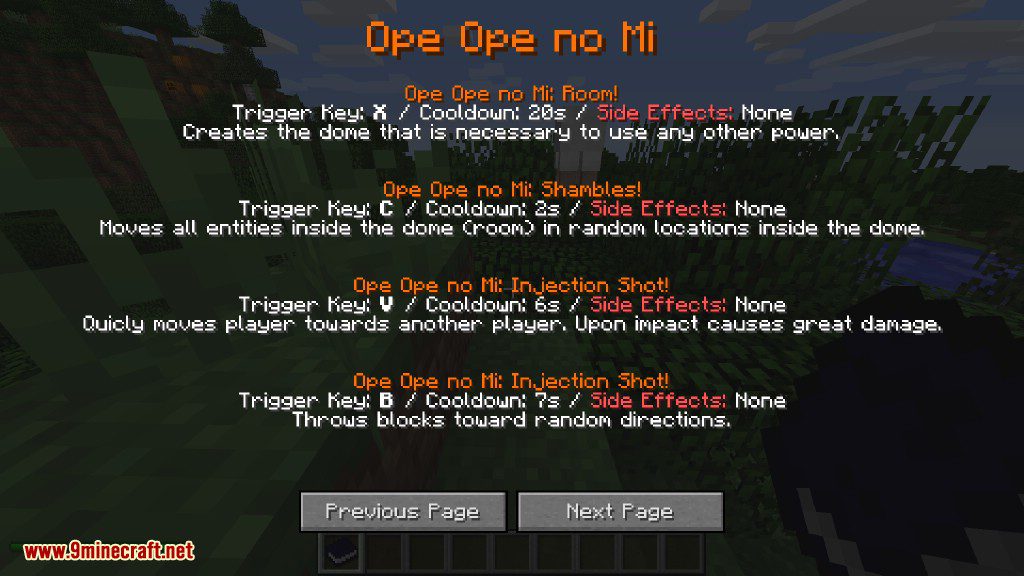 Ship Builder Block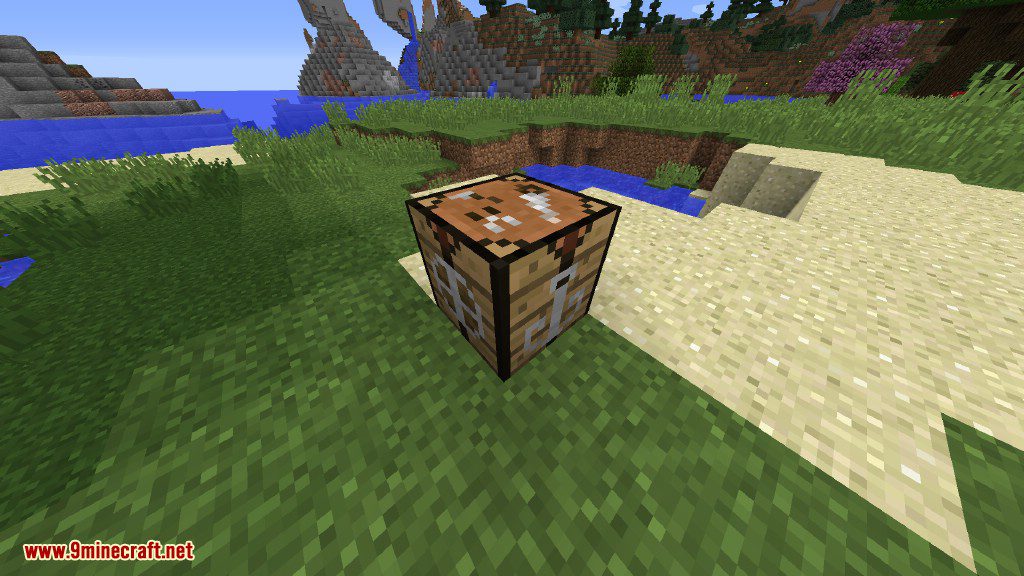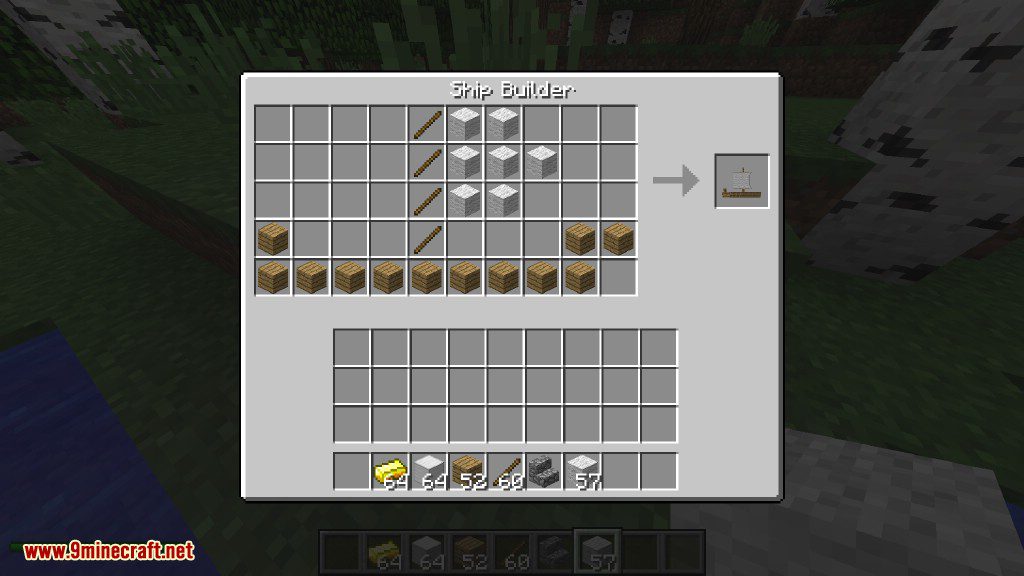 Statistics (Can be upgraded using XP)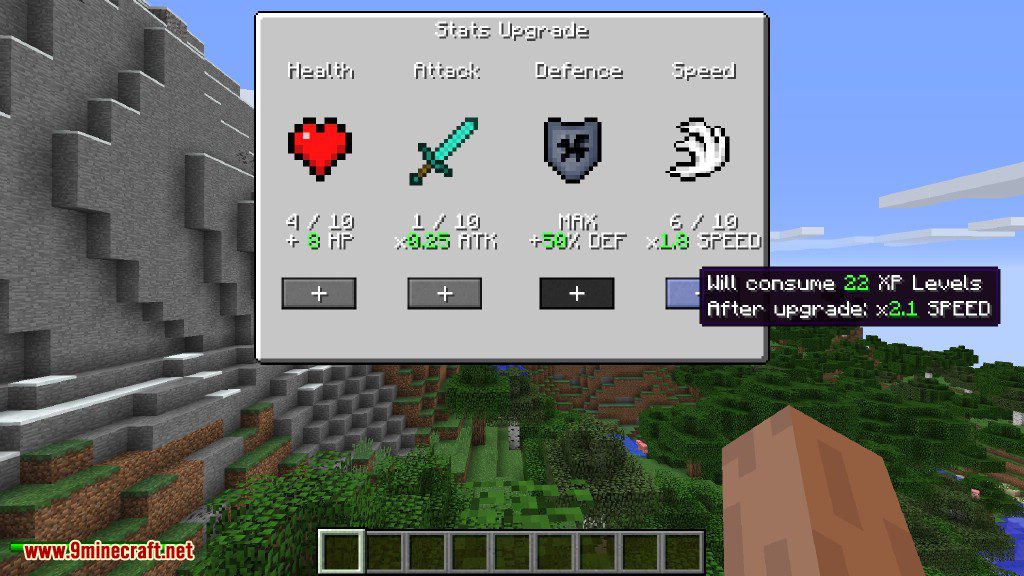 Bounty System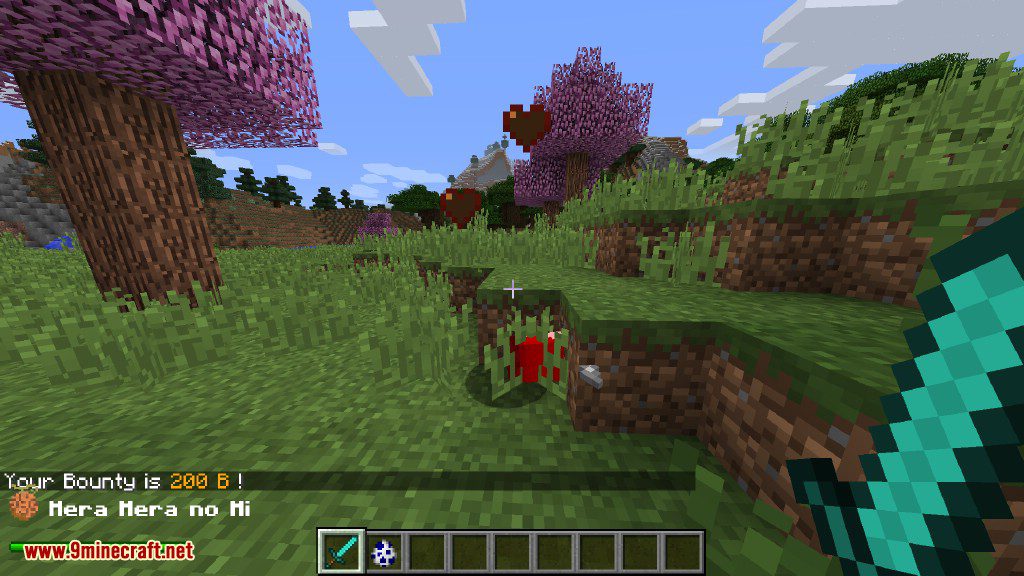 Sailboat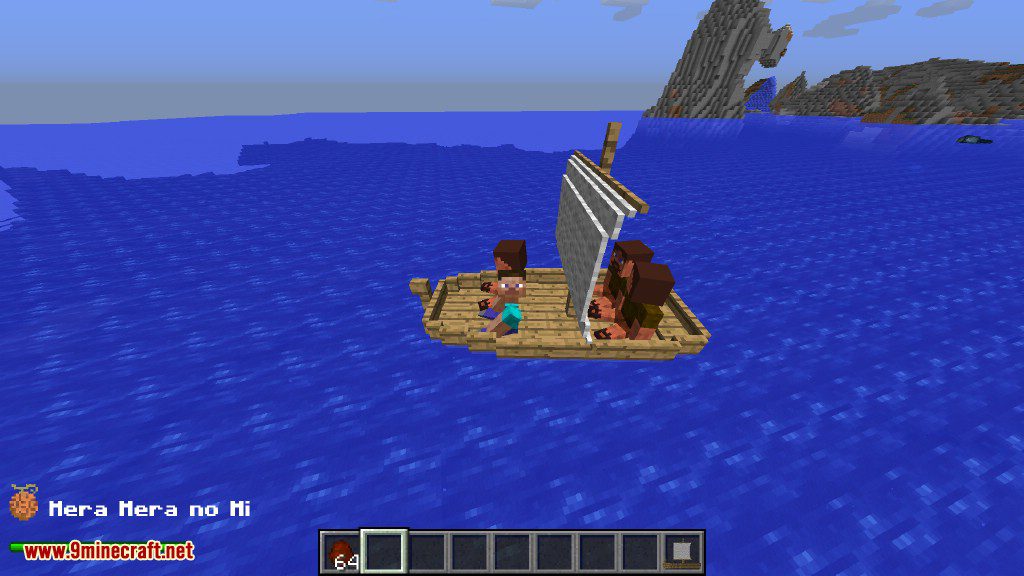 Striker (Ace's boat)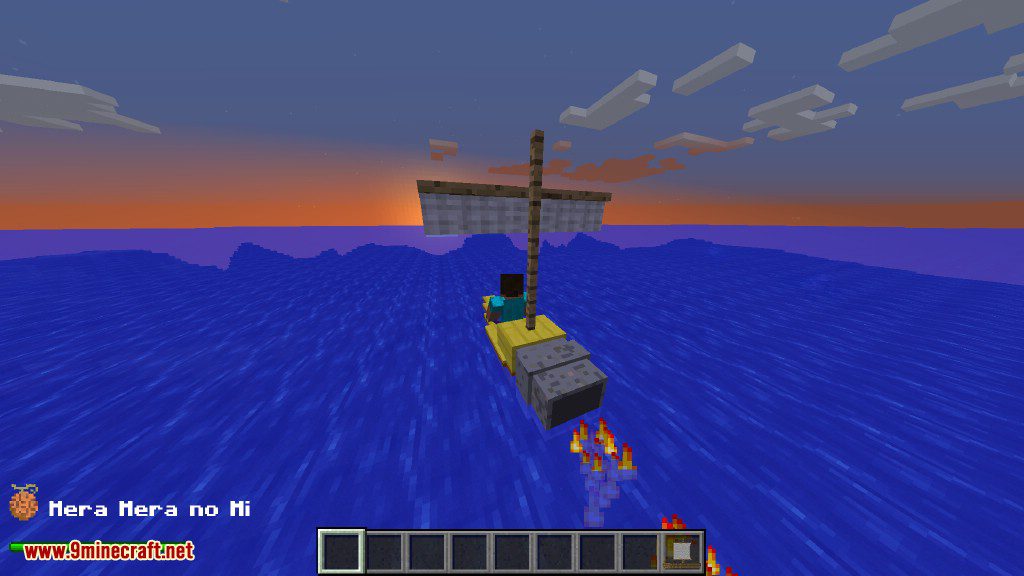 Kairoseki Blocks that make Devil Fruit Users weak uppon touch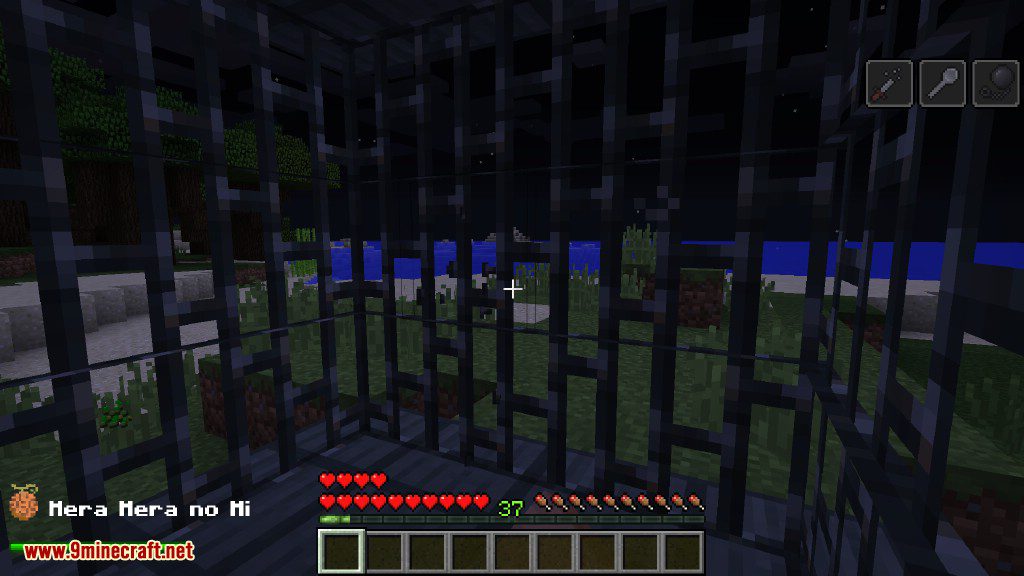 Snail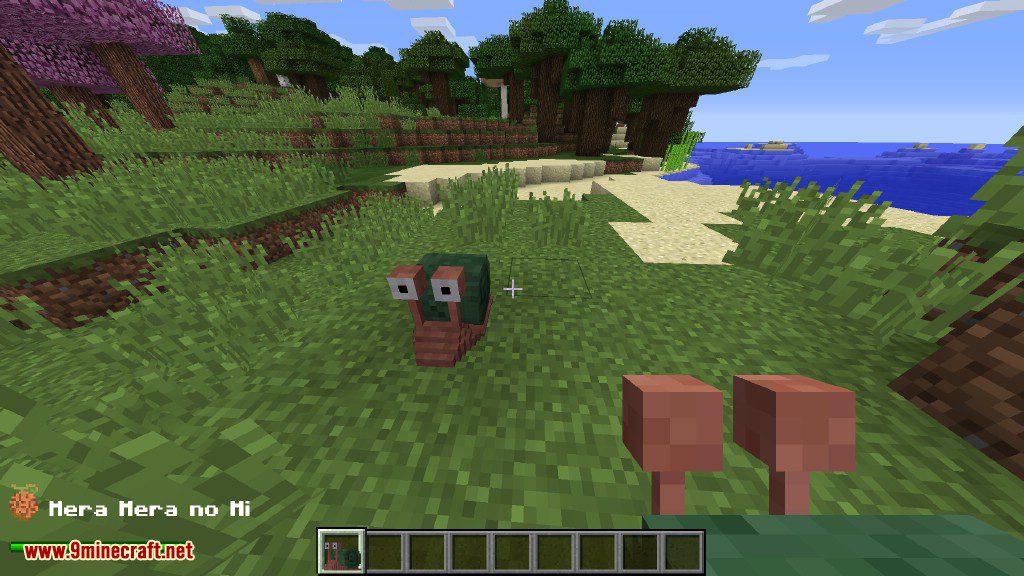 Guns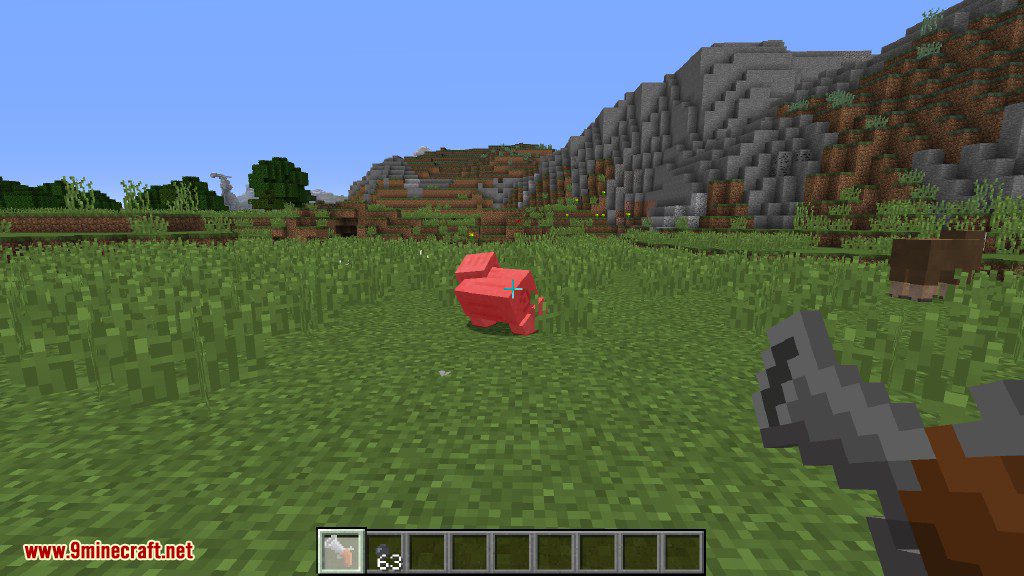 Generated Trees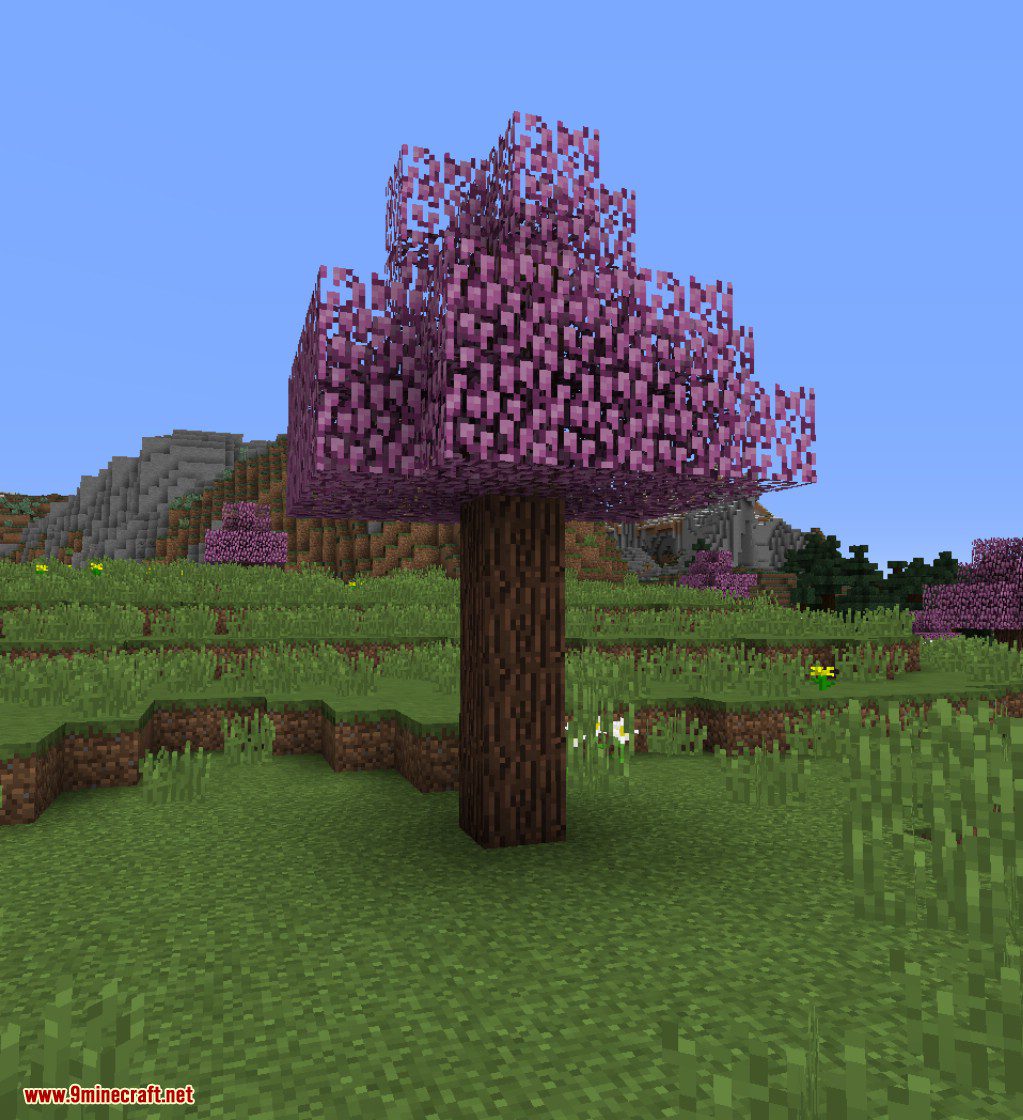 Clothing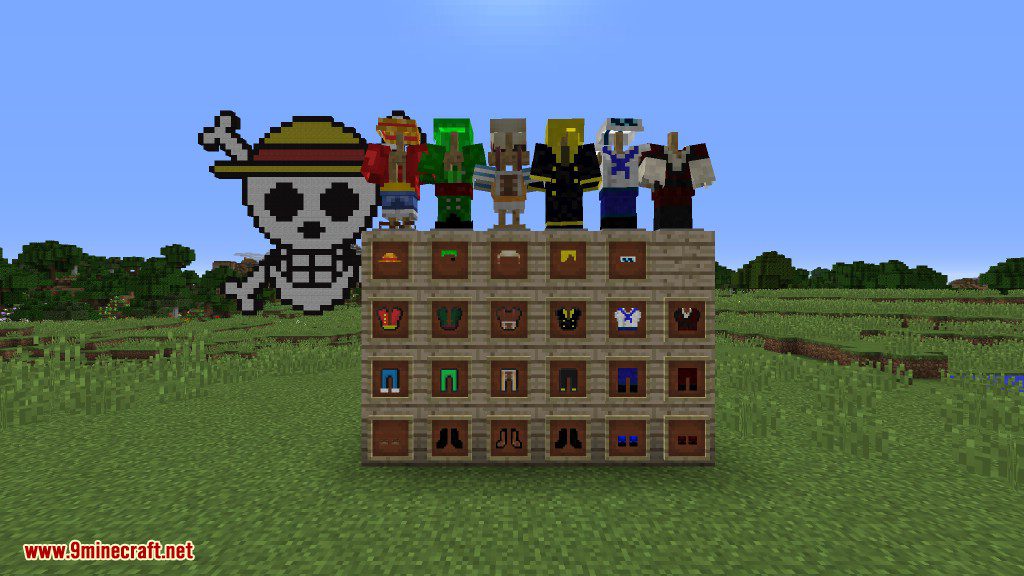 Dials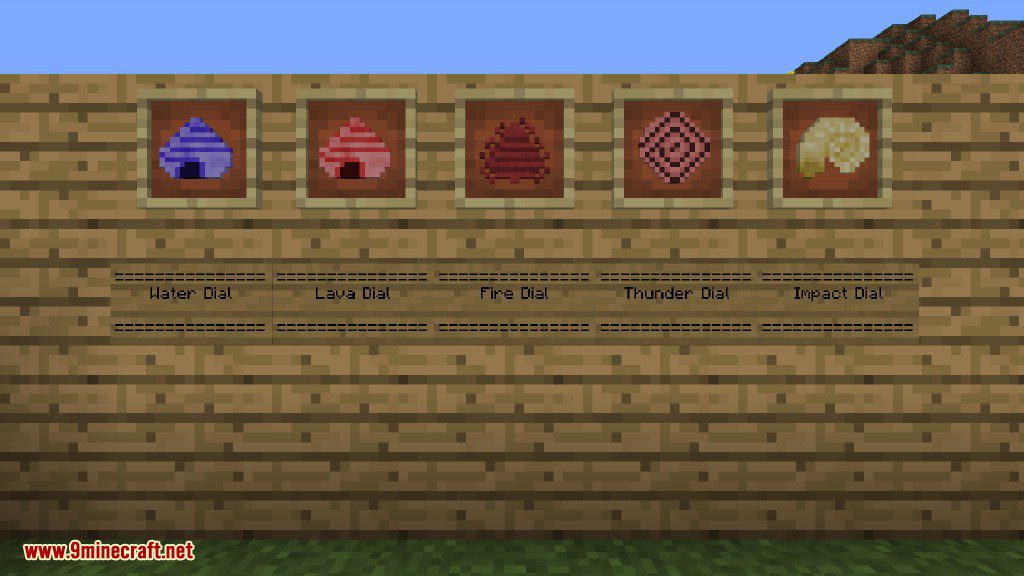 Clima Takt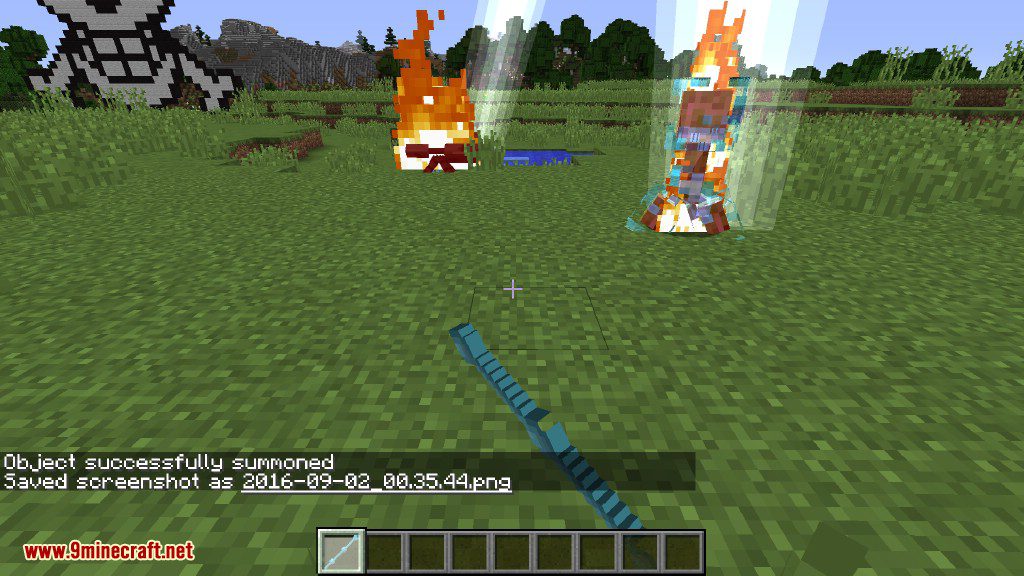 Morgan's Fortress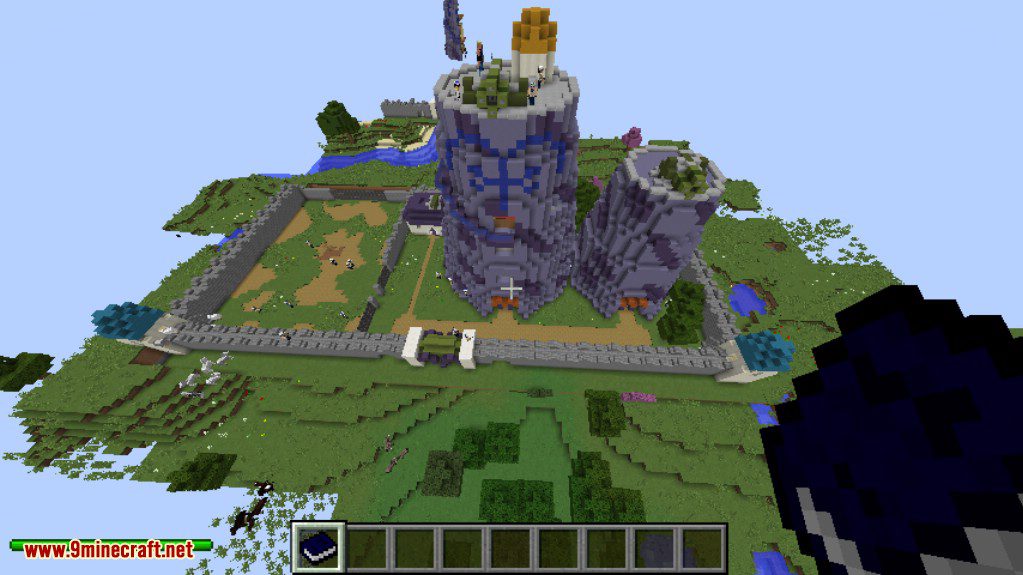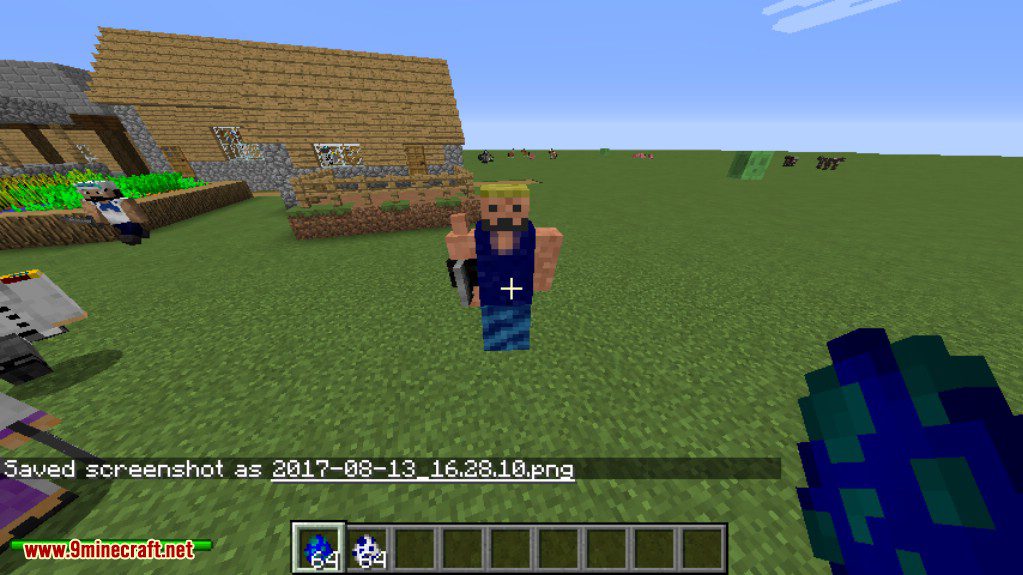 Villages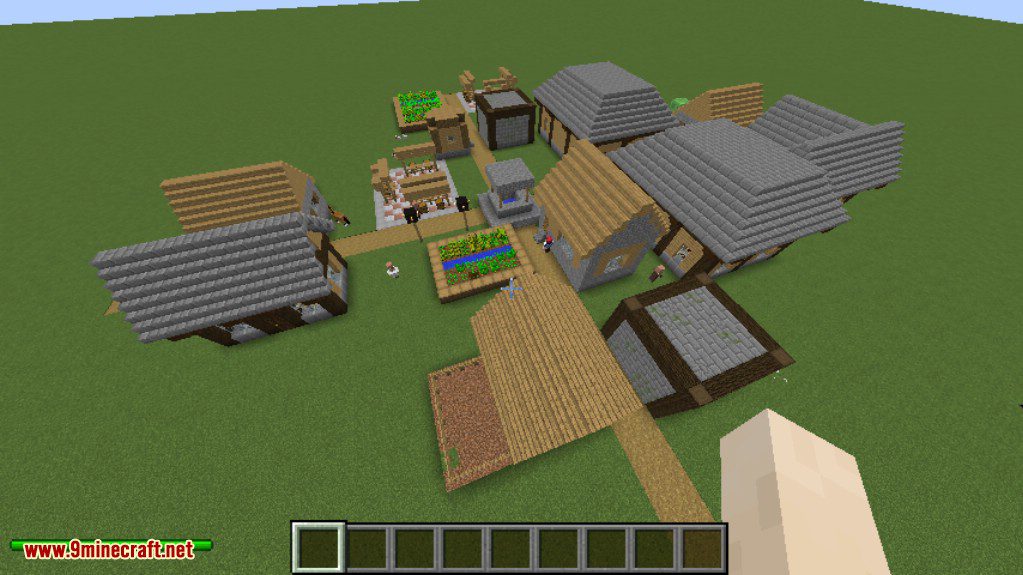 Bandits / Marines (A bandit is being killed by a marine)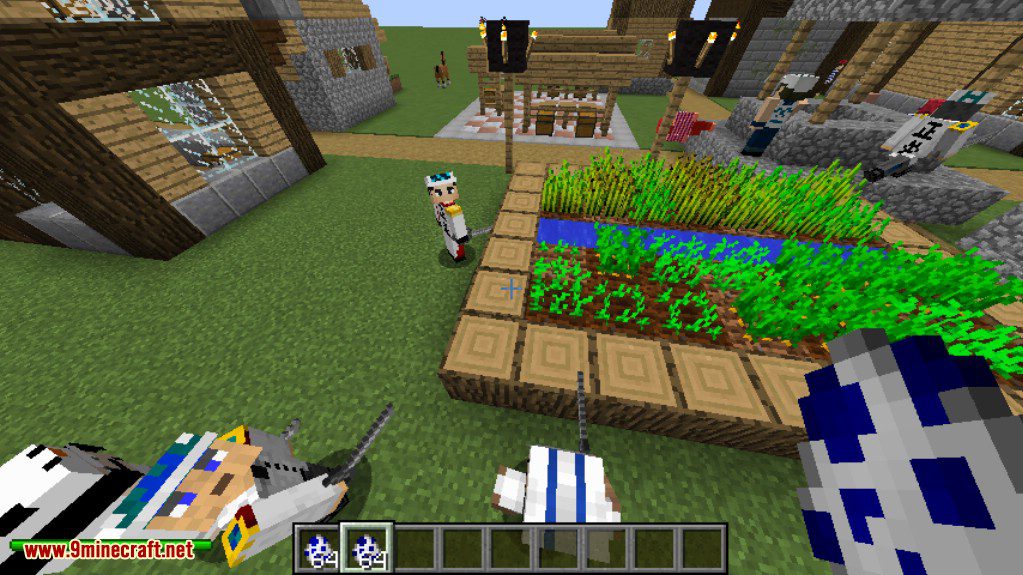 Screenshots:
Crafting Recipes:
Recommend that you should install Just Enough Items (for mods using Forge) or Roughly Enough Items (for mods using Fabric) to view the full recipes included in this mod
Kairoseki Ore / Gem / Block / Bars: Kairoseki (translated "Seastone") is a rare stone that drains the power of Devil Fruit Users. Because Kairoseki gives off a wavelength that is the same as the sea itself it can only be found below Oceans/Rivers and so on. (Breaking a Kairoseki ore drops 1 Kairoseki Gem, while putting it in a furnace gives two).

Steel / Dark Steel Ore / Ingot: The ores can be found deep in every biome, while ingots are used to craft weapons and ammo.
Wado Ichimonji Sword: The Wado Ichimonji is a sword of great personal importance to Roronoa Zoro, and it was once Kuina and her family's sword. It is also one of the 21 O Wazamono grade swords.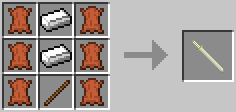 Sandai Kitetsu Sword: The Sandai Kitetsu is one of the Wazamono grade swords, a "Sharp Sword". Like all of its predecessor Kitetsu swords, this one is said to be cursed.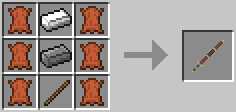 Shusui Sword: Shusui is one of the 21 O Wazamono grade swords and was once wielded by the legendary samurai Ryuma. It is considered the national treasure of the Wano Country. After his death, the katana was buried with Ryuma, until his grave was robbed by Moriah'screw.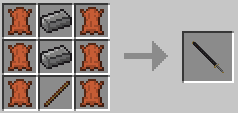 Mihawk's Yoru Sword: Yoru is one of the strongest swords in the world. It is one of the twelve Saijo O Wazamono and a "Black Sword" (黒刀 Kokutō). This blade is currently owned by Dracule Mihawk.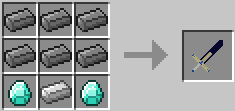 Arlong's Kiribachi Sword: Kiribachi is a gigantic sword wielded by Arlong.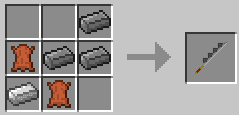 Smoker's Jitte Sword: The Nanashaku Jitte is Smoker's primary weapon. It is a jitte whose tip is made of Seastone, which Smoker uses to suppress Devil Fruit users' powers in order to debilitate and capture them.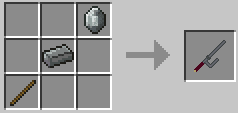 Brook's Soul Solid Sword: Soul Solid is the name of Brook's cane sword. Since he only gave the name of the sword after the timeskip, it is unknown if his sword always carried this name.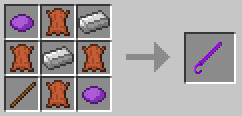 Crocodile's Hook: It is a Hook made from tough Gold alloy. Removing it's cover reveals a poisonous iron hook.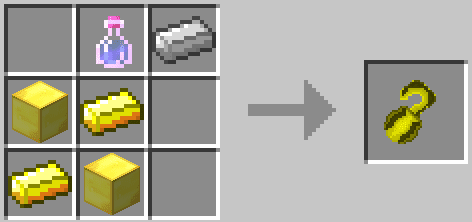 Law's Sword (Nodachi): The nodachi (野太刀 nodachi, literally meaning "field sword"), sometimes referred as odachi (大太刀 ōdachi, literally meaning "great sword") is a large two-handed sword. Its cutting capability and range exceed that of a katana, due to its weight and size.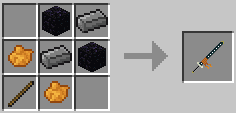 Incomplete / Completed Clima-Tact: The Clima-Tact was first created by Usopp. It resembles a bo-staff that can be separated into three segments. Its true power lies in its ability to manipulate the climate of its surroundings.

Usopp's (Black) Kabuto: The Kabuto is a dial-powered giant slingshot.

Flintlock Gun: A flintlock is a type of gun ignition mechanism that was first introduced in about 1630. It was a revolutionary design that replaced the firearm-ignition technologies at the time, such as the matchlock and wheel-lock.

Senriku Rifle: Senriku is a rifle with an extra-long barrel with a widely-flared muzzle, similar to a blunderbuss but highly exaggerated. The end would normally render the cross-hairs placed just behind it useless, though that does not seem to be the case.

Bazooka: Just a bazooka

Cutlass: A cutlass is a short, thick saber, with a slightly curved blade sharpened on the cutting edge, and a hilt often featuring a solid cupped or basket-shaped guard. It is used by many low-ranked marines.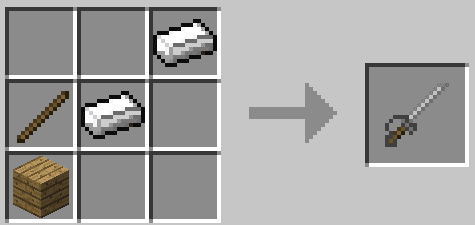 Dials (Water/Lava/Fire/Thunder/Impact): Dials are strange, mysterious devices made from the remains of particular shellfish, which have the ability to store energy and matter. The shellfish remains are gathered from the shallows near the shore of the White-White Sea. Though they originate from Skypiea, some of them can reach and be used in the lower seas.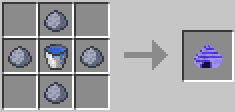 Ship Builder: Allows you to build ships!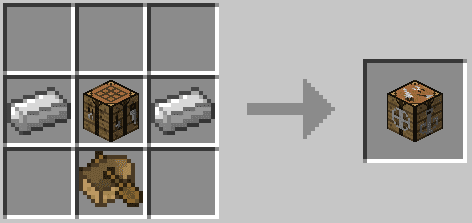 Striker x2 times faster than a normal boat but it can only be ridden by a Mera Mera no mi user. Sailboat. can hold up to 4 Players/Animals/Villagers.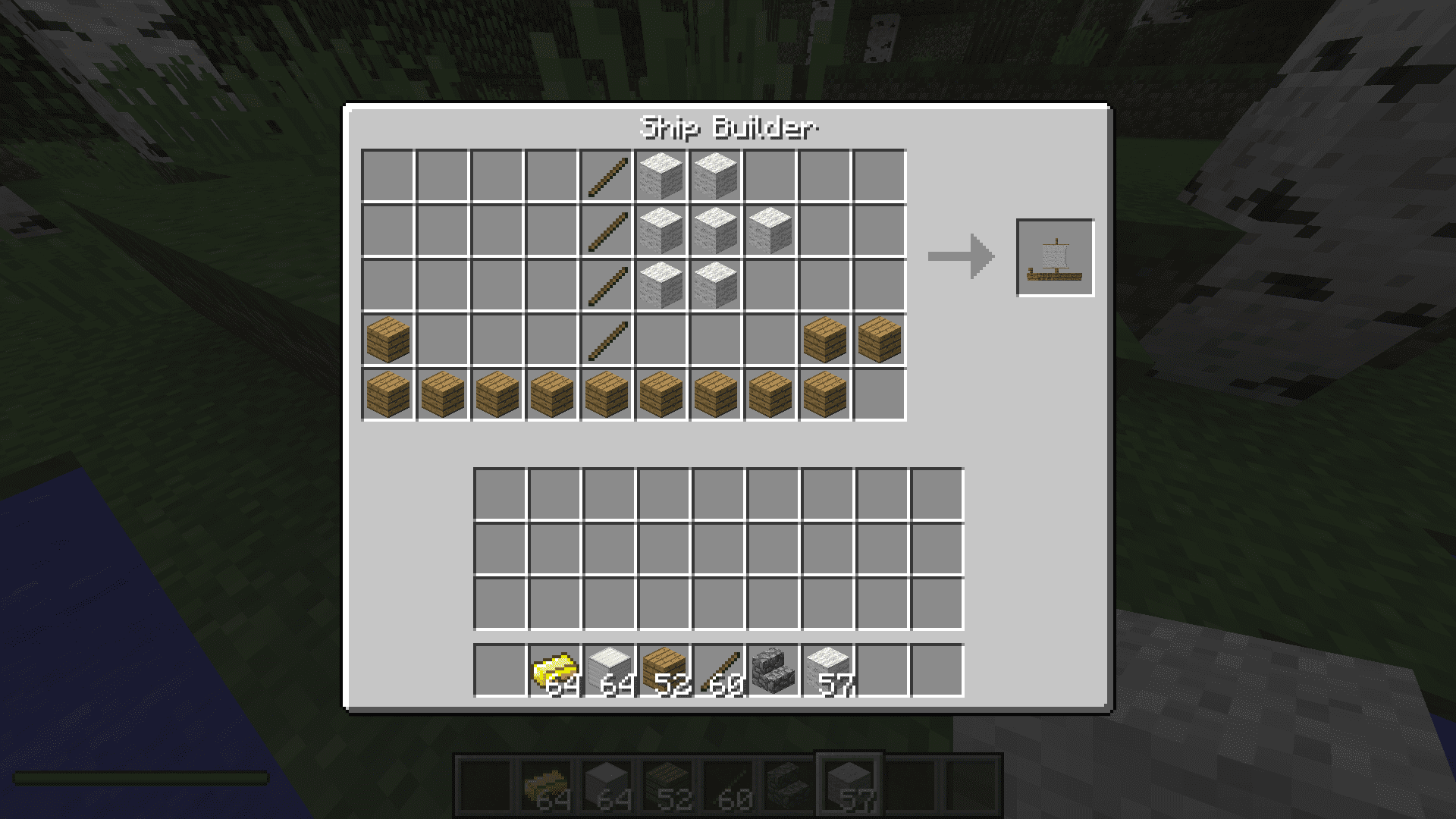 Luffy:

Zoro:

Usopp:
Sanji:

Marine:

Pirate:

How to use:
Devil Fruits
To use powers press X / C / V / B (Each button triggers a different power)
Gomu Gomu no:
X: Pistol
C: Gear 2
V: Gear 3
B: Gear 4 (Press Jump to jump in midair)
Mera Mera no mi:
X: Higan
C: Shinka:Shiranui
V: Hiken
B: Dai Enkai: Entei
Noro Noro no mi:
X: Slow Beam
C: High Speed Rotation Mirror Ball
V: Mashi Mashi
Suke Suke no mi:
X: Skating (Invisibility)
Op Op no mi:
X: Room
C: Shambles
V: Injection Shot
B: Takt
Hie Hie no mi:
X: Ice Saber
C: Ice Ball
V: Ice Age
Z: Ice Block: Pheasant Beak
Nikyu Nikyu no mi:
X: Pad Ho
C: Tsuppari Pad Ho
V: Ursus Shock
Yomi Yomi no mi:
Revive (No key pressing is needed).
Goro Goro no Mi:
X: El Thor
C: Sango
V: Deathpiea
Requires:
How to install:
How To Download & Install Mods with Minecraft Forge
How To Download & Install Fabric Mods
One Piece Craft Mod 1.12.2, 1.10.2 Download Links
For Minecraft 1.9.4
For Minecraft 1.10.2
For Minecraft 1.12.2
Tags: