Search for the Skyheart Map
21,397
views ❘
May 7, 2021
Search for the Skyheart Map Introduction
Come, awake from your crashed ship in Windhaven, home to Captain Alysia and her cunning rogues. Test your mental acuity and physical dexterity, with challenges of skill and wit alike, against the strongholds of this floating archipelago. There are many surprises, mysteries, and tales to be found here, but it will take a keen mind to discern the truth. So, come, and journey into Search for the Skyheart!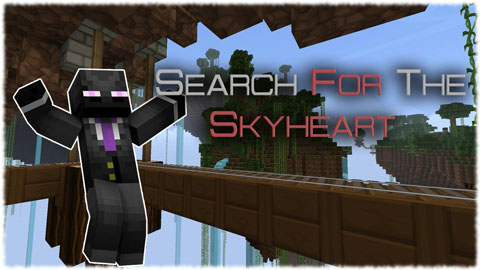 Search for the Skyheart Map features and challenges:
Simply completing this map is a challenge, not because of tiresome grinding or endless battles, but because it requires a fair level of observation, the ability to problem solve, and about 2-4 hours of free time. If you do not meet these requisites, then you may not enjoy this adventure, and I wish you well on your travels. However, for the intrepid explorer, this map offers:
An original algorithmically generated skyscape, Challenging puzzles which require logic, not guesswork, Engaging skill-based activities, and no parkour! A full story presented from multiple perspectives, Sounds and music, collectible records, and An Adventure!
Search for the Skyheart Map Screenshots:
Different Resource Packs:
How to install:
Config: For multiplayer, you must enable command blocks. Simply add this line to your server.properties file:
enable-command-block=true
Download links for Search for the Skyheart Map:
Tags: