Simple Shader (1.20, 1.19) – MCPE/Bedrock
98
views ❘
August 17, 2023
Simple Shader (1.20, 1.19) is a shader pack that transforms the look of Minecraft PE to be brighter, cleaner, and more minimalistic. Simple Shader PE is specifically designed to work with the Bare Bones Texture Pack and takes inspiration from the Official Minecraft Trailers. This shader pack is compatible with Render Dragon and MCPE versions 1.19+.
Features:
Unique Sky, Clouds, Sun, and Moon: The shader offers unique sky, clouds, sun, and moon, enhancing the overall lighting in the game.
Bright Blue Water in All Biomes: The shader provides bright blue water in all biomes, enhancing the visual appeal of the game.
Lighter, More Vibrant Colormaps for Grass and Leaves: The shader includes lighter, more vibrant colormaps for grass and leaves, making the game world feel more alive.
Water Splash, Weather, and Smoke Particles: The shader includes water splash, weather, and smoke particles, adding a dynamic element to the game.
Improved Fogs for Weather and Underwater: The shader provides improved fogs for weather and underwater, adding to the mood and atmosphere of the game.
Atmospheric Fogs in the Overworld, Nether, and End: The shader creates atmospheric fogs in the Overworld, Nether, and End, enhancing the visual experience of the game.
Brighter Fire and Lava: The shader makes fire and lava brighter, enhancing the visual appeal of the game.
Two Modes (Daylight and Twilight): The shader offers two modes – Daylight and Twilight, allowing players to choose the one that best suits their gameplay.
Screenshots: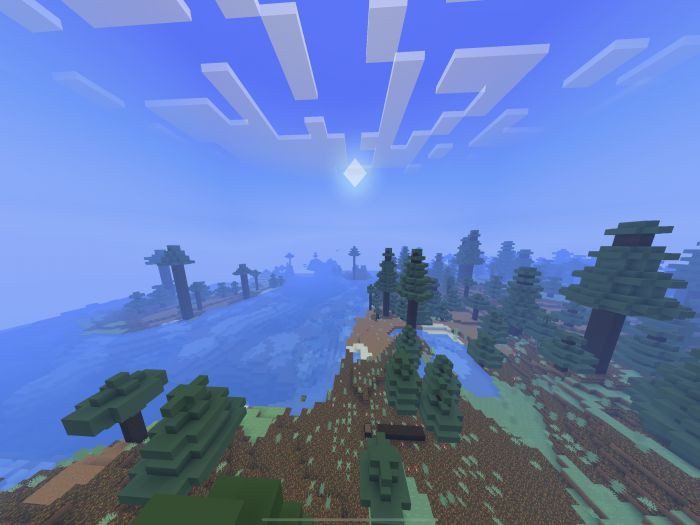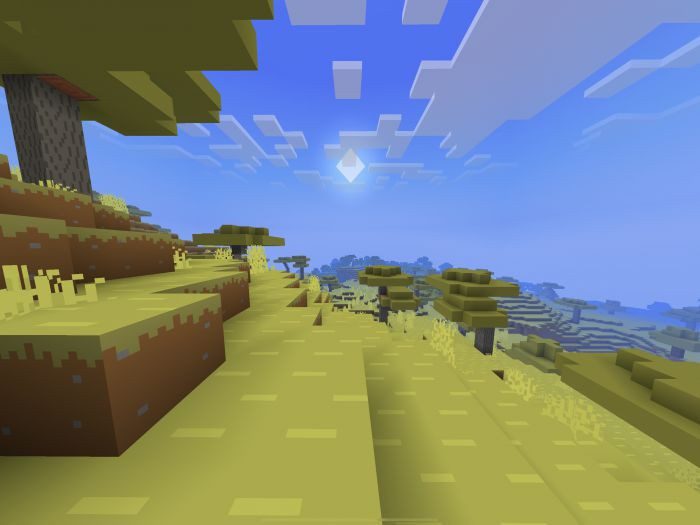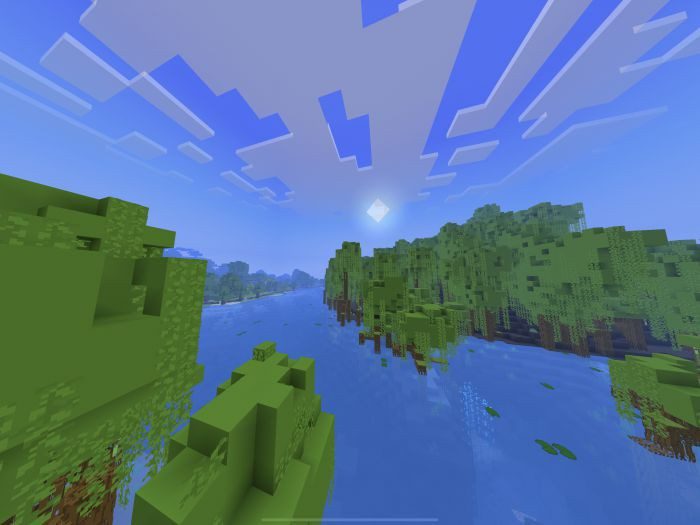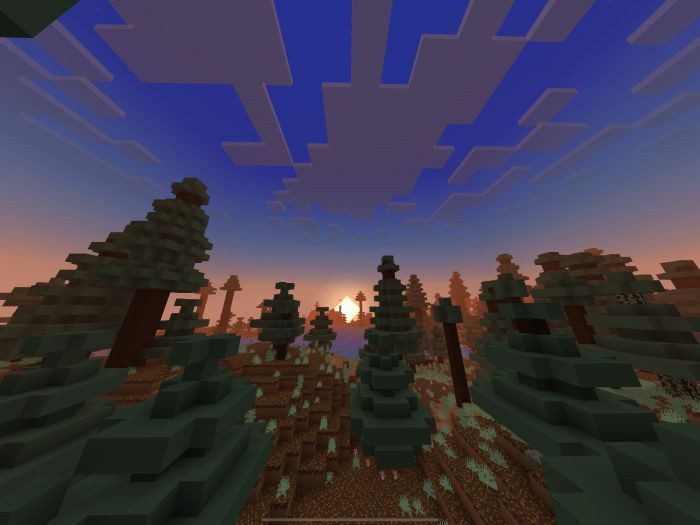 How to install:
How To Install Mod / Addon on Minecraft PE
How To Install Texture Packs on Minecraft PE
How To Install Map on Minecraft PE
Simple Shader (1.20, 1.19) – MCPE/Bedrock Download Links
You may also like
For Minecraft PE/Bedrock 1.20, 1.19
mcpack: Download from server 1 – Download from server 2
Tags: