The Iron Rose Map
27,598
views ❘
September 16, 2016
What is The Iron Rose Map?
The Iron Rose is an advanced Puzzle/Adventure map that focuses on story and problemsolving rather than endless streams of mobs. Put your minecraft knowledge to the test in your pursuit of freedom.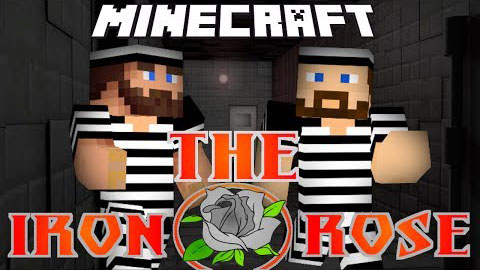 Map Features:
Custom Textures
Custom Sounds
Interactive Storyline
Advanced Puzzles
2-4 Hours of Gameplay
The map is made for singleplayer but works in multiplayer too!
The Iron Rose Map Screenshots:
What to do if you get stuck:
Step 1: Investigate the rooms closely, search for details that sticks out.
Step 2: Look at your "own" thoughts in the chat. They often contains clues on how to beat the current puzzle.
Step 3: Think logically. The puzzles often have simple solutions, you just have to see it from the right perspective
Step 4: If all above fails, try asking on the forums if someone else have beaten the puzzle and can help you.
Step 5: Lie down and cry
Be warned, this map contains mild swearing and drug references.
Resource Pack: Included in the download file
How to install:
Download links for The Iron Rose Map:
Tags: