The Jugglers Balls Map
12,500
views ❘
September 28, 2016
About The Jugglers Balls
The Juggler was born from the 1.7 mechanic "setblock" and "summon". Go on. Play with "The Jugglers Balls".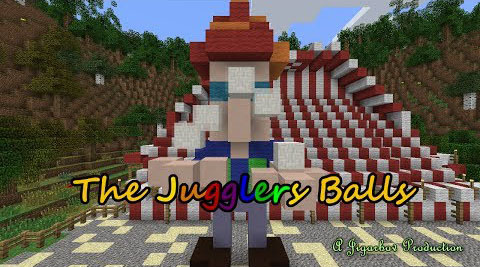 Map Video:
Notes:
Very cpu intensive map. You may need a high end pc or optifine to play this map. Not to mention 1.7 isn't very well optimised and the launcher stays open hogging resources. Play at your own risk!
If playing on SMP ensure enable-command-block is set to true in the server.properties file! If for some reason you didn't spawn in the correct beginning, the coordinates are: x:65 y:63 z:-507.
How to install:
Download links for The Jugglers Balls Map:
http://www.mediafire.com/download/q7t7hisw3mmmdu2/The_Jugglers_Balls_by_Jigarbov.zip
Tags: