The Kitchen Mod 1.7.10 (Sandwiches, Ovens, Knifes and more)
278,767
views ❘
July 2, 2018
The Kitchen Mod 1.7.10 allows you to make modular sandwiches. With each layer you put in it, the more it heals your hunger. And you might be lucky to uncover one of the special combinations.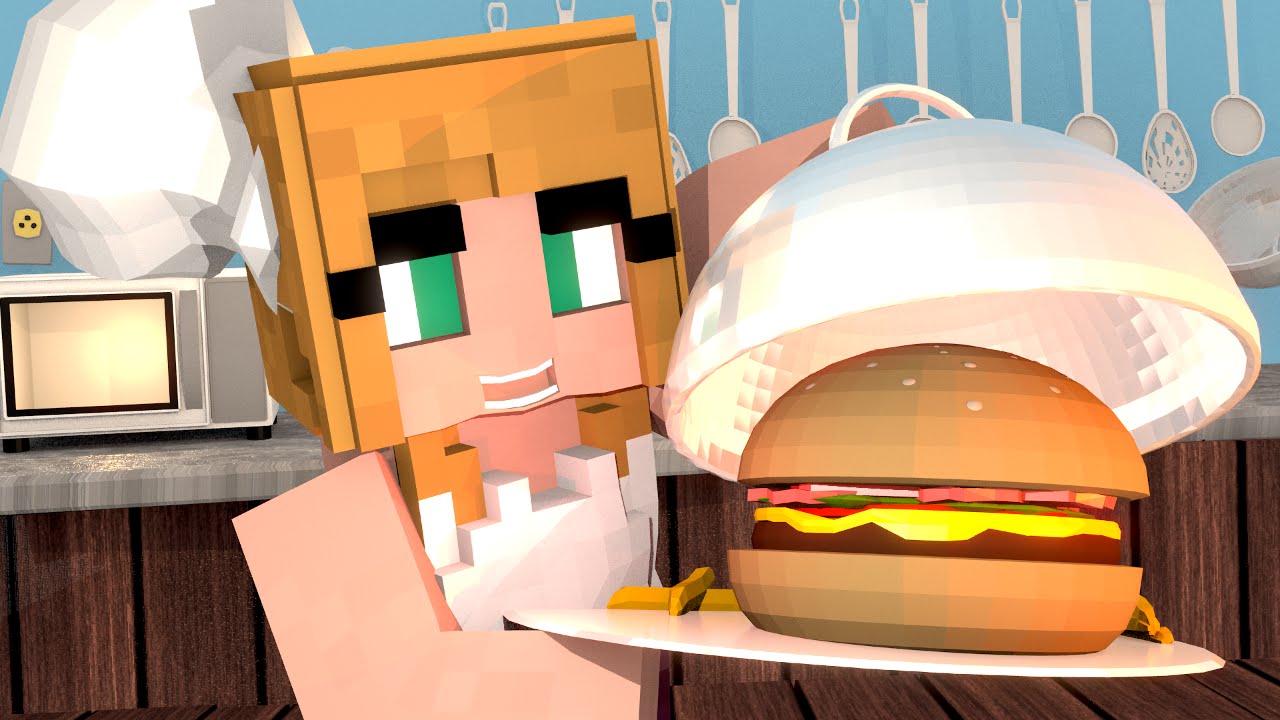 This mod adds in a bunch of useful kitchen items, like plates, a cutting board, an oven, & a frying pan. The coolest feature of this mod is the ability to create a sandwich that is up to 10 layers large. You can make HUGE sandwiches that recover tons of hunger.
Features:
Modular Sandwiches:
First you have to make a Cutting Board (recipe further down!), then a knife. You are now fully equipped to make your sandwiches. Go ahead and slice up some stuff with that knife, and put it on the Cutting Board by right-clicking.
A sandwich has very few requirements. All it really needs is for there to be a Slice of Bread, or Toast at the top, and the bottom of the Sandwich. A sandwich can hold as many layers as you can throw at it! Each layer adds to the total amount that the sandwich is going to feed the player once eaten.
Once you are satticfied with your sandwich, simply shift-right-click to pop it off the Cutting Board, and enjoy your sandwich!
Oven:
The Oven allows you to cook food items using less coal, and less time. You can cook 16 items total, and up to 4 different types (4 of each type).
You shift-right-click the Oven with an empty hand to open/close it. When it's open you can put items into it. You add the items by simply right-clicking the oven with the item in your hand (Only food items can be added). Once you have added your items you need to fuel the oven. Right-click it with a piece of coal, and close the oven to start cooking!
Once the items are ready, smoke particles will start spawning around the lid of the oven. Open the oven, and right click with an empty hand to take out a stack.
But don't wait too long, your food may get over-cooked!
Plate:
The plate can be used to display your fancy items.
IT IS NOT USED TO MAKE SANDWICHES! Many YouTubers have been saying that you use the Plate to make sandwiches. THIS IS NOT TRUE! For that you use a Cutting Board.
Place it down and it'll face you, then right-click with an item to add it to the plate. There is no limit to how many items you can put on, but keep in mind; the more you add, the lower the framerate you'll get!
Right-click with an empty hand to take off the top item.
Shift-right-click to pick up the plate with all the items still on there. This means that next time you place it, all the items will still be there. Hover over the plate in your inventory to see what's on it.
You can also display sandwiches on it, and they'll render as fancy as in your hand! Just right-click the plate with the Sandwich item, you don't make the Sandwich on the plate!
Frying Pan:
Used to fry bacon and chicken fillets. Simply right click it with a piece of bacon or a chicken fillet, and it'll start a'cookin'.
When it changes it's look, right-click again, with an empty hand, to take it off.
Also used to make jam and peanut butter! You can make strawberry jam using Sugared Strawberry Slices, Apple jam using Apple Slices, and you can make Peanut Butter using peanuts, which are found growing in the wild.
Once the jam has finished cooking, right click the pan with an Empty Jam Jar to fill the jar with the jam currently held on the pan. Jam can then be used on sandwiches!
The pan has to be placed on top of an Oven in order to work. Wouldn't really make sense to cook food on a patch of dirt, would it?
Screenshots: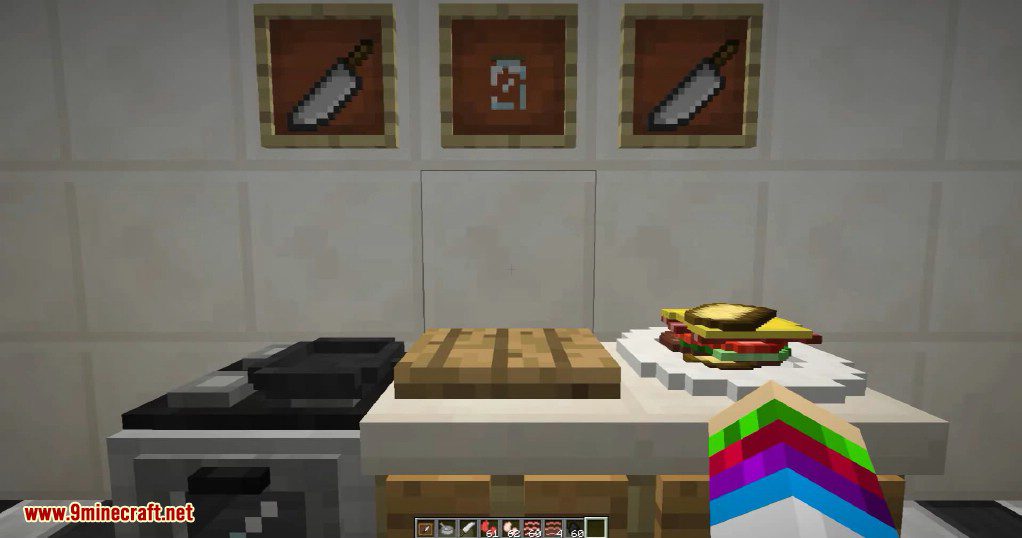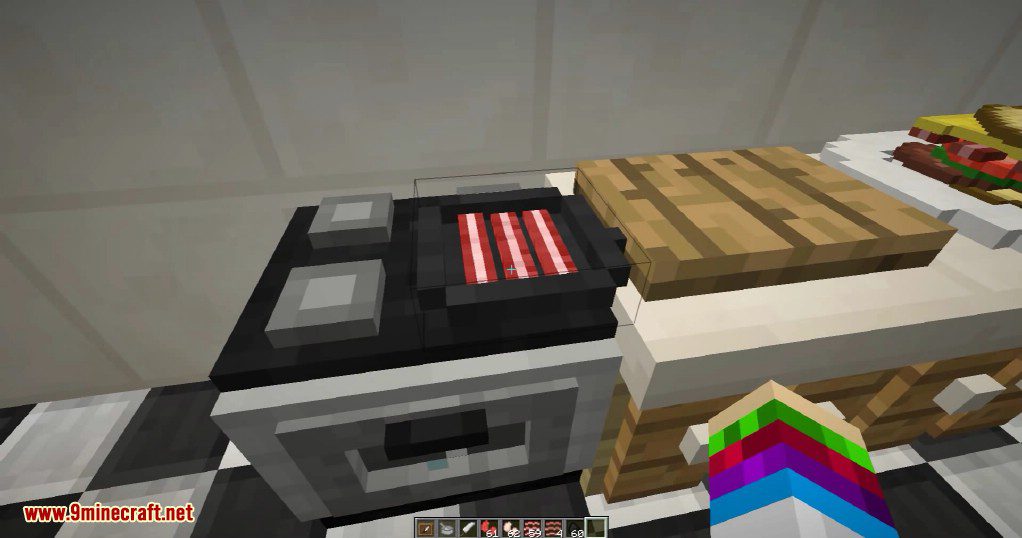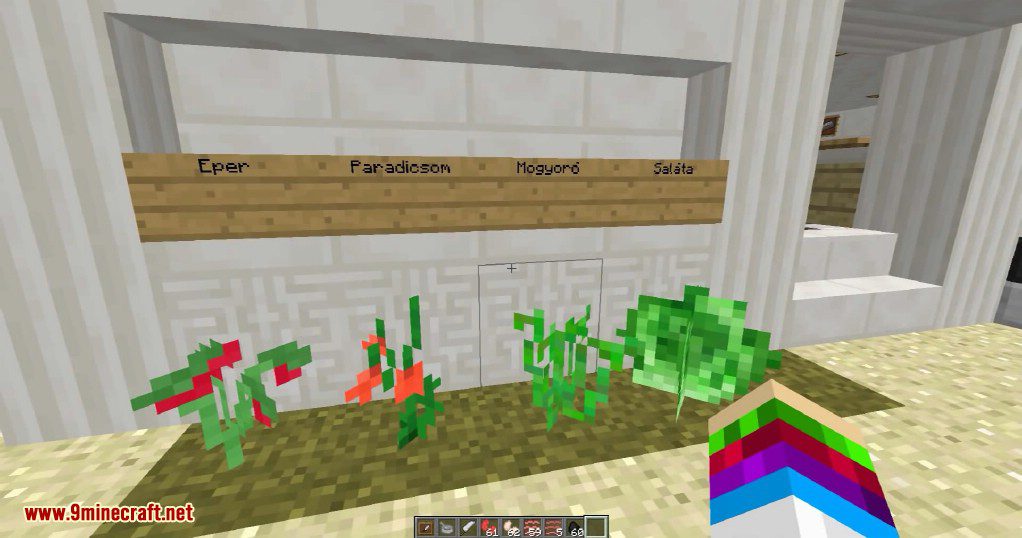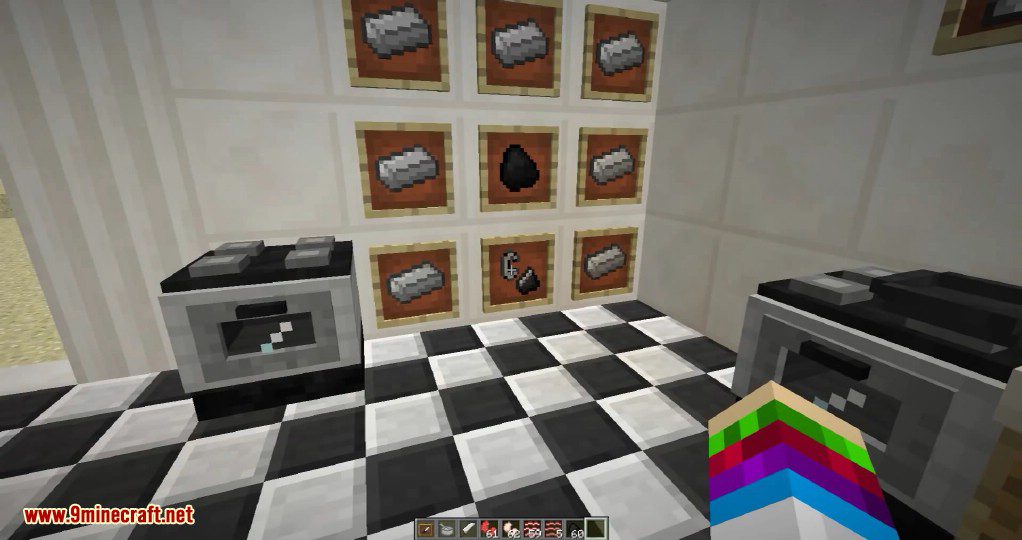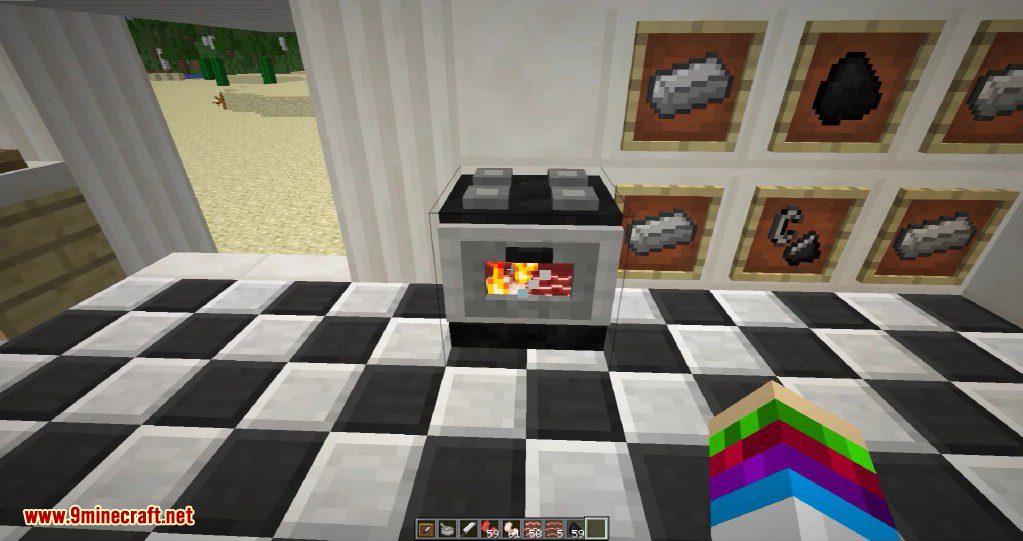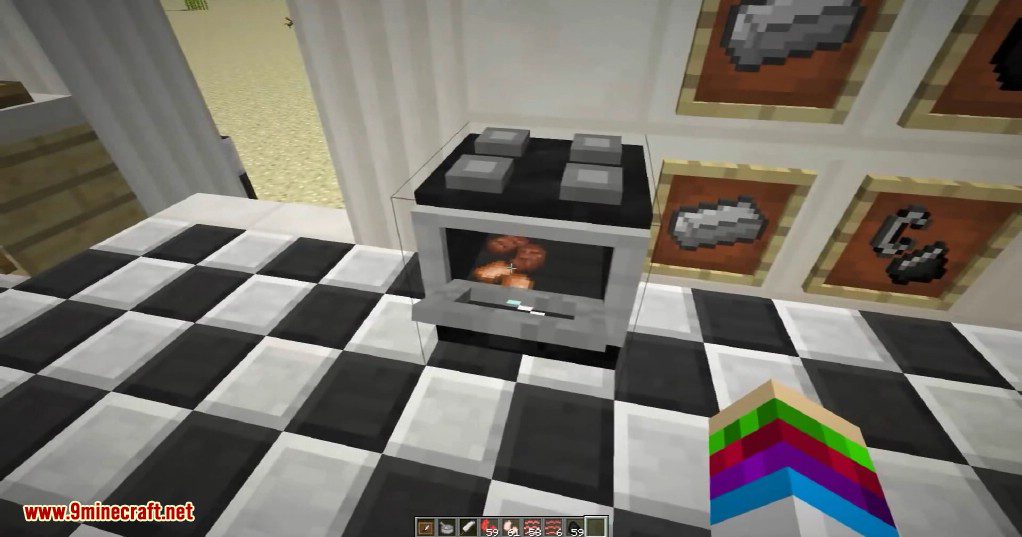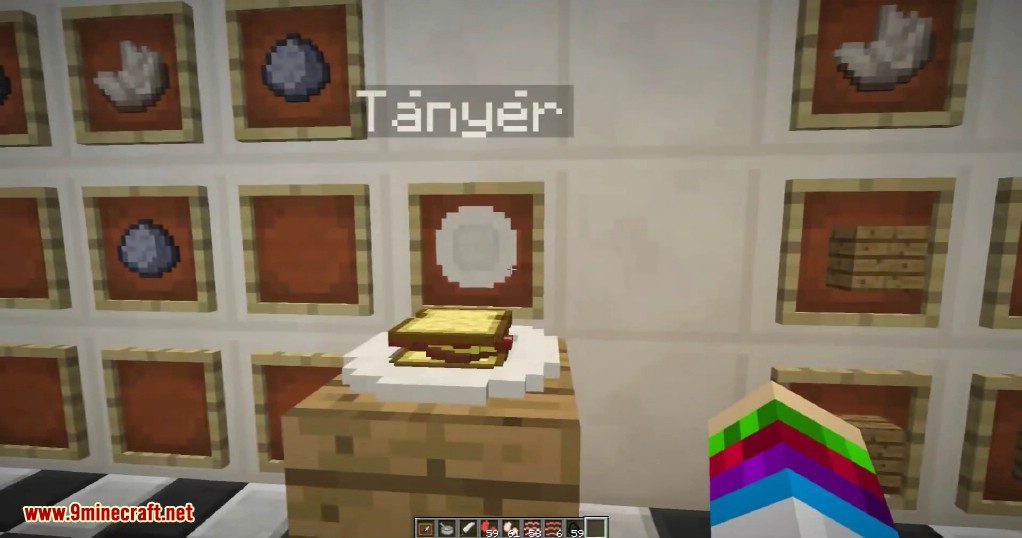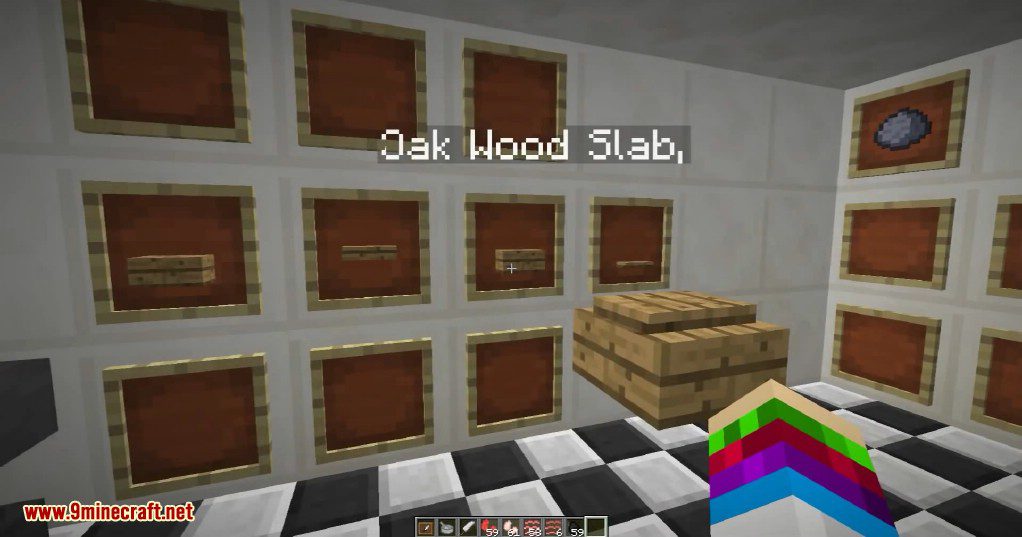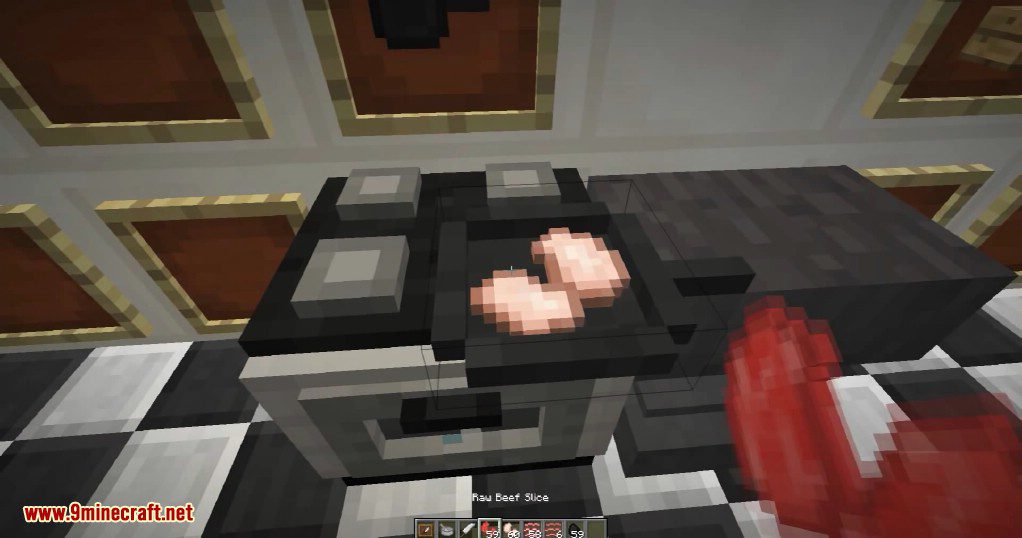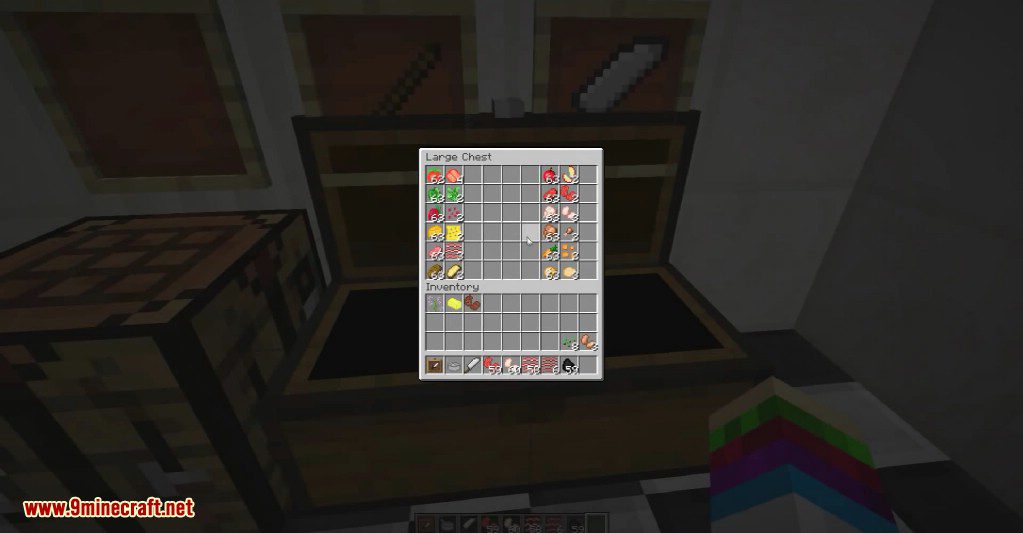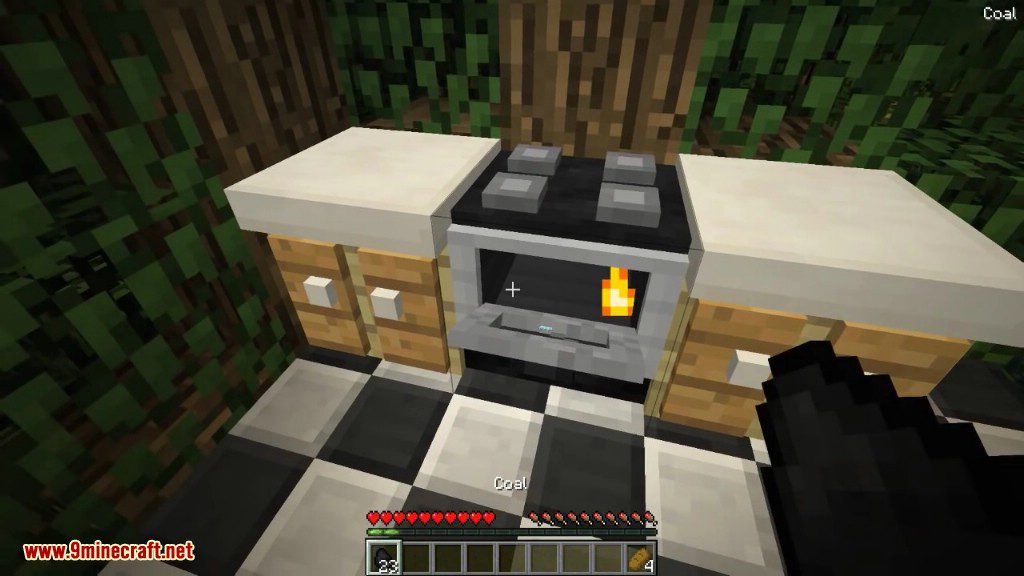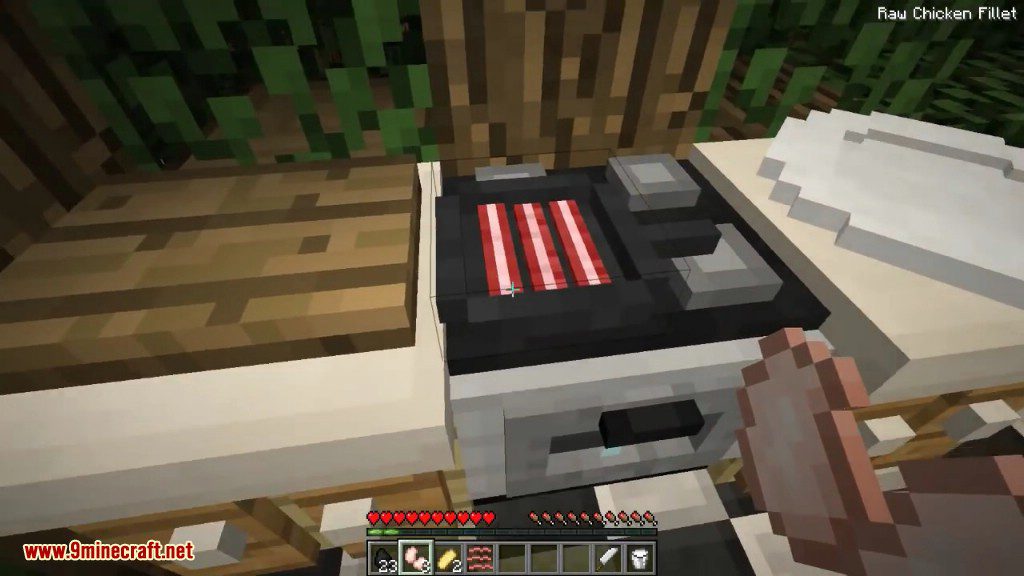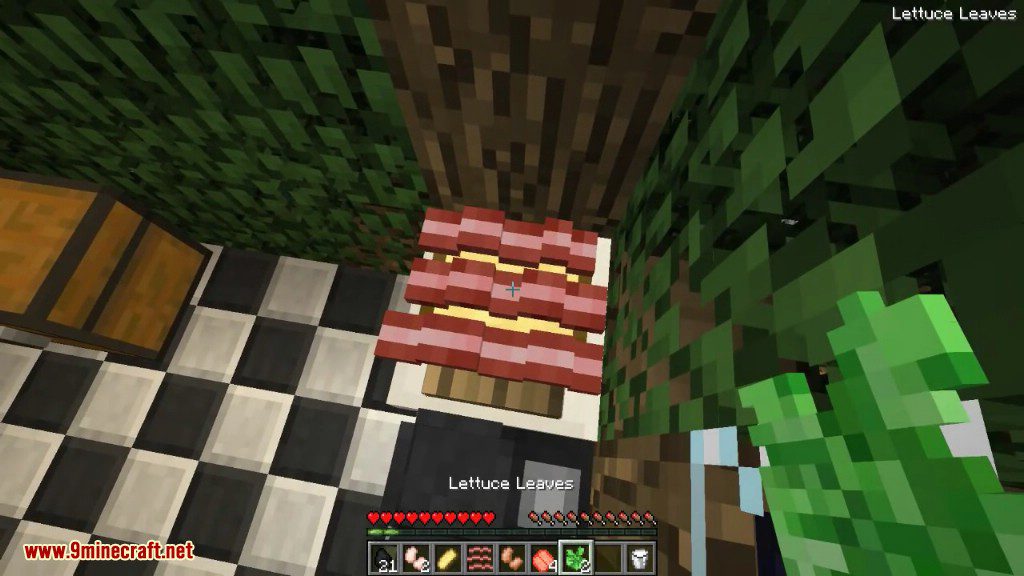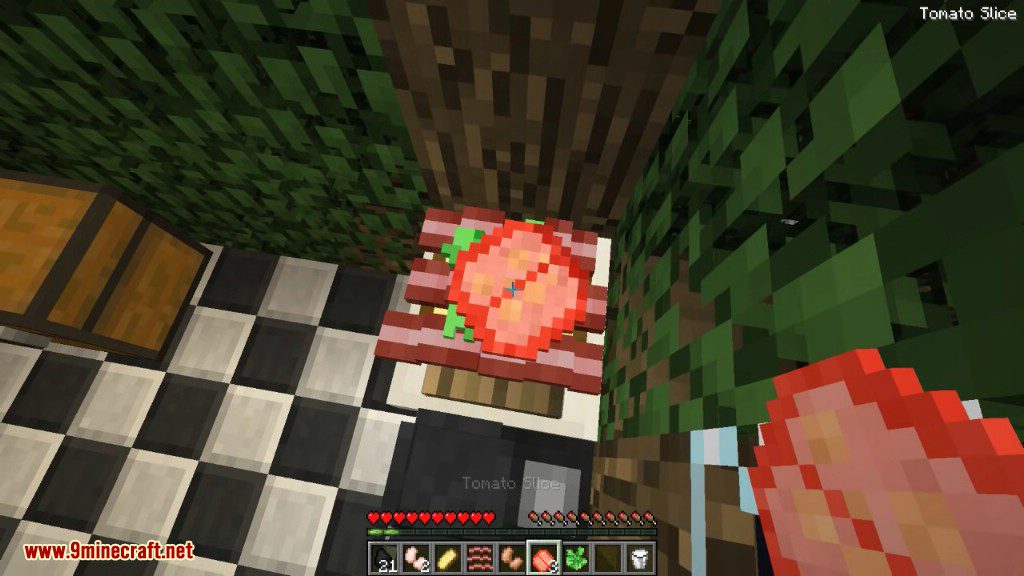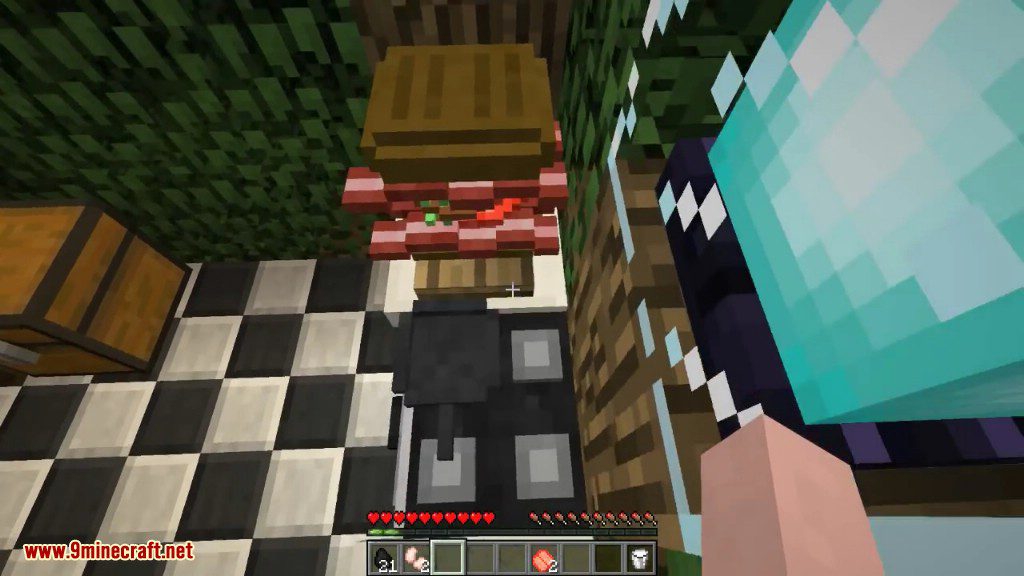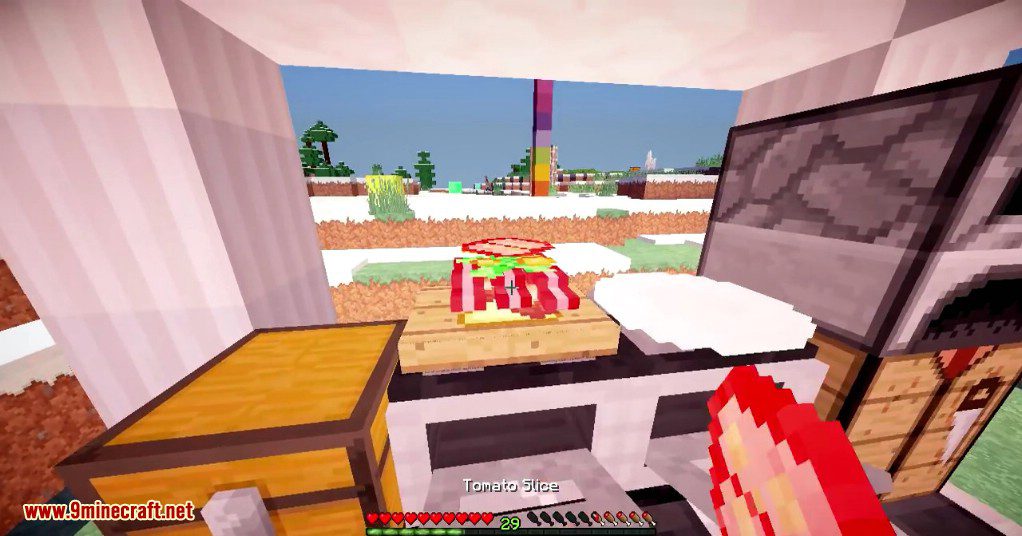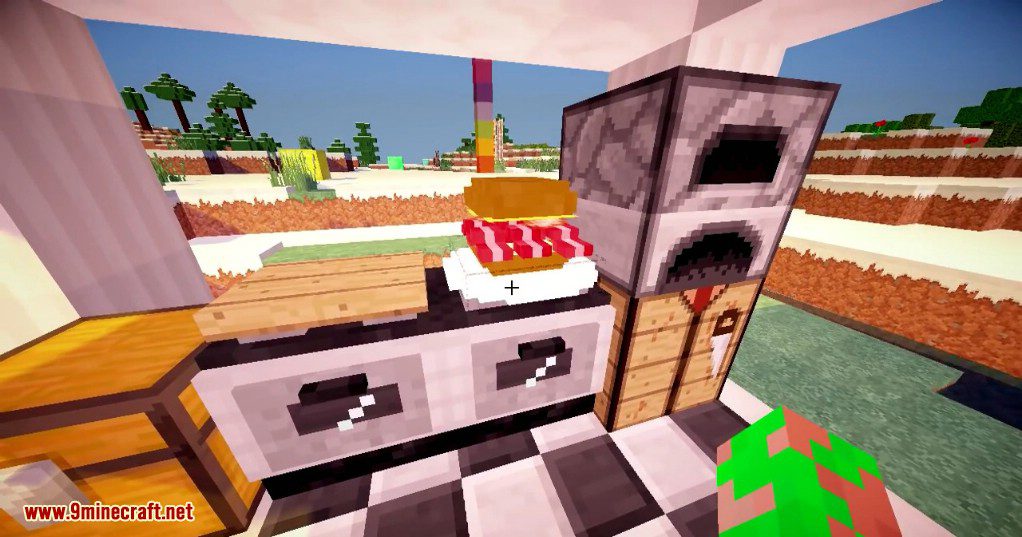 Requires:
How to install:
How To Download & Install Mods with Minecraft Forge
How To Download & Install Fabric Mods
The Kitchen Mod 1.7.10 Download Links
For Minecraft 1.7.10, 1.7.2
Tags: