Badlion Client Launcher (1.19.2, 1.18.2) – Best Minecraft PvP Client
4,900
views ❘
July 27, 2022
❘
Badlion Client Launcher (1.19.2, 1.18.2) is a free-to-use launcher and manager for Minecraft. It doesn't require an additional purchase. If you already own the game, you can download Badlion and begin using it immediately.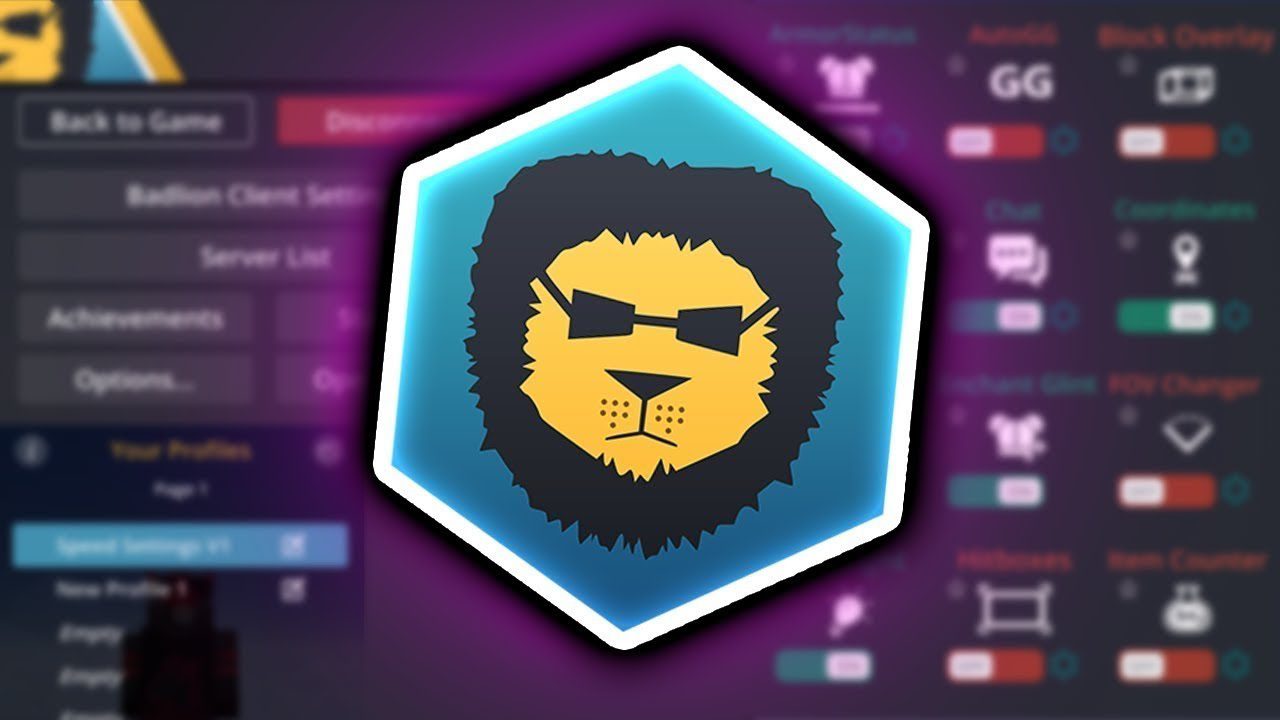 The Badlion client is more than just a launcher, though. It comes with more than 50 mods built-in, as well as FPS boosters, anti-cheat mechanisms, and much more. Badlion is the Minecraft launcher for the discerning player — the person who wants the best Minecraft experience possible after they've mastered everything else the game has to offer.
Features:
The launcher features don't stop with just the launcher, though. If you start the game from the Badlion Client, you can access a lot of graphical features. This starts with the FOV, or field of view. You can make granular adjustments based on your preferred view, or you can set it to the maximum possible FOV: an option appropriately named Quake Pro.
You can also change your character's appearance through cosmetics, such as cloaks, hats, bandanas, and more. The good thing about this menu is that it only displays items you have available. If you don't have any options, the menu will remain blank.
The Singleplayer menu isn't much different than the standard launcher. However, the Multiplayer menu presents an easy way to organize servers you enjoy, as well as find new servers. By default, the menu shows servers you've added, but you can also choose to view BAC Servers.
These servers include GommeHD, SkyWars.World, Stelerio, and more. There are dozens of servers to choose from. If you find one you like, you can join it by simply selecting "Connect."
After the game launches, you'll find the in-game options are different than normal. First, you can assign six emotes to a wheel for quick access. You can do the same thing with sprays. These are great for playing with other people, as you can easily express yourself or congratulate people for great plays.
The high-level mod categories are:
Popular
Animations
ArmorStatus
BossBar
Coordinates
CPS
Crosshair
Direction
FPS
Keystrokes
MiniMap
Name Tags
Ping
PotionStatus
Replay
Scoreboard
SkyblackAddons
ToggleSprint
Zoom
PvP
Animations
ArmorStatus
Block Overlay
BossBar
Combo Counter
Coordinates
CPS
Crosshair
FOV Changer
FPS
Hit Color
Hitboxes
Item Counter
Keystrokes
MLG Cobweb
Particles
Perspective
Ping
PotionStatus
Reach Display
Saturation
ToggleSprint
Waypoints
Zoom
Hypixel
AutoFriend
AutoGG
AutoText
AutoTip
Bedwars Beds
Height Overlay
HyStats
LevelHead
NickHider
Quickplay
SkyblockAddons
Timers
TNT Time
ToggleChat
Visual
Clear Glass
ColorSaturation
EnchantGlint
Fullbright
InventoryBlur
Item Physics
MotionBlur
Name Tags
Pack Tweaks
Shinypots
TimeChanger
WeatherChanger
Screenshots: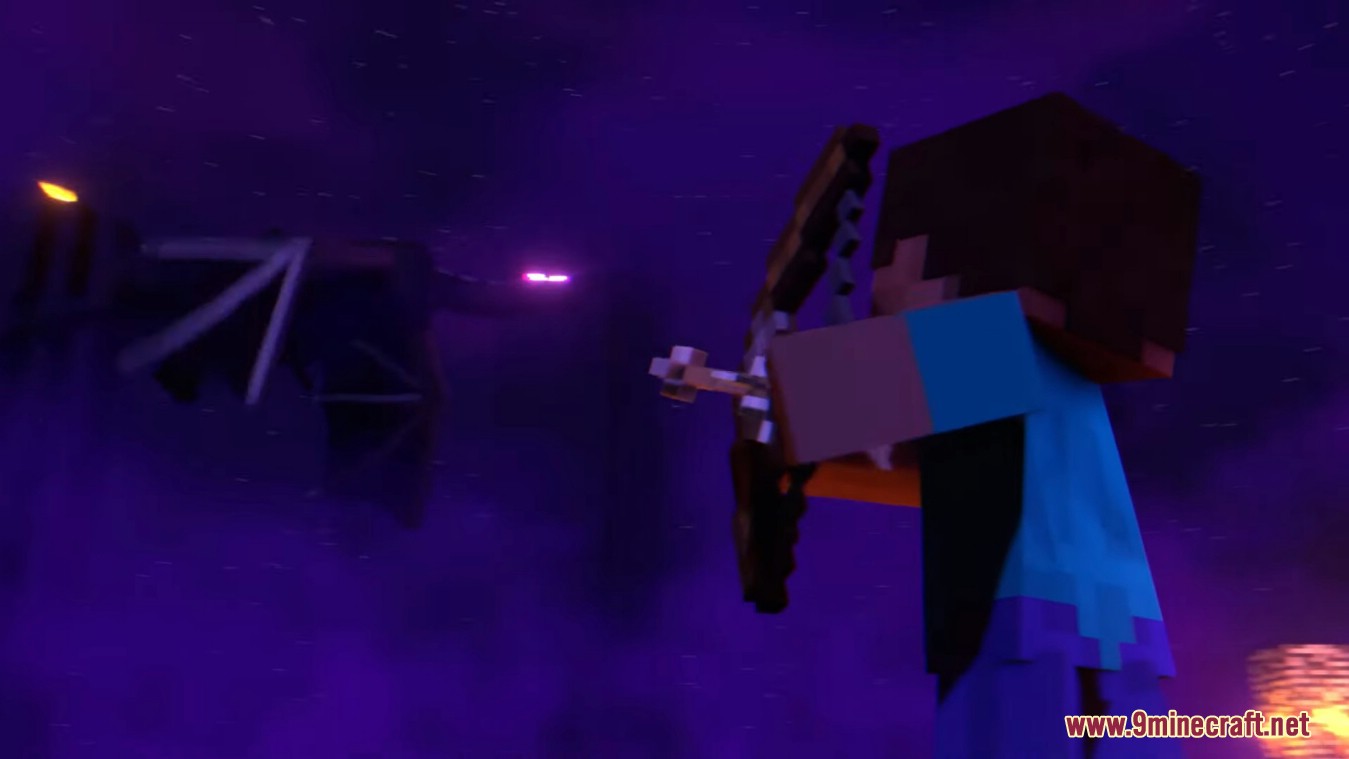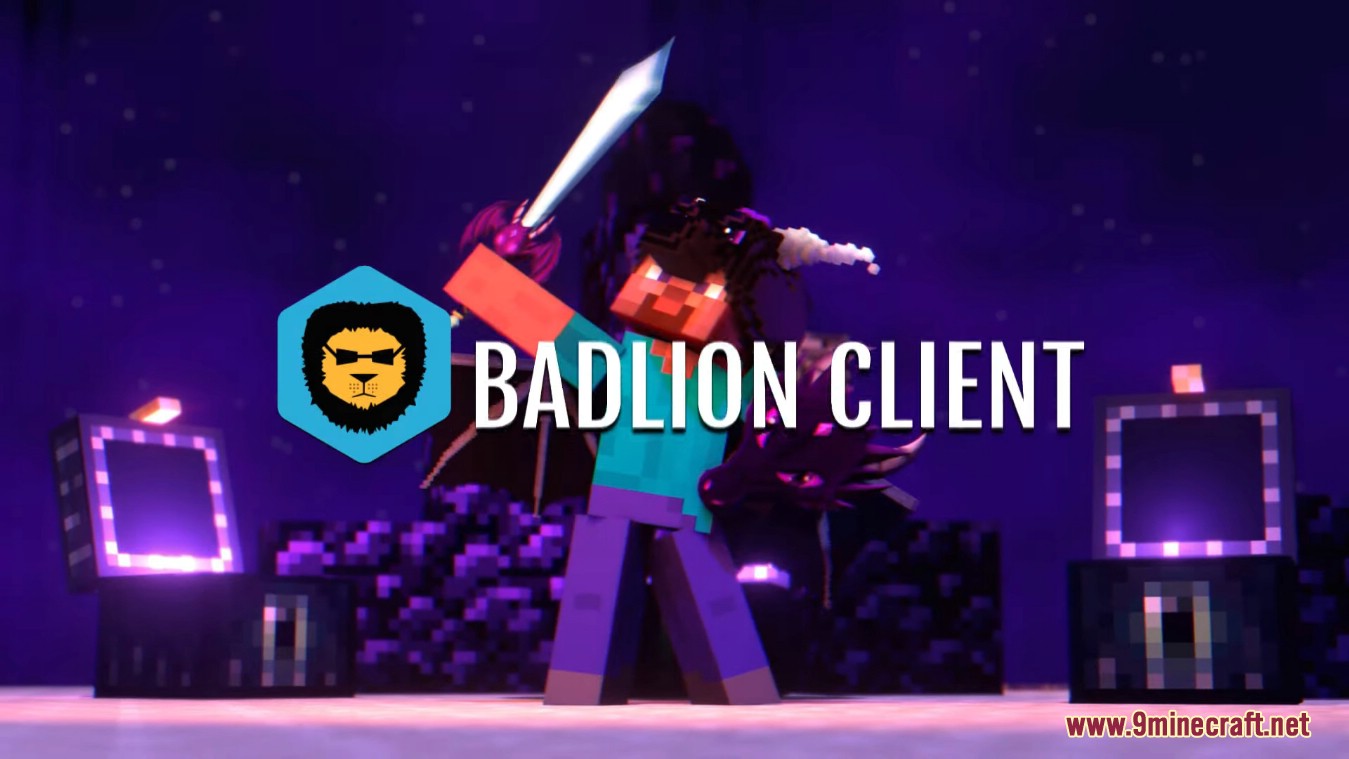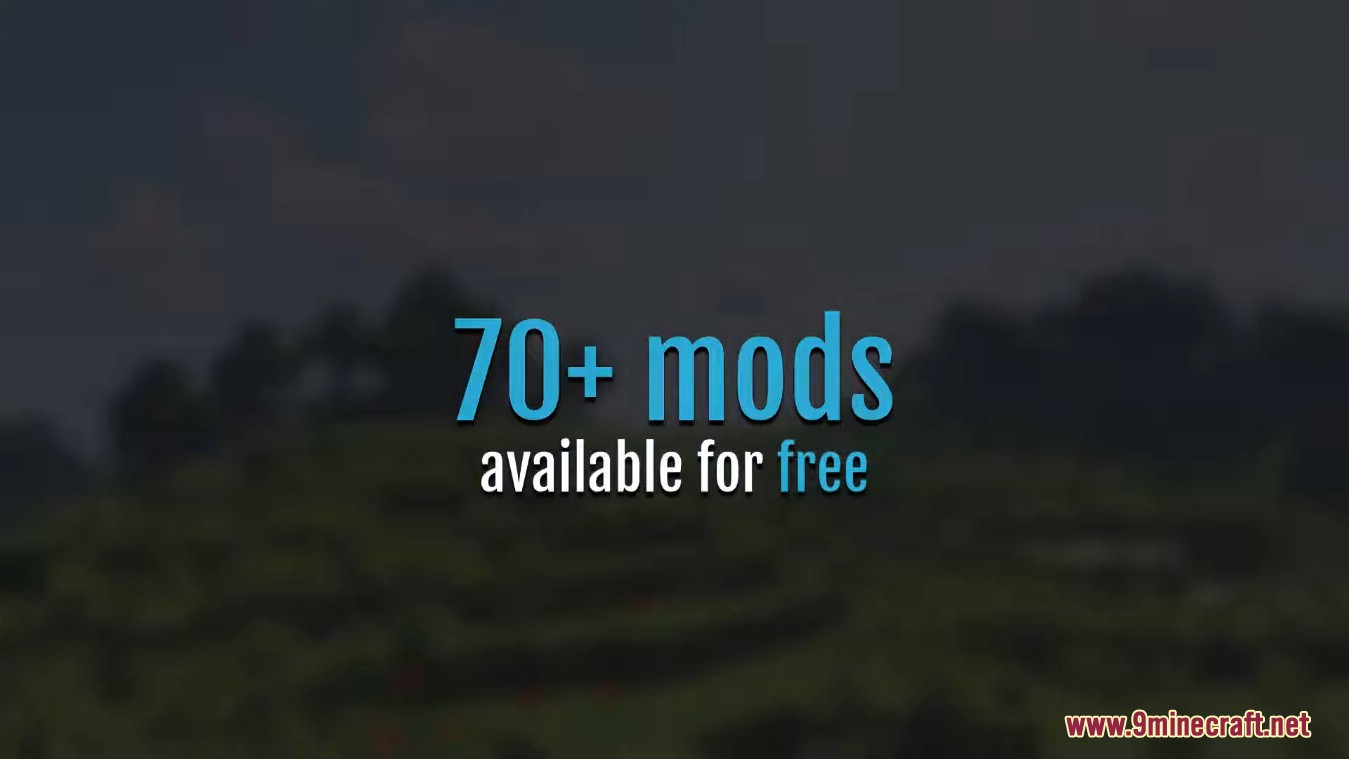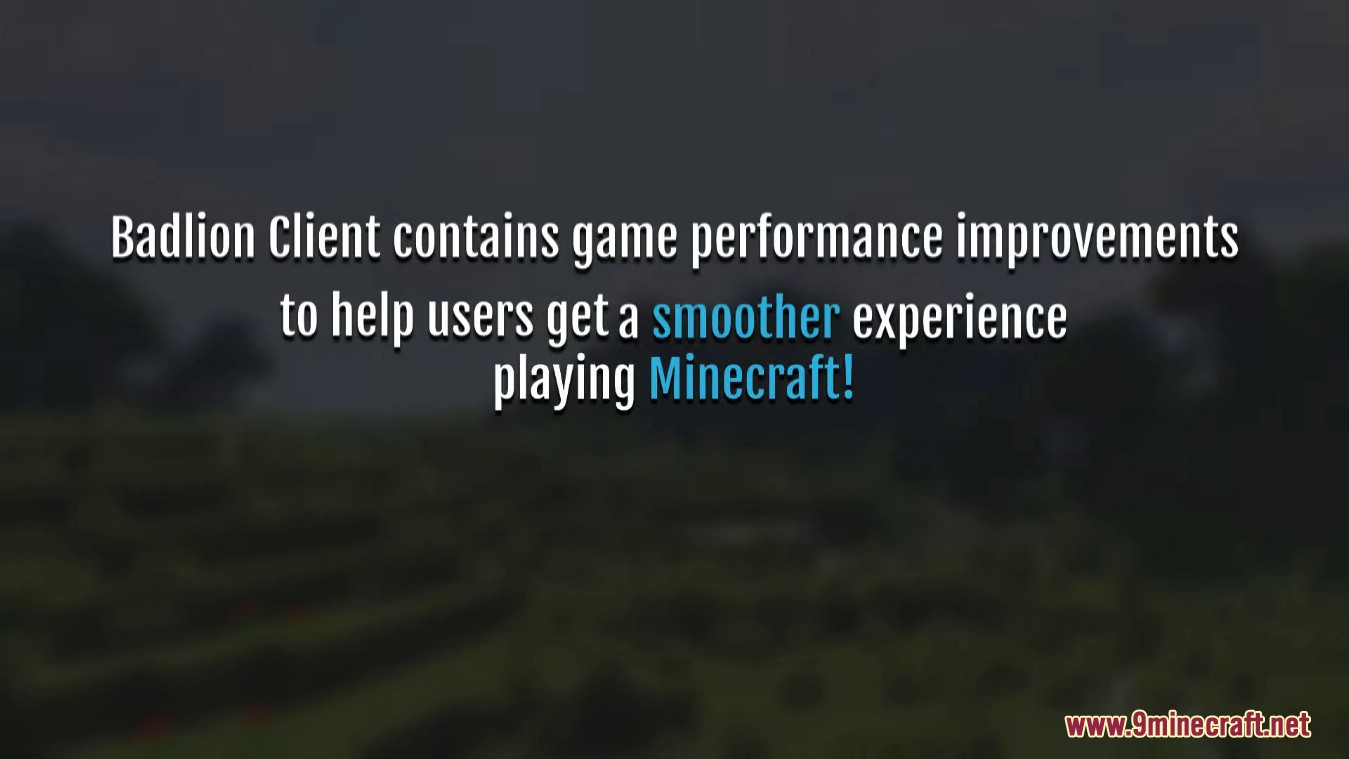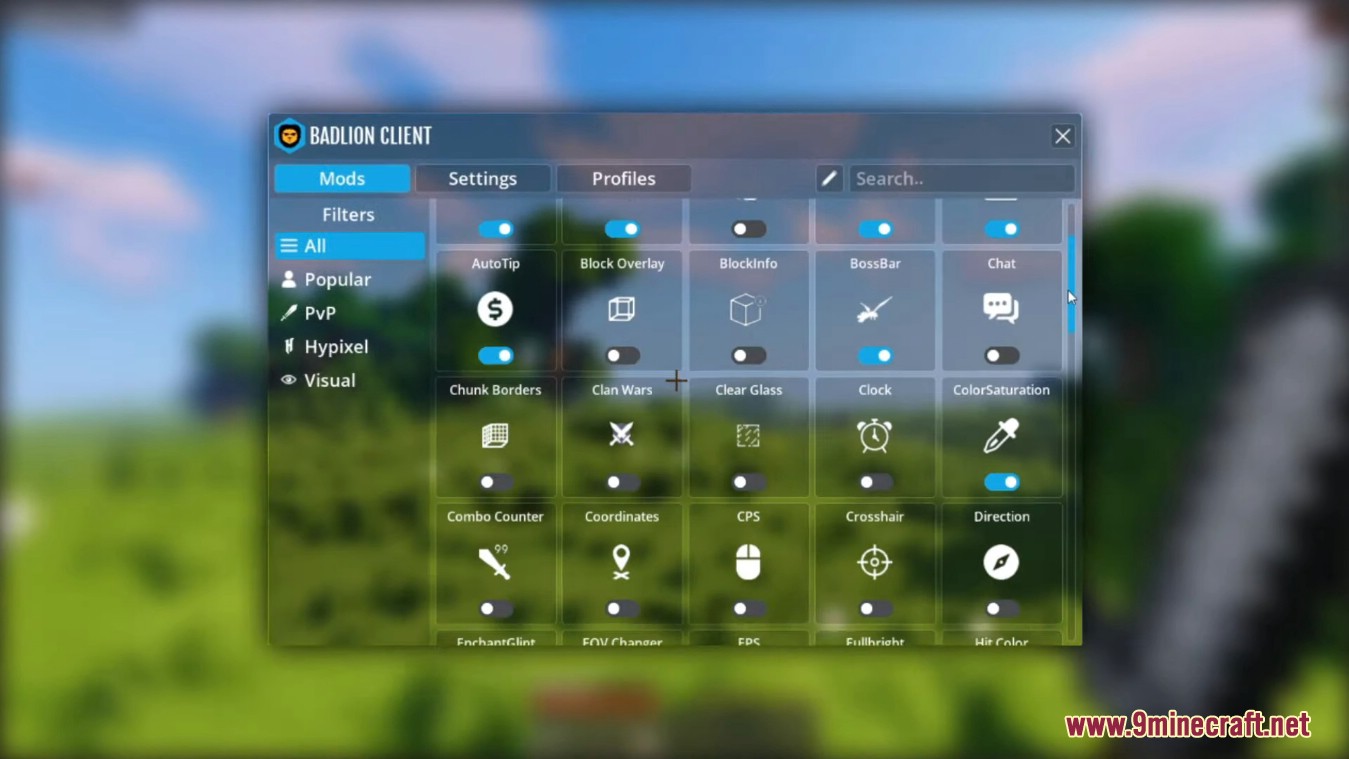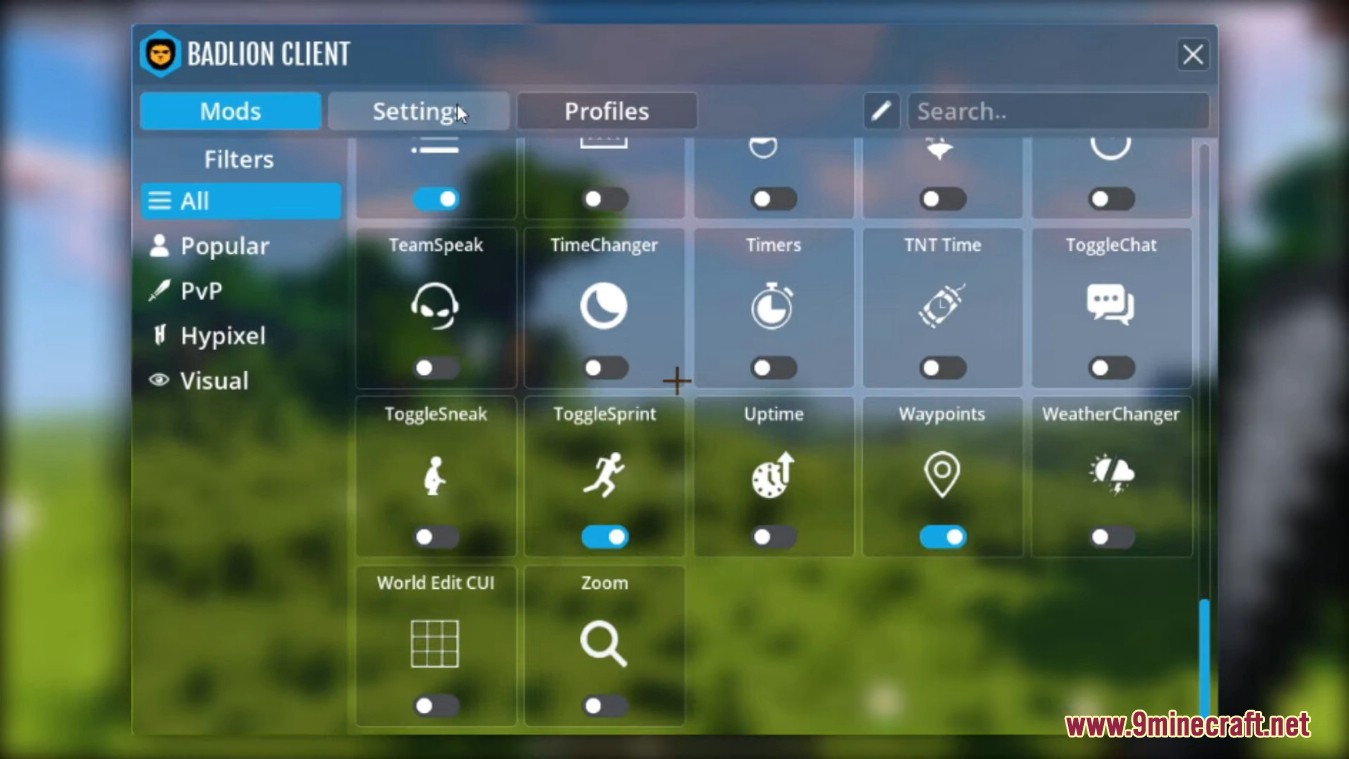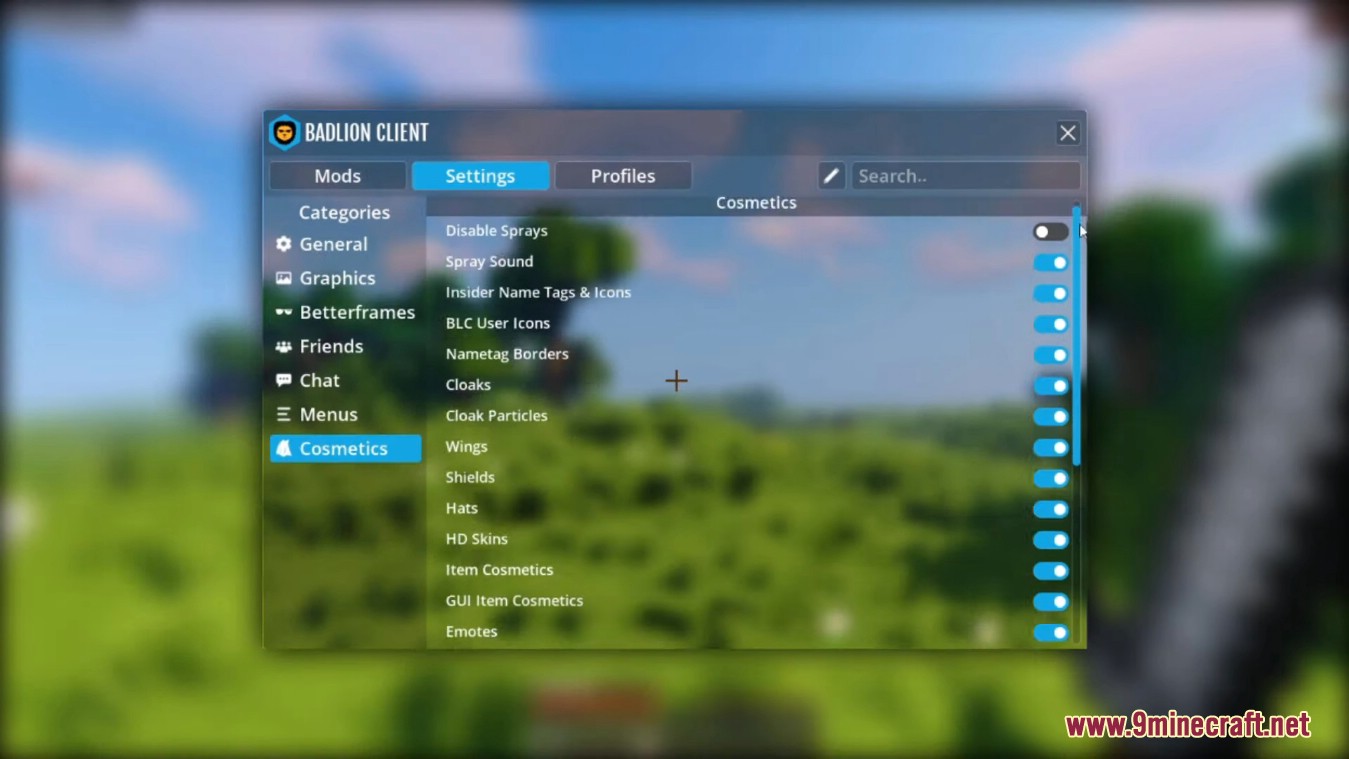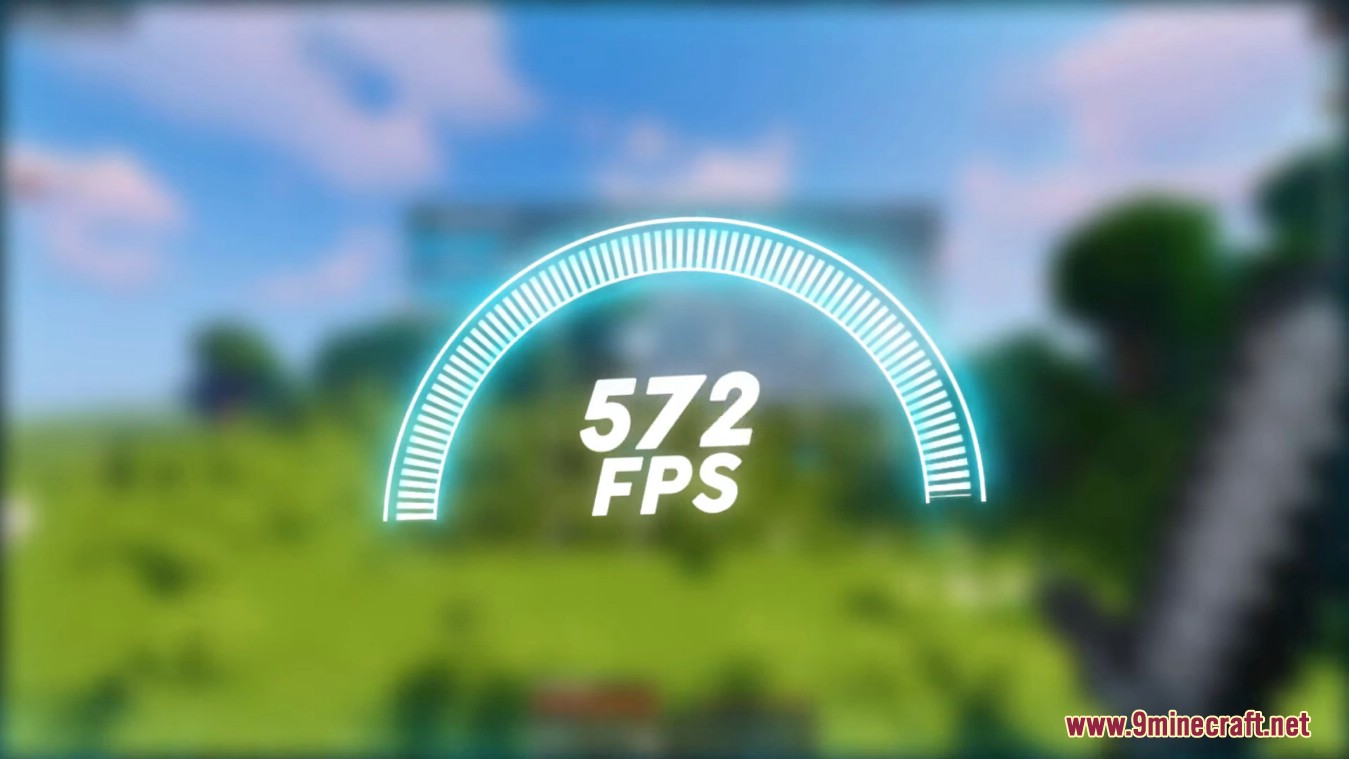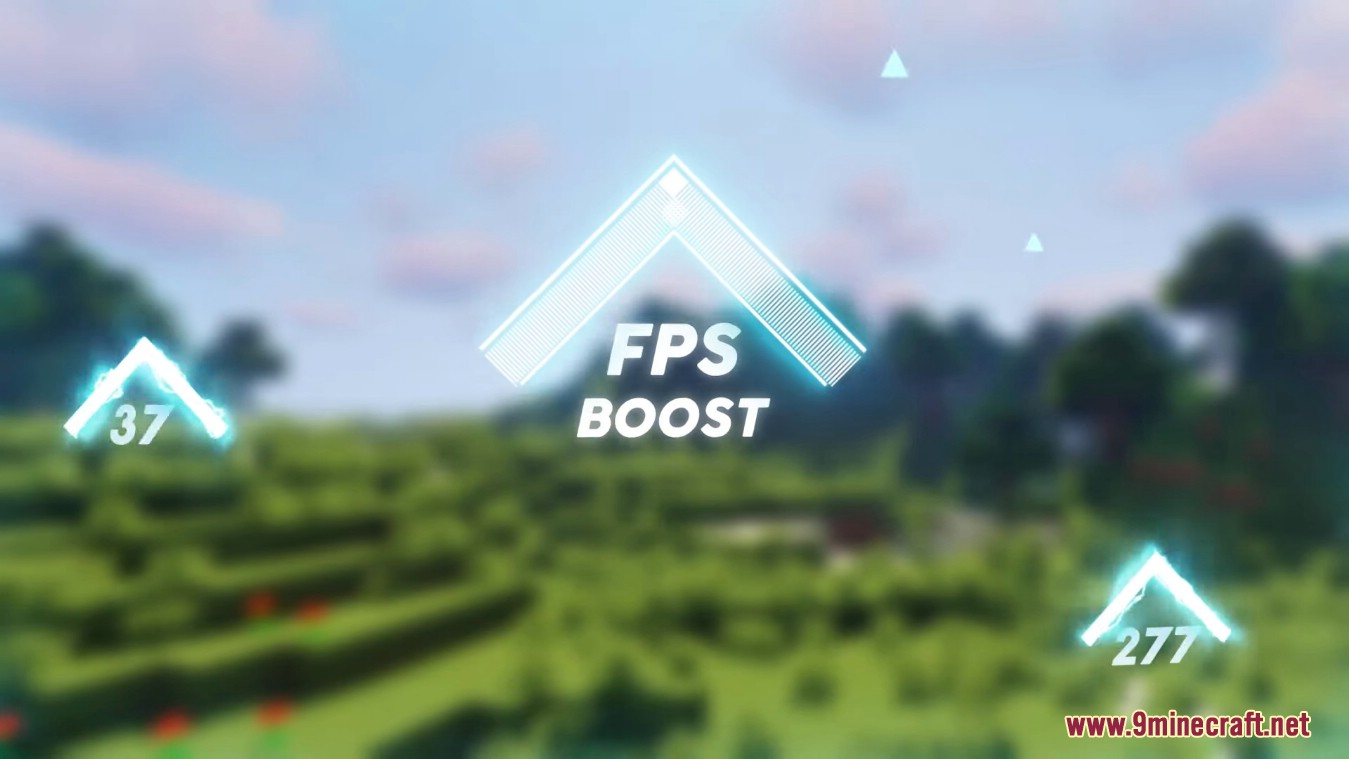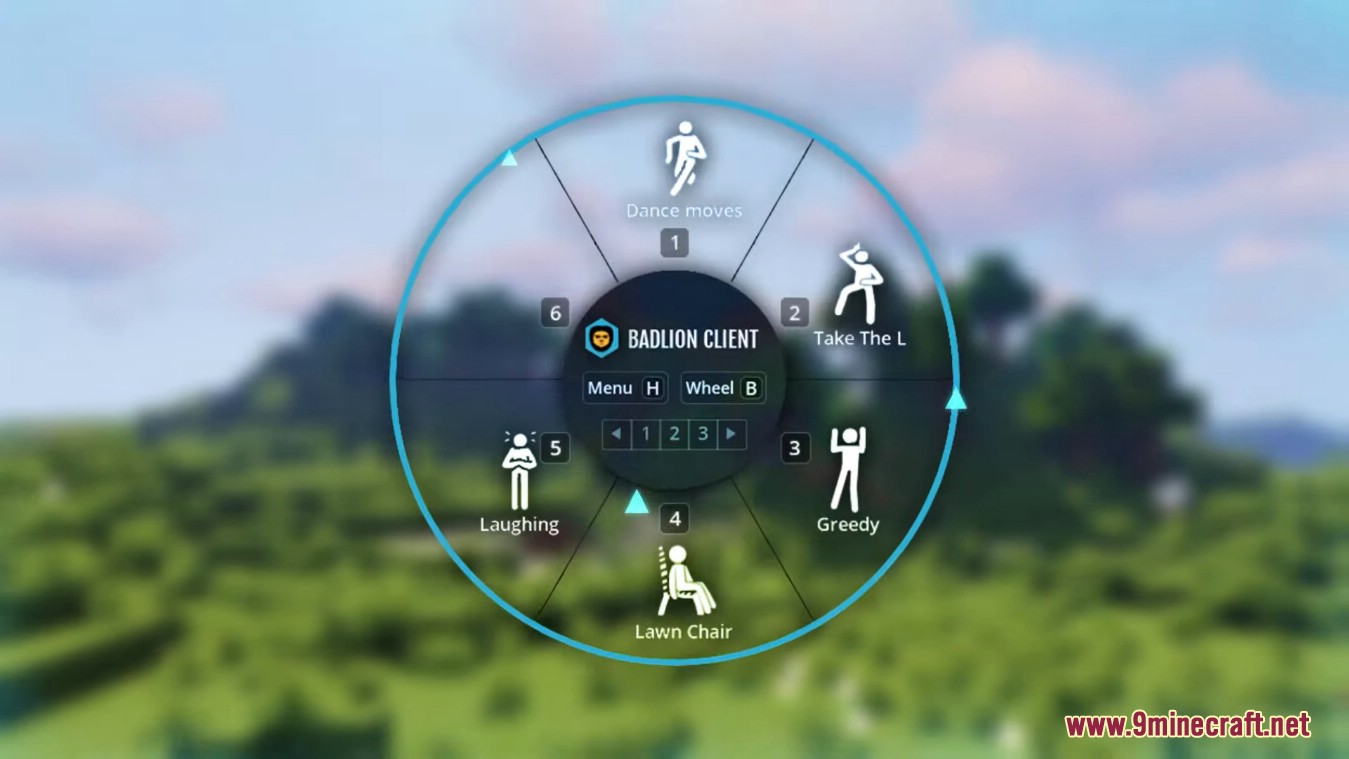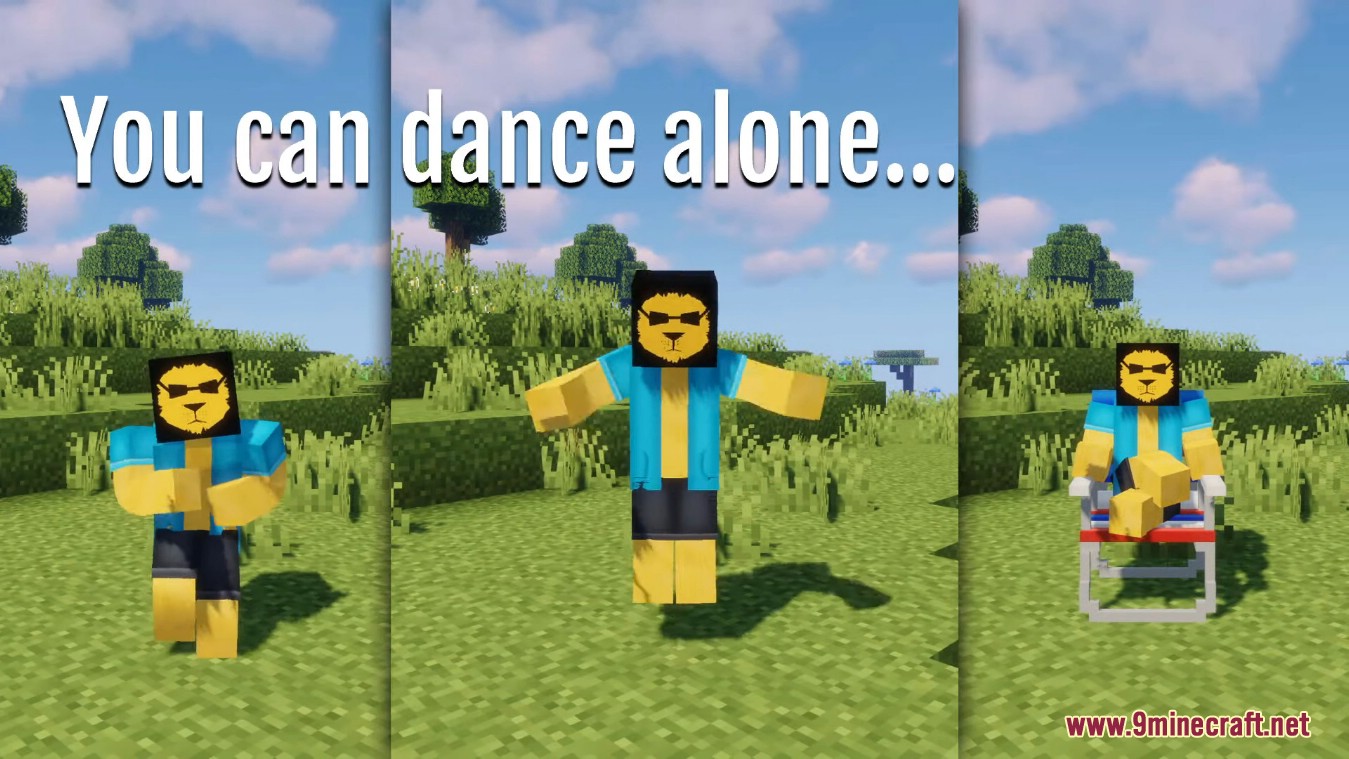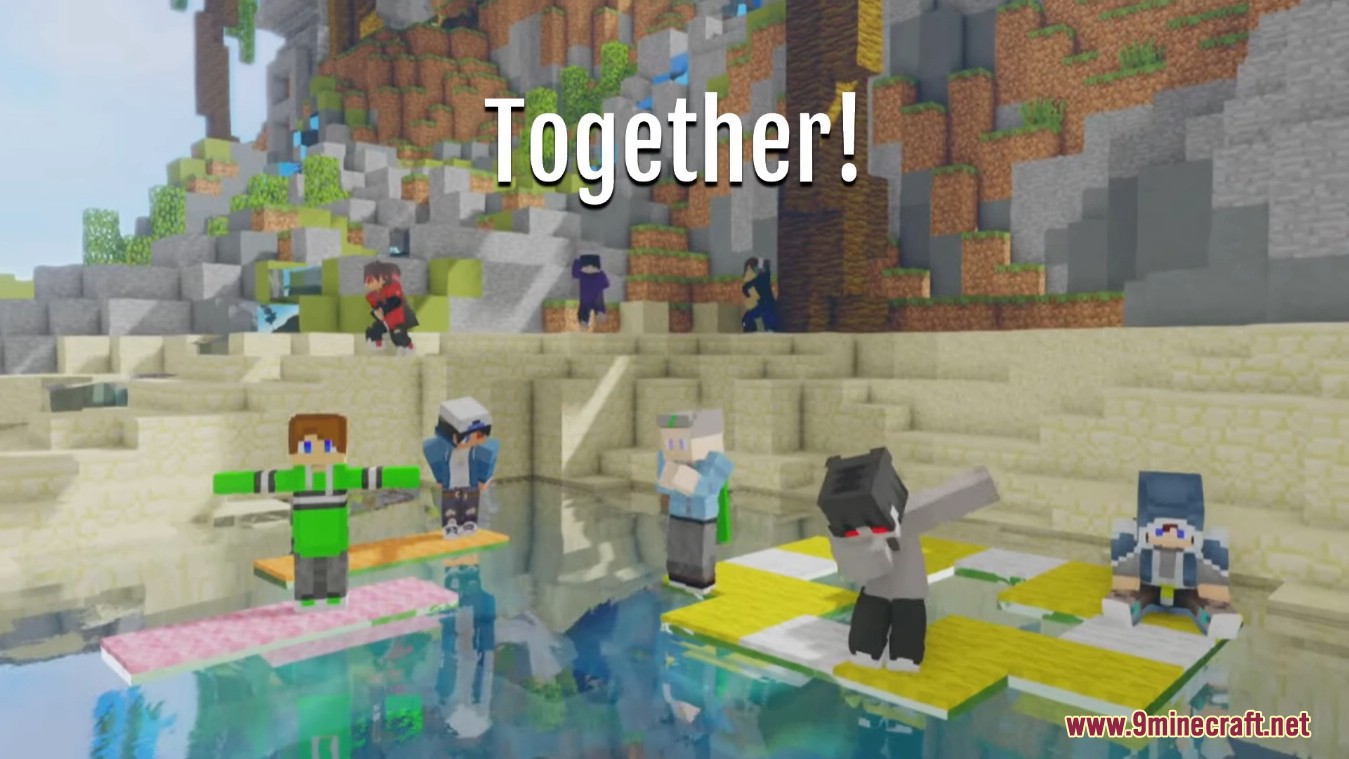 Requires:
Badlion Client Launcher (1.19.2, 1.18.2) Download Links
For All Versions of Minecraft:
Windows version (Exe file): Download from Server 1 – Download from Server 2

MAC OS version (Dmg file): Download from Server 1 – Download from Server 2

Linux version (AppImage file): Download from Server 1
Tags: